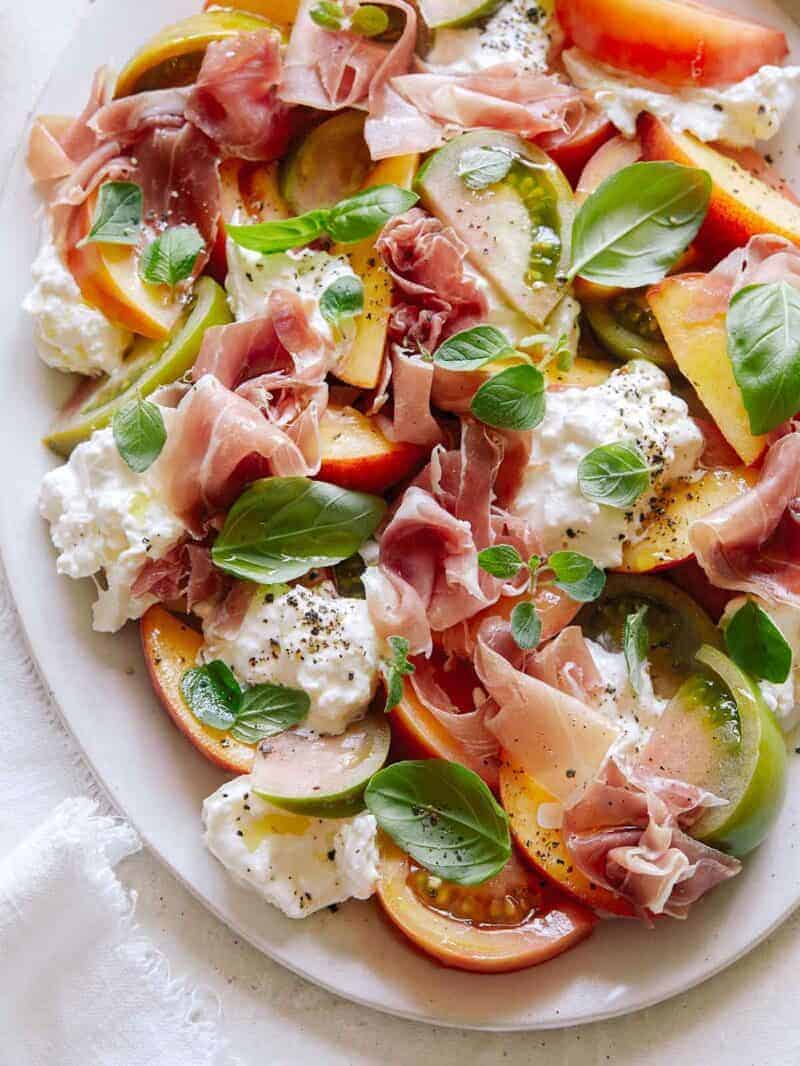 We love summer time! We have tons of Summer Recipes; everything from lots of grilling recipes to dessert recipes that use all the fresh and juicy seasonal fruit we all love. We've broken our list down into neat sections or summer dinner ideas, summer salad recipes, summer drink recipes, and finally, summer dessert recipes, so everything is easy to find! We hope you can find something you love!
Summer Dinner Ideas
We love all our summer dinner ideas because there's a little something for everyone! We have grilling recipes, vegetarian recipes, recipes that use seasonal ingredients, so many delicious options!
Summer Salad Recipes
Delicious salads are a staple in our houses for the summer. When it's really hot, all we want to eat are all the fresh and delicious things! We always turn to salads that we can load up with lots of different flavors and ingredients. Our salads are all very hearty and satisfying and are sure to fill you up, but not slow you down.
Delicious Summer Drink Recipes
We are always on the lookout for refreshing summer drinks recipes that are easy to pull together, but can really hit the spot in the middle of those heat waves.
Summer Desserts
One of the best parts of summer is all the berries and stone fruit that are in season. We have a lot of summer dessert recipes we look forward to all year! Here are some of our favorites:
We hope you guys can find some yummy summer recipes you want to make! Please check out some of our recipe collections for more ideas: