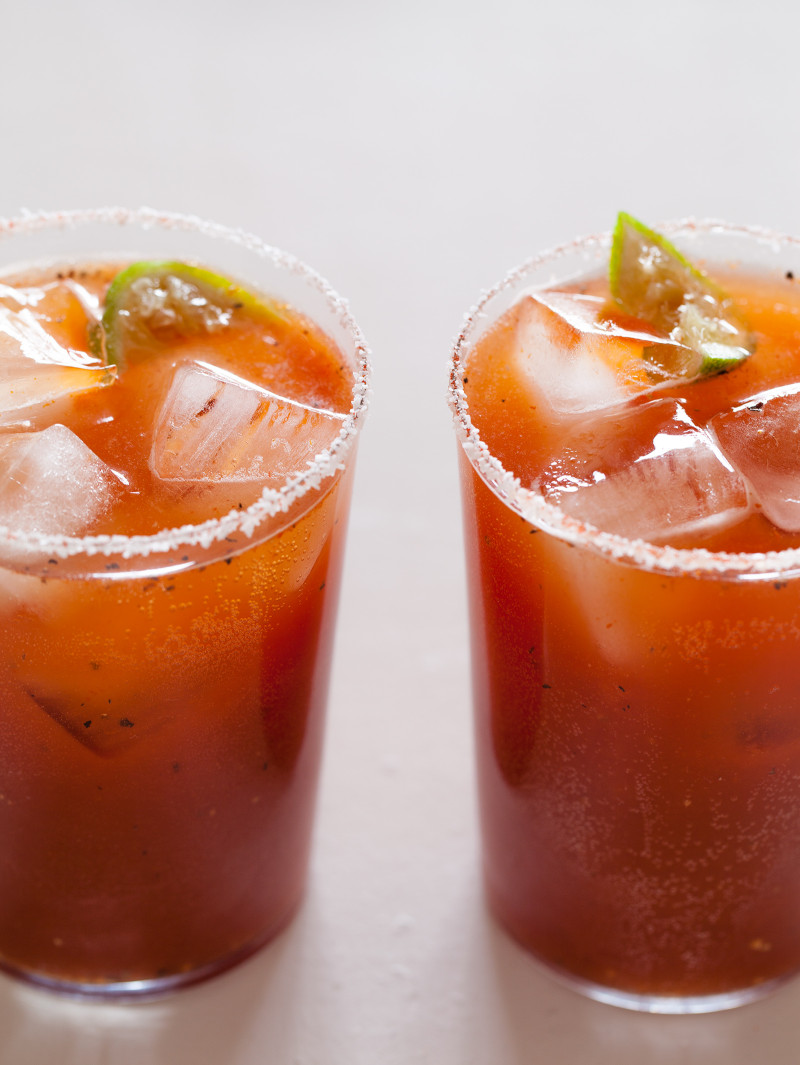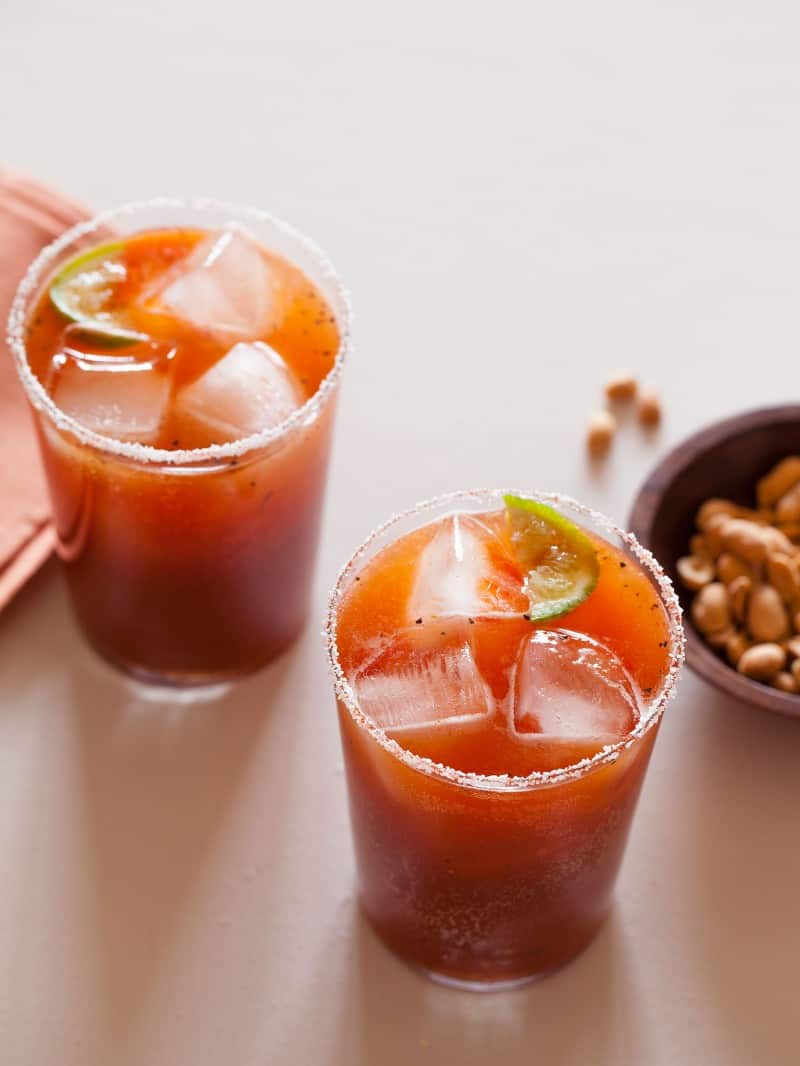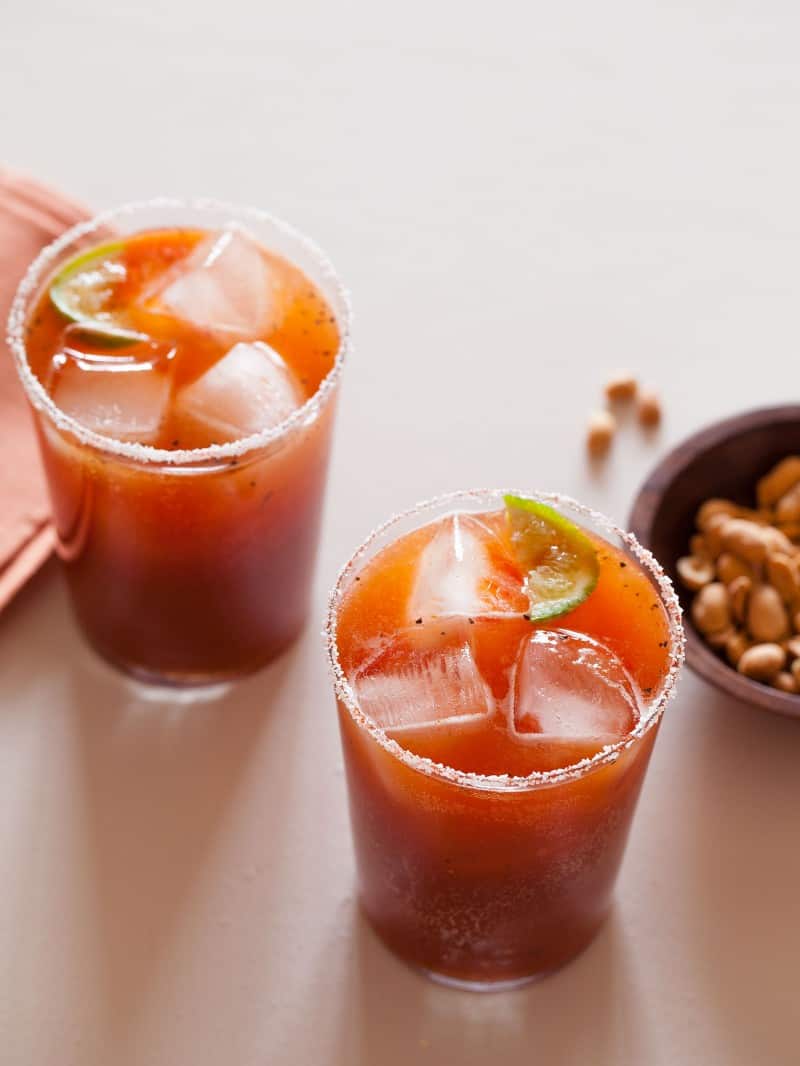 Day three. Day three of this juice cleanse is just starting. I can't wait till its over, I can't wait till I can eat like a normal person again. Weird things happen when you go on a juice cleanse. After the first day, you can smell REALLY well. There is a McDonalds not far from the studio, and if the wind is blowing in the right way, I can smell McDonalds cheeseburgers. They smell SO delicious. Your mouth also begins to water uncontrollably when you smell pretty much any food. Like yesterday, my mouth watered when I smelled cocktail olives. I don't even like cocktail olives. I think the thing I miss most is chewing. I also think that we are all so dang lucky to be eating well all the time, and have the ability to eat pretty much anything we want at any time. Thats pretty cool. Tuesday is the first day I can eat anything I want, so I think we will be going and getting a crazy cheeseburger. In the meantime, I hope you all have a great weekend, and drink some Spicy Micheladas!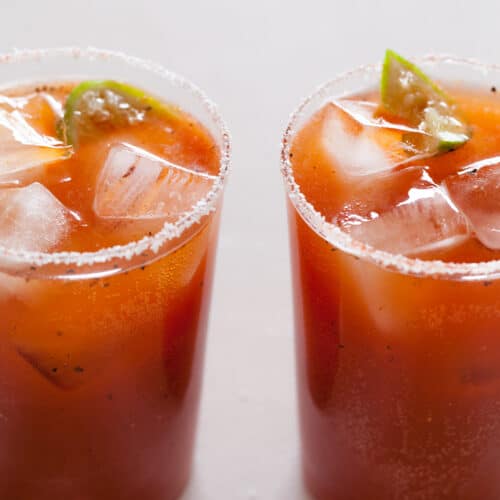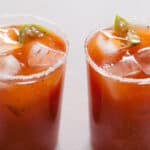 ---
Spicy Michelada
Ingredients
2

teaspoons

honey, spread into a thin layer on a plate

¼

cup

kosher salt

½

teaspoon

smoked paprika

⅛

teaspoon

cayenne pepper

optional

2

limes, juiced

plus extra lime wedges to garnish

2

cups

light Mexican beer

2 ½

teaspoons

Worcestershire sauce

2

teaspoons

hot sauce

preferably a more vinegar based hot sauce such as Tabasco

1

teaspoon

low sodium soy sauce

½

jalapeno, seeded and diced

optional

freshly cracked black pepper
Instructions
Dip the rims of two glasses into the honey. (you want only a very thin layer).

Place salt, paprika and cayenne (if using) onto a plate and stir together with a fork until combined. Finish rimming glasses with salt mixture, fill with ice and set aside.

Fill a large shaker partially with ice followed by the remaining ingredients, except for the jalapeno. Close and shake until well mixed. Divide mixture among the two prepared glasses and finish with lime wedges, black pepper and jalpaenos (if using). Serve.