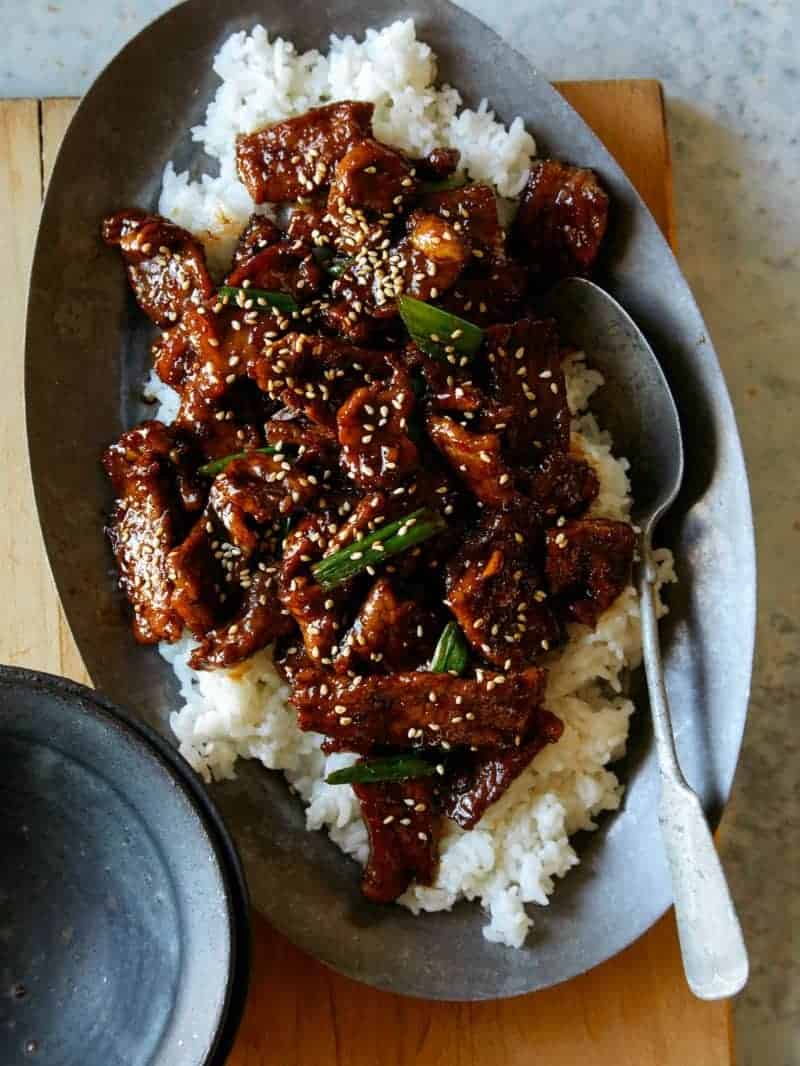 You know we are always big fans of making delicious dinners that also make the best leftovers. This is one of those dishes! AND we got our Boneless Prime New York Strip Steaks from Sam's Club for a really great deal. Sam's Club Strip Steaks are Boneless Prime. Less than 10% of all beef will grade Prime. The Boneless Prime New York Strip Steak we picked up had great marbling, and was super fresh. Those qualities make all the difference between a good finished dish and a great finished dish. These Boneless Prime Strip Steaks were the perfect choice for our Mongolian Beef Over Steamed Rice recipe. We love this recipe because not only is it delicious right off the pan and steamy, but the leftovers the next day are so good. We love making a double batch of this to have leftovers for a couple of days.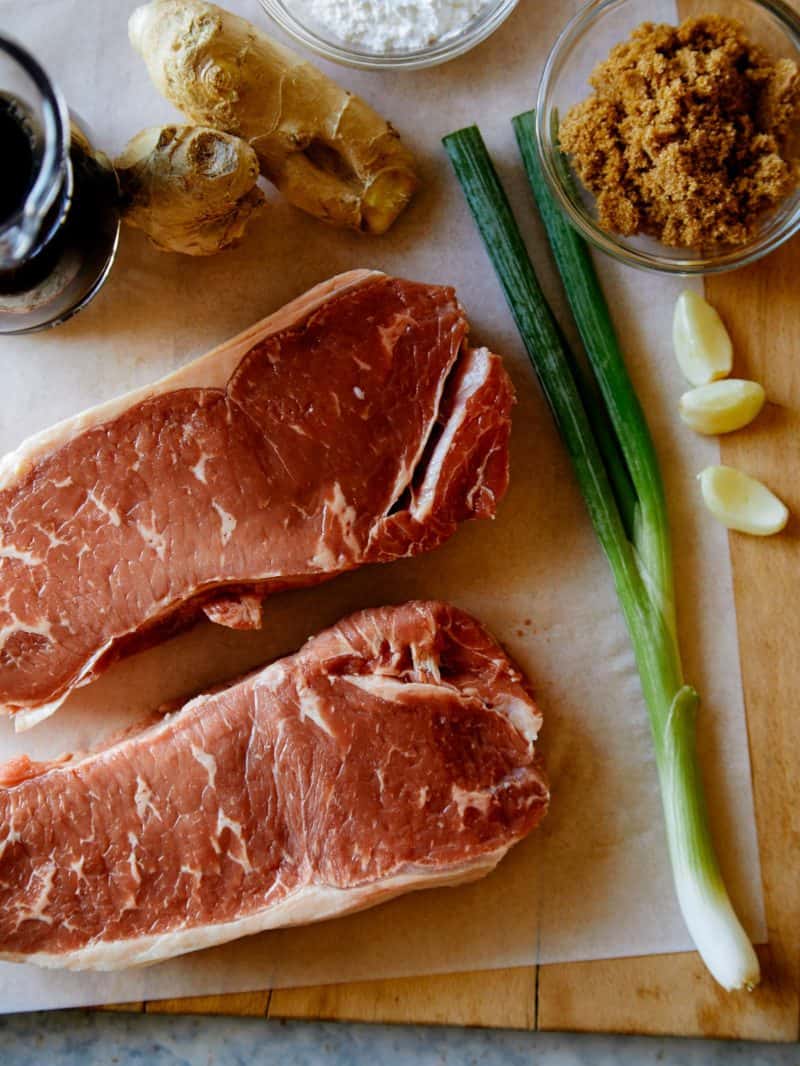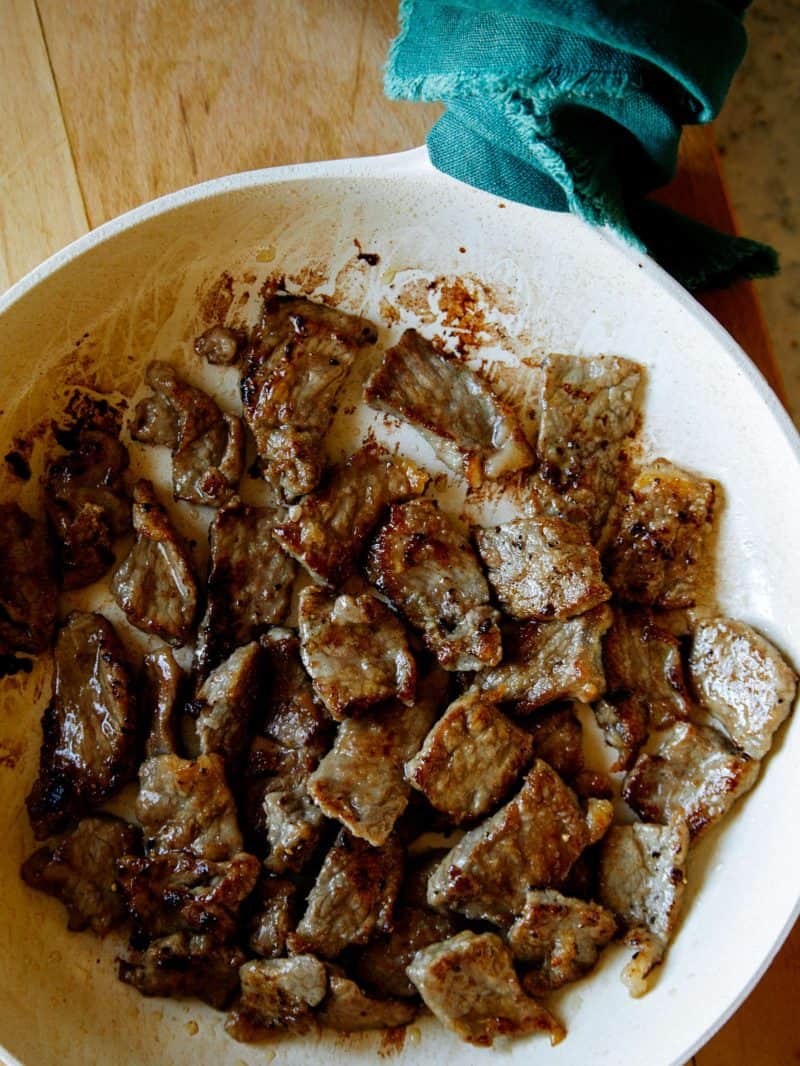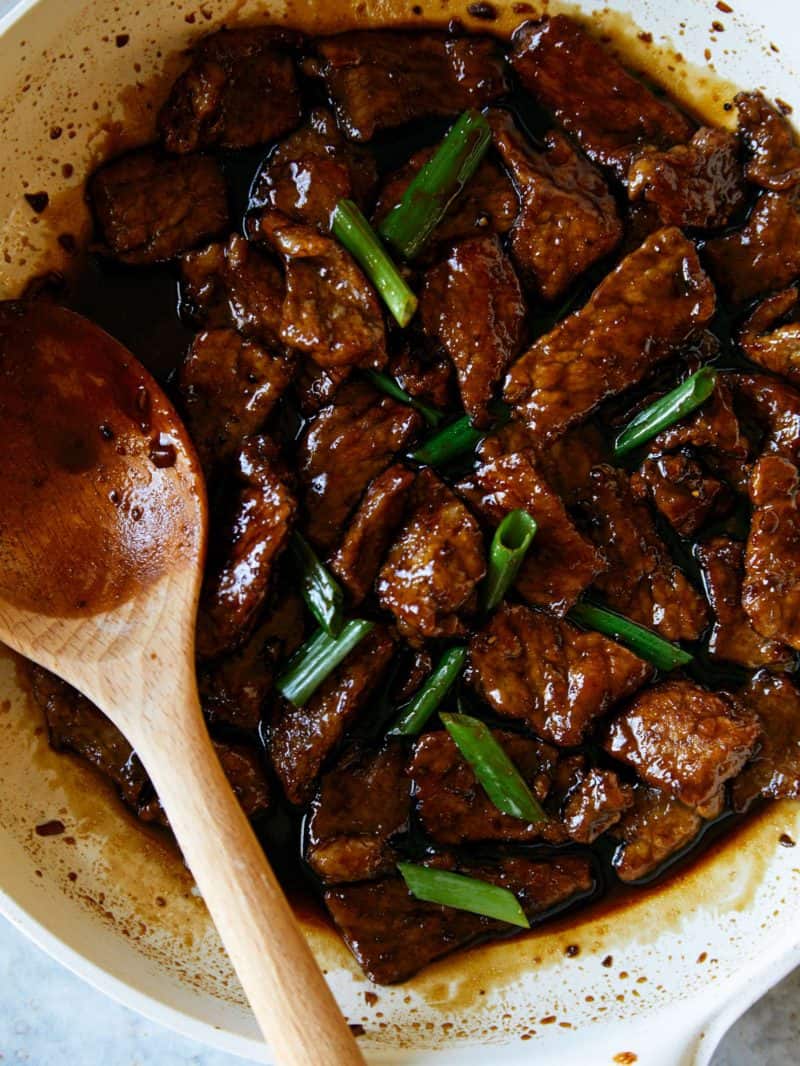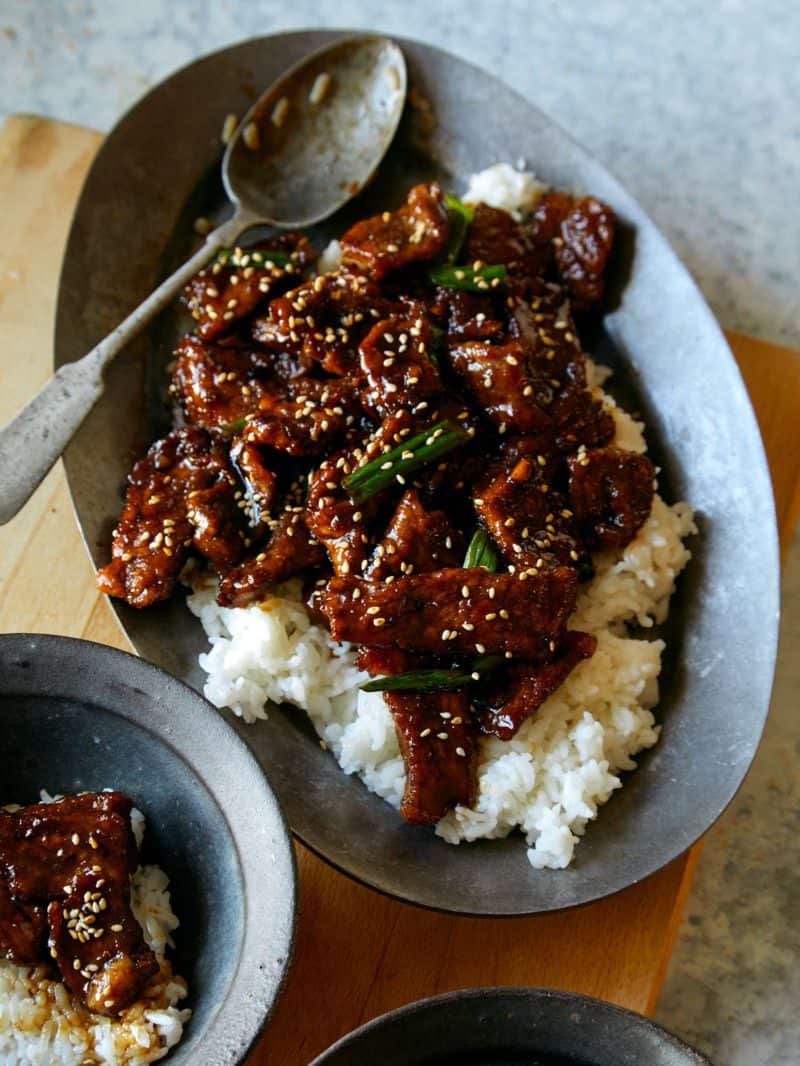 Mongolian Beef Over Steamed Rice

Serves 6

Ingredients:
2 Sam's Club Boneless Prime New York Strip Steaks, thinly sliced (about 1 1/2 pounds)
3 tablespoons cornstarch
2 tablespoons vegetable oil, divided
3 cloves garlic, minced
1 tablespoon minced ginger
1/3 cup low sodium soy sauce
1/3 cup water
1/2 cup dark brown sugar
2 green onions, sliced into 1-inch pieces
salt and pepper to taste

steamed rice, for serving

Directions:
1. Season sliced steak with salt and pepper. Toss steak in cornstarch until fully and evenly coated. Set aside.
2. Place a large skillet over medium-high heat and add 1 tablespoons oil. Add garlic and ginger and saute for 1 minutes. Add soy sauce, water and sugar and bring to a boil until sugar dissolves.
3. Pour sauce into a measuring cup and set aside.
4. Place skillet back over heat and add remaining oil. Add steak and sear until evenly browned on both sides, 1 to 2 minutes.
5. Pour sauce back into skillet and toss together with meat. Allow sauce to thicken, 1 to 2 minutes.
6. Toss in green onion and continue to cook for 1 more minute until sauce is thick enough to coat the back of a wooden spoon.
7. Pour Mongolian beef over steamed rice and serve.