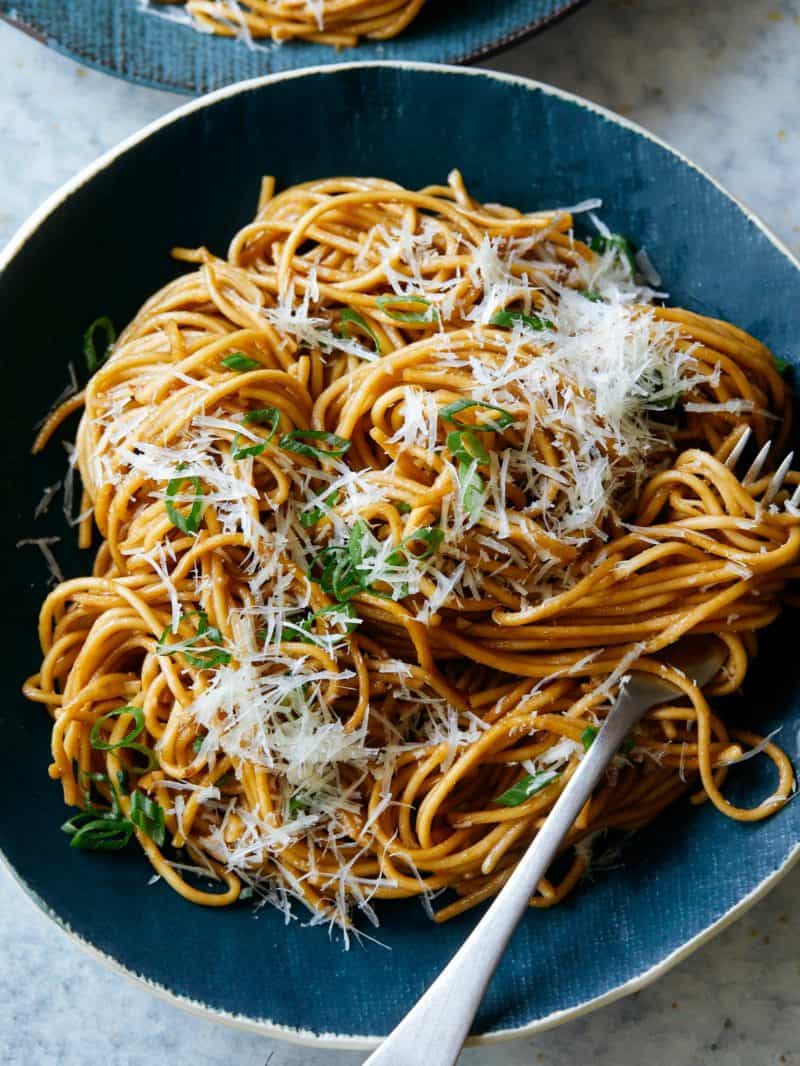 I love this recipe we have for simple Garlic Noodles. This is a recipe you can just keep coming back to when you are really craving pasta. It's not a lot of work to put this dish together, and it's a pretty good payoff! I particularly love that pretty much everything in this recipe I probably already have in my kitchen. There are those days you get home from work with no dinner plan, and I always just think of order in, so it's nice to have some of these simple recipes up my sleeve in those cases. :)
♥ Teri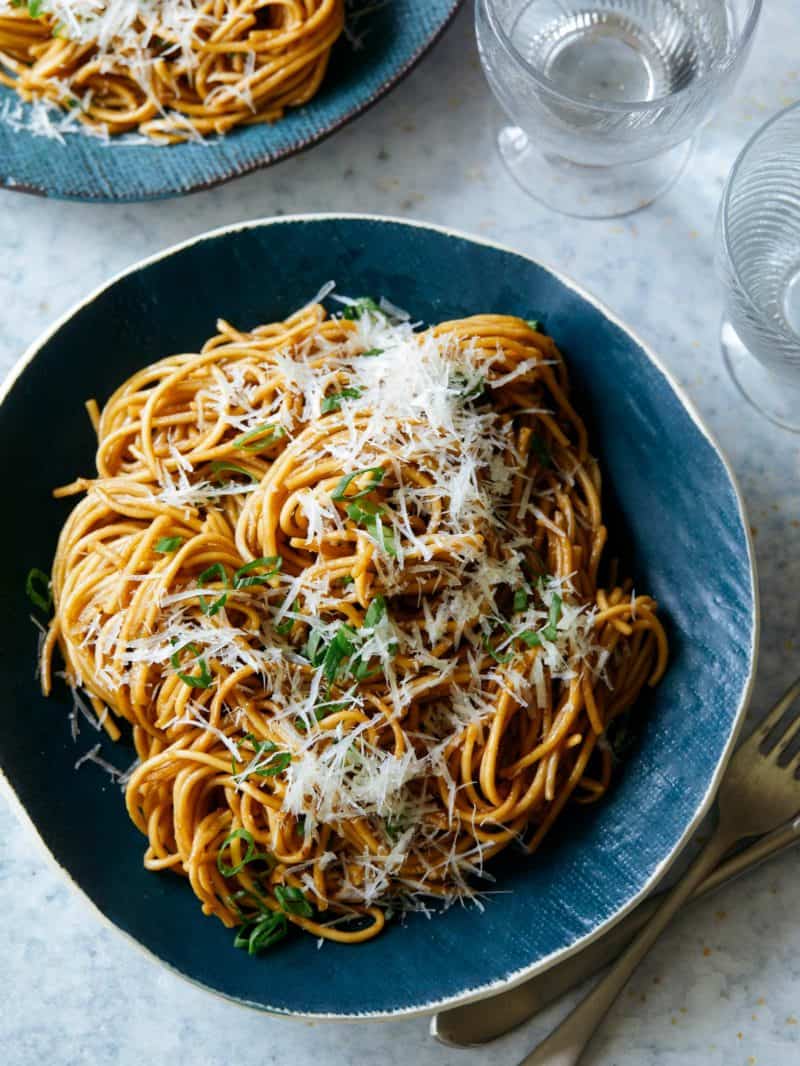 Garlic Noodles

Serves 3 to 4

Ingredients:
12 ounces Asian-style egg noodles or spaghetti
garlic-sauce:
3 1/2 tablespoons unsalted butter
3 garlic cloves, minced
1/4 cup (low sodium) soy sauce
1 tablespoon fish sauce
1 tablespoon brown sugar
1/2 cup grated Parmesan
pinch white pepper, optional
2 green onion, thinly sliced on a bias and divided

Directions:
1. Fill a large pot with water, place over high heat and bring to a boil. Add noodles and boil until al dente, 6 to 8 minutes, stirring occasionally. Strain noodles into a colander and rinse under cool water. Set aside.
2. Place a large skillet or wok over medium-high heat and melt butter. Add garlic and saute for 30 seconds. Add soy sauce, fish sauce and brown sugar and cook together until sugar dissolves, 2 to 3 minutes. Add noodles to sauce, remove from heat and toss together. Sprinkle Parmesan, 1 sliced green onion and white pepper (if using) over noodles and continue to toss together until noodles are evenly coated in sauce.
3. Top garlic noodles with more green onions and serve.