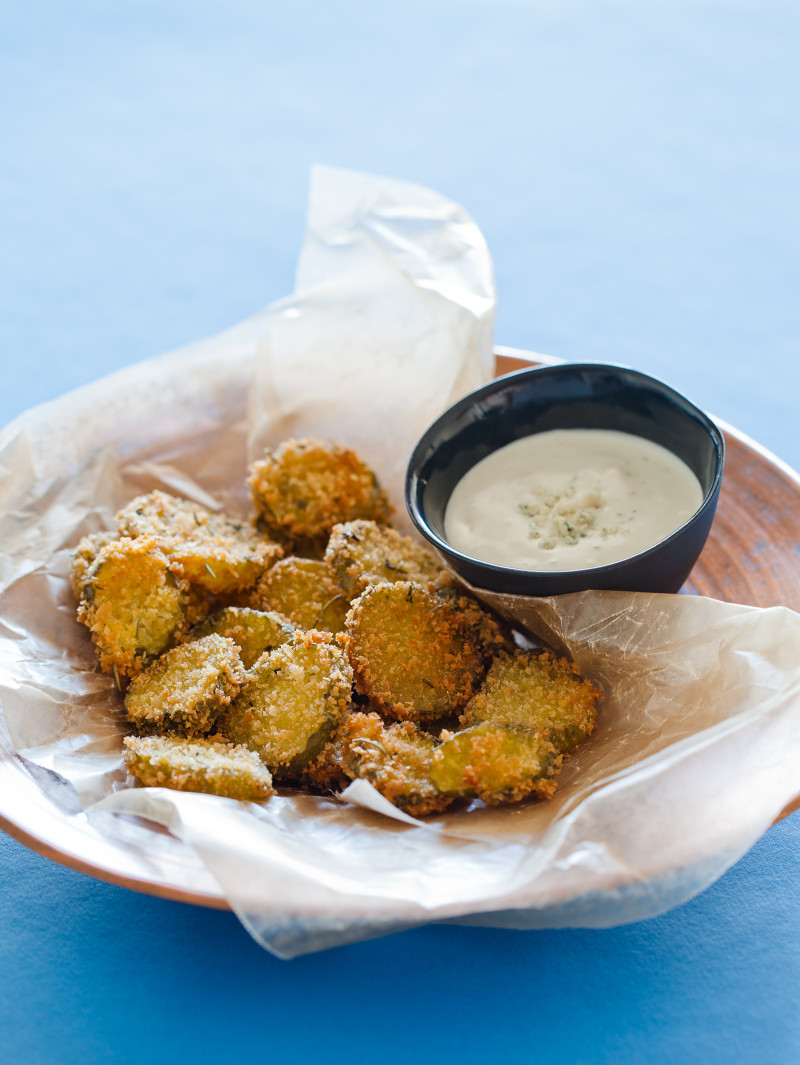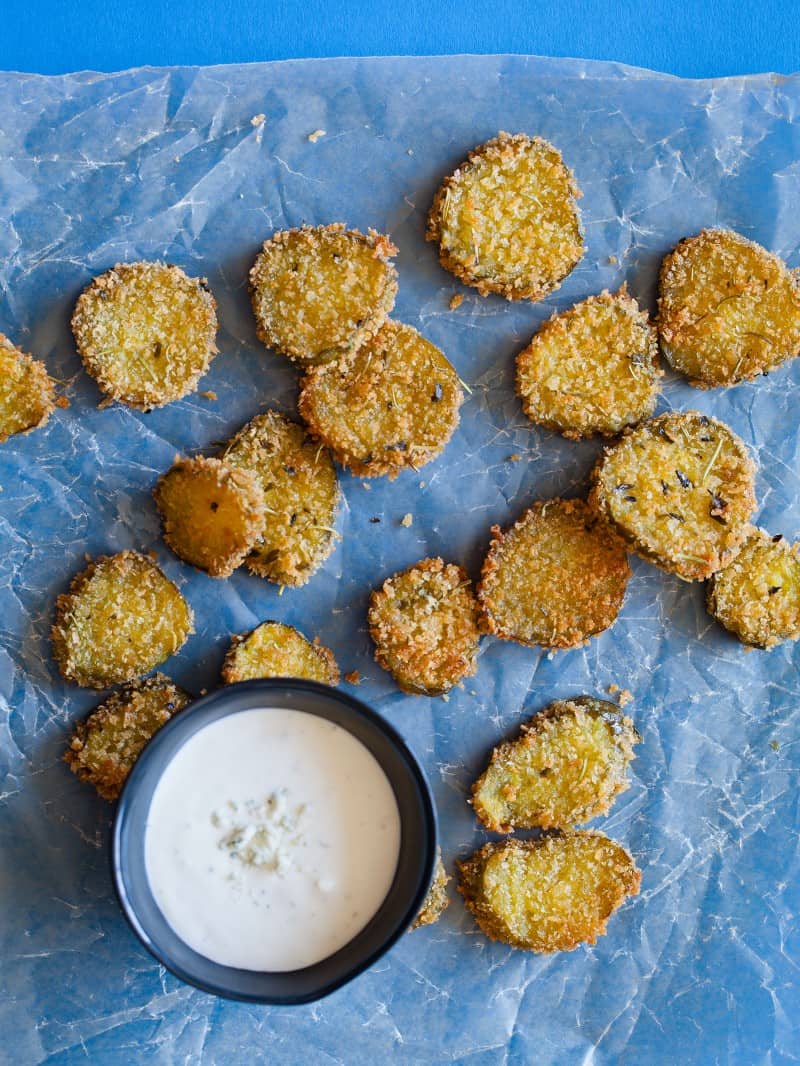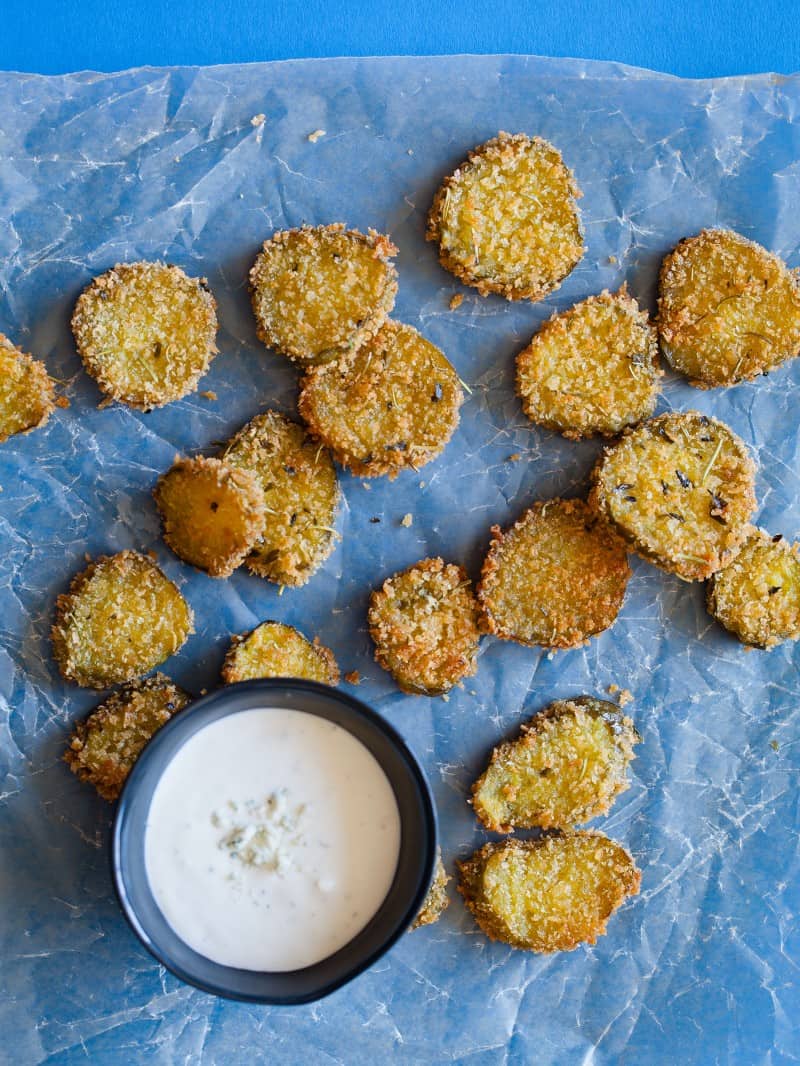 I'm kind of a pickle hater. I really only like them when its relish. So these were interesting for me. Let me tell you though, these Panko Fried Pickle Chips are good.Really good. Even for non pickle fans. They are SUPER crispy, and easy to make, and delicious. The bleu cheese in my opinion is the best part. You should make them for Superbowl. Duh. This is why this week we are just posting artery clogging food. Then next week, we can all go to us magazine and search for the latest celebrity liquid cleanse (just kidding). Ok, so yay football, yay fried foods. Yay Panko Fried Pickle Chips!
♥ Teri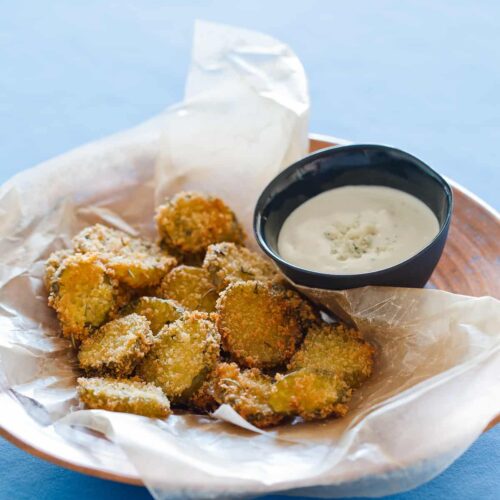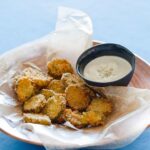 ---
Panko Fried Pickle Chips
INGREDIENTS
2

cups

ridge cut pickle chips, pressed between paper towels

1

cup

all purpose flour

2

eggs, lightly beaten

2

cups

seasoned panko breadcrumbs

salt and pepper to taste
bleu cheese dipping sauce
½

cup

light mayonnaise

¼

cup

light sour cream

¼

cup

crumbled bleu cheese

2

tablespoons

milk

1 ½

tablespoons

chives, thinly sliced

1

teaspoon

fresh lemon juice

salt and pepper to taste

2

quarts

vegetable oil for frying
INSTRUCTIONS
Place flour, eggs and panko in three separate shallow dishes.

Dredge pickle chips in flour, shaking off any excess, followed by the egg and finally in the panko until fully coated. Set coated pickle chips onto a baking sheet lined with parchment and place in the freezer for about 20 minutes.

While the chips are in the freezer make the dipping sauce: Place all the sauce ingredients into a mixing bowl and whisk together. Set aside covered in plastic wrap until ready to use.

Remove pickle chips from freezer and fry in batches, for about 5 to 6 minutes.

Drain onto paper towels and season with salt and pepper. Repeat until all the pickle chips have been fried. Serve immediately with bleu cheese dipping sauce.
NOTES
*Just a quick tip: Pressing the pickle chips between paper towels before dredging and placing them in the freezer before frying are two VERY important step to ensure light and crispy pickle chips! No one likes a soggy pickle chip..no one.