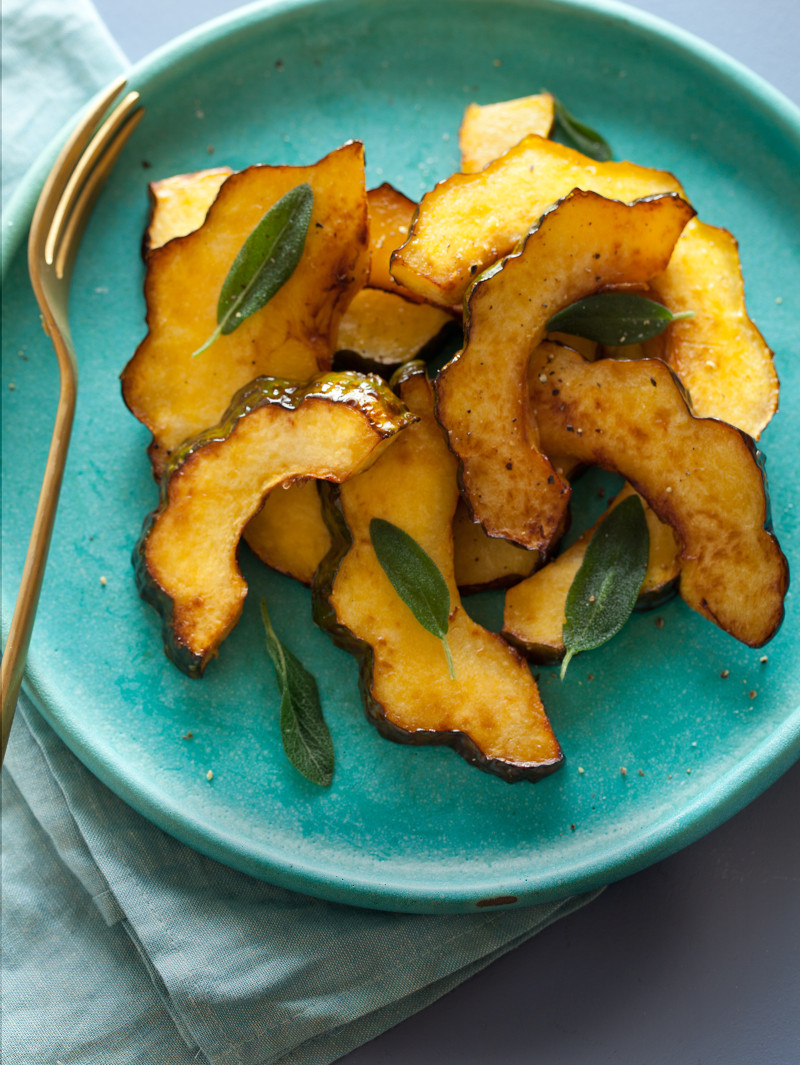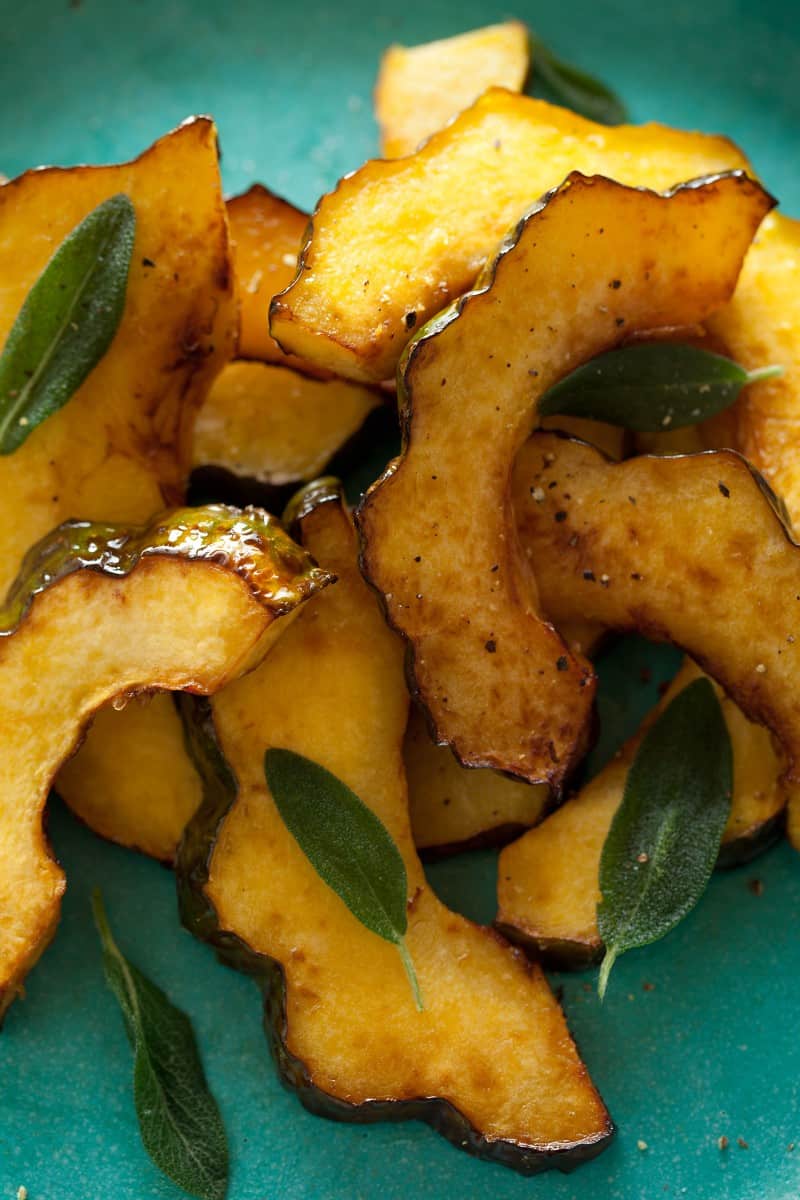 Every holiday season it seems like butternut squash (yum!) and pumpkin (yum!) take over and all other squash go by unnoticed or grossly under-appreciated. So this year we wanted to give a small shout out to some other amazing types of squash we love so much. Acorn squash is up there with one of my favorites. I love it because it has a sweet flesh similar to butternut, but it's not as nutty; plus the sweet notes are more subtle than butternut squash. This recipe is really easy and something I make often during this time of yr because it's easy, filling and I can eat it as a snack or turn it into a  meal by dicing it up and adding it to some quinoa, couscous, etc. Another awesome thing to do with this squash is to slice the top off, scoop out the seeds, fill it up with some sort of fruit n' nut spiced rice or a savory meat mixture OR even chopped nuts and bleu cheese (okay, I'll stop), pop the top back on and roast it!
If you're not convinced that acorn squash is all that delicious then at least love it for the fact that it's called "acorn squash" because it looks like a big acorn…now that's just cute.
xx Jenny
Maple Glazed Roasted Acorn Squash
Serves 4 to 6
Ingredients:
1 acorn squash, seeded and sliced
3 tablespoons extra virgin olive oil
3 tablespoons light brown sugar
¼ cup maple syrup, warmed
salt and pepper to taste
garnish:
fried sage leaves, optional
Directions:
1. Preheat oven to 375°F.
2. Place squash sliced onto a baking sheet and drizzle with oil. Season with alt and pepper and gently toss together.
3. Sprinkle tops of squash with brown sugar.
4. Roast squash for 35 to 40 minutes occasionally tossing around, gently, to avoid sticking.
5. 7 to 10 minutes before roasting is completely, brush a small amount of maple syrup over each piece of squash and finish roasting.
6. Top with fried sage, if using, and serve warm.