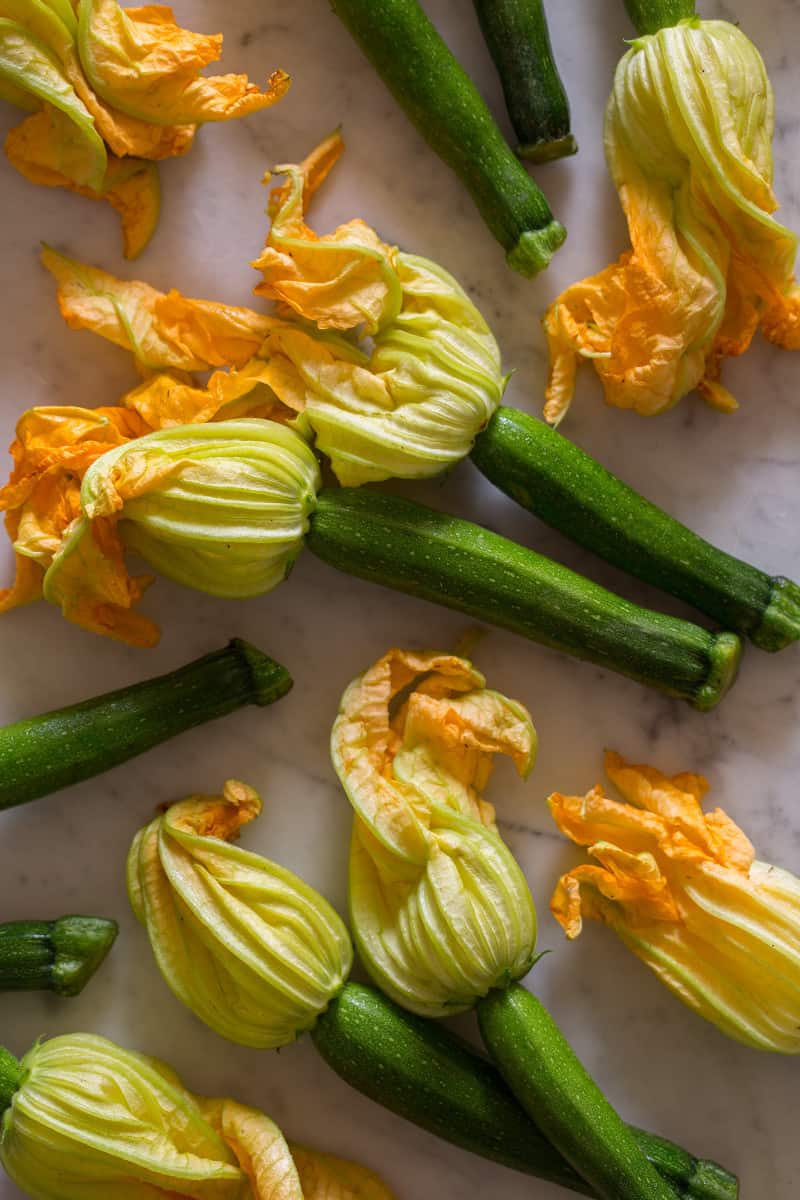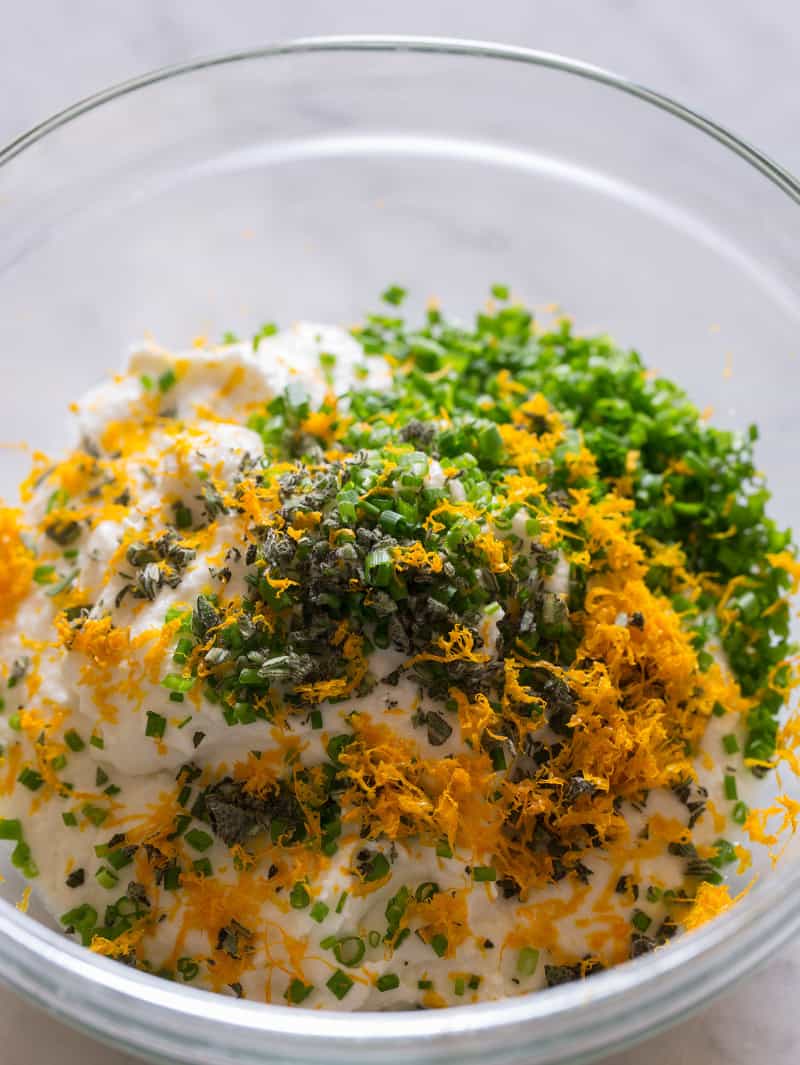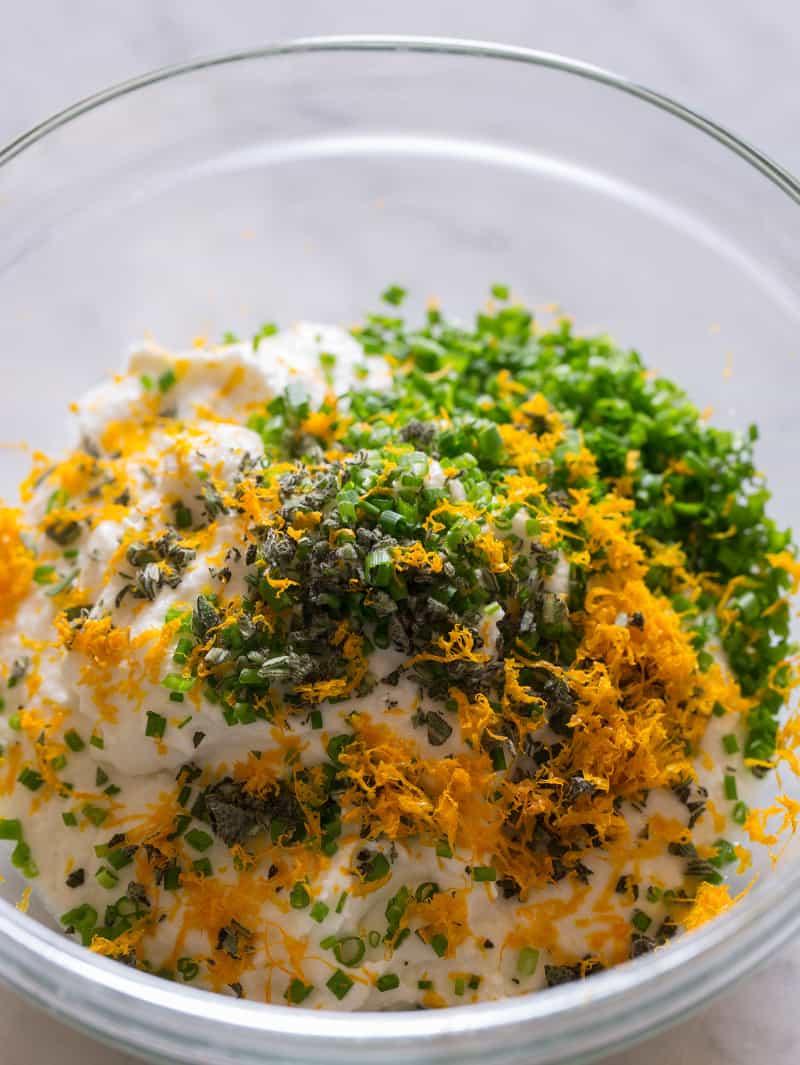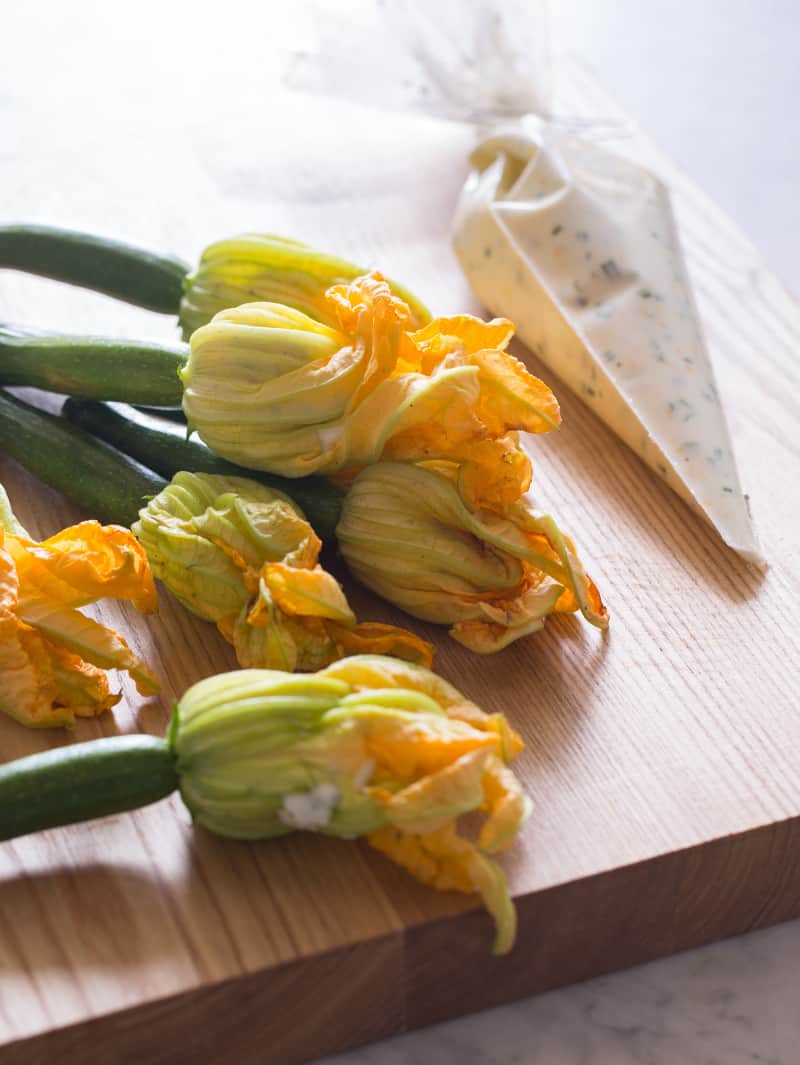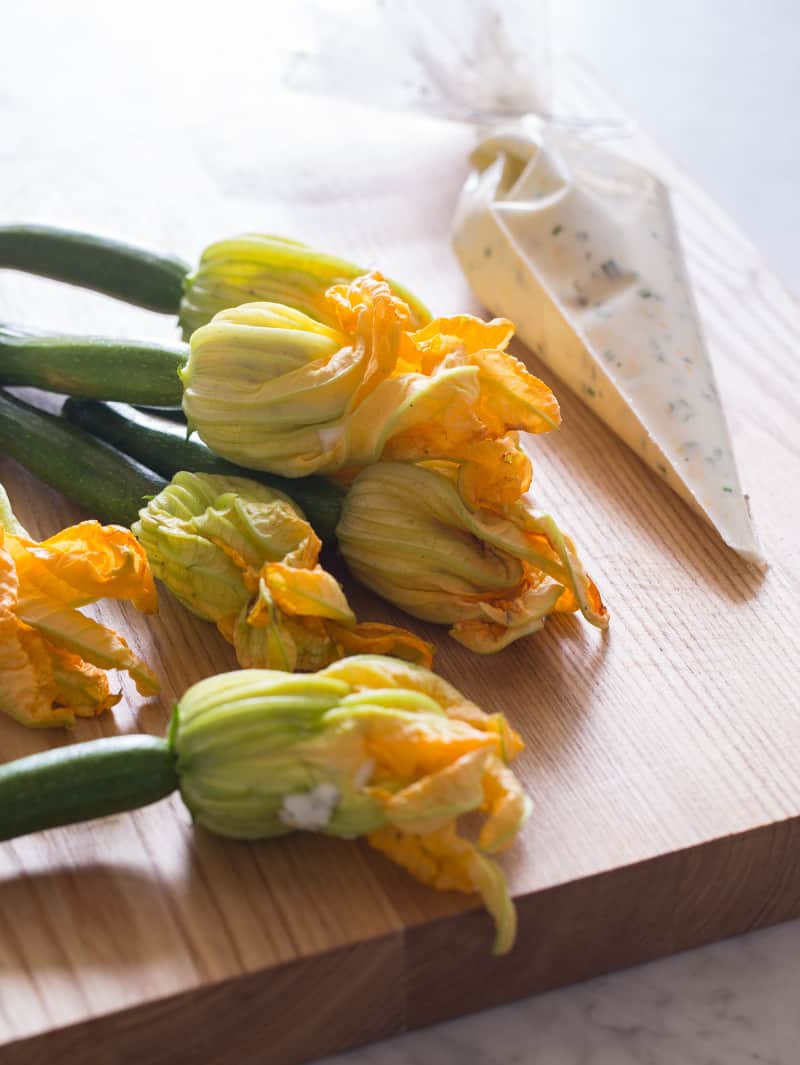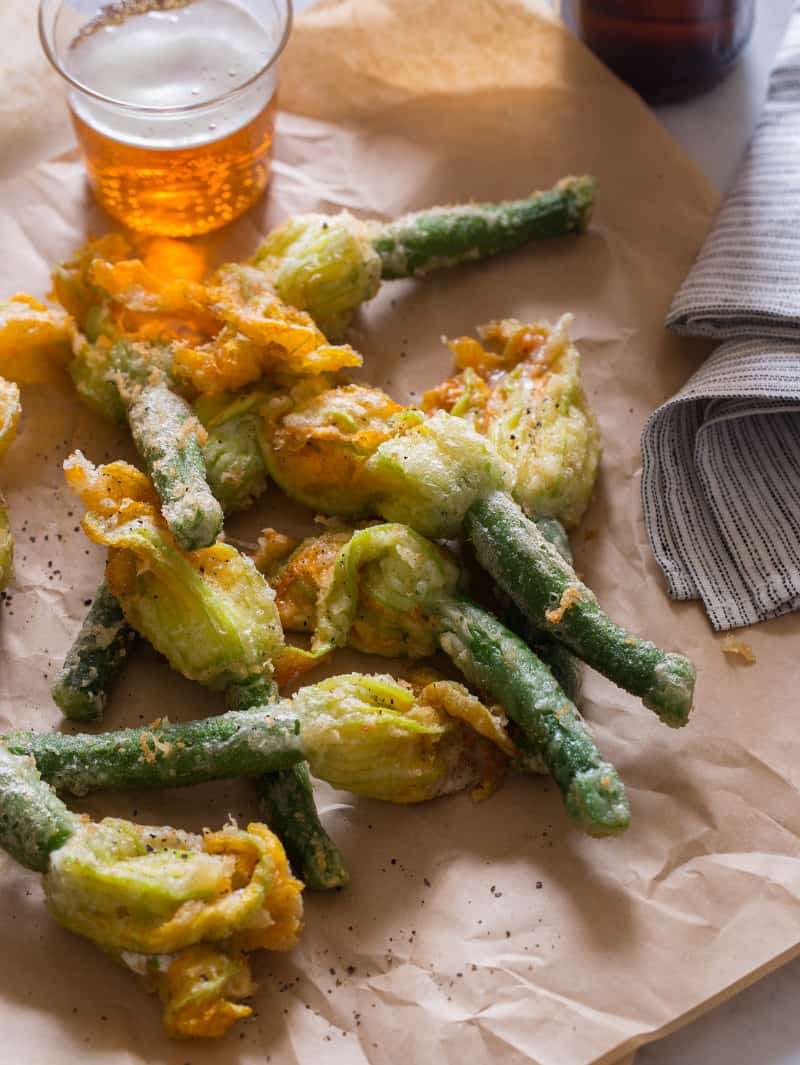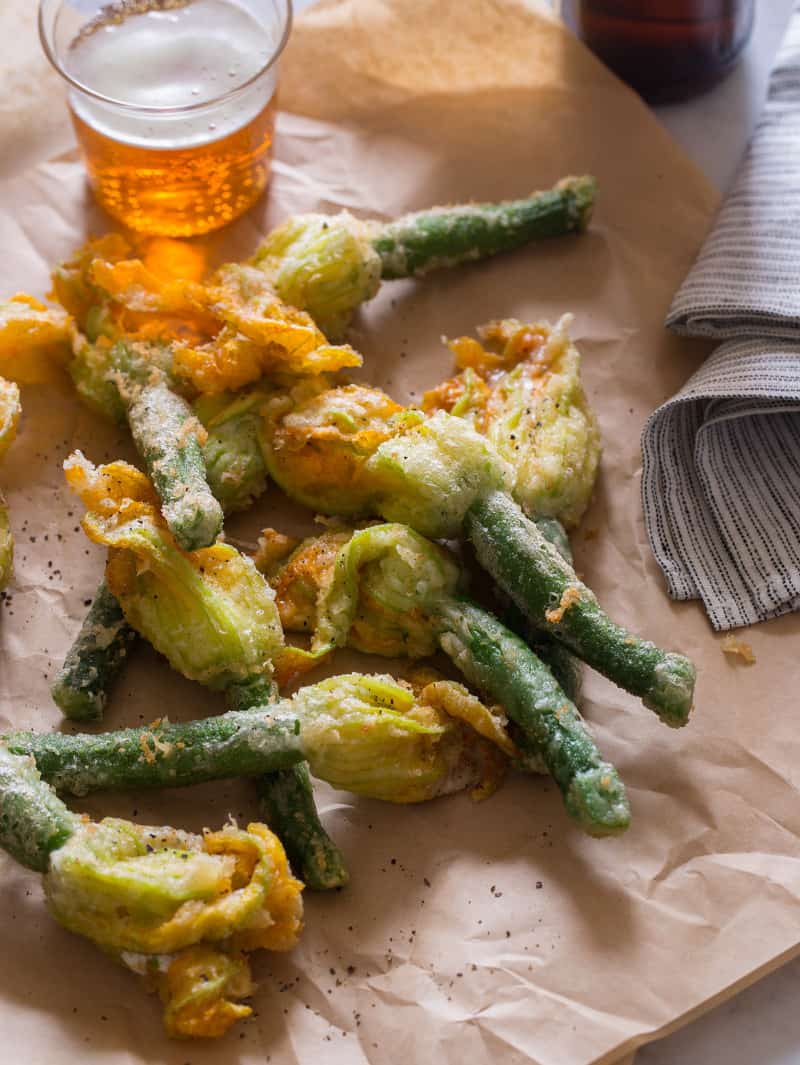 Hi! Happy April fools! We are re-posting this recipe for Stuffed and Fried Squash Blossoms because fried cheese is delicious, and also because you're eating flowers, which is weird and it's April fools, even though this is not a joke:) Enjoy! 
Squash Blossoms are a little weird to me. They are like that beautiful wool sweater that looks amazing, but is a little itchy. With squash blossoms, they look beautiful but the texture is weird to me. It's toothy and a little harsh when compared to they way it looks, just like itchy wool sweaters. The difference is that squash blossoms taste really good, and I don't think you can say the same about wool sweaters. Anyway, no matter what you think of squash blossoms you can't really deny how cool they are. AND tasty. So we took these blossoms and stuffed them with cheese and herbs, and then fried them is a really light batter. They are pretty delicious and also totally amazing looking. This recipe for our Stuffed and Fried Squash Blossoms are the perfect little app to end summer and jump into fall. Hope you like them as much as we do!
♥ Teri
Hungry for more?
Subscribe to never miss a recipe.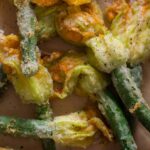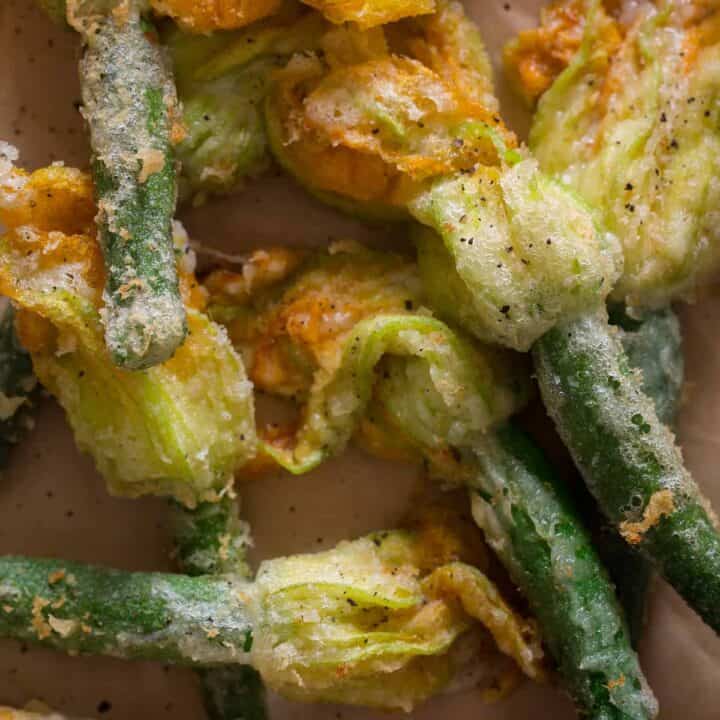 ---
Stuffed and Fried Squash Blossoms
INGREDIENTS
6

ounces

goat cheese, crumbled

2

ounces

fresh mozzarella, chopped

1

tablespoon

thinly sliced chives

1 ½

teaspoons

minced sage

zest of 1 tangerine (or lemon)

pinch of cayenne

16

fresh squash blossoms, stamens removed

salt and pepper to taste
tempura batter
1 ½

cups

cake flour

½

cup

sweet rice flour

2

egg yolks

2

cups

cold seltzer water

pinch each salt and pepper
INSTRUCTIONS
Place first 6 ingredients into a food processor and blend until smooth. Season with salt and pepper, stir together and transfer into a piping bag (or a reusable plastic bag).

Pipe about 1 ounce of cheese filling into the cavity of each squash blossom and gently push together until closed. Set aside.

Place all tempura ingredients into a mixing bowl and stir together until no lumps remain. Carefully dip each stuffed squash blossom into the batter and gently shake to remove the excess. Gently dip each blossom into the oil and fry for 2 to 3 minutes or until the batter has puffed and begins to barely turn golden brown. Remove from oil and drain into a paper towel for 1 minute. Transfer blossoms onto a cooling rack lined with a baking sheet and season with salt and pepper. Serve immediately.
Calories:
429
kcal
Carbohydrates:
51
g
Protein:
19
g
Fat:
16
g
Saturated Fat:
9
g
Cholesterol:
128
mg
Sodium:
251
mg
Potassium:
108
mg
Fiber:
2
g
Sugar:
1
g
Vitamin A:
853
IU
Vitamin C:
3
mg
Calcium:
158
mg
Iron:
2
mg