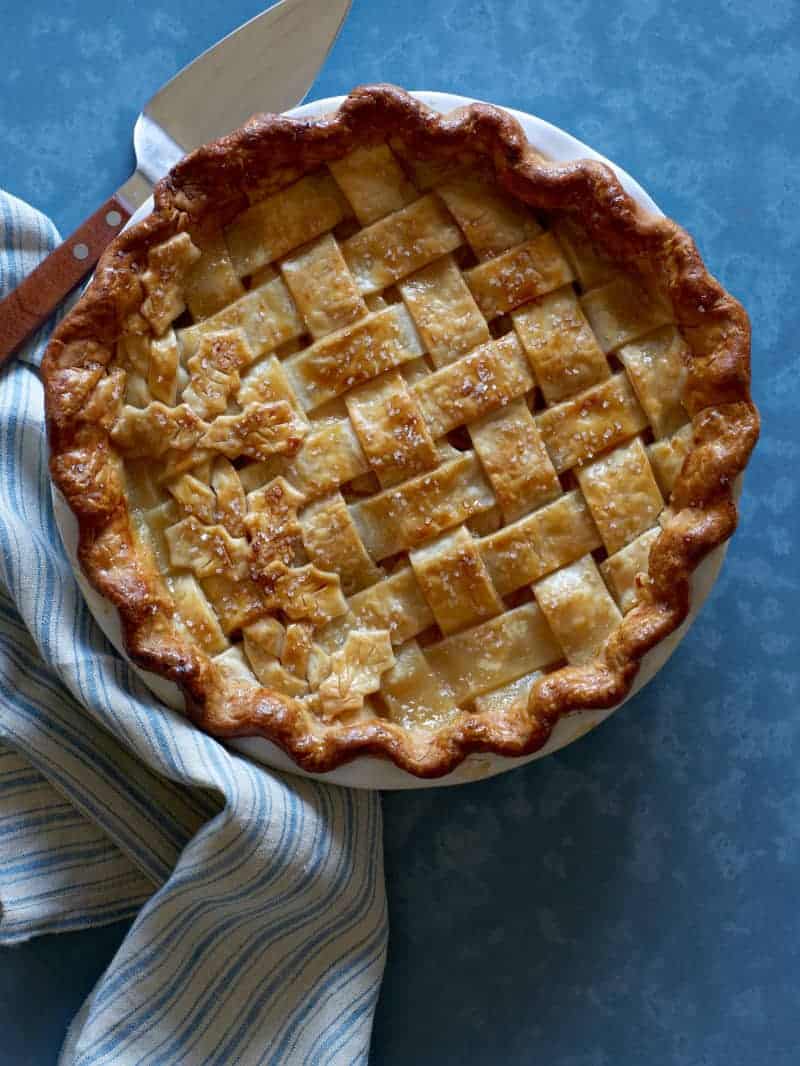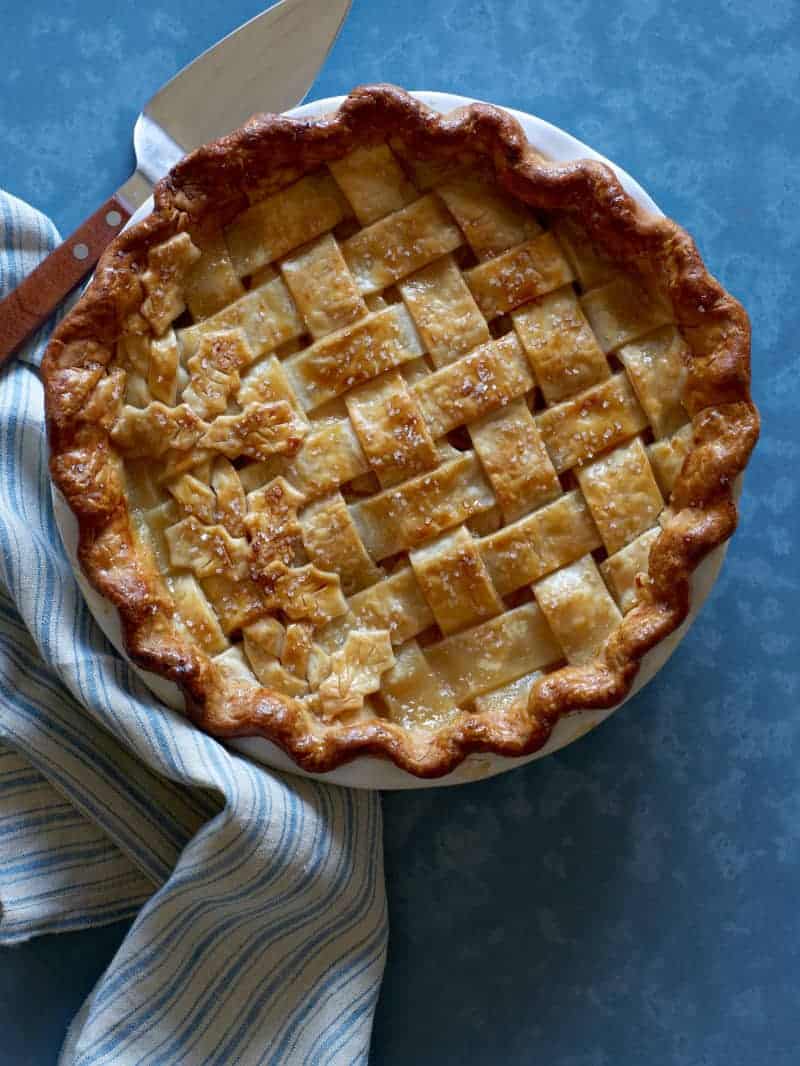 I'm always looking for new and fun pie recipes, and this year we decided to share something a little different because we figure everyone pretty much has their staples nailed. We came up with this recipe for pear and ginger because pears are some of the prettiest fruits around. We love using the ginger in the pie because it gives it just a hint of freshness. Pair all of that with a yummy buttery crust and you have yourself a wonderful fall pie. :)
♥ Teri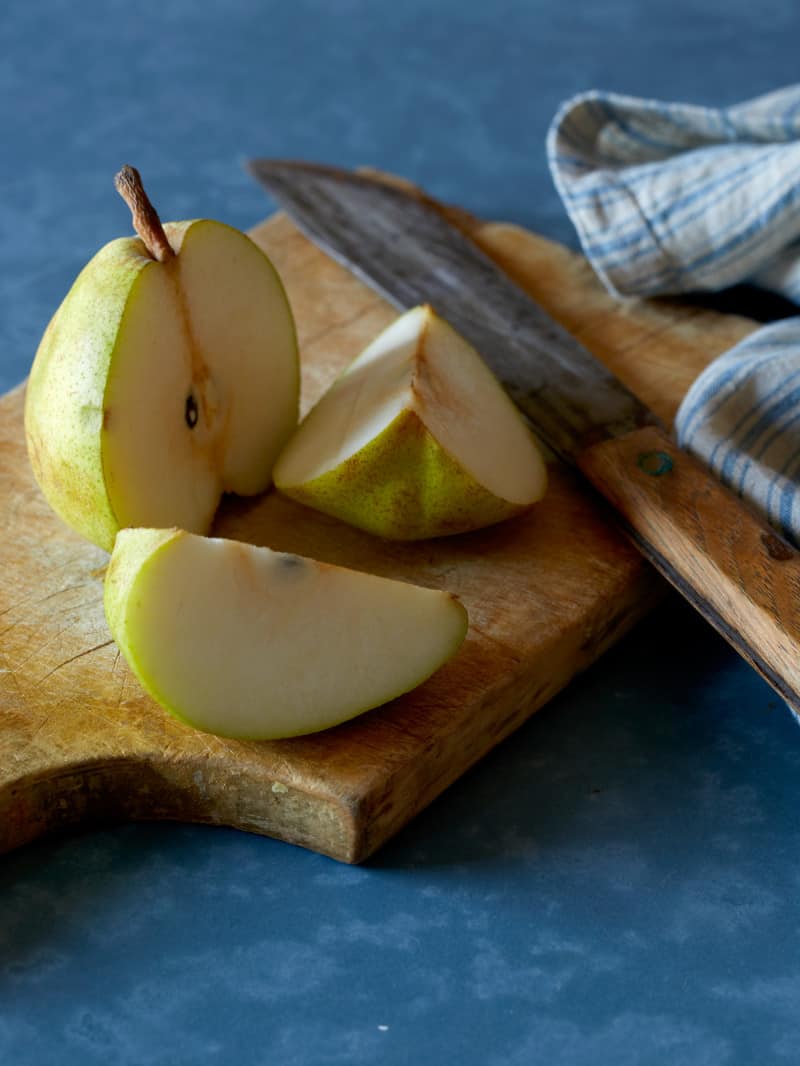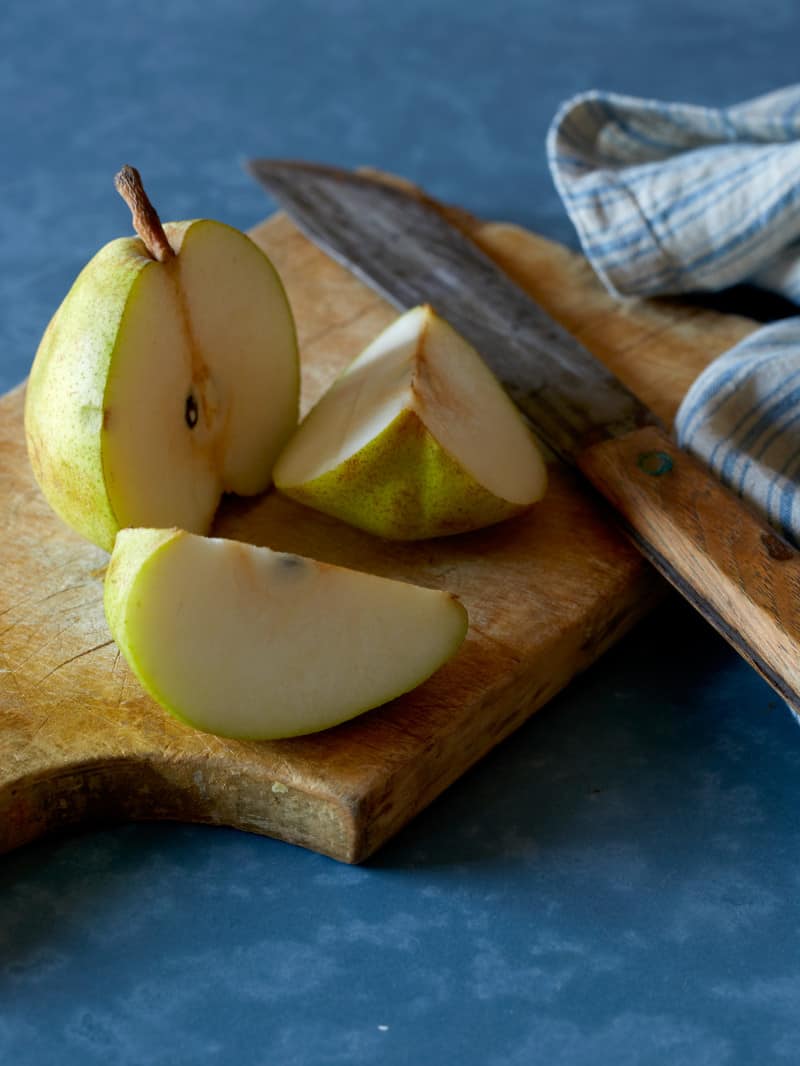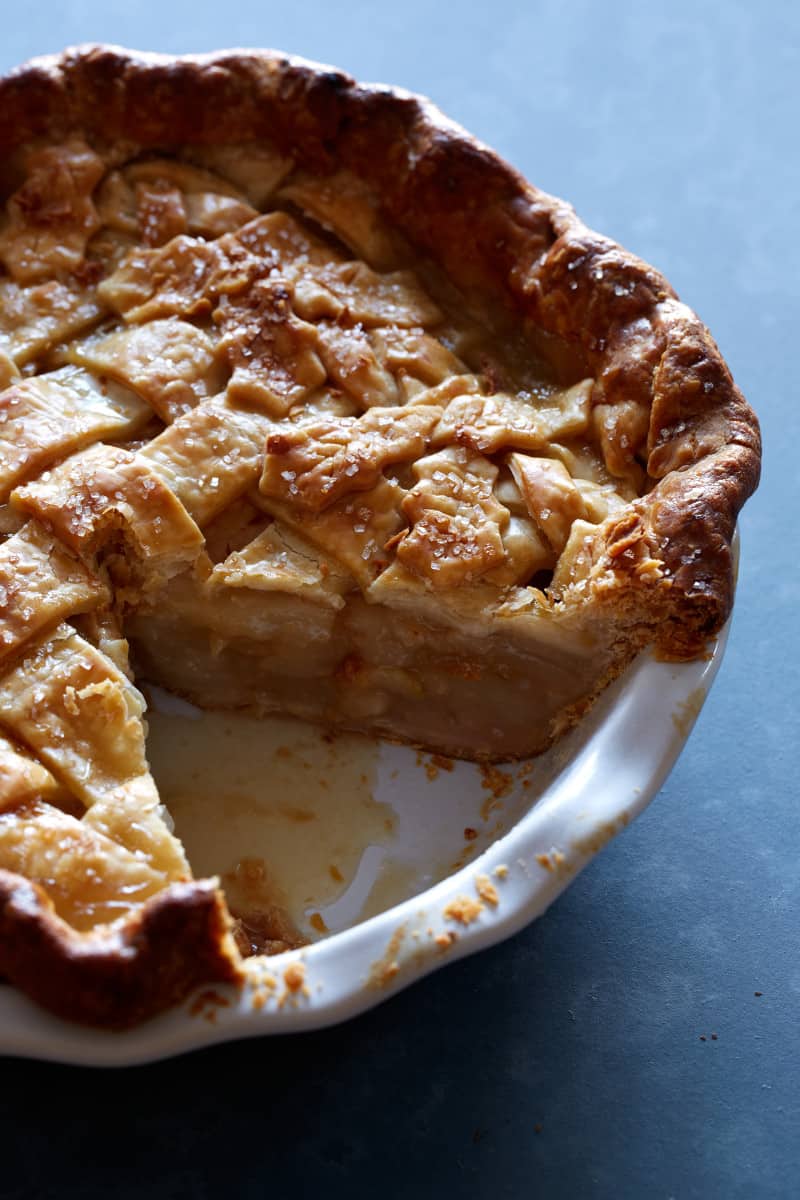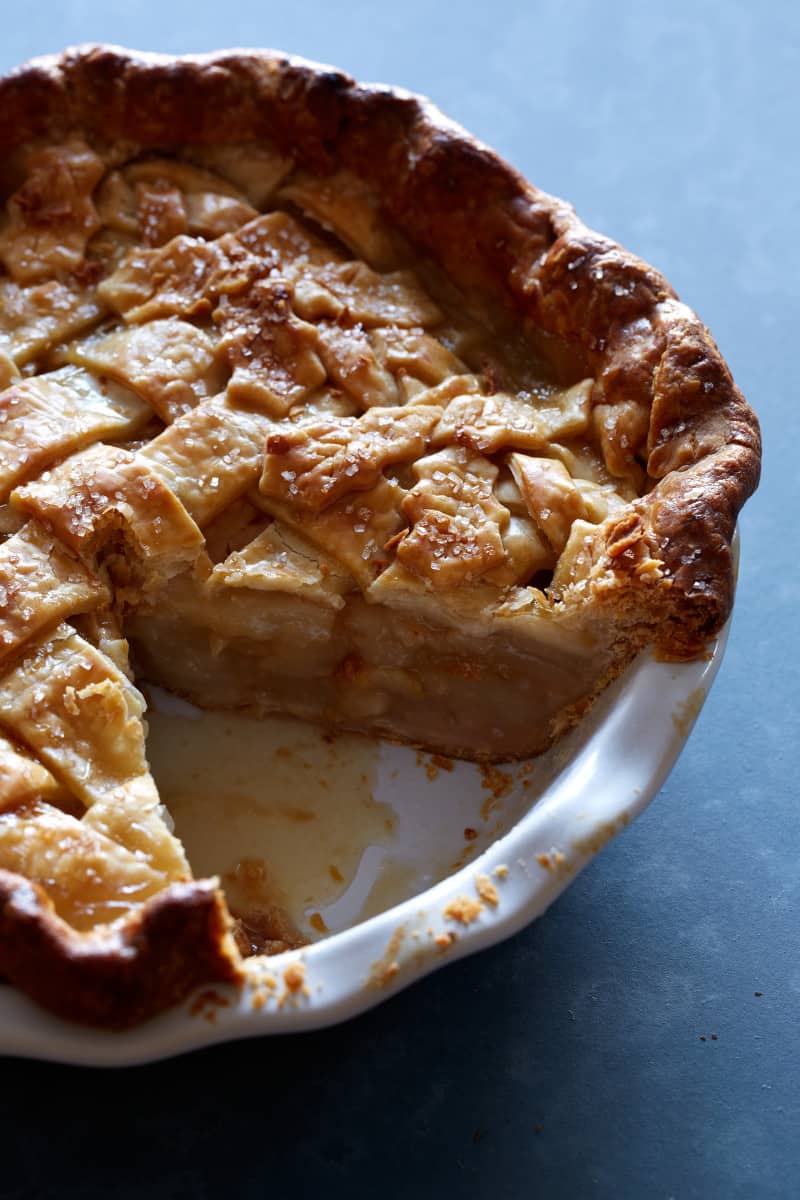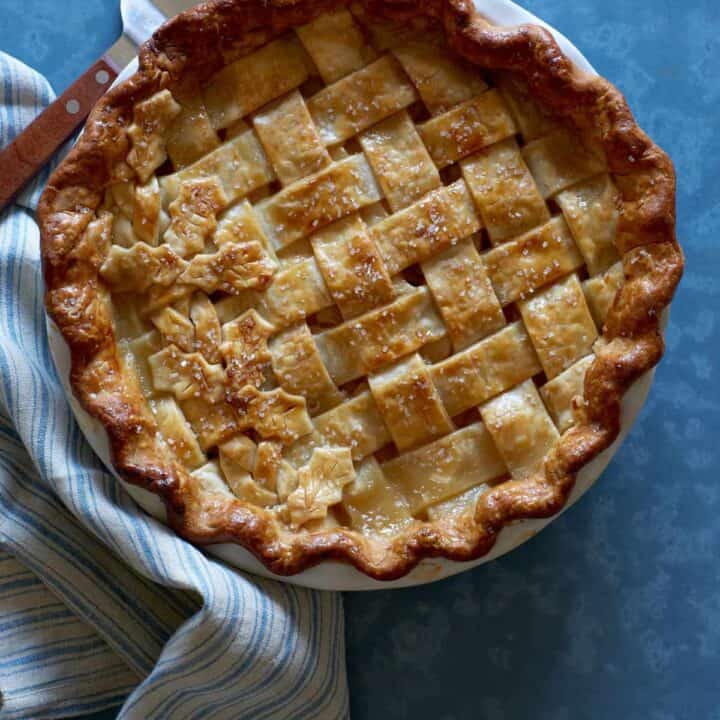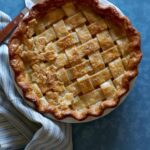 ---
Maple, Pear and Ginger Pie
INGREDIENTS
filling
7

comice or (8) bosc pears, peeled, cored and thinly sliced

¼

cup

candied ginger, diced

4

tablespoons

maple syrup

3

tablespoons

light brown sugar

2 ½

tablespoons

all purpose flour

pinch nutmeg
assembly
1

egg plus 1 tablespoon water, beaten

2

tablespoons

white sanding sugar
INSTRUCTIONS
Make pie dough according to the recipe instructions. Pat into 2 even discs, cover with plastic wrap and refrigerate for 30 minutes to 1 hour.

For filling: Place all filling ingredients into a bowl and fold together until fully incorporated.

Once crust has been chilled remove from refrigerator and unwrap 1 of the 2 discs. Sprinkle some flour onto a clean surface and roll dough until about ⅛ inch thick.

Gently fold dough in half and carefully lift into a pie dish and unfold. Press dough into shell, cutting off any excess around the perimeter. Crimp the edge using your fingers and knuckles. Fill the pie shell with the filling mixture.

Unwrap and roll other half of dough until about ⅛" thick and cut into 14 strips of ¾″x 11". Gently lay 7 strips of dough across one direction of the pie, spacing them each even from one another. Form a lattice by arranging the remaining strips through the first strips. Trim the edges and gently press the ends into the crust of the pie.

Whisk together egg and water and brush egg wash over pie. Refrigerate pie for 30 minutes before placing onto a baking sheet and baking for 15 minutes. Reduce temperature to 375˚F and continue to bake for about 45 minutes or until the crust is golden brown and filling is bubbling.

Remove pie from oven and cool for at least 1 hour. Serve warm.