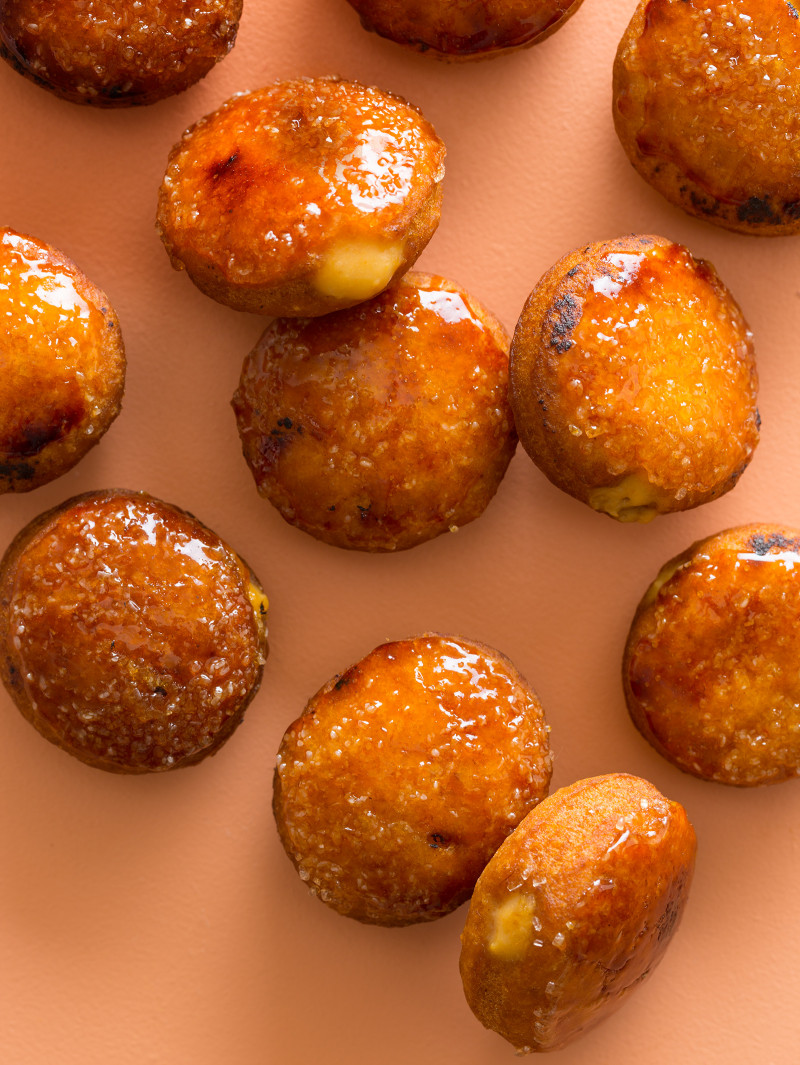 We're bringing this awesome recipe back because it's pumpkin season again and these little gems are totally worth making, especially for a party or get together. We basically took some of our favorite desserts and smooshed them together. Our two favorite things about this dessert is 1) the fact that they are bite-sized and you can just pop them into your mouth whole AND 2) when you do just pop them in your mouth whole, the crunch from the caramelized sugar crust against the silky soft pumpkin custard creates a texture paradise in yo mouth! The end! :)  Enjoy!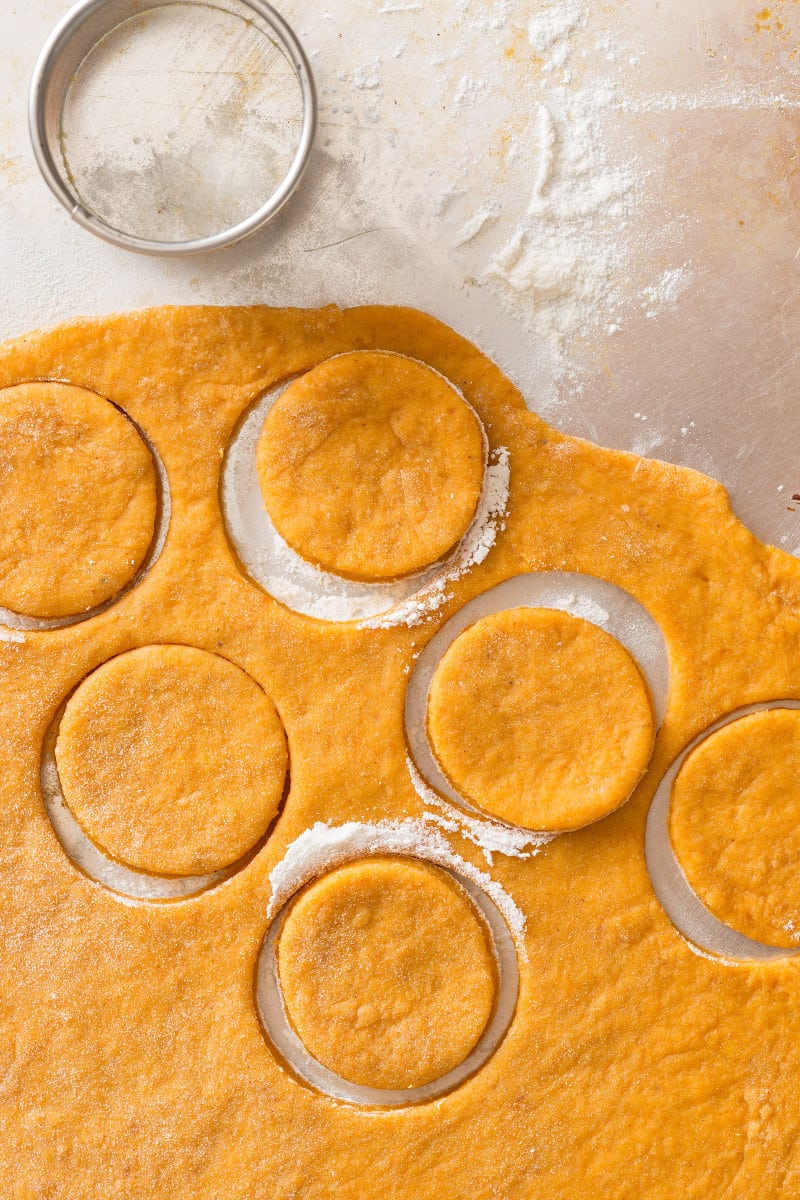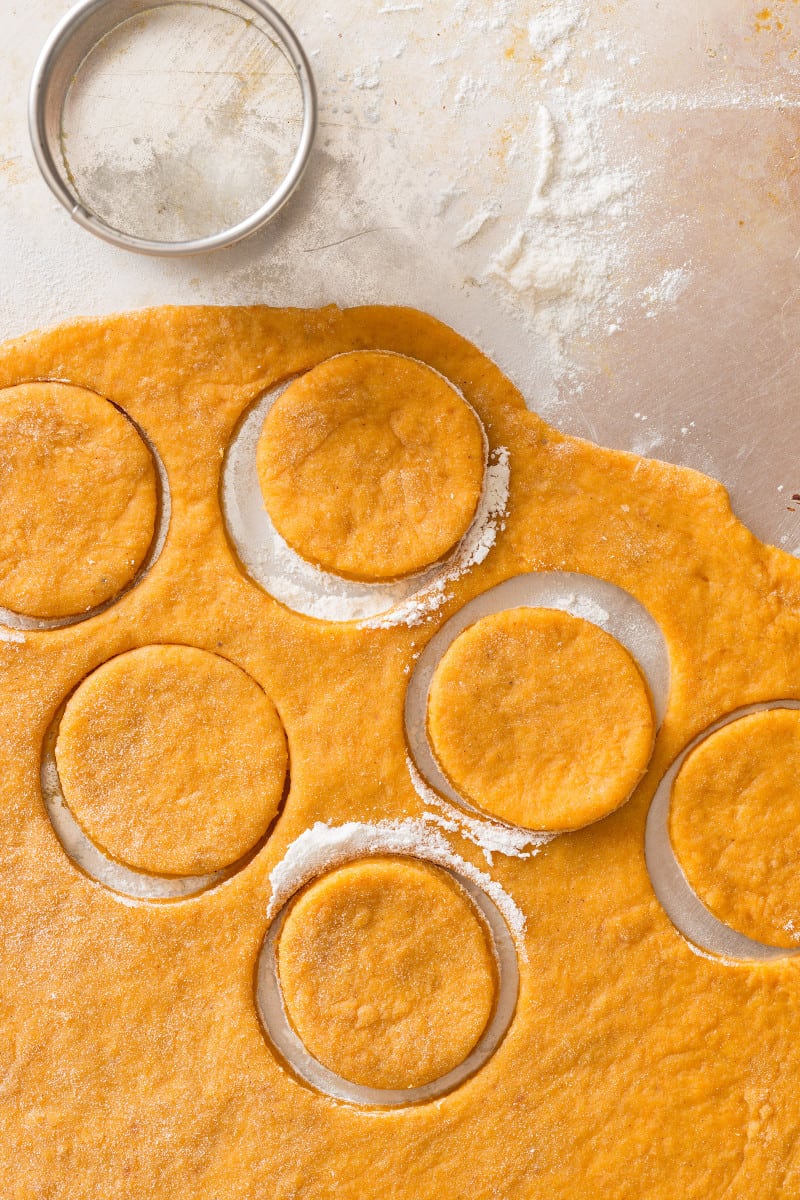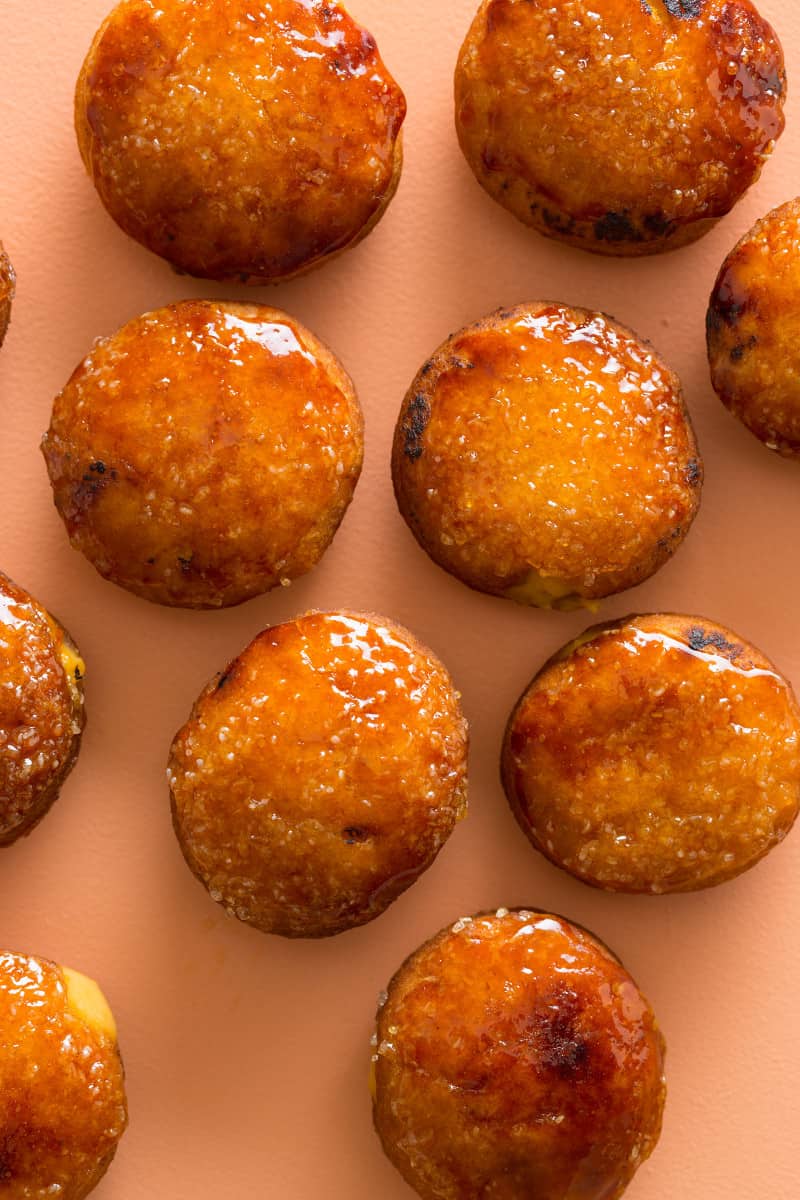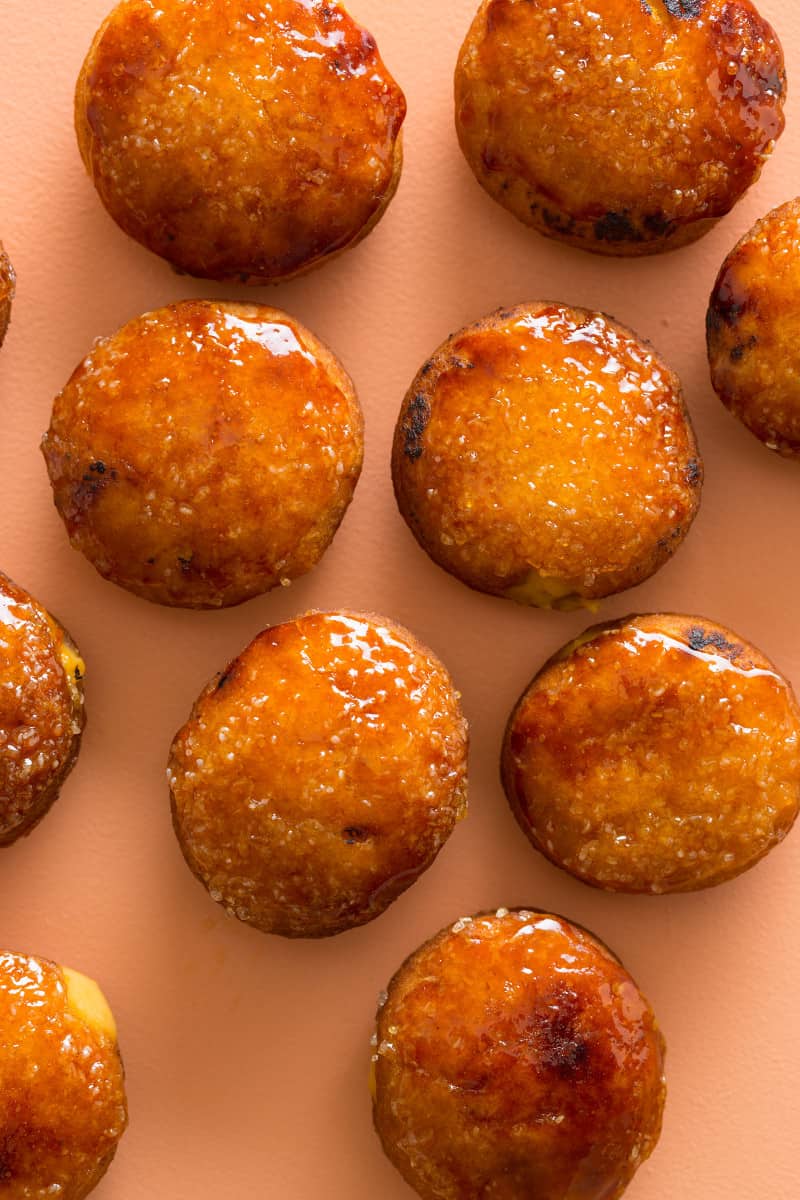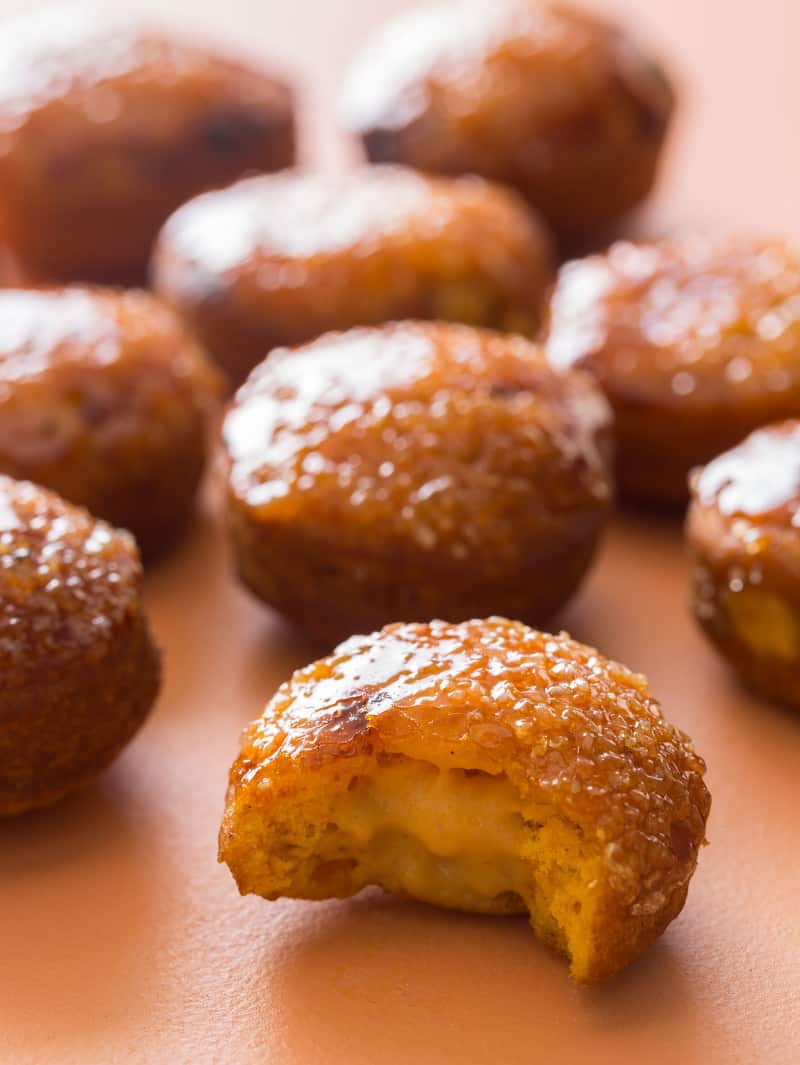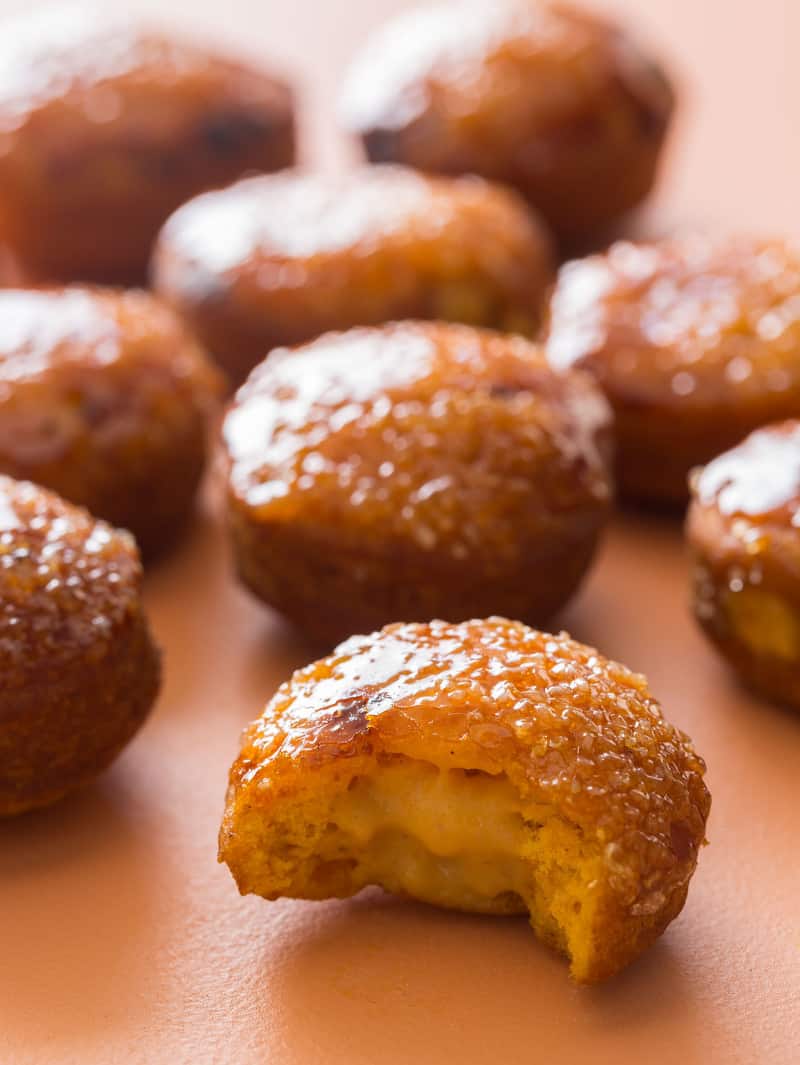 You know how people have 'spirit animals'? I think doughnuts are my spirit food. Well doughnuts and cured meats…and pickled/fermented things. I've always proclaimed myself a savory tooth, over a sweet tooth but when it comes to doughnuts, no contest. I think it was ever since I was a little girl getting carpooled to middle school. My best friend's mom (yes the same mom that makes phenomenal shepherd's pie) would always take us to Dunkin' Donuts in the morning so she could get her coffee fix on and we could get our doughnut noshing on! It was so much fun, especially at 10 years old!
These days doughnuts seem to be 'all the craze' and for the last 5 or 6 years shops with classic as well as adventurous and unique doughnuts having been popping up EVERYWHERE and I absolutely love it. I'm sure many of you have been to Doughnut Plant in New York. I went for the first time about 5-6 years ago and kind of didn't want to leave. I ordered and ate WAY too much, but the sugar coma was worth it. Plus, when I'm in a new doughnut shop (especially one with so many awesome and interesting flavors) I can't not order at least 8 or a dozen doughnuts. I just want to try them all!
Anyway, one of the doughnuts that really stuck out to me was their crème brûlée doughnut. It was incredible. The doughnut itself was light and airy, the custard filling was perfectly creamy and sweet and the crunch from the sugar shell top was the best part! we have our own version here today, but with a pumpkin custard filling instead… because duh. I also decided to use our no-yeast doughnut recipe for these because while these doughnuts are delicious there are a couple of components going on so cutting out the yeast and rise makes these doughnuts much faster/easier to make! I also recommend not actually bruleeing the tops of the doughnut until you're ready to serve them, just the same as standard crème brûlée to ensure your sugar shell stays nice and hard.We've also made our pumpkin crème brûlée doughnuts quite small so they're more bite sized, but feel free to use a bigger circle cutter (round cookie cutter) if you want big, fat doughnuts! If you're looking to make something just a little bit different this holiday season (especially with thanksgiving just right around the corner) make these doughnuts. Seriously. Your friends and family will love you for it. Enjoy! xx, Jenny
Hungry for more?
Subscribe to never miss a recipe.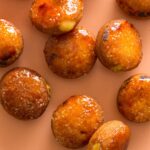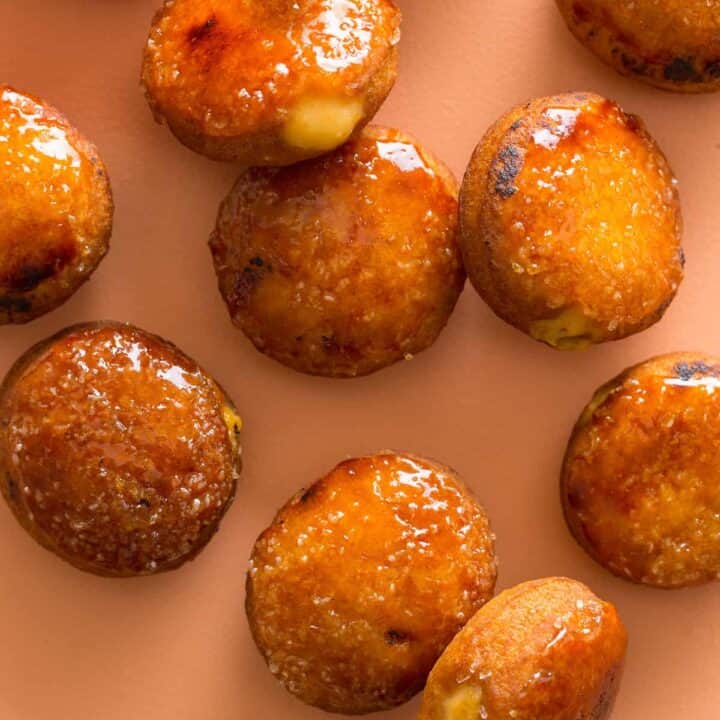 ---
Pumpkin Crème Brulee Doughnuts
INGREDIENTS
pumpkin pudding
1

cup

whole milk

½

cup

light brown sugar

2

tablespoons

cornstarch

1

egg, lightly beaten

⅔

cup

pumpkin puree

1

teaspoon

cinnamon

½

teaspoon

nutmeg

¼

teaspoon

salt
doughnuts
1

tablespoon

vegetable shortening

½

cup

sugar

1

egg yolk

1 ¾

cup

plus 2 tablespoons all purpose flour

1

tablespoon

baking powder

½

teaspoon

salt

1

teaspoon

cinnamon

½

cup

whole milk

peanut oil (or a 50/50 peanut and vegetable oil blend)

¼

cup

honey

1

cup

turbinado sugar
INSTRUCTIONS
Fill a deep skillet with 2 inches of oil and preheat to 350°F.

For Pudding: Place milk, sugar and cornstarch in a saucepan. Stir over medium heat and bring to a simmer. Once mixture has thickened, quickly whisk ⅓ cup of the mixture into the lightly beaten egg, then whisk the mixture back into the saucepan. Lower heat to low and cook for 2 to 3 minutes until mixture is thick enough to coat the back of a spoon.

Remove the mixture from the heat and stir in the remaining ingredients. Place mixture over an ice bath and allow pudding to cool completely, about 1 hour. Refrigerate until ready to use.

For Doughnuts: Whisk together the shortening, sugar and egg yolk until well combined.

In another bowl sift together the flour, baking powder, salt, and cinnamon Alternate adding the flour mixture and milk to the yolk mixture until dough has just formed.

In another bowl sift together the flour, baking powder, salt, and cinnamon Alternate adding the flour mixture and milk to the yolk mixture until dough has just formed.

Turn dough onto a clean surface and knead until smooth, 3 to 5 minutes.Lightly flour the surface and roll dough until ½ inch thick. Use a 2 inch circle cutter to cut out doughnuts.

Carefully drop 4 to 5 doughnuts at a time into the oil and fry for 1 ½ to 2 minutes, flipping the doughnuts after a minute.

Drain on paper towels and repeat until all the doughnuts have been made. (at this time you can re-roll the scraps to make more doughnuts).

To assemble: Scoop Pudding into a piping bag fitting with a small piping tip. Insert the piping tip into the side of each doughnut and fill with about 1 tablespoon of pudding. Repeat until all doughnuts have been filled.

Spread sugar onto a flat plate or baking sheet, in a thin layer. Brush the tops of each doughnut with a thin layer of honey then press into the turbinado sugar.

Carefully brulee the tops of each doughnut, cool and serve.
Calories:
81
kcal
Carbohydrates:
17
g
Protein:
1
g
Fat:
1
g
Saturated Fat:
1
g
Cholesterol:
10
mg
Sodium:
83
mg
Potassium:
34
mg
Fiber:
1
g
Sugar:
12
g
Vitamin A:
663
IU
Vitamin C:
1
mg
Calcium:
35
mg
Iron:
1
mg