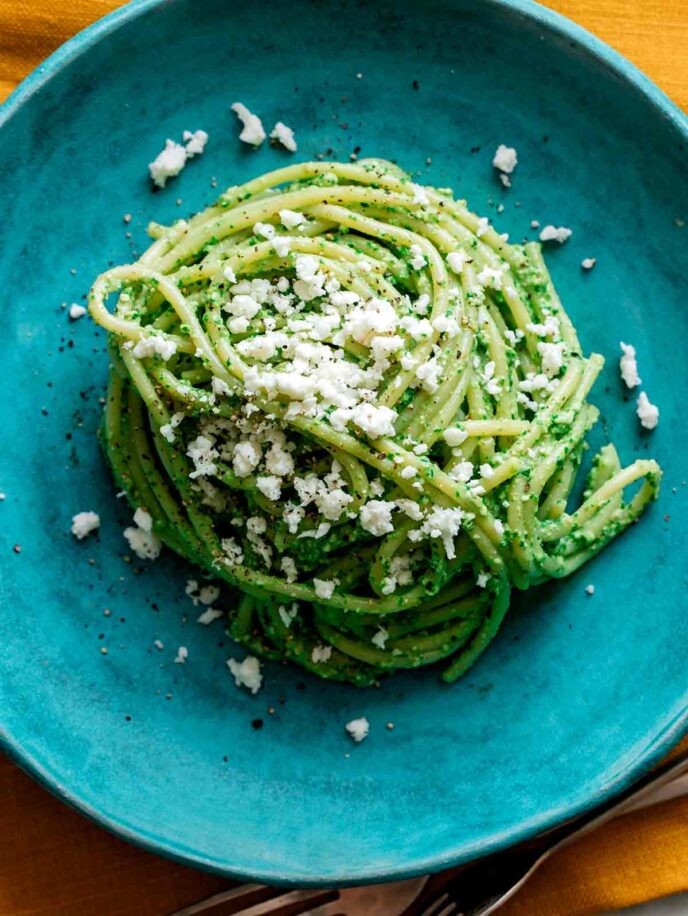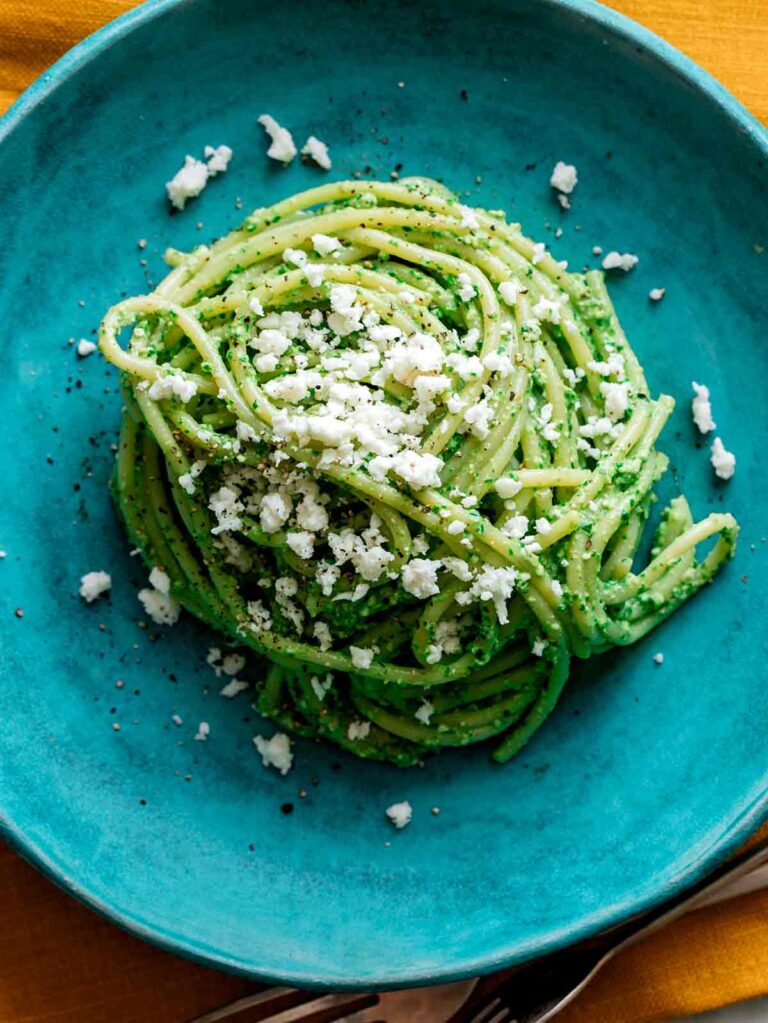 Hello loves, happy first day of fall! I'm back from Paris and let me tell you, I feel like I just came back from a vacation of a lifetime! Technically this is my second visit, but the first time I went I was a bratty 16 year old, traveling with my family, unable to appreciate all of the crazy-awesome beauty and history surrounding me. This time around the boyfriend and I took the city by storm and packed in as much fun as we possibly could, including a day trip to Champagne and another one to Versailles. The trip allowed us minimal sleep, but that's okay, because who can sleep when they're in PARIS?! What made our trip particularly special is being able to get personalized tips from a childhood friend of mine (Cassie) currently living and pastry-cheffing it up in the city of love. She really helped us to escape a couple tourist traps and gave us some of the most unbelievable food recs! I owe her a huge thanks, not just for all of the great local tips, but for taking her time out of her busy schedule to dine with us, not once but twice! (which reminds me, a big thank you to the boyfriend who graciously sat by as Cassie and I gabbed and gabbed during our dinners together…resulting in 5 1/2 hours of non-stop girl talk!…no joke.) I don't want to get into my trip too much, because I'm officially going to create a lil' Paris guide for the site and (very nervously) hope you all love it!…but in the meantime, if you'd like a little taste of my trip you can take a little peek here or here!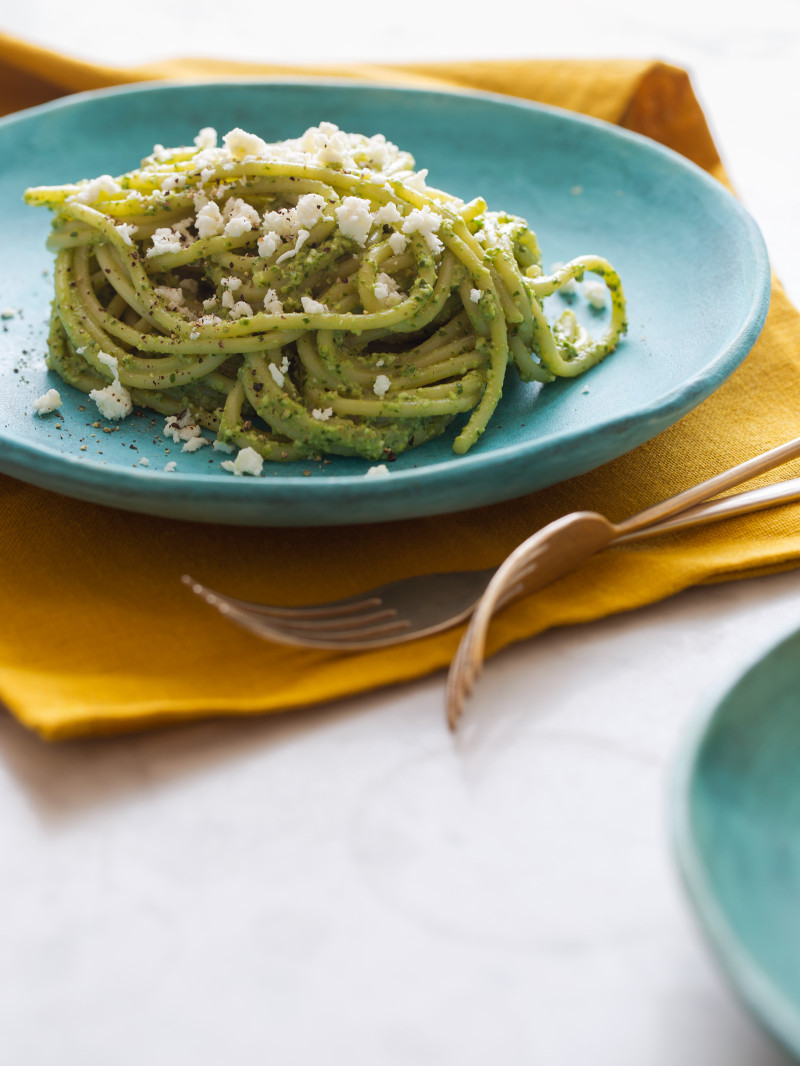 Okay, so after Paris I had a quick turn around flight to Chicago, with Teri (yay!), where we currently are now! We came out to Chicago for the weekend to attend a 'Food Network in Concert' festival in Ravinia Park! I should mention that although I live in LA, I spent the first 18 years of my life in Chicago and it will always be home to me. The festival was so much fun and it was very nostalgic for me to be back at Ravinia…it's been over 10 years!!…but more on the festival in just a week or two (and again, for a little peek into where we've been eating in Chicago, you can look here)! Teri and I extended our trip to explore and eat our way through the city a bit more…and to see my parents!! We sat down to dinner with them last night and oh man, I love them. They're just the sweetest, most caring and generous parents a girl could ask for. We ate, we laughed (A LOT!) and caught each other up on the last 2 weeks our of lives (at almost 30 I'm a huge baby and talk to my mom almost everyday, so 2 weeks without phone calls is like a lifetime for me). Anyway, we're in Chicago for our final day and we're going to explore and eat and probably eat some more!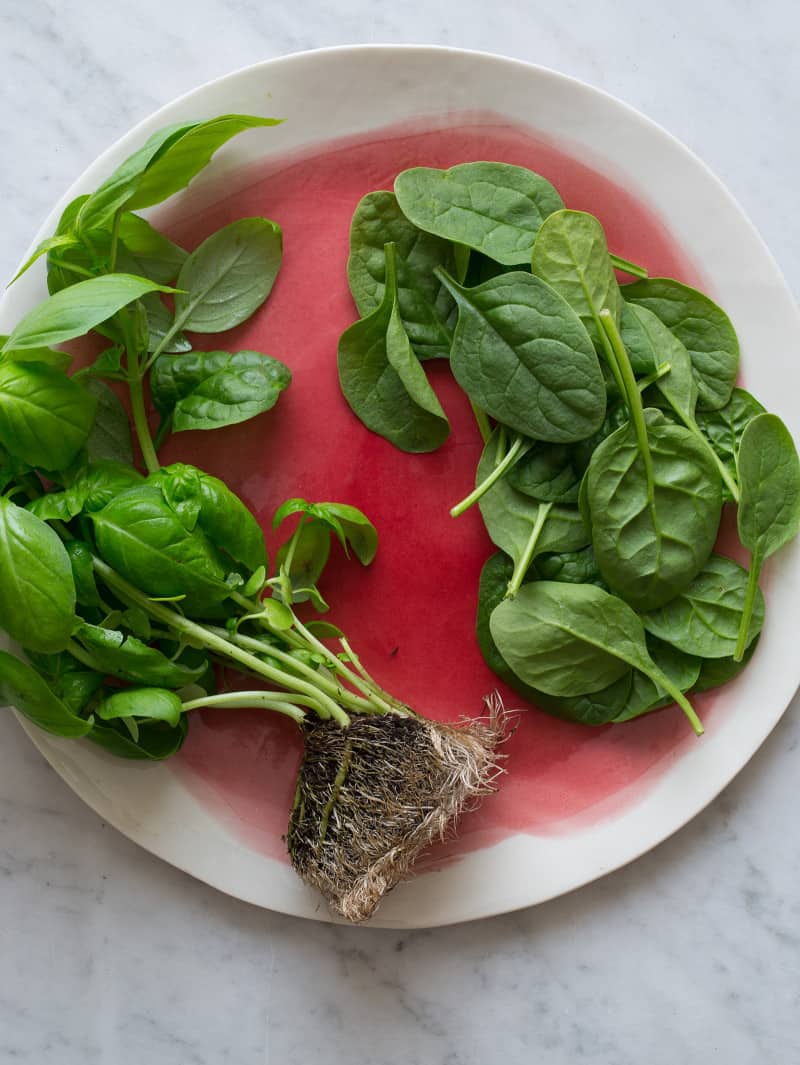 I've been having so much fun these last couple weeks, but I'm not going to lie, I can not WAIT to get home and spend an entire 24 hours in bed just cuddling my little Dexter! I can't wait to give him so many belly rubs and nose kisses that he'll wish I'd go away again!….which awkwardly leads to me to today's recipe! ha! Before leaving for Paris, the boyfriend and I were eating healthier, trying to prepare ourselves for the decadent food awaiting us across the world. Our exception was this Peruvian 'green spaghetti dish'. Neither of us have ever been to Peru so who know's if this mish-mosh recipe I created is truly authentic..probably (most likely) not…but that's okay, because I picked up a few tips from the owner of our favorite local peruvian restaurant and think this is a darn good pasta dish. The sauce is similar to a pesto sauce, but with a combination of spinach and basil, and much more creamy. Although the sauce is creamy from the milk and cheese, it still tastes quite light and refreshing! The best thing about this recipe? It's so simple. You basically blend the handful of sauce ingredients together and boom…you have tallarines verdes (Peruvian green spaghetti)! This pasta is so yummy and is great for large groups of people, but it's equally excellent served as a quick and easy weeknight meal. Okay, I'll stop blabbing now so you all can go make this spaghetti! Enjoy! xx, Jenny
Here are some other delicious and fresh pasta recipes you might like: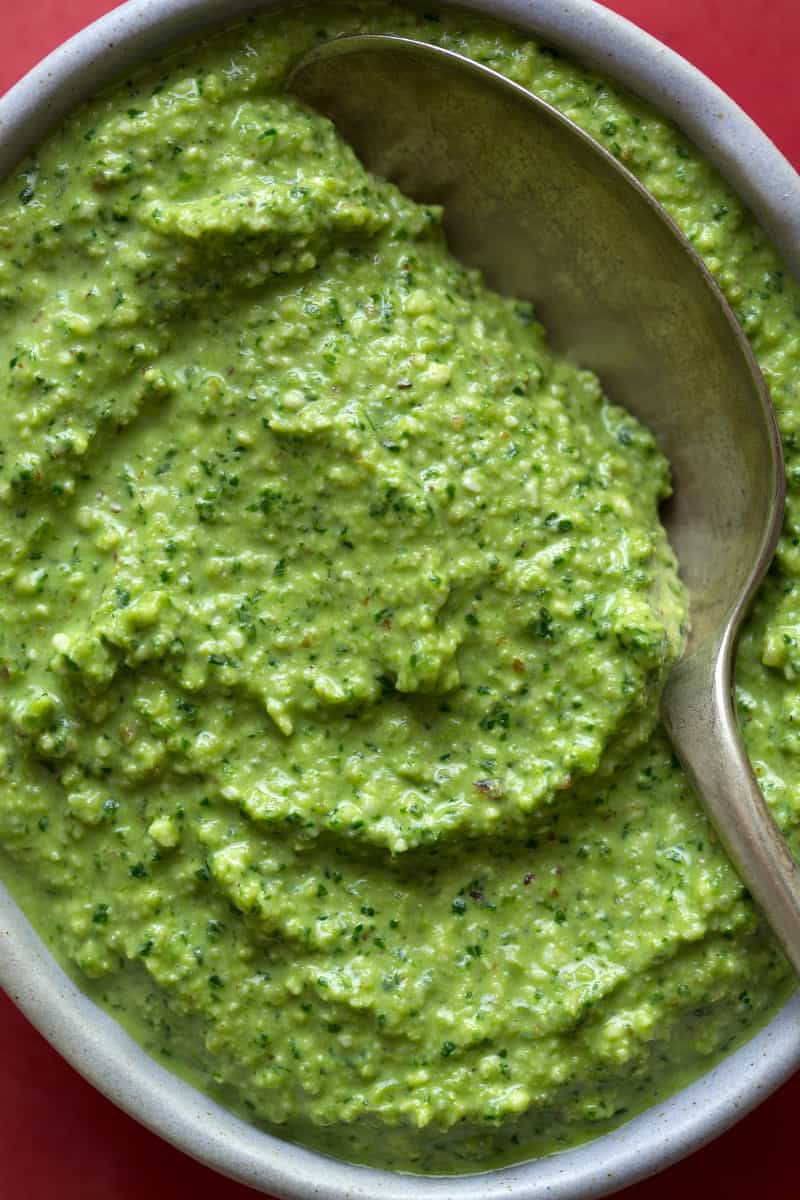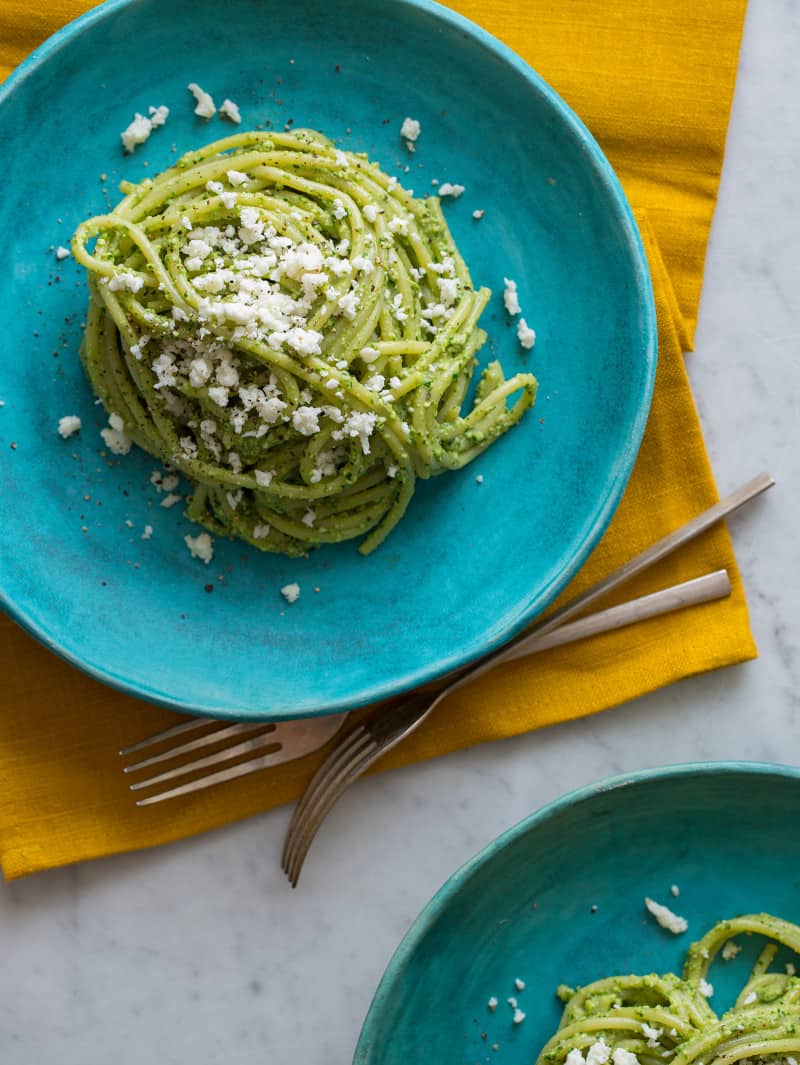 Hungry for more?
Subscribe to never miss a recipe.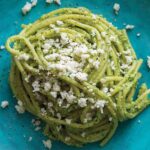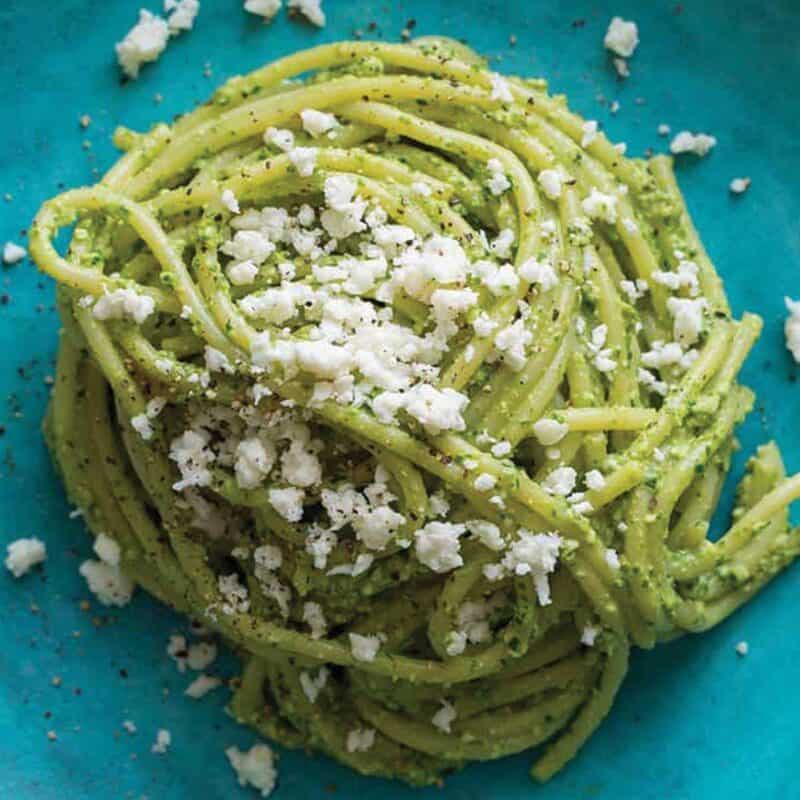 ---
Tallarines Verde
INGREDIENTS
1

pound

spaghetti

2

tablespoons

chopped shallots

3

garlic cloves, chopped

⅔

cup

toasted and roughly chopped walnuts

3

cups

baby spinach

1

bunch

basil leaves (about 1 cup)

4

ounces

cotija cheese slightly crumbled, plus more for garnish

¾

cup

evaporated milk

3

tablespoons

extra virgin olive oil

¾

teaspoon

salt

½

teaspoon

cracked black pepper
INSTRUCTIONS
Fill a large pot with water and bring to a boil. Add a handful of salt followed by spaghetti. Boil spaghetti until al dente, 7 to 9 minutes, stirring occasionally. Drain and toss in a small amount of olive oil. Set aside until ready to use.

Place shallots, garlic and walnuts in a food processor and pulse until coarse crumbs have been made. Add spinach, basil and cheese and continue to pulse.

With motor running add evaporated milk and oil. Season with salt and pepper. Puree until smooth.

Pour mixture into a large bowl and top with spaghetti. Toss together until fully combined. Adjust seasonings. Top with more crumbled cotija and serve.
Calories:
529
kcal
Carbohydrates:
64
g
Protein:
17
g
Fat:
23
g
Saturated Fat:
6
g
Cholesterol:
26
mg
Sodium:
553
mg
Potassium:
435
mg
Fiber:
4
g
Sugar:
7
g
Vitamin A:
1633
IU
Vitamin C:
6
mg
Calcium:
225
mg
Iron:
2
mg
KEYWORD:
green spaghetti, tallarines verde