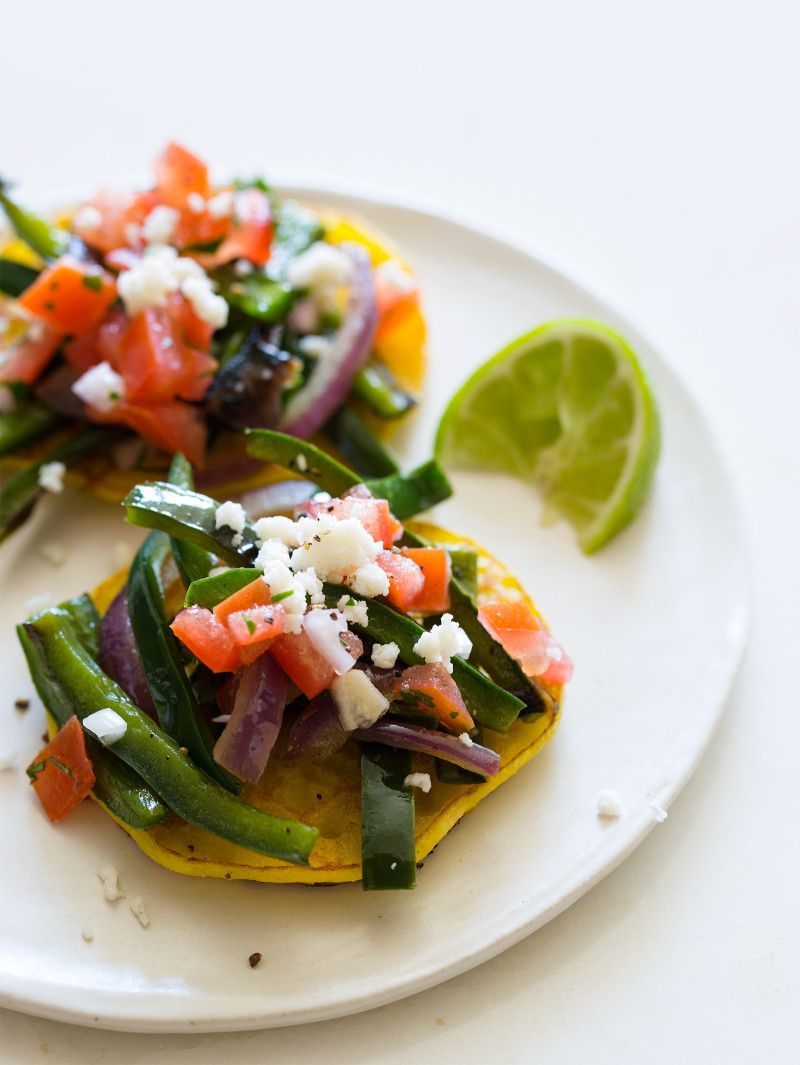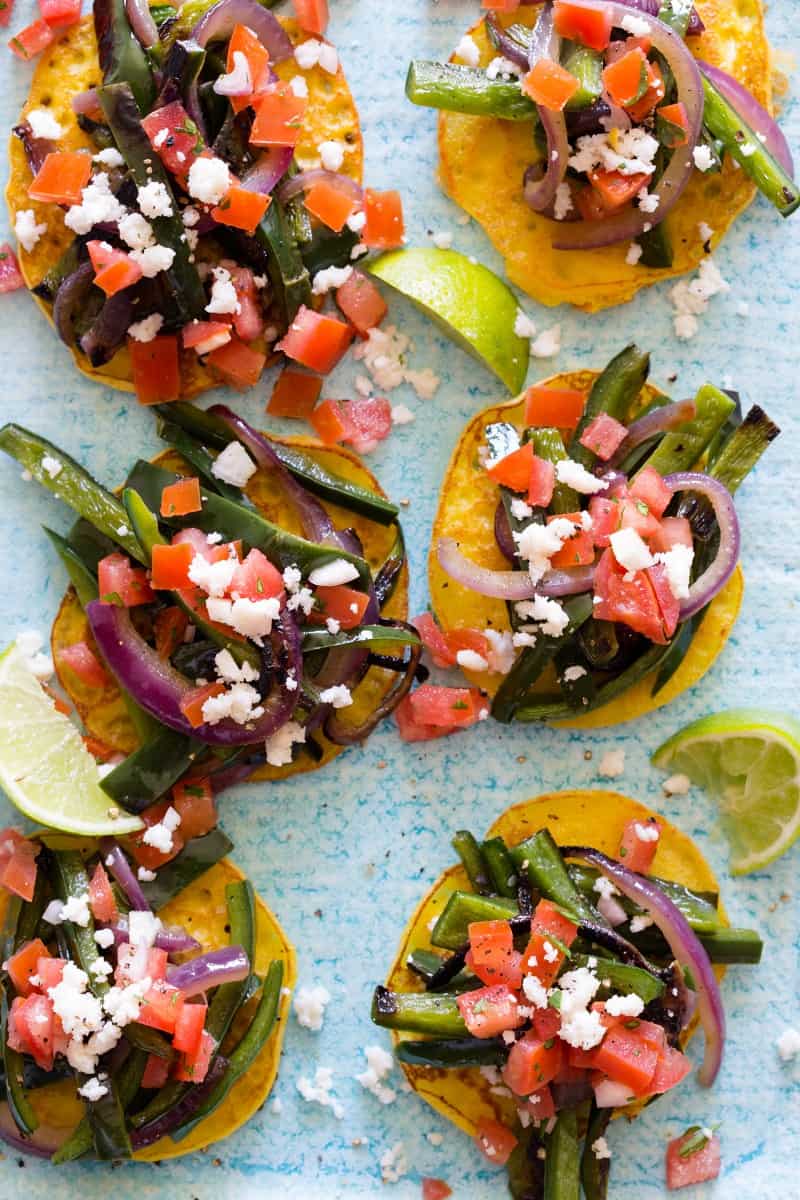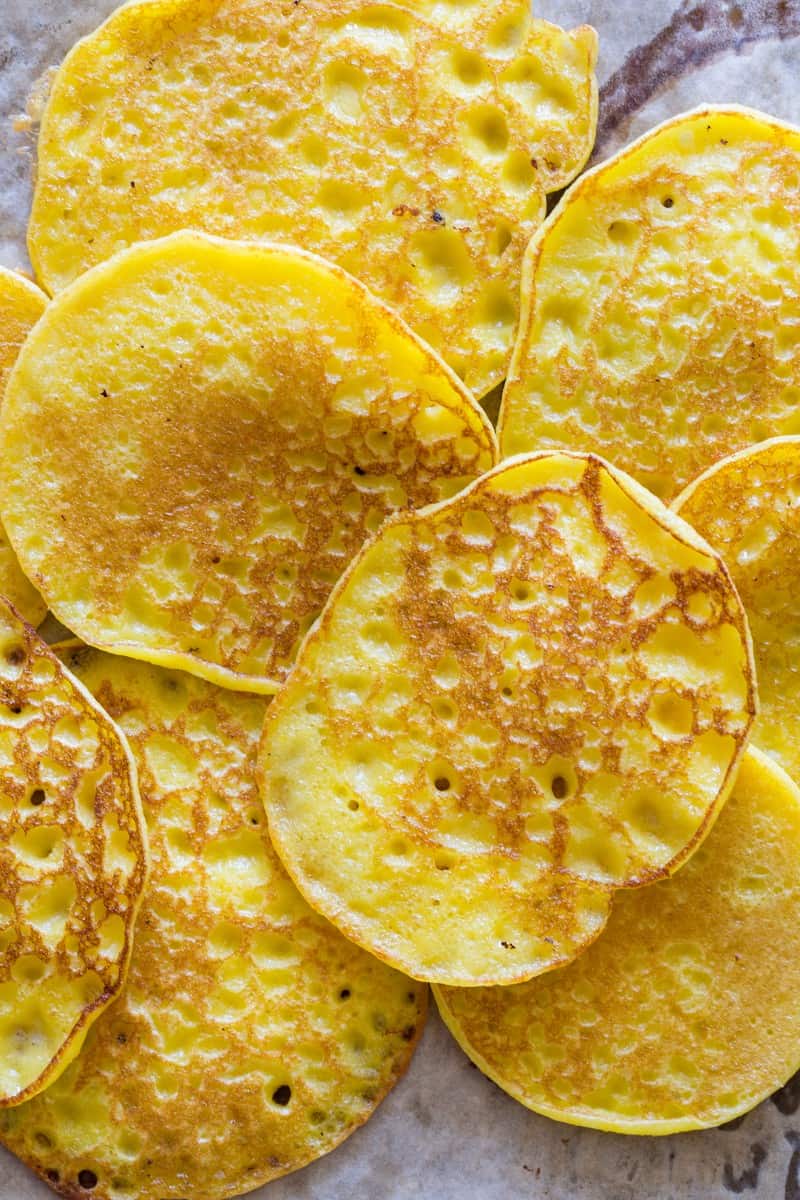 Hi Guys! Today we have something super delicious for you! Cachapas!! They're Venezuelan corn pancakes and they're amazing! Both savory with a hint of sweetness from the corn, they're also soft and very reminiscent of buttermilk pancakes in texture….light and fluffy.
The boyfriend and I had this for the first time this past spring in Playa Del Carmen. We has heard of this amazing little arepa spot in town, and since I'm a total whore for a good arepa, we set out for town. We were expecting to enjoy a tasty lunch and ended up with so much more. We were greeted by the owner, who was a small, but very jovial and loud man who was walking around serving guests, cleaning tabletops and singing songs. We soon learned that he was a Venezuelan gentleman who had moved to Mexico two years ago, from his homeland, to open his restaurant in an area where the competition for the type of food he was serving wasn't so high.
We were pleased to hear that it was the best decision he could've made for himself! He said since his move, his small business had really been a hit in town, plus because he rides his bike to work everyday, he had lost almost 40 lbs in his short two years in Mexico. On top of this mans good fortune in a new country, he also talked about and served his food with so much knowledge and passion. While we went into the establishment for arepas, we also ordered the cachapas, per his suggestion,…filled with shredded beef and queso fresco. Delicious!!! It was light and crisp on the outside, but soft and cake-like on the inside and with the shredded beef and cheese filling, it was rich, well balanced and just perfect. Cachapas are probably one of my favorite things to eat now!…especially because the filling ingredients are endless!
Today I've shrunk the cachapas down to bite-sized and topped them with a vegetarian filling…I mean hello meatless monday! You can totally make a couple large ones to and stuff them if you prefer…these are just party friendly, that's all. I sauteed up a bit of red onion and poblano peppers and topped the cachapas with that mix as well as diced tomatoes, minced cilantro (a lazy man's pico de gallo) and crumbled queso fresco. I know my recipe isn't authentic and I'm not even going to attempt an "authentic" version…I'm leaving that to the pros, like my new friend in Playa. :) I do like how the texture of this recipe is very similar and reminiscent of the meal I had last spring.
If you're looking for a great new/different app to bring to your next social gathering or you want a quick, easy and delicious meal just for yourself, I think these cachapas will hit the spot! Enjoy! xx, Jenny
More recipes you might like:
Hungry for more?
Subscribe to never miss a recipe.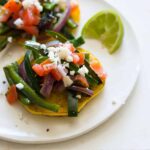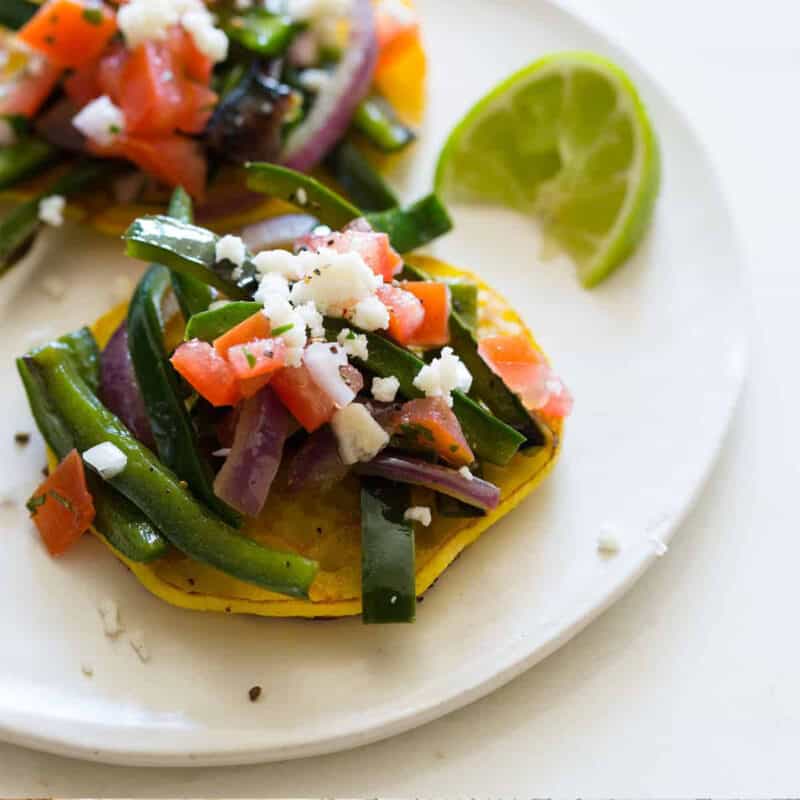 ---
Cachapas
INGREDIENTS
5

ears of yellow corn, shucked

¼

cup

plus 2 tablespoons whole milk

1

tablespoons

superfine sugar

½

teaspoon

salt

¼

teaspoon

black pepper

1

large

egg, lightly beaten

½

cup

finely ground cornmeal

¼

cup

masa harina

5

tablespoons

unsalted butter, softened
INSTRUCTIONS
Place all ingredients, except butter, into a blender and pulse 10 times until ingredients are well combined and there is still some texture to the corn kernels.

Place a large skillet over medium heat and add half of butter.

Once butter has melted, scoop 3 tablespoon sized balls of batter into the skillet, about 1 inch apart. Pan fry for about 4 minutes. Flip each cachapa over and continue to cook for an additional 3 to 4 minutes or until browned and crisp.

Remove from heat and set aside. Add remaining butter to skillet and cook cachapas until all batter has been used.

Top with toppings of choice and serve to queso fresco.
Calories:
182
kcal
Carbohydrates:
22
g
Protein:
4
g
Fat:
9
g
Saturated Fat:
5
g
Cholesterol:
43
mg
Sodium:
168
mg
Potassium:
212
mg
Fiber:
2
g
Sugar:
6
g
Vitamin A:
378
IU
Vitamin C:
4
mg
Calcium:
19
mg
Iron:
1
mg