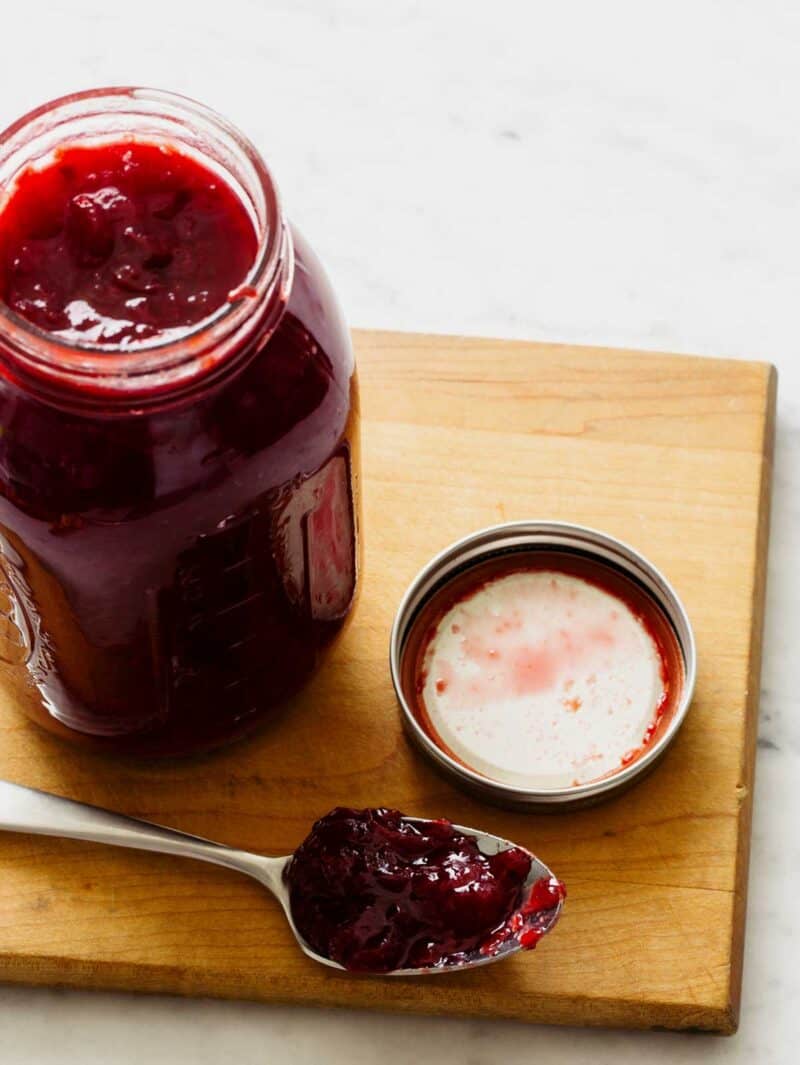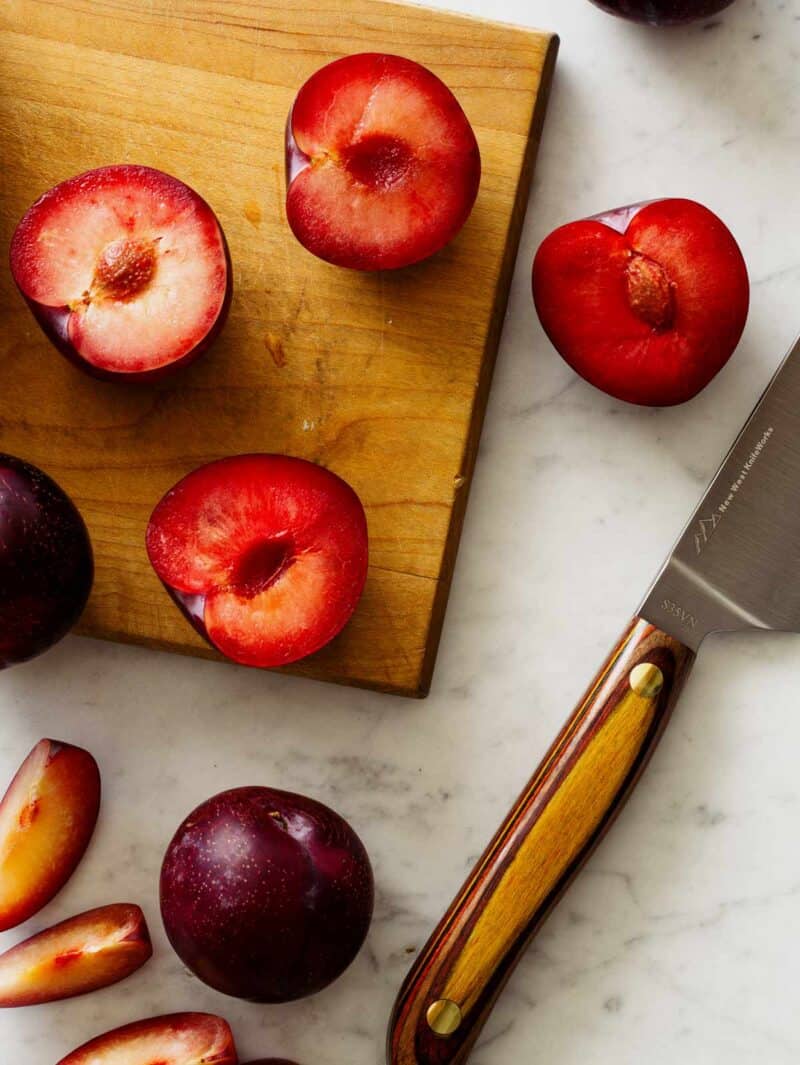 You guys are so nice. I can't even being to tell you how much I appreciate all your nice comments about my senior cat. I love you guys! This weekend I spent a lot of time cuddling and loving on my cat. I also did some retail therapy, which included some handmade shoes and amazing new plates to add to my collection. I also spent a lot of time watching master chef and repeating the cute little kid at the end that says "one potato two potato." So that was fun. I also went to the farmers market and bought too much stuff like I do every weekend. I always think I will eat more than I actually do. My eyes are way bigger than my stomach apparently. I hate wasting food, which is why we made this simple little recipe from Black Plum Preserves. Two ingredients, no pectin, and lots of deliciousness. We are probably going to post another recipe using this Black Plum Preserves. Yum.
Hope you all had a great weekend, and enjoy this Black Plum Preserves recipe!
More jam / butter recipes you might like: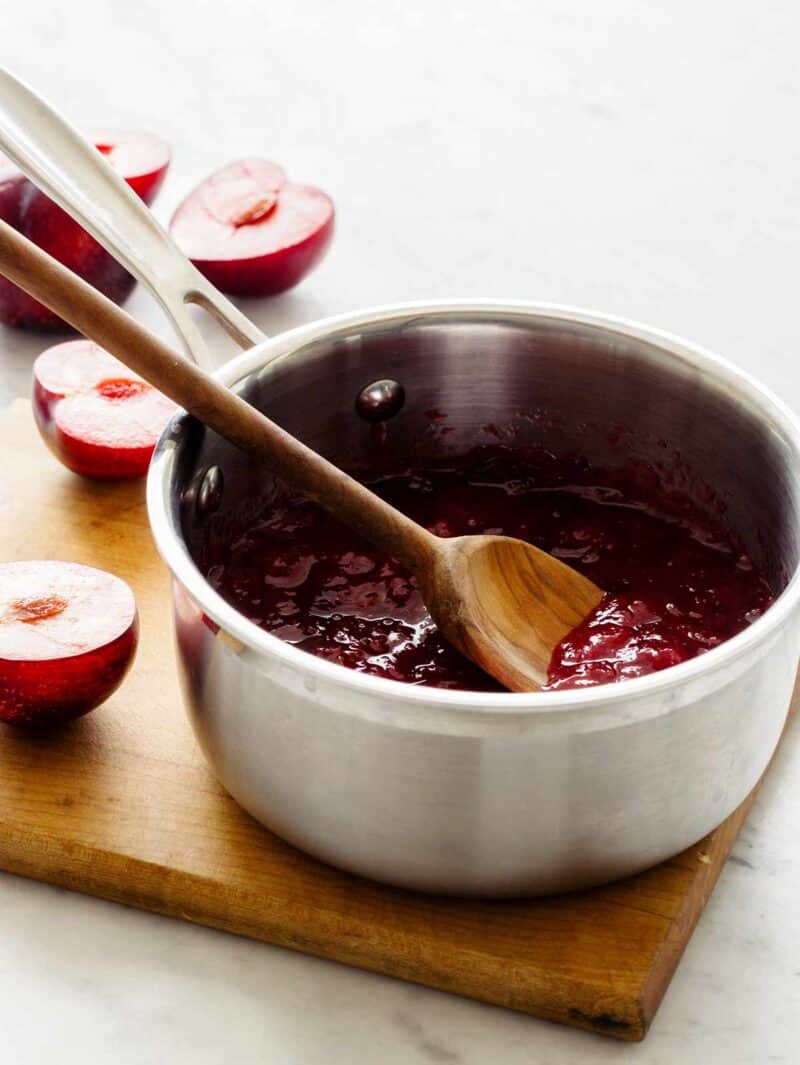 Hungry for more?
Subscribe to never miss a recipe.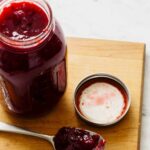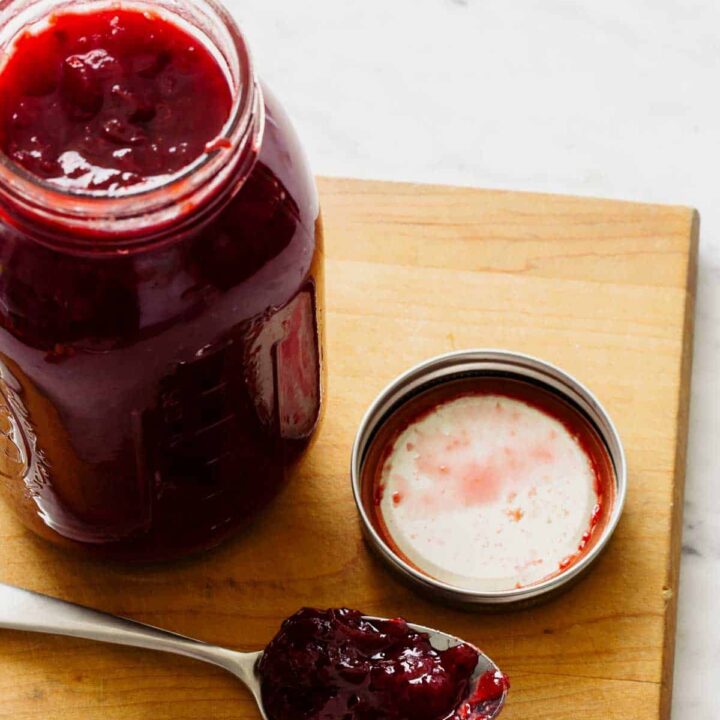 ---
Black Plum Preserves
INGREDIENTS
4

pounds

black plums, pitted and quartered

¾

cup

plus 1 tablespoon superfine sugar

granulated is fine
INSTRUCTIONS
Place plums into a large pot. Sprinkle sugar over plums and toss together.

Allow mixture to sit for about 1 hour, to allow the juices to release.

Place pot over medium-high heat and bring to a boil.

Lower heat to medium-low and allow mixture to simmer for 1 hour, stirring occasionally.

Remove from heat and allow to cool for 30 to 45 minutes.

Repeat steps 3 through 5 two more times.

Allow mixture to cool before pouring into sterilized jars and canning.
NOTES
*Makes about 1 quart
1 serving = 1 tablespoon
Calories:
22
kcal
Carbohydrates:
6
g
Protein:
1
g
Fat:
1
g
Saturated Fat:
1
g
Sodium:
1
mg
Potassium:
45
mg
Fiber:
1
g
Sugar:
5
g
Vitamin A:
98
IU
Vitamin C:
3
mg
Calcium:
2
mg
Iron:
1
mg