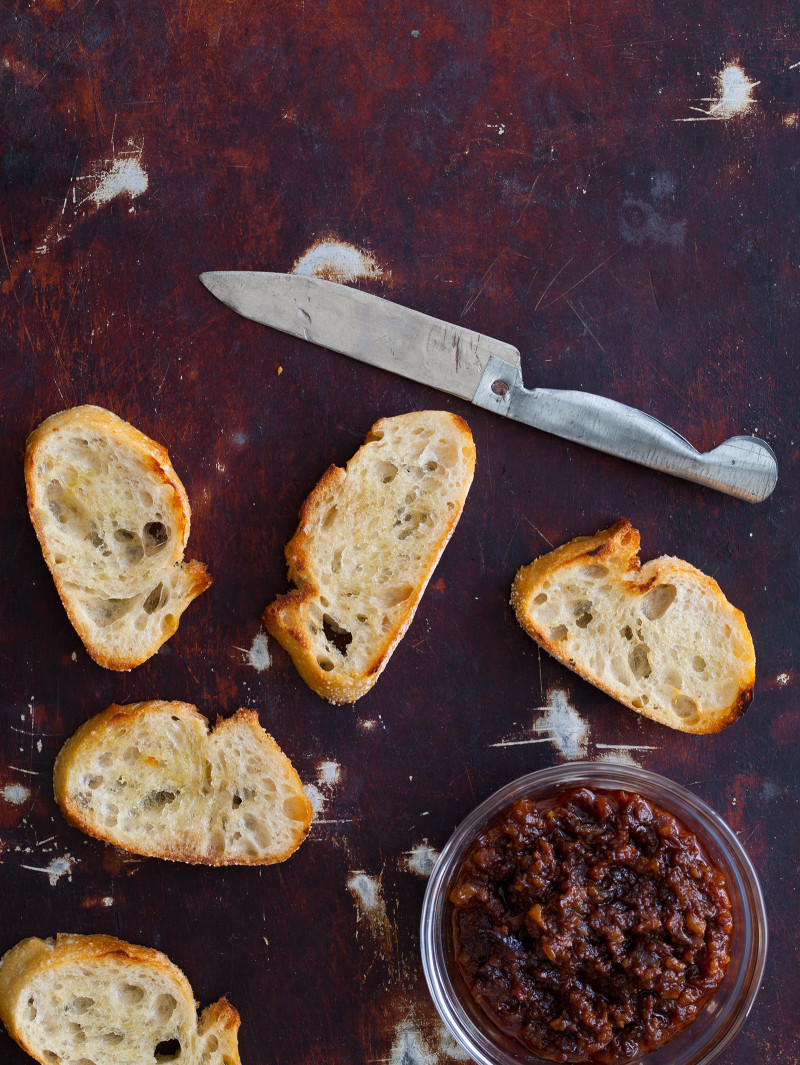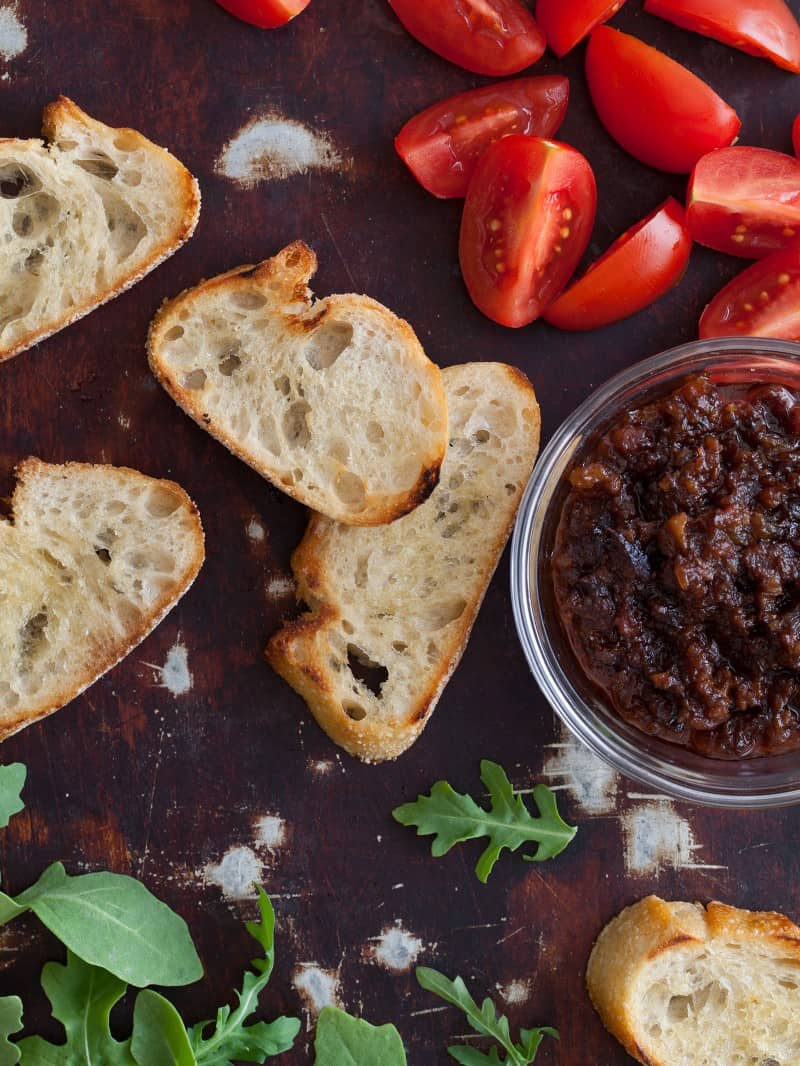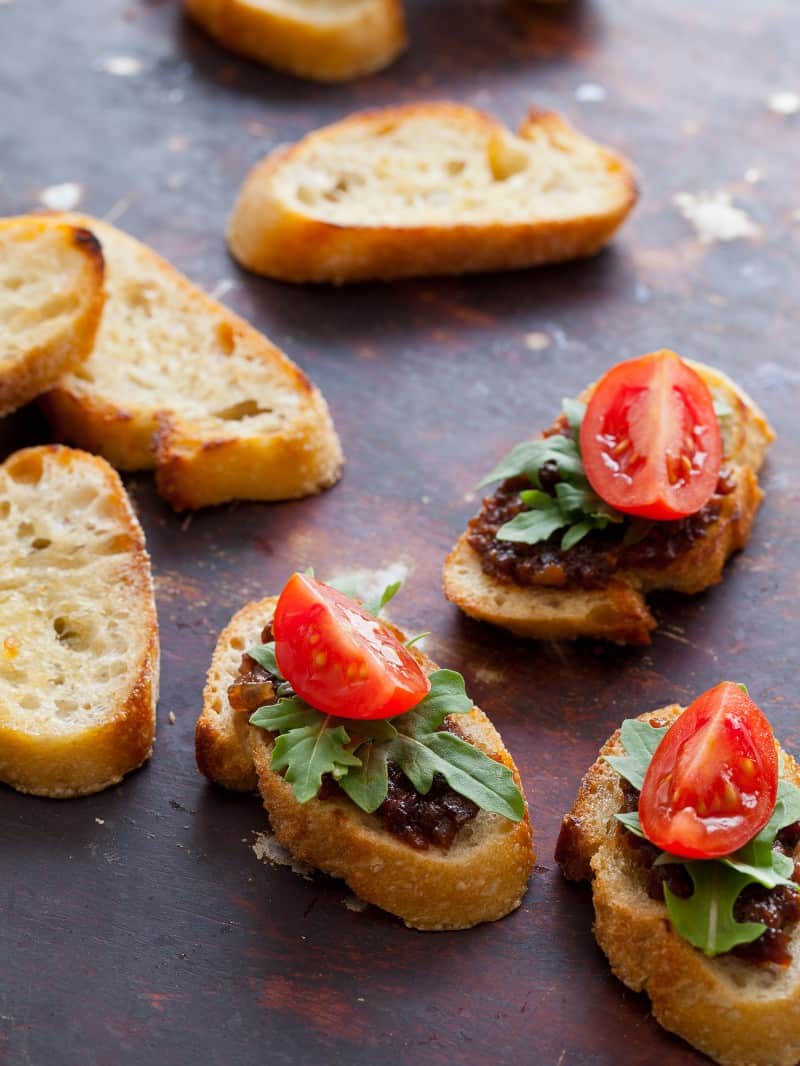 Boozy.Bacon.Jam. Yep, that's right….Boozy.Bacon.Jam. Don't those words together just get you all excited?! My first experience (or non-experience) with it was last fall when I was visiting my best friend in Seattle. I had heard of this food truck that sold this magical spread called *Bacon Jam* and I knew that while on my visit it was going to be totally necessary to hunt this truck down and buy boxes upon boxes of this stuff. I was curious, excited and intrigued and couldn't wait to get my hands on some. Sadly, when I got there we found out that the truck was indisposed for the weekend at multiple private events. Boo. Luckily there was a specialty market downtown that carried it, so we made our way to the market. When we got there we asked an employee to direct us to the bacon jam. We went to the refrigerator and started loading up…… until I noticed the expiration date on all of the jars. The jams had been expired for 3 months. Gross. Really gross. We told the store, they threw away their stock and we left super bummed. Now almost a year later, I still hadn't tried bacon jam and I finally decided to just make my own. You can serve this warm or chilled, both are really good! Plus, this recipe might look intimidating because of the number of ingredients, but it's really super simple! I promise. You can use it as sandwich spread, in quesadillas, stirred into soups, or my personal favorite……holding an open jar, in front on an open fridge, eating it by the spoonful (no judgments, please). Enjoy!
xx Jenny
Boozy Bacon Jam
Makes 2 cups
Ingredients:
1 lb applewood smoked bacon
1 tablespoon unsalted butter
1 large onion, thinly sliced
3 tablespoons light brown sugar
1 shallot, thinly sliced
2 garlic cloves, thinly sliced
2 teaspoons smoked paprika
1 teaspoon ancho chile powder
½ teaspoon ground mustard
½ teaspoon ground ginger
½ teaspoon ground cinnamon
¾ cup sweet bourbon or brandy
2/3 cup strong brewed coffee
2 tablespoons apple cider vinegar
2 tablespoons tarragon vinegar
3 tablespoons maple syrup
1 ½ tablespoons Sriracha
salt and pepper to taste
Directions:
1. Render bacon on medium-high for 6 to 8 minutes. Remove with slotted spoon and set aside.
2. Drain all but 1 tablespoon bacon fat from the pot, add butter and melt.
3. Add onion, brown sugar and a pinch of salt and cook for 10 to15 minutes.
4. Add shallot, garlic and spices and sauté for an additional 3 to 5 minutes. Season with pepper.
5. Return the bacon to the pot and stir until well combined.
6. Pour the bourbon/brandy into the bacon mixture and cook the liquid down for about 3 to 4 minutes.
7. Add the remaining ingredients, reduce the heat to medium-low and simmer for 1 ½ hours, stirring occasionally.
8. Remove the mixture from the heat and allow to cool for 15 to 20 minutes.
9. Skim off any fat/grease that has formed at the top and discard.
10. Pour the mixture into a food processor and process until desired consistency is achieved.
11. Serve warm or store in an airtight container, in the refrigerator, until ready to use.