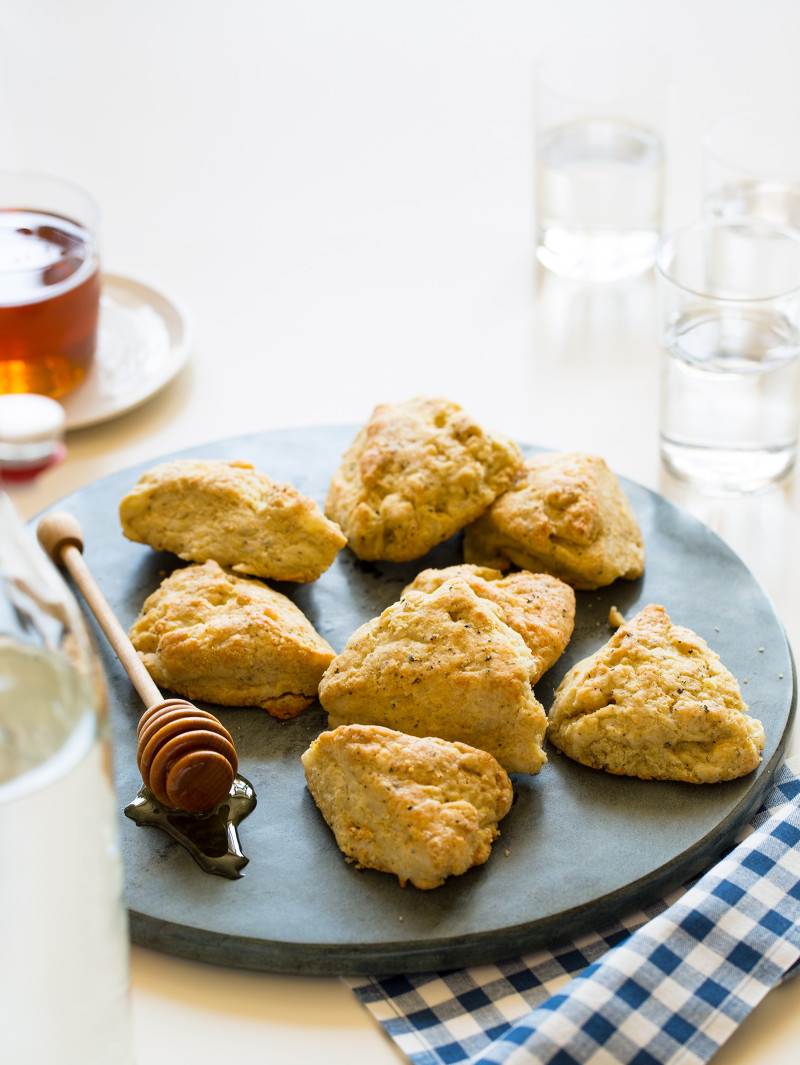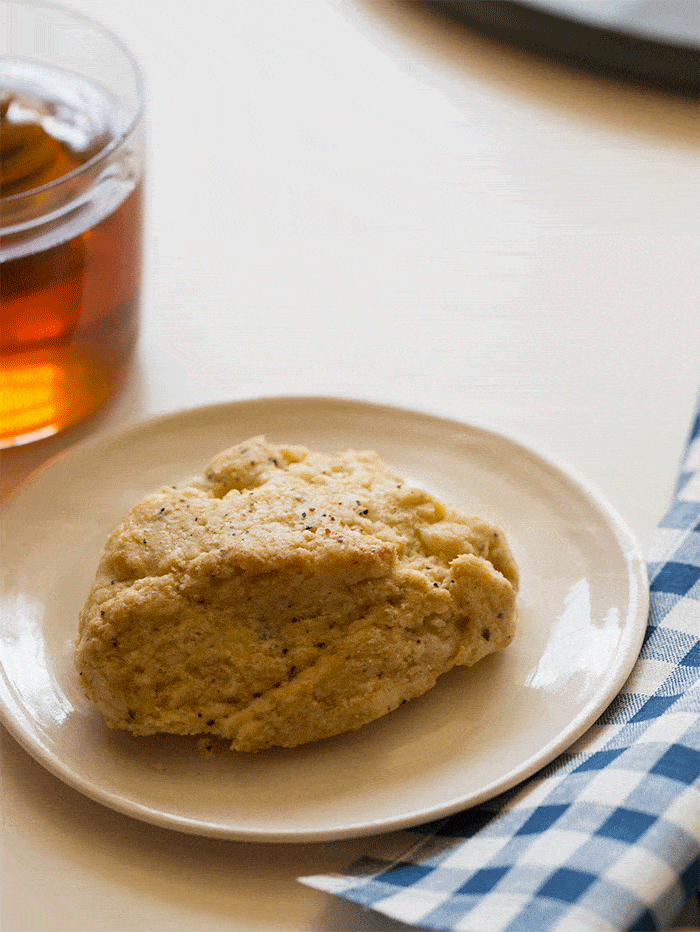 Sometimes you have a bad day. Sometimes you have lots of bad days in a row. Then you have a good day, and its exciting and fun. That is what has just happened to me. I was starting to feel like there was a bit of a dark cloud following me around (only there wasn't because its been 90 degrees L ) the last few weeks. I just have not been super excited about stuff. Then, BAM, the things I were overthinking and having anxiety about figured themselves out, and I got the air conditioner to stop making that funny and super annoying noise. ALSO! Jenny and I are both really excited about our book coming out next Tuesday. You can see some recipes and pictures here. YAY! WE ARE REALLY EXCITED OMG! Ok. Anyway, White Cheddar and Black Pepper Scones. Sometimes to get through the dark times, you need to shake things up and make savory scones. Sometimes you need to drink tea in the morning instead of coffee, sometimes you need to go workout until your butt is sore, and then eat 3 White Cheddar & Black Pepper Scones with butter. Sometimes you have to do it. Get to it!
♥ Teri

More scone recipes we love: 
Hungry for more?
Subscribe to never miss a recipe.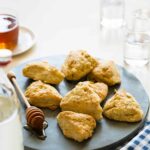 ---
White Cheddar & Black Pepper Scones
INGREDIENTS
2

cups

all purpose flour

2

tablespoons

granulated sugar

1 ½

teaspoons

baking powder

½

teaspoon

baking soda

1

teaspoon

salt

½

cup

cold butter, cut into small cubes

⅔

cup

sharp white cheddar

2 to 3

teaspoons

cracked black pepper

½

cup

buttermilk

¼

cup

heavy cream
INSTRUCTIONS
Preheat the oven to 375°F.

In a large bowl sift together the flour, sugar, baking powder, baking soda, and salt.

Cut cold cubes of butter into the flour mixture until the butter is completely incorporated and the mixture has obtained a fine, mealy texture.

Add the cheese and black pepper and mix together until well combined.

Fold in the buttermilk and mix together until just combined and the mixture has formed into a dough.

Form the dough into 2 discs and place in fridge for about 30 minutes.

Once chilled, flatten the disc to about ½ inch thick and cut each into 8 wedges.

Brush tops of each scone with a small amount of cream and bake for about 20 to 25 minutes or until the scones puff up and the tops just start to brown.

Serve warm with a side of honey.
Calories:
151
kcal
Carbohydrates:
14
g
Protein:
3
g
Fat:
9
g
Saturated Fat:
6
g
Cholesterol:
26
mg
Sodium:
309
mg
Potassium:
38
mg
Fiber:
1
g
Sugar:
2
g
Vitamin A:
291
IU
Calcium:
72
mg
Iron:
1
mg