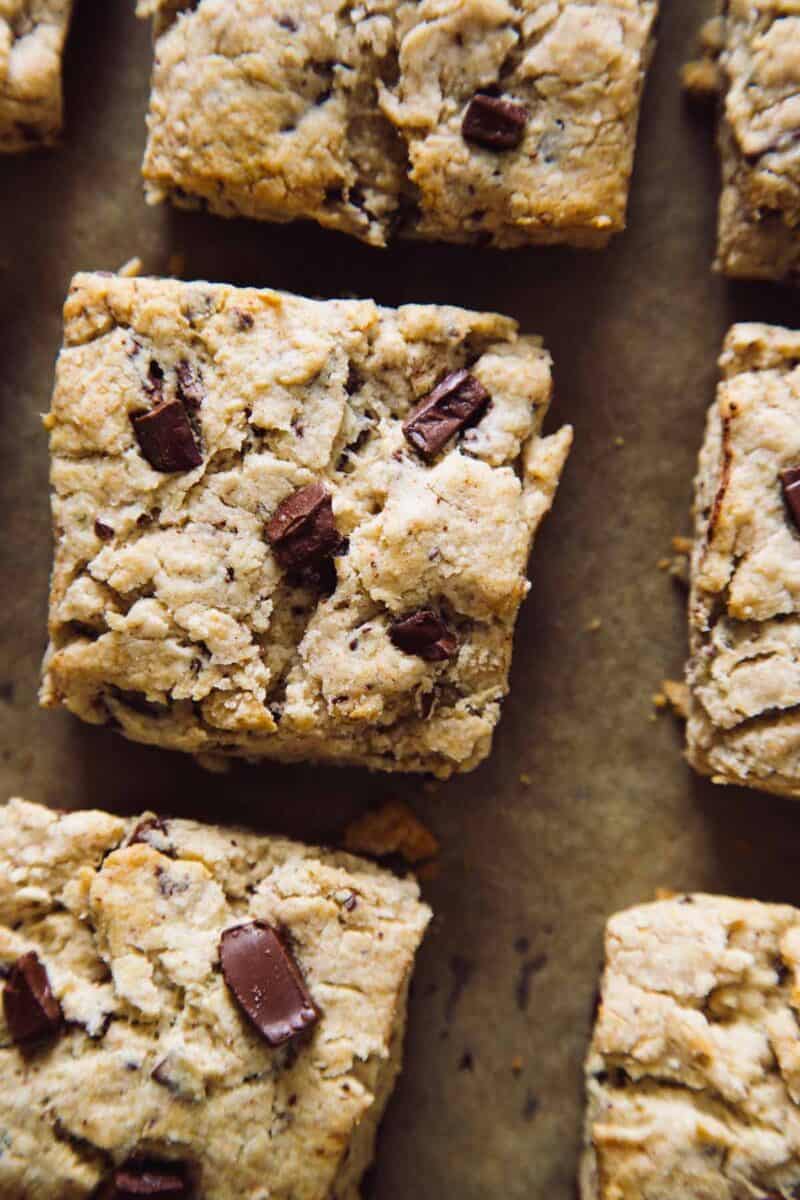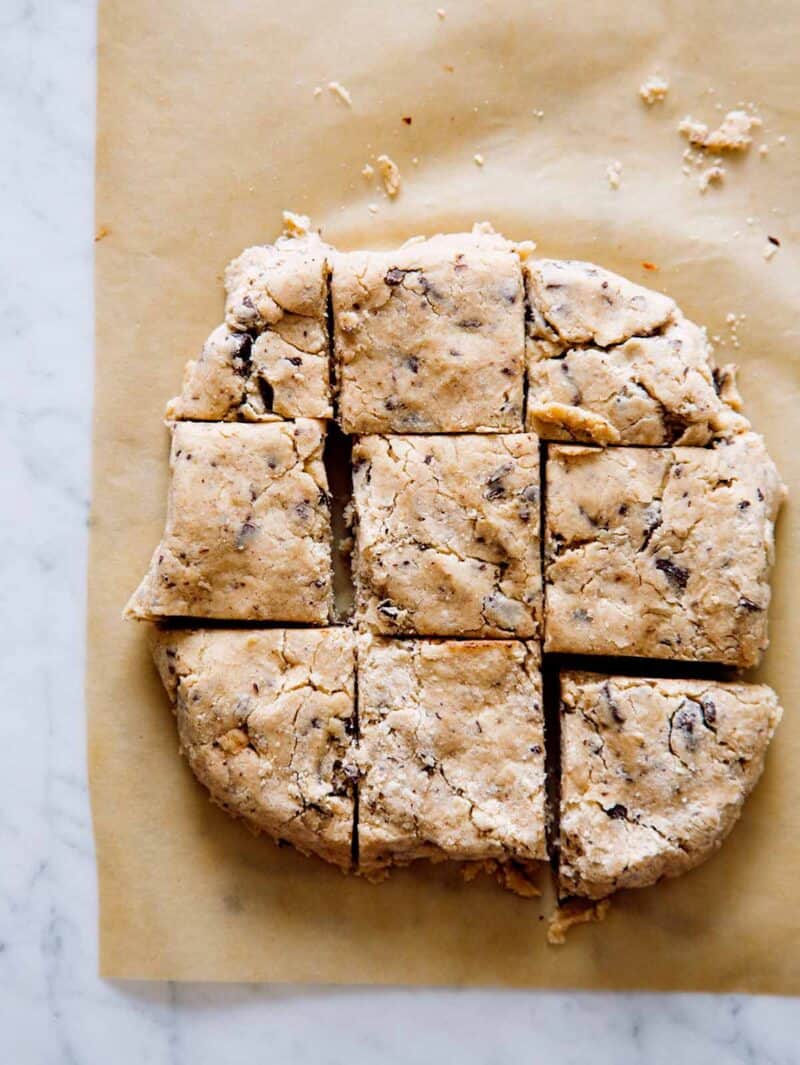 It's been just a little bit slow around here lately. We are working on some new big projects that we will be able to share with you in what seems like forever. I just wanted to remind you that we have totally not forgotten about you! I've been spending a lot of time at home working and watching tv in the background. Most recently I've been watching the Twilight series. Totally embarrassing I know, I really have a thing for saga series. Harry Potter and Star Wars are my usual go to, so I decided to watch Twilight to mix things up. It's so bad, it's good. Sometimes when the bad acting mixed with horrible writing happens all at once on the screen I totally get embarrassed and turn red, even though I am by myself. The reason I do like Twilight is because it is so bad it's good. Much like these Chocolate Chunk and Cinnamon Scones. They are so bad it's good in a different way. So bad, as in we made scones be yet another vehicle for the consumption of chocolate. Good, because you're eating chocolate. So let's be so bad it's good together and eat these Chocolate Chunk and Cinnamon Scones and watch Twilight.
♥ Teri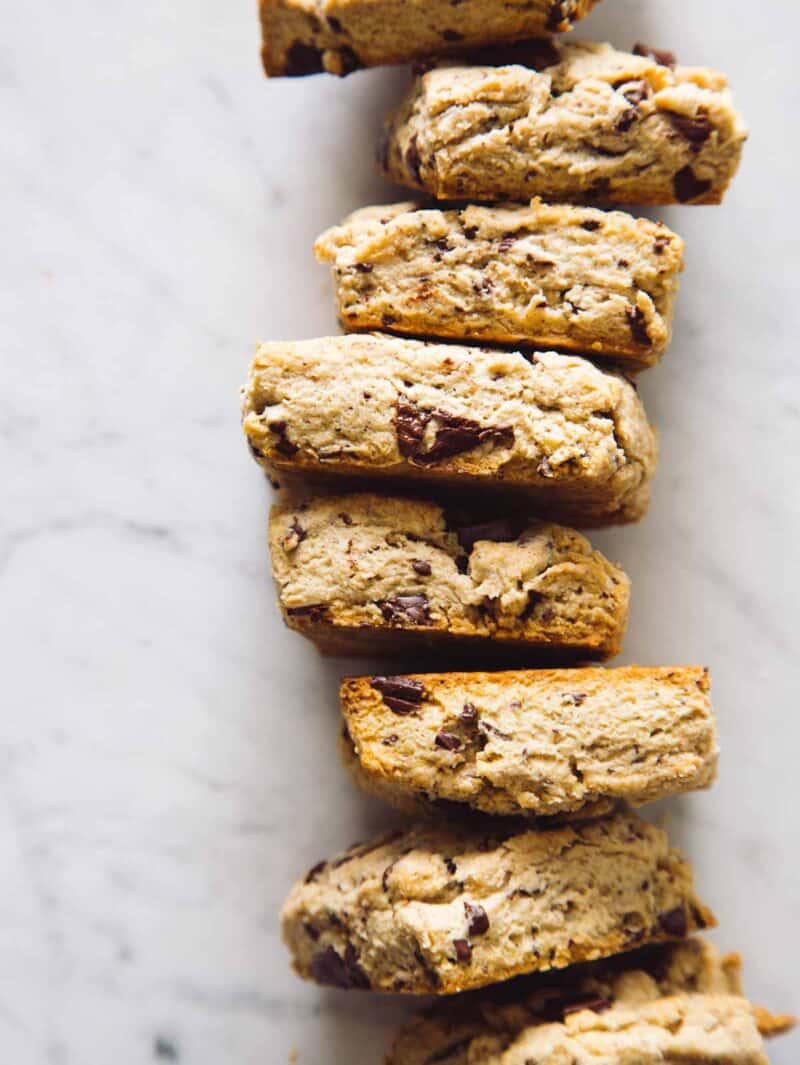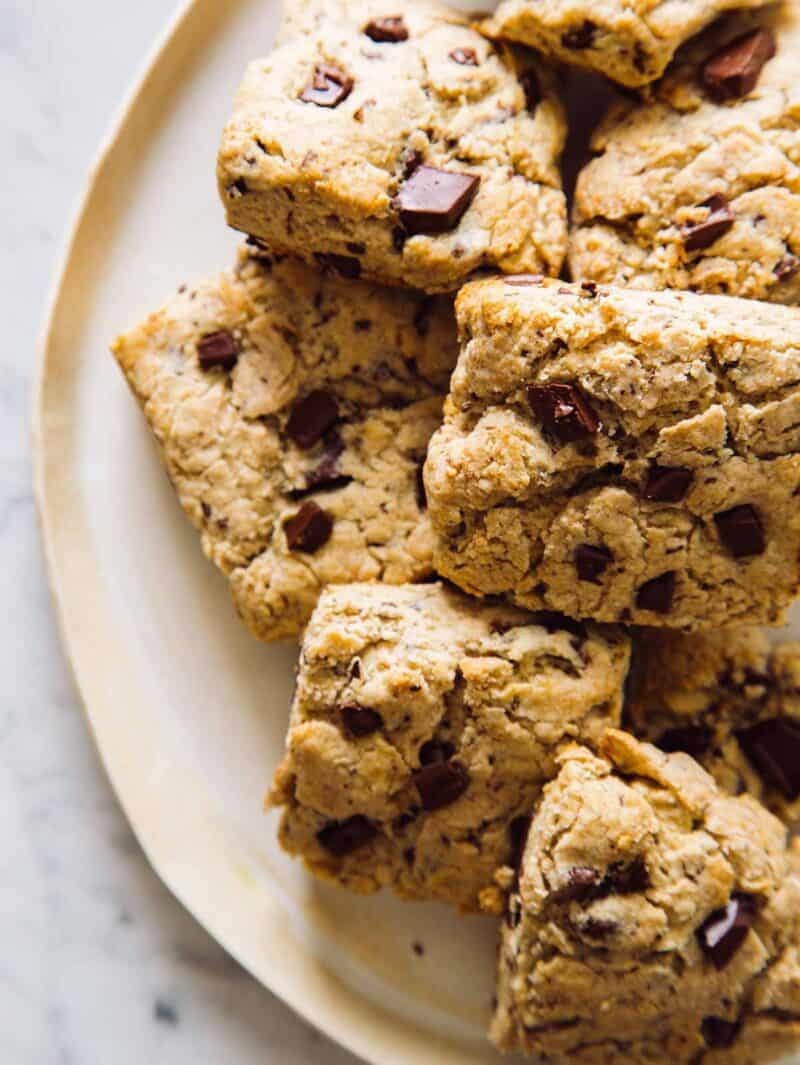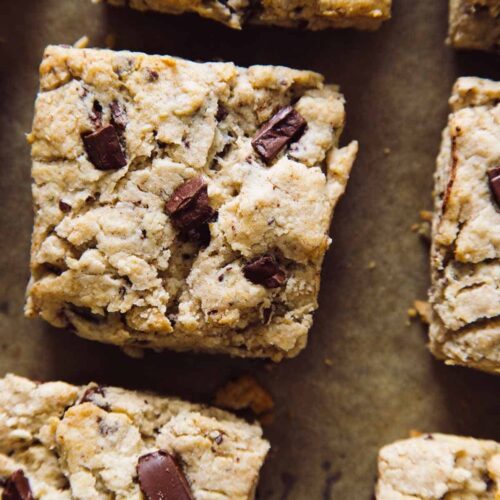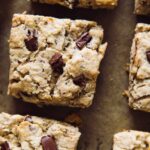 ---
Chocolate Chunk and Cinnamon Scones
INGREDIENTS
1 ¼

cups

whole wheat flour

¾

cup

all purpose flour

⅓

cup

granulated sugar

1 ½

teaspoon

baking powder

1

teaspoon

cinnamon

½

teaspoon

baking soda

½

teaspoon

salt

½

cup

cold butter, cut into small cubes

¾

cup

dark chocolate chunks

½ to ⅔

cup

buttermilk

¼

cup

heavy cream
INSTRUCTIONS
In a large bowl, sift together the flour, sugar, baking powder, cinnamon, baking soda, and salt.

Cut the cold cubes of butter into the flour mixture until the butter is completely incorporated and the mixture has obtained a fine, mealy texture.

Add the chocolate chunks and gently mix together.

Fold in the buttermilk and mix together until just combined and the mixture has formed into dough.

Form the dough into an 8"x 8" square about ¾ inch thick and cut into 9 pieces. Transfer scones onto a parchment lined baking sheet.

Brush the tops of each scone with a small amount of cream and bake for about 15 to 20 minutes or until the scones puff up and the tops just start to brown.
Calories:
333
kcal
Carbohydrates:
35
g
Protein:
5
g
Fat:
20
g
Saturated Fat:
12
g
Cholesterol:
38
mg
Sodium:
371
mg
Potassium:
199
mg
Fiber:
4
g
Sugar:
12
g
Vitamin A:
440
IU
Calcium:
82
mg
Iron:
3
mg