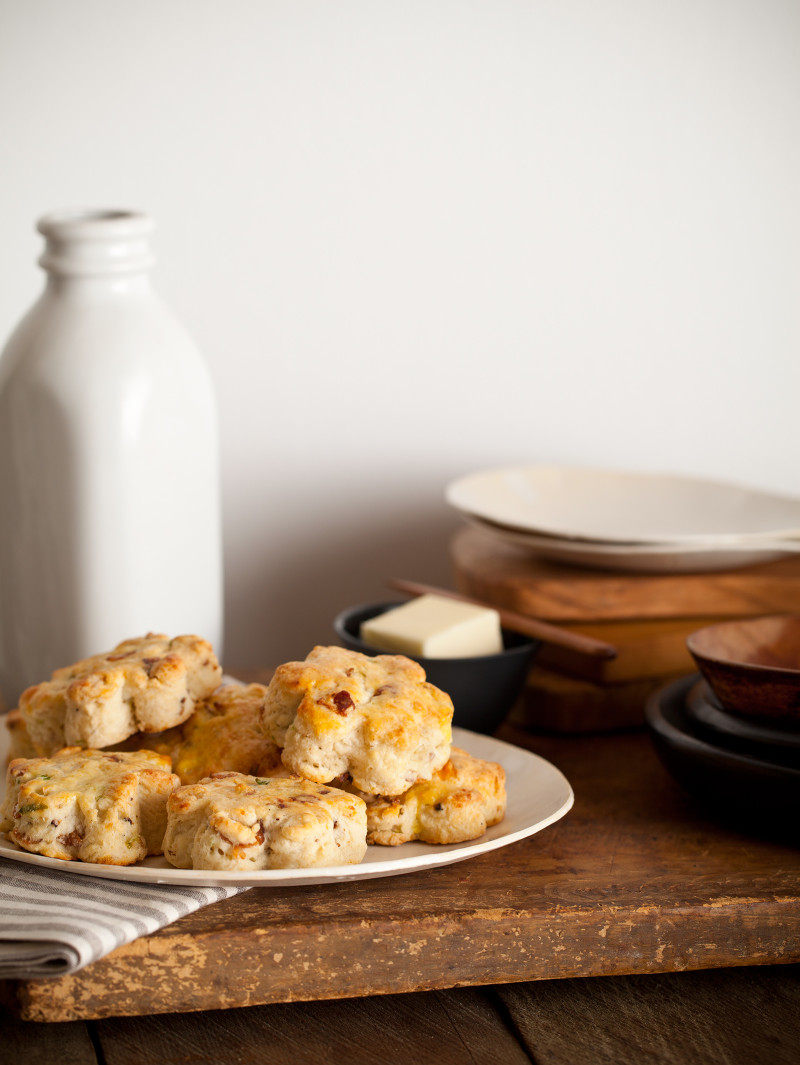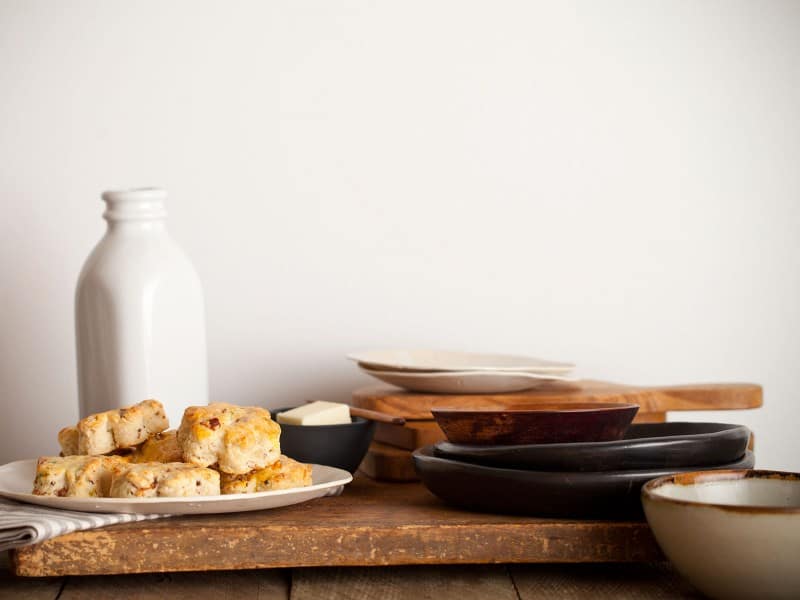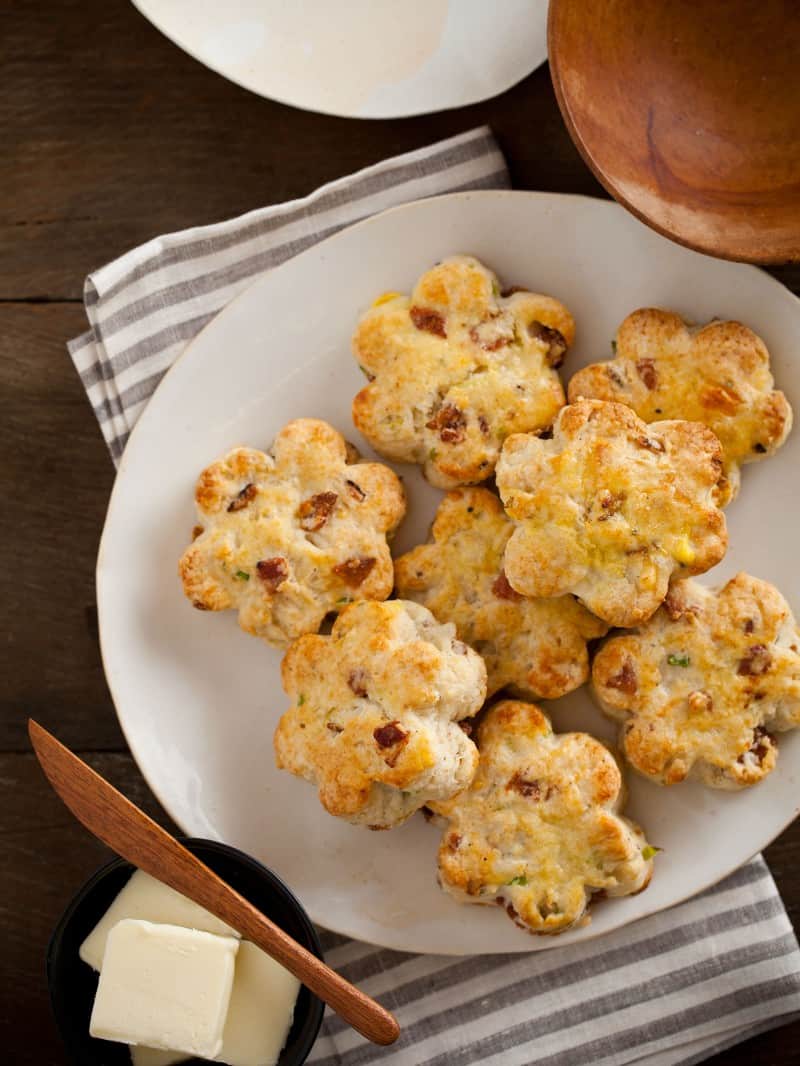 Can I tell you guys a little secret? I have a weird obsession with scones. I mean, I like eating them, but I LOVE making them! There is so much you can do with a scone. You can make them savory or sweet, enjoy them with a hot coffee or tea, slather them with homemade curd or jam or a delicious herb butter and so on and so on.They're also SO easy to make, it's seriously about 10-15 minutes of prep and about 25 minutes of baking. Easy-Peesy. I developed this particular scone recipe a few months ago because I needed to make a small something to bring to a brunch I was attending the next day.I took my basic sweet scone recipe, scaled down the sugar and and added a few of my favorite savory ingredients that I ALWAYS have on hand; bacon (duh), Gruyere (my favorite hard cheese) and green onions (it's kind of a Korean thing). All I can say is that 20 minutes after I arrived to the brunch my scones were gone and 4 people were asking me for a recipe. I just don't see how one can go wrong with salty, buttery, cheesy goodness?! I will definitely be making this for many more brunches to come and then some :)
xx, Jenny
Bacon, Gruyere & Green Onion Scones
Makes 12  3 inch rounds
Ingredients:
2 cup all purpose flour
2 tablespoons granulated sugar
1 ½ teaspoons baking powder
½ teaspoon baking soda
1 teaspoon salt
½ cup cold butter, cut into small cubes
4 strips bacon, cooked and crumbled
2/3 cup gruyere cheese, grated
2 green onions, thinly sliced
1 teaspoon cracked black pepper
½ cup buttermilk
¼ cup heavy cream
Directions:
1. Preheat the oven to 375°F.
2. In a large bowl sift together the flour, sugar, baking powder, baking soda, and salt.
3. Cut cold cubes of butter into the flour mixture until the butter is completely incorporated and the mixture has obtained a fine, mealy texture.
4. Add the bacon, cheese, green onions, and black pepper and mix together until well combined.
5. Fold in the buttermilk and mix together until just combined and the mixture has formed into a dough.
6. Form the dough into a disc and place in fridge for about 30 minutes.
7. Once chilled, flatten the disc to about ½ inch thick and cut the disc into circles using a 3 inch circle cutter (or a fluted cutter) and place the scones onto a parchment lined baking sheet.
8. Brush tops of each scone with a small amount of cream and bake for about 20 to 25 minutes or until the scones puff up and the tops just start to brown.
9. Serve warm with a side of honey butter.