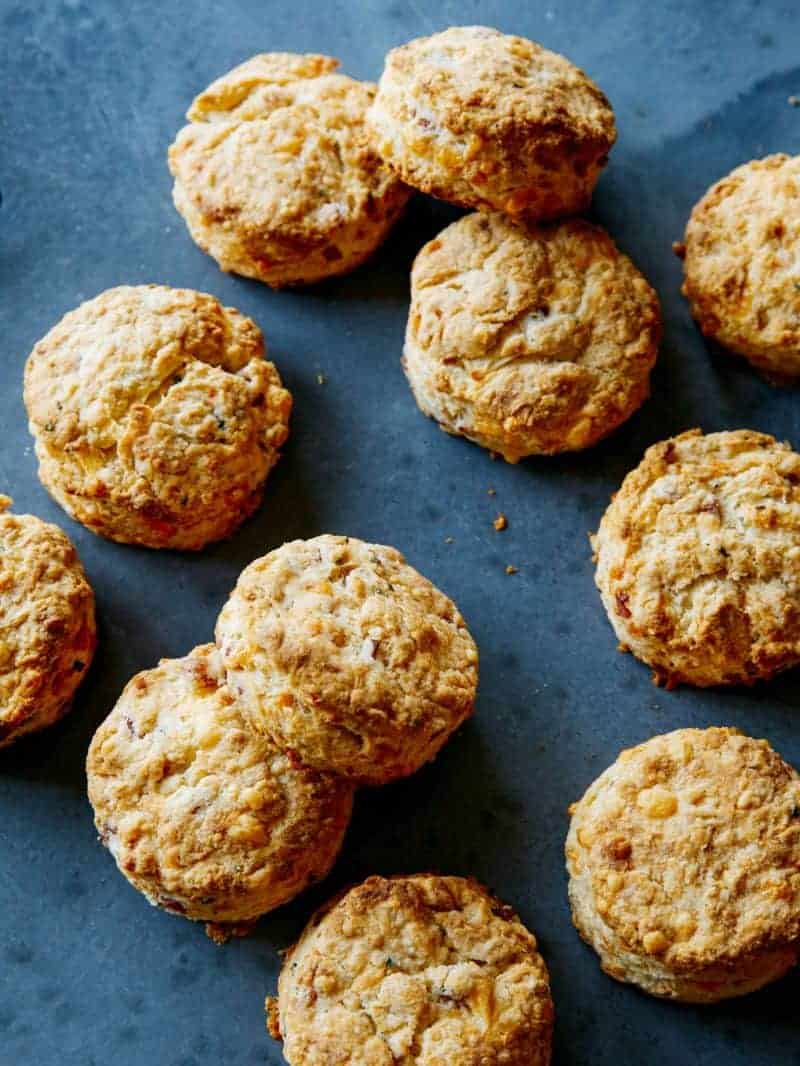 Buttermilk biscuits will always be a guilty pleasure of mine. I love everything about them, especially how flaky and buttery they are. Our version today are these Ham and Cheese Buttermilk Biscuits, that are also studded with bits of chives. I love eating them as a snack on their own, with some soft, creamy butter and honey or just dipping them in a savory chowder. These are all butter biscuits which means they're extra flaky. The extra bits in them just make them that much better and even more snack-able. I also love biscuits because they freeze really well, which is great if you have a small household, so you don't need to feel pressured to bake the entire batch at once. Enjoy! xx, Jenny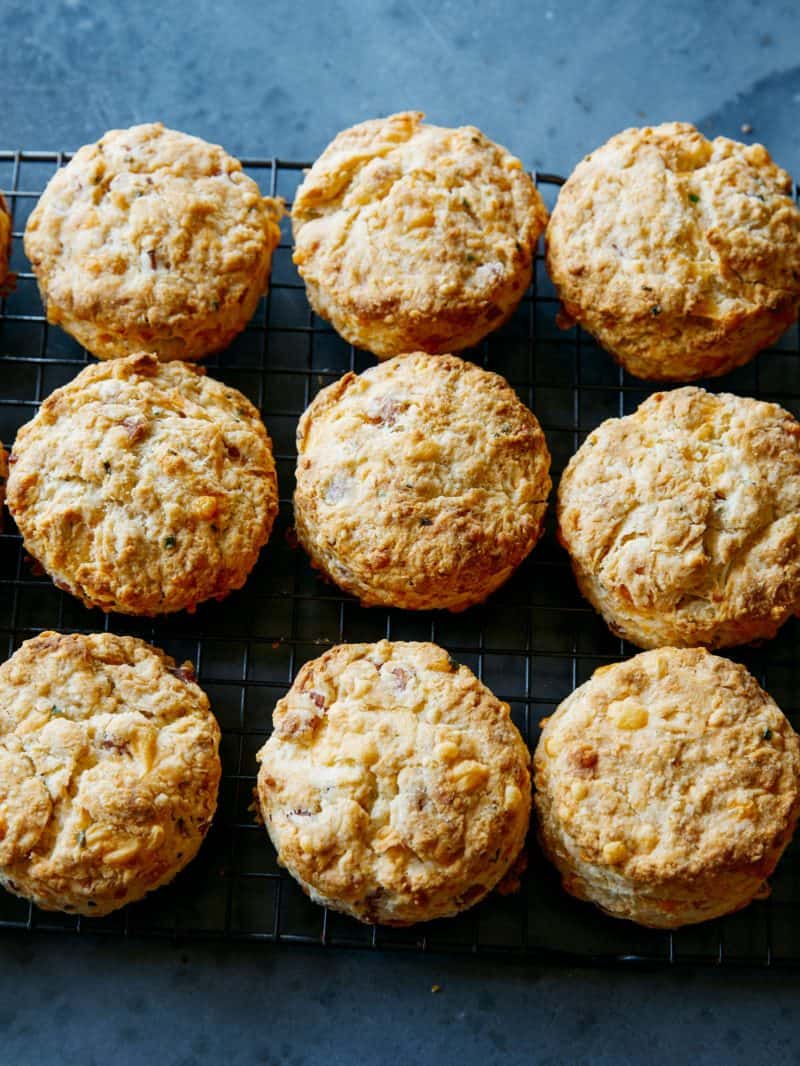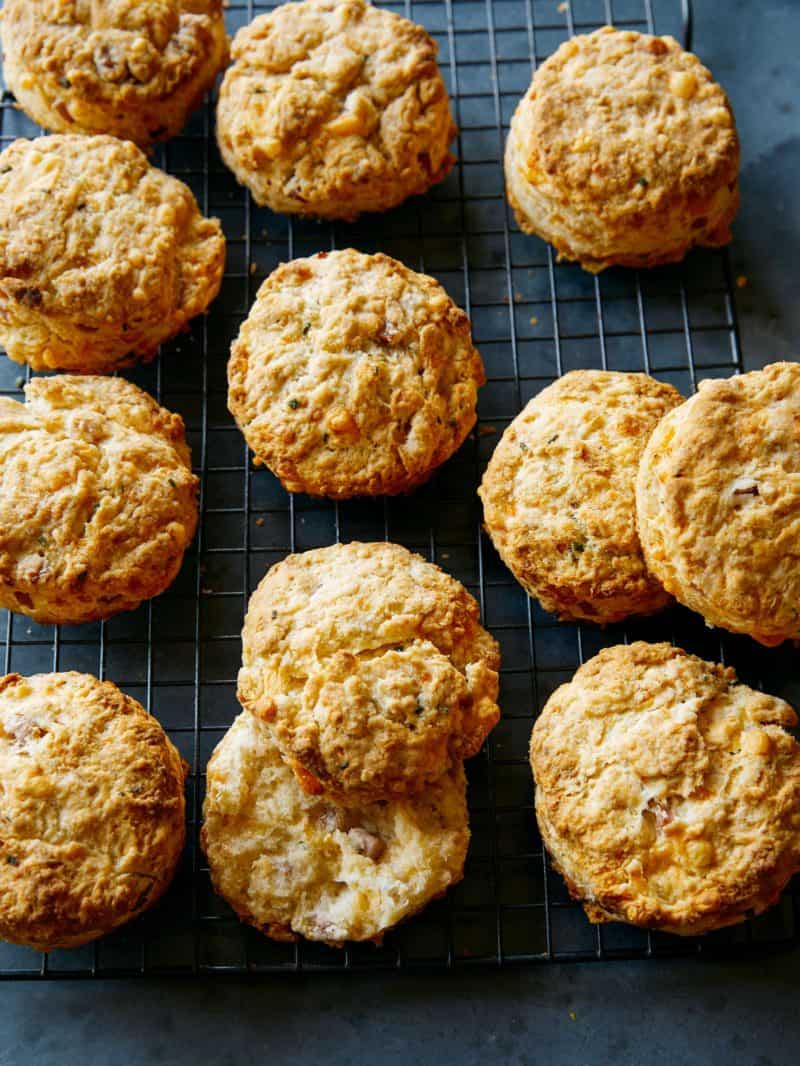 Ham and Cheese Buttermilk Biscuits

Makes 10

Ingredients:
4 cups all-purpose flour
4 teaspoons baking powder
1 1/2 teaspoons kosher salt
1 teaspoon baking soda
1 cup cold unsalted butter, coarsely grated
1 cup shredded cheddar cheese
3/4 cup diced ham
2 tablespoons thinly sliced chives
1 1/4 cups buttermilk

1/4 cup unsalted butter, melted and slightly cooled

Directions:
1. Preheat oven to 450˚F.
2. Pour flour, baking powder, salt, and baking soda in a mixing bowl and whisk together.
3. Add butter and evenly mix into dry ingredients, with your fingers, until mixture is crumbly.
4. Fold in cheese, ham and herbs until evenly distributed. Add buttermilk and stir until dough just comes together.
5. Turn dough onto a clean, lightly floured surface and roll out until 1 inch thick, using a rolling pin.
6. Using a 4 inch circle cutter, cut out 10 biscuits, making sure to cut straight up and down without twisting.
7. Transfer each biscuit to a parchment lined baking sheet spaced 1inch apart and freeze for 10 minutes.
8. Remove from freezer and brush tops with melted butter. Bake biscuits for 12 to 15 minutes or until golden brown . Remove biscuits from oven and cool until warm. Serve.