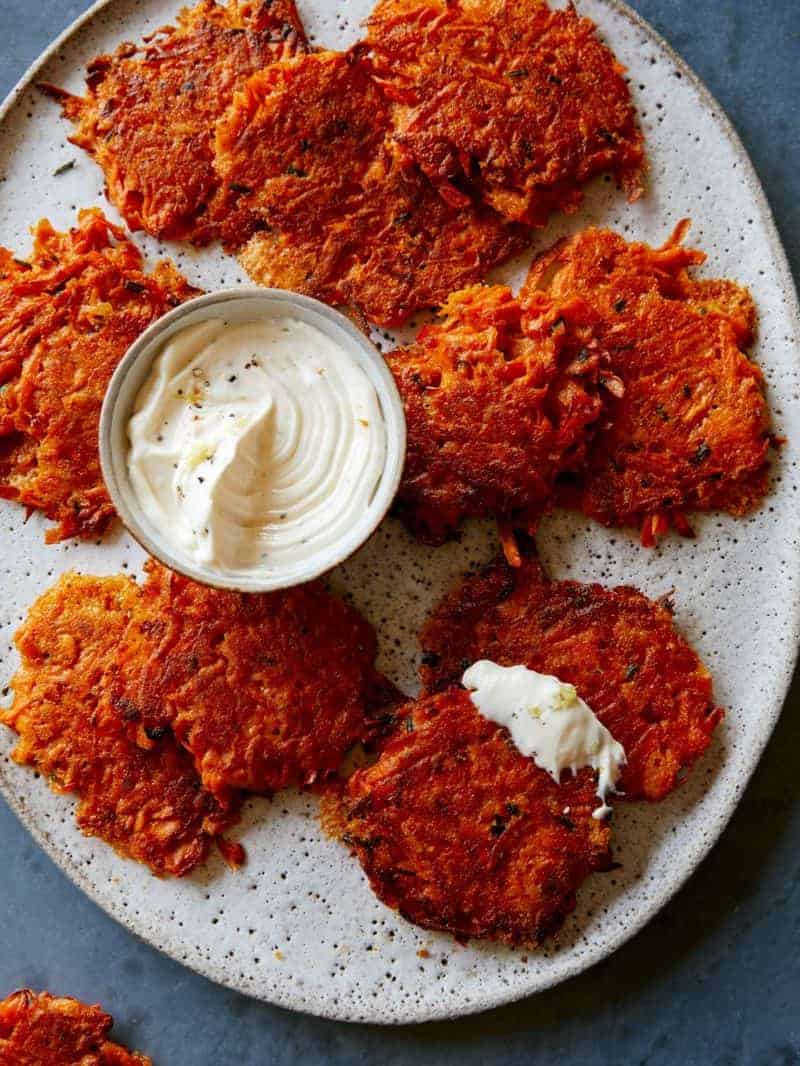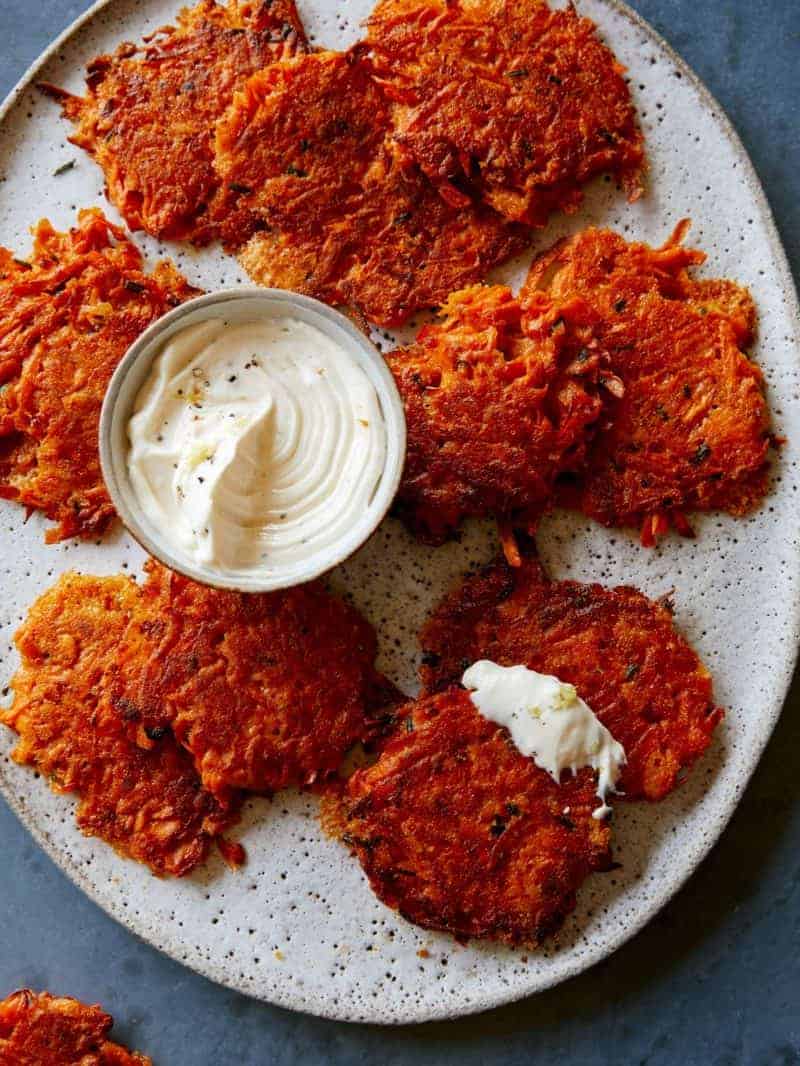 I know I've been talking about freeze-ahead meals a lot lately, but I'm not kidding about stocking my freezer up with all the things before this baby arrives. I'm freezing everything from soups, to breakfast sandwiches, to snacks, and even sides. Today we have simple and delicious Cheesy Sweet Potato Fritters for you all (and my freezer, lol). These guys seriously easy to make, only require a handful of basic ingredients and not only taste great, but they really do freeze very well! They keep for MONTHS in the freezer and are the perfect side dish to a variety of meals. You can even serve them up next to a little salad and still have a really great meal. They crisp back up really nicely, so there's no need to worry about eating soggy fritters once you pull them from the freezer. Enjoy! xx, Jenny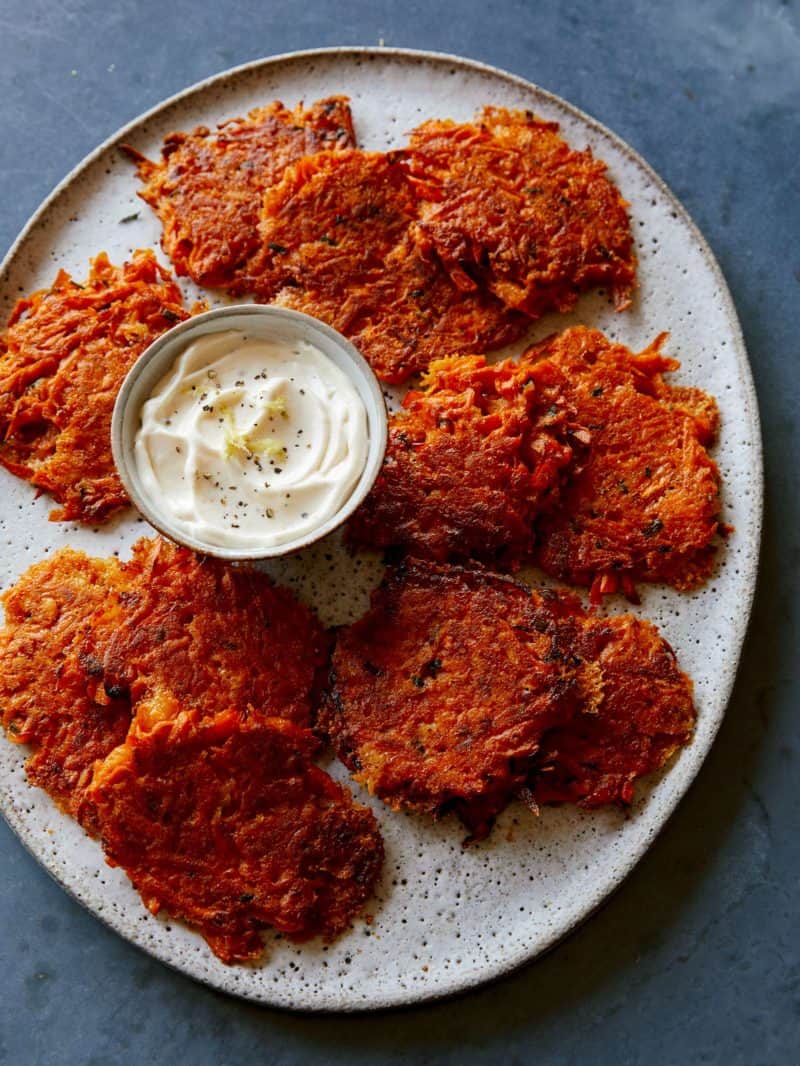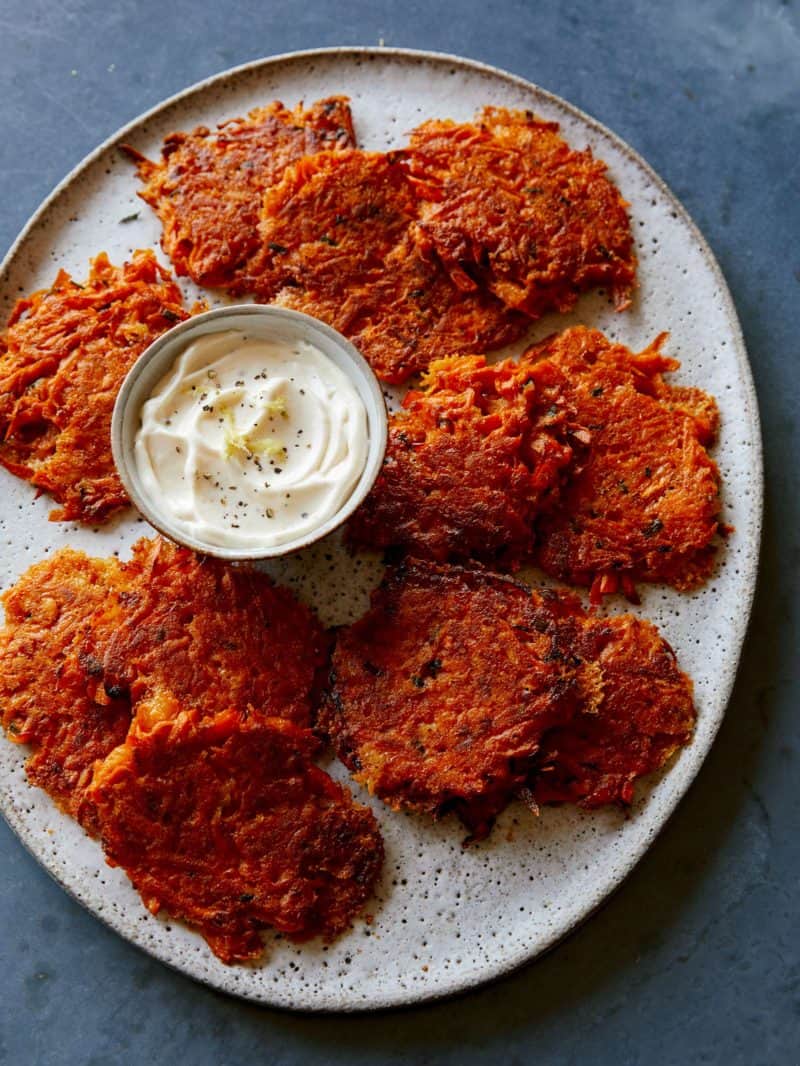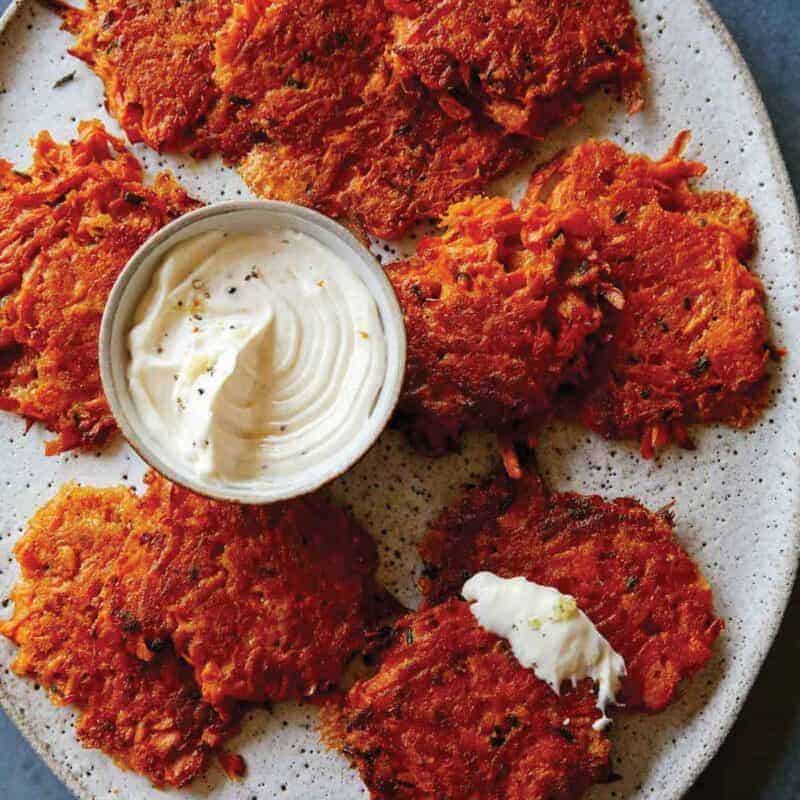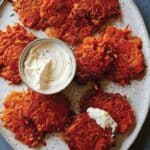 ---
Cheesy Sweet Potato Fritters
INGREDIENTS
2

large

sweet potatoes, peeled and shredded

1

garlic clove, minced

1

tablespoon

thinly sliced chives, plus more for garnish

½

cup

fontina cheese, grated

1

egg white, lightly beaten

½

cup

rice flour

can substitute all-purpose flour

1

teaspoon

baking powder

1 ½

teaspoons

salt

½

teaspoons

black pepper

3

tablespoons

vegetable oil

extra salt and pepper to taste

sour cream for dipping
INSTRUCTIONS
Place sweet potato, garlic, chives, and fontina into a mixing bowl and toss together.

Add egg white, flour, baking powder, salt, and pepper. Mix together until well combined. Allow mixture to sit for 5 to 10 minutes.

Pour oil into a heavy bottom skillet and place over medium-high heat.

Place 2 tablespoon mounds into the skillet, about an inch apart, and gently press to flatten.

Pan fry for 4 to 6 minutes. Flip and fry for an additional 2 to 3 minutes.

Drain on paper towel and lightly season with salt and pepper.

Repeat until all fritters have been made. Serve immediately with sour cream.
NOTES
*Makes 16 to 20 Fritters
*To Freeze: Place cooked fritters onto a parchment lined baking sheet in a single layer, making sure none are touching one another and place in the freezer until fritters are completely frozen. Transfer fritters to a resealable gallon bag and store in the freezer for up to 3 months.
To reheat: Preheat oven to 400˚F. Line fritters onto a lightly greased baking sheet, 1 inch apart, and bake for about 12 minutes. Flip each fritter and continue to bake for an additional 12 minutes until cooked through and crispy. Slightly cool and serve.