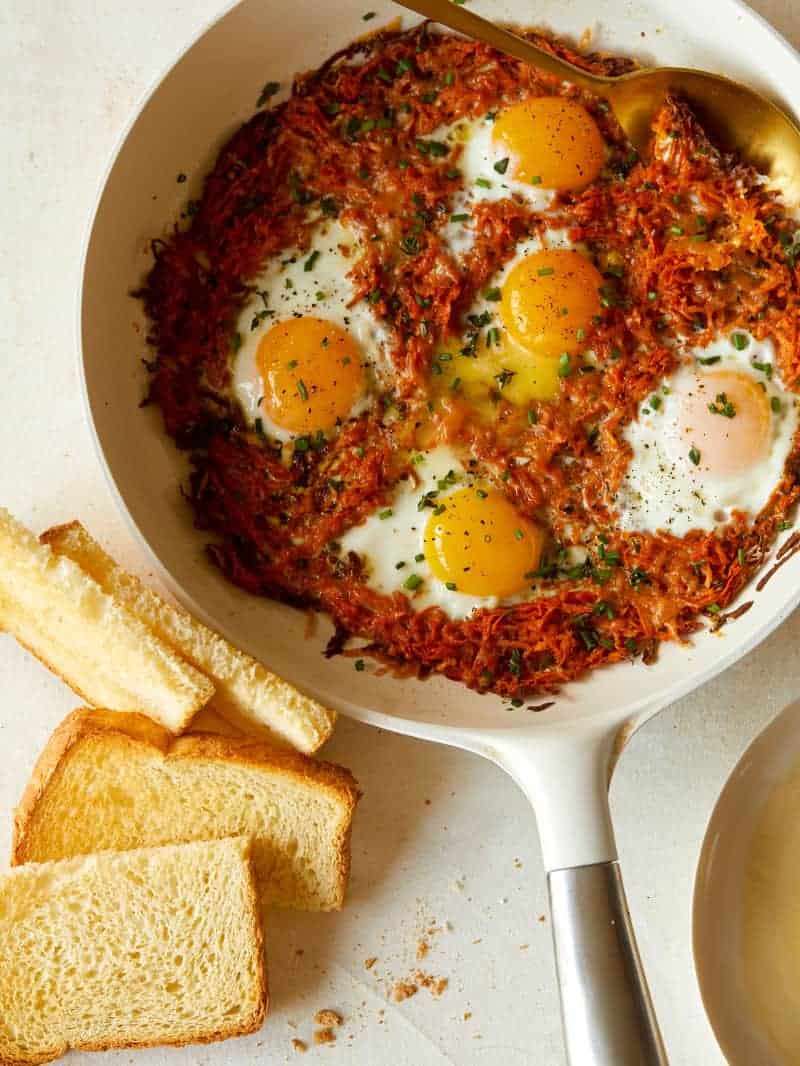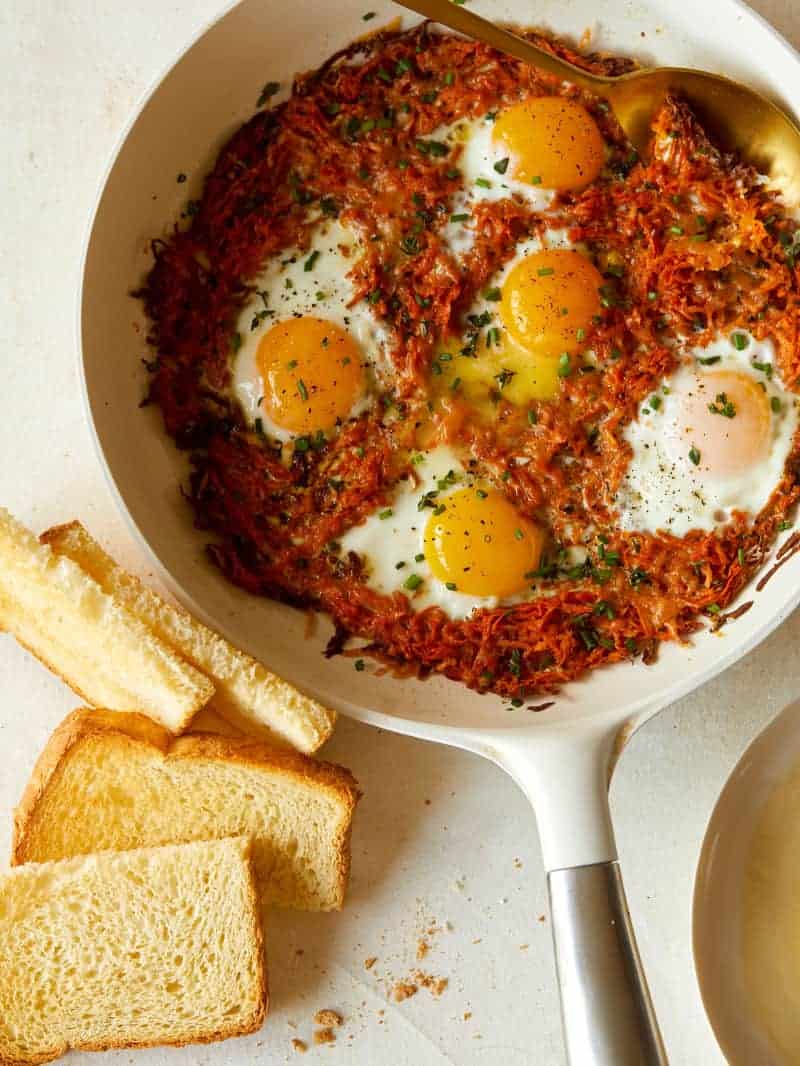 This is the perfect weekend breakfast recipe – nothing that is too much a pain in the butt to do which is always preferable. So this dish meets all the requirements – potato stuff – in this case sweet potato, but if you're dying for regular potato then make this recipe – and then we have yolky eggs and toast. Boom. AND all in one pan which is like the best! Easy clean up is always a plus! Bookmark this one!
♥ Teri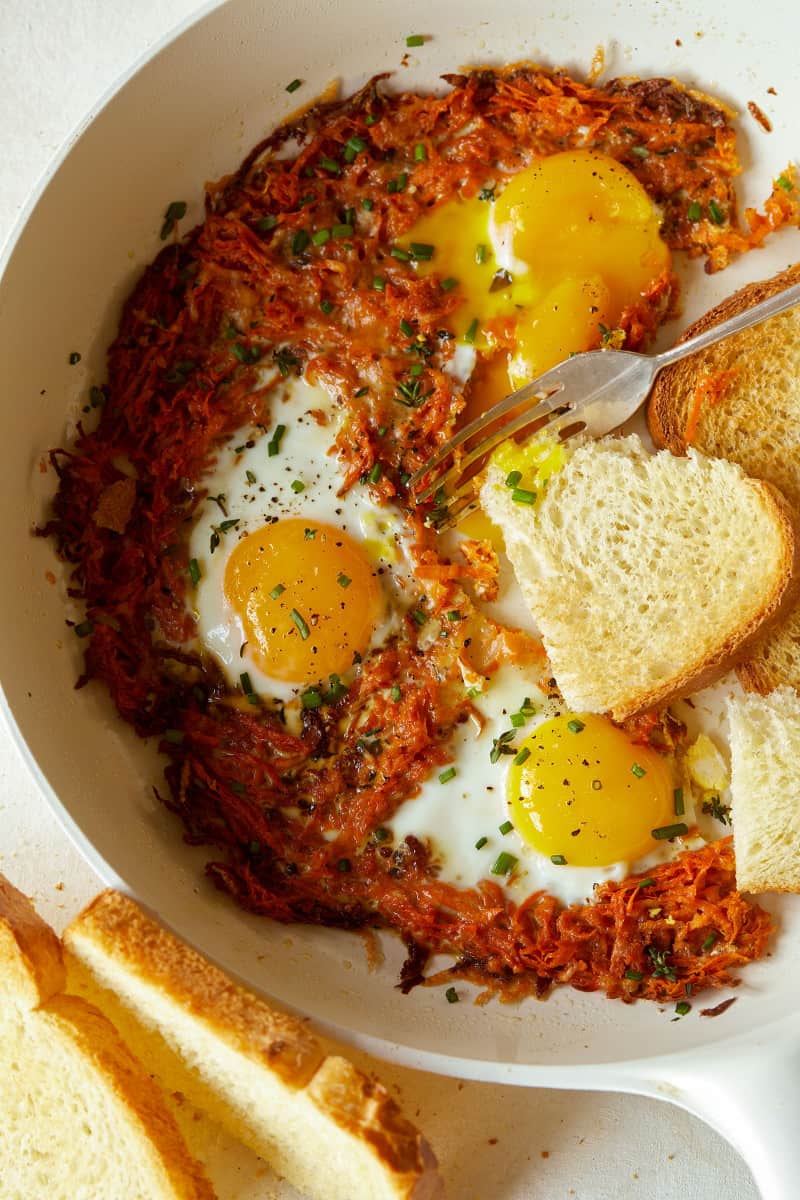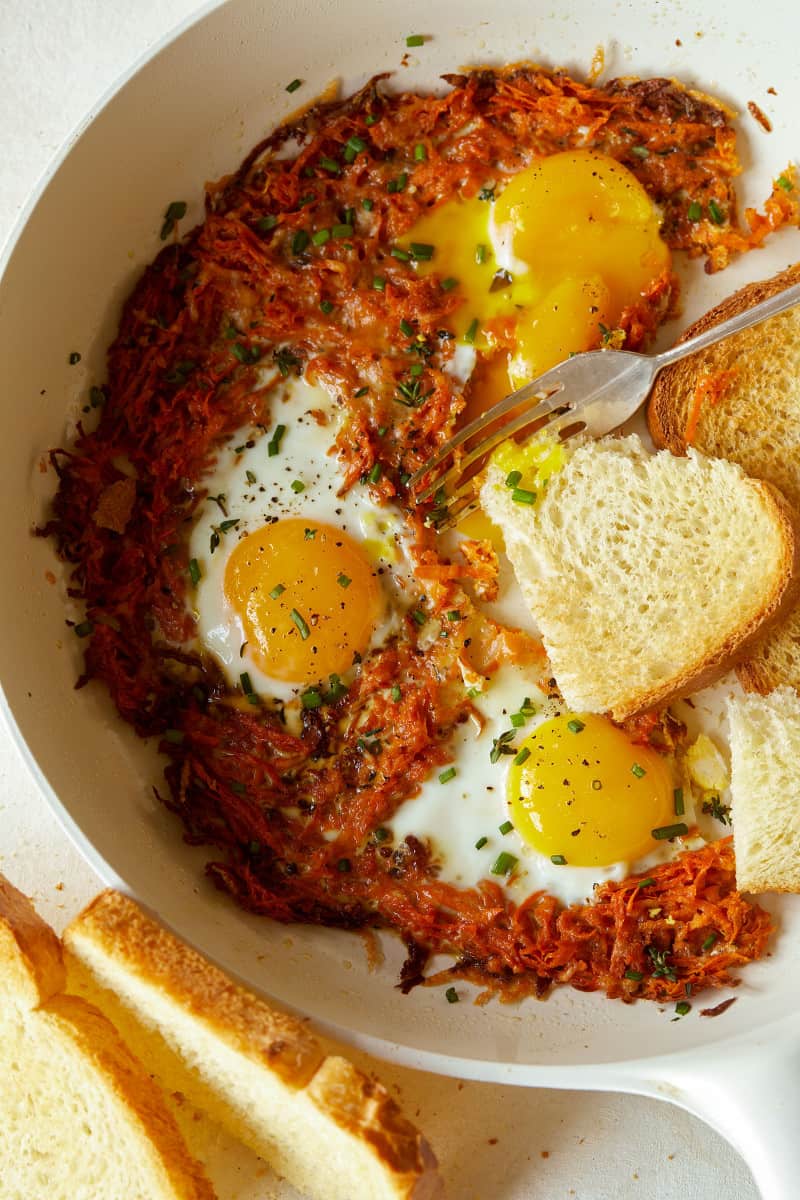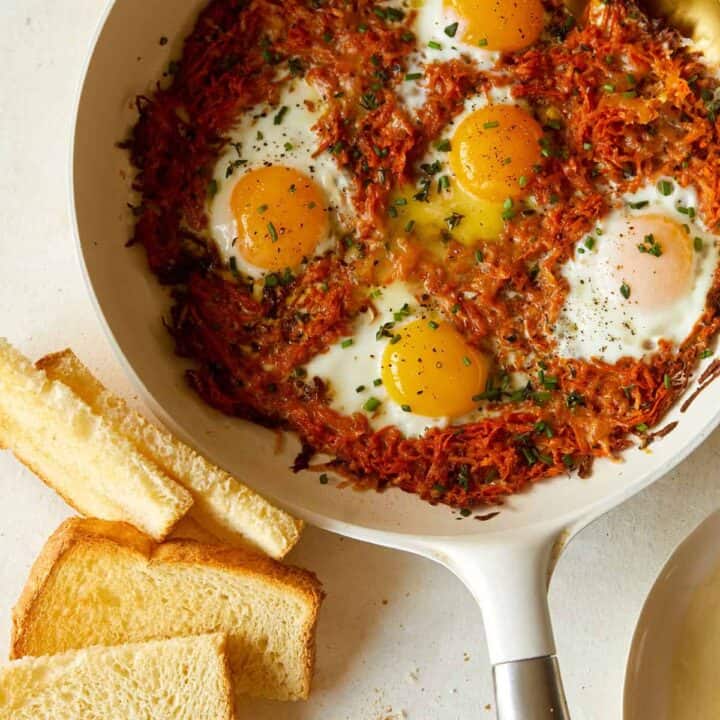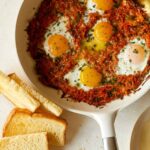 ---
Cheesy Skillet Sweet Potato Hash Browns and Eggs
INGREDIENTS
4 ½

tablespoons

unsalted butter, divided

2

tablespoons

extra virgin olive oil

2

garlic cloves minced

3

heaping cups

peeled and shredded sweet potatoes (about 2 large)

1

tablespoon

minced thyme, plus more for garnish

1

teaspoon

thinly sliced chives, plus more for garnish

3

large eggs

½

cup

shredded white cheddar

salt and pepper to taste
INSTRUCTIONS
Preheat oven to 375˚F, for 10 minutes.

Add 2 tablespoons butter and oil to a 10" cast iron skillet and place on the stove over medium-high heat.

Swirl melting butter over the entire surface and add shredded potatoes and garlic and sauté mixture for 3 to 4 minutes. Season with salt and pepper.

Add thyme and chives and continue to sauté for an additional 2 minutes.

Spread mixture into an even layer and create 3 pockets within the potatoes. Season with salt and pepper.

Dot 1 ½ tablespoons butter over the surface and transfer skillet back into the oven for 15-18 minutes.

Remove skillet from the oven and dot each pocket within the potatoes with 1 teaspoon butter. Add a cracked egg into each pocket, top the potatoes with shredded cheese and return the skillet to the oven for 8 to 10 minutes or until the egg whites are set, with the yolks still creamy and the top of the potatoes are golden brown.

Season with salt and pepper and finish with a sprinkle of extra thyme and chives. Serve.