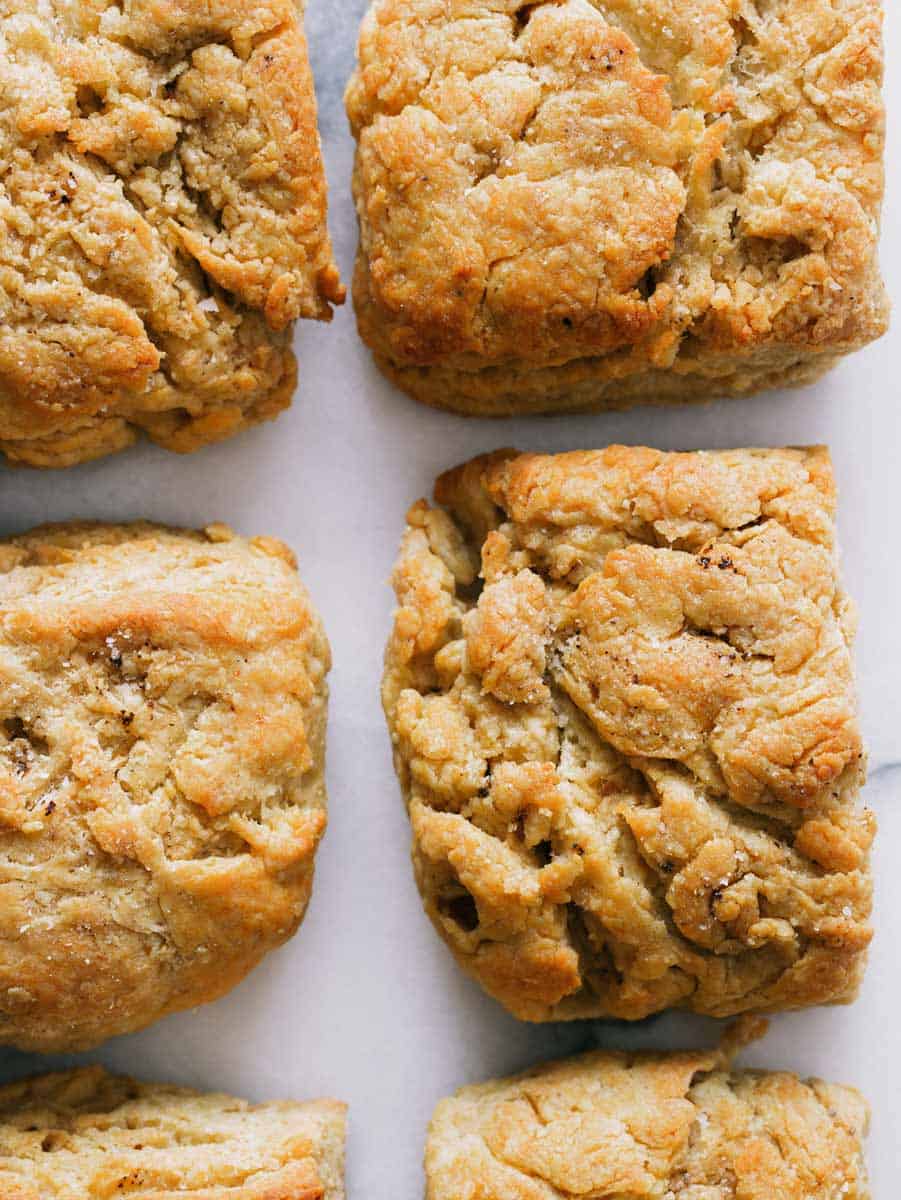 We have a fun twist on biscuits today with our Browned Butter Biscuits recipe. The browned butter gives an amazing depth of flavor that you just can't get any other way. Just a couple extra steps is all it takes to get that brown butter flavor in your biscuits.
♥ Teri
What is Browned Butter?
Browned butter is simply butter that has been melted until the milk solids have browned and toasted. When browning butter, make sure to simmer over medium-low heat so it doesn't burn as that can happen if you don't keep your eye on it. The result is a really pleasant toasted, nutty flavor.
Tips for making Browned Butter Biscuits
– make sure to keep an eye on your butter when you are browning it. You don't want it to get too dark, just a nice caramel brown color.
– When you are cutting in the butter with the biscuits it's important that your butter has completely re-solidified. Just make sure it's in the refrigerator for long enough to get completely cool and hardens.
– When you are cutting in the butter with the flour it is ok for little beads of butter to be present. That actually produces steam when the biscuits are being baked and helps make the biscuit flaky and fluffy.
– Don't over knead your dough or you will get dense and hard biscuits!
Can Browned Butter Biscuits be frozen?
Yes, our browned butter biscuits recipe can be frozen. We recommend you place the uncooked biscuit onto a baking sheet not touching each other. Place them in the freezer until completely frozen then transfer to an airtight bag and store in your freezer for up to three months. Then bake when you are ready!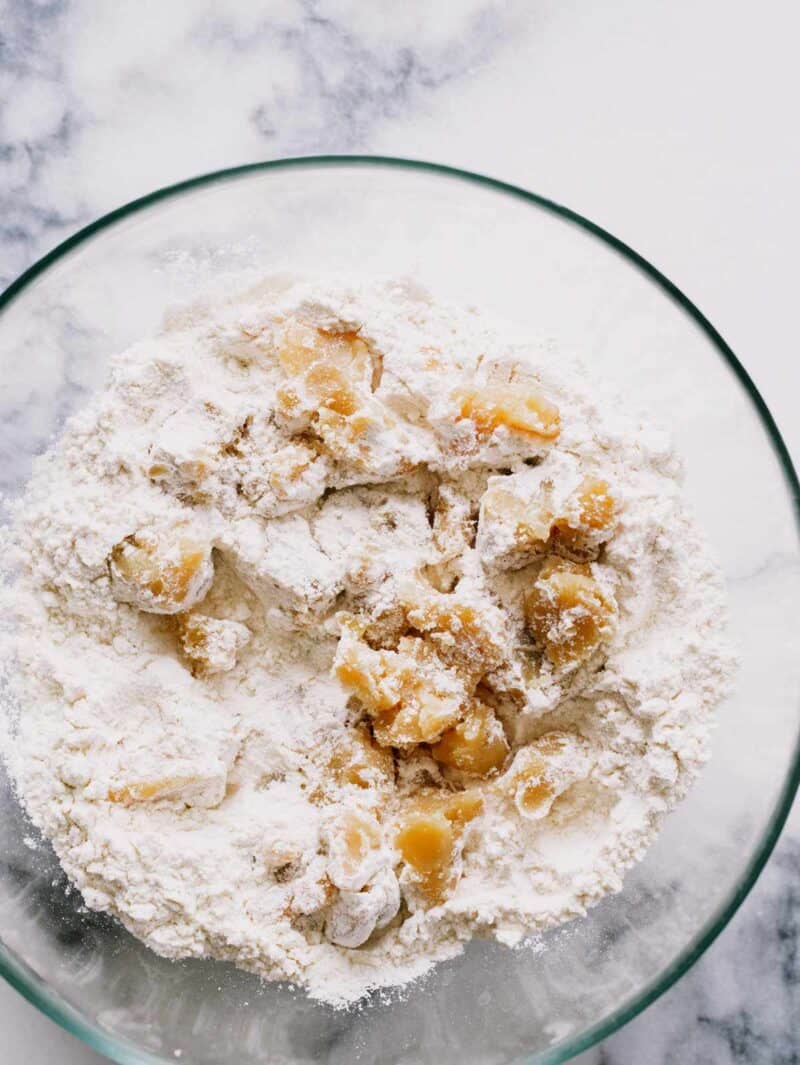 More delicious biscuit recipes you might like: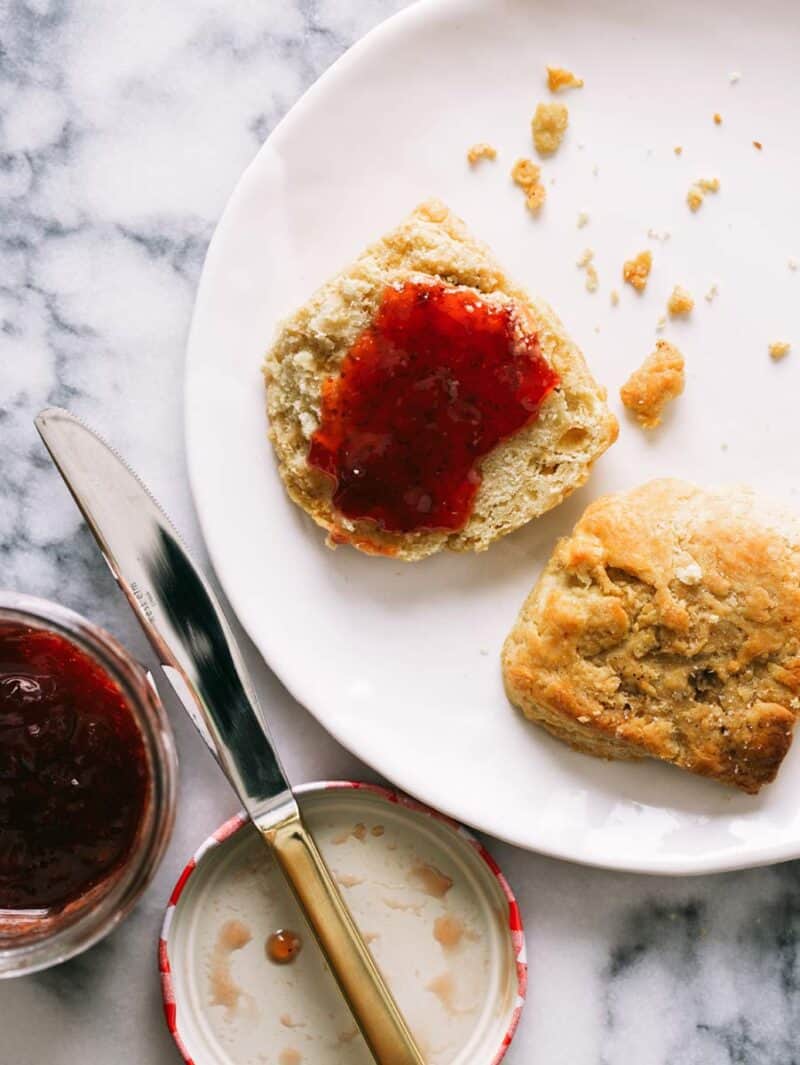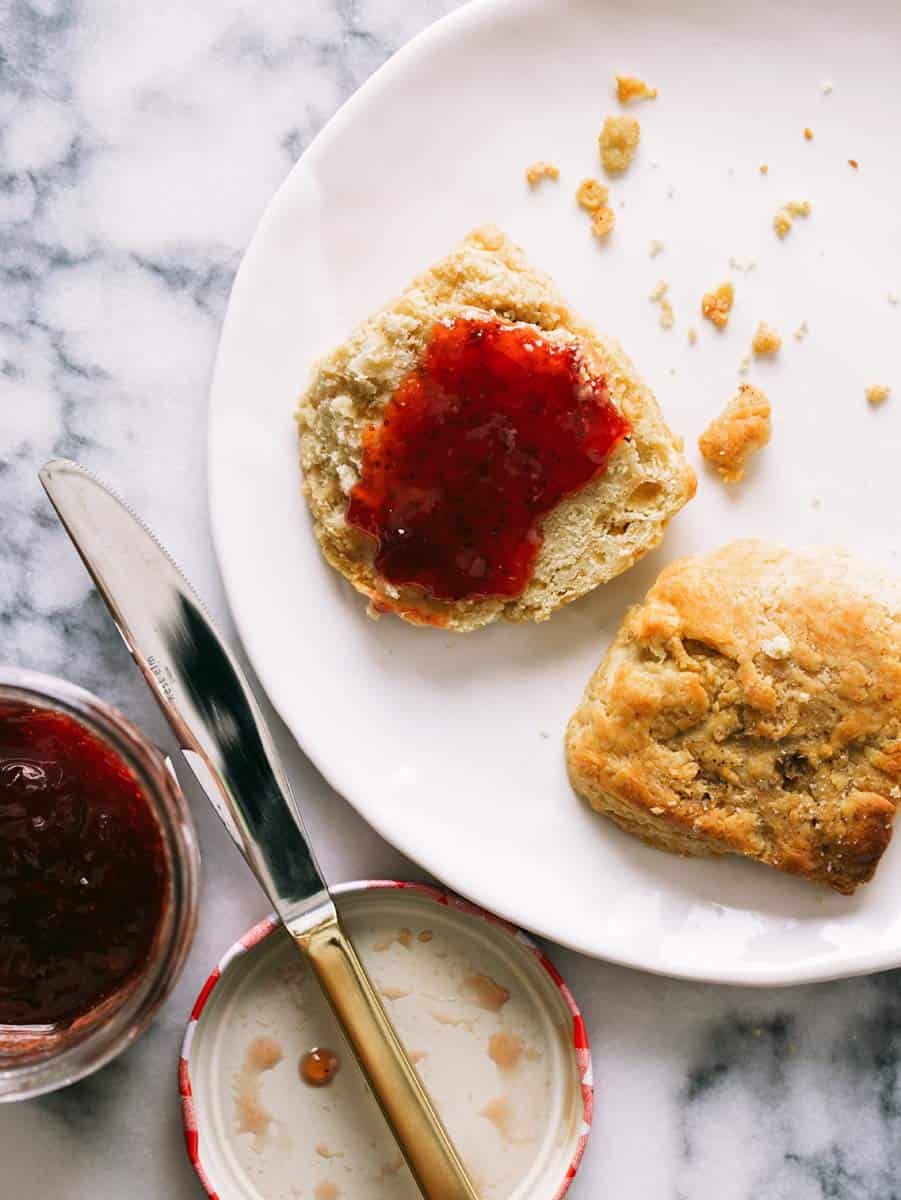 Hungry for more?
Subscribe to never miss a recipe.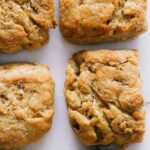 ---
Browned Butter Biscuits
A delicious twist on traditional butter biscuits, we make ours with Browned Butter! This Browned Butter Biscuit recipe produces flakey buttery biscuits with a deeper depth in flavor from the browned butter.
INGREDIENTS
¾

cup

unsalted butter

(1½ sticks) softened

1¾

cups

all purpose flour

2

tsp

baking powder

¾

tsp

kosher salt

½

cup

buttermilk

¼

cup

unsalted butter

(½ stick) melted
INSTRUCTIONS
Place butter into a small saucepan and melt over medium-low heat. Allow butter to barely come to a simmer for 7 to 9 minutes or until browned with a nutty aroma. Pour browned butter into a small bowl and allow butter to cool.

Cover and refrigerate butter until butter hardens completely, about 2 hours. Cut butter into small cubes and set aside.

In a mixing bowl combine flour, baking powder and salt and whisk together.

Cut in butter until mixture becomes coarse and mealy.

Add buttermilk and fold in until dough just comes together. Turn dough out onto a clean, lightly floured surface and gently roll out into a rectangle about ½ inch thick

Fold dough into thirds, gently roll dough out again and fold dough into thirds the other direction. Gently roll dough out until 1 inch thick and cut into 2"x 2" squares.

Place biscuits onto a parchment lined baking sheet, about 1 inch apart and bake for 8 minutes. Remove from oven and brush tops with melted butter.

Bake for an additional 4 to 6 minutes. Remove from heat and allow biscuits to cool for 5 to 7 minutes. Serve warm.
Calories:
250
kcal
Carbohydrates:
18
g
Protein:
3
g
Fat:
19
g
Saturated Fat:
12
g
Cholesterol:
50
mg
Sodium:
287
mg
Potassium:
44
mg
Fiber:
1
g
Sugar:
1
g
Vitamin A:
587
IU
Calcium:
77
mg
Iron:
1
mg
KEYWORD:
biscuits, browned butter
COURSE:
dinner, Side Dish