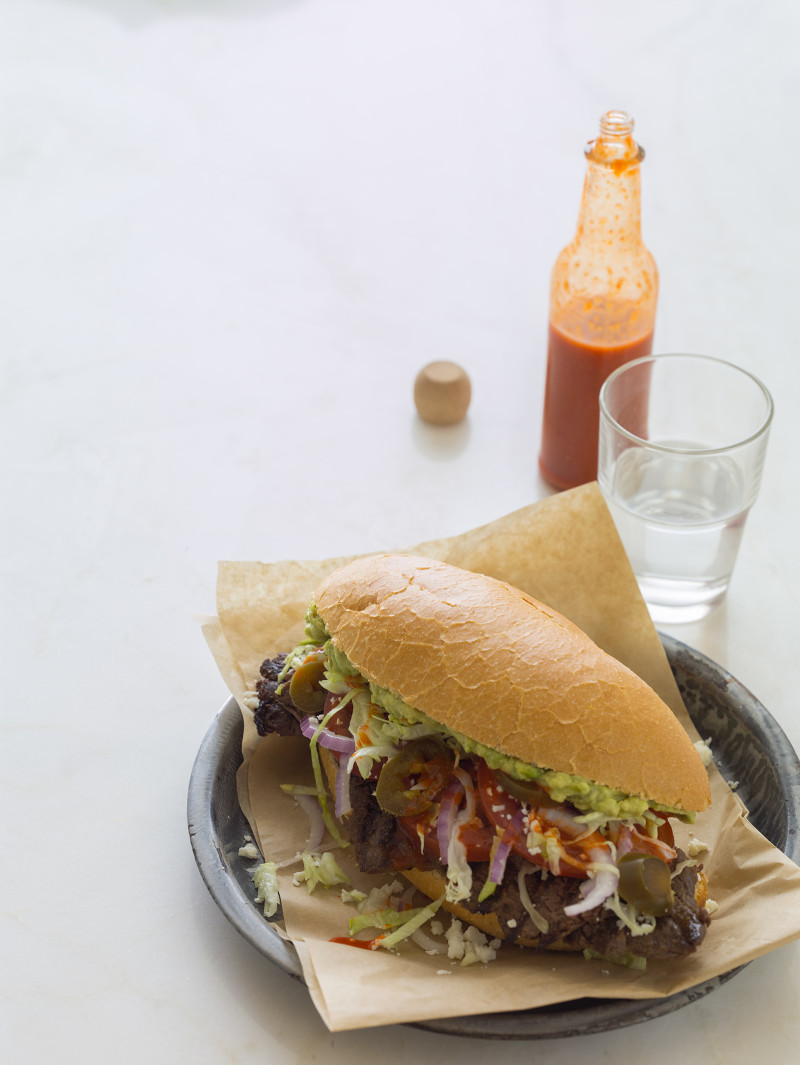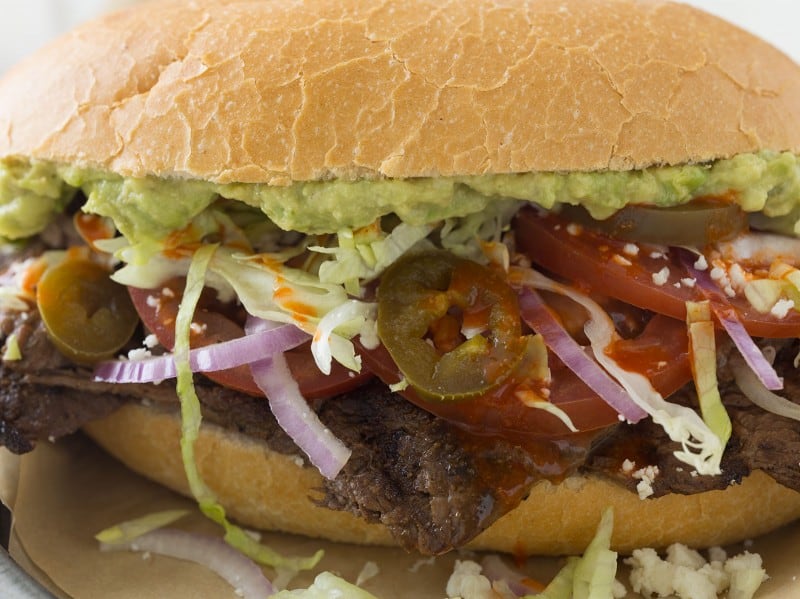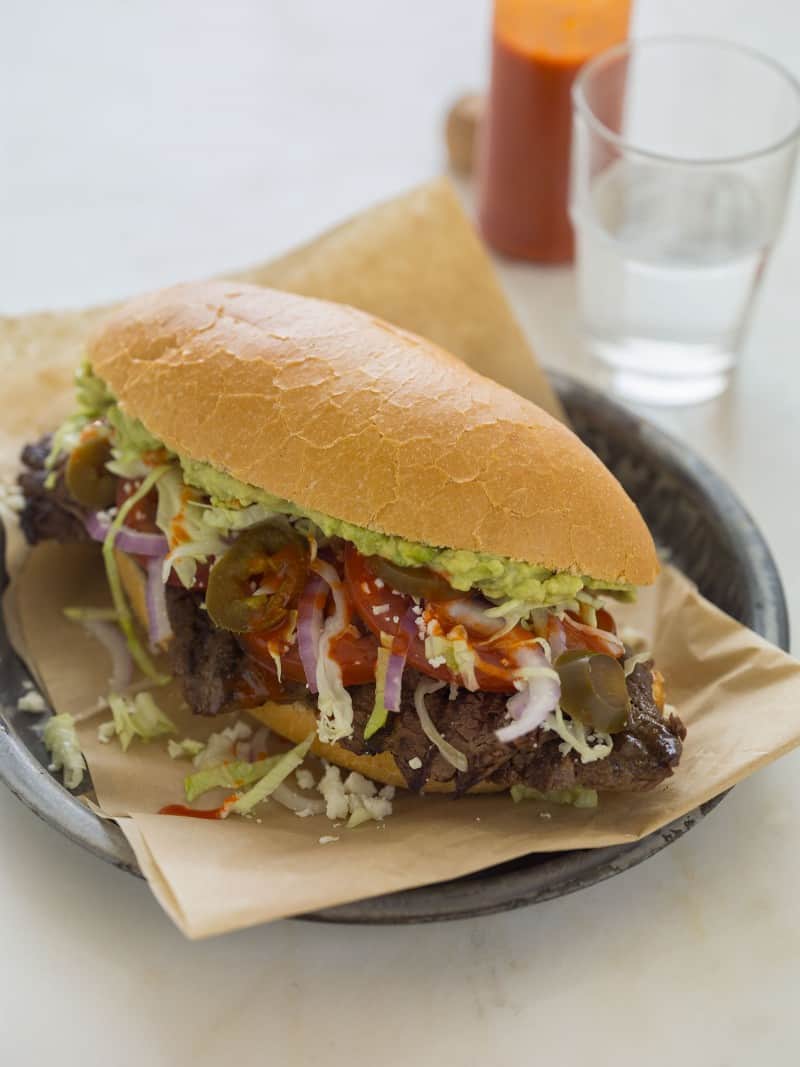 Sometimes you just want a huge pile of carbs and delicious meat. Sometimes you don't want to eat salads and steamed vegetables. Sometimes being bad (on your diet) is good. Sandwiches are one of my biggest vices. Carbs and meat together make a magical couple. I love tacos and burritos, but sometimes I want to sink my teeth into a fluffy cloud of bread instead of a tortilla. That is why I love tortas. If you guys are looking for a serious sandwich, I can say that this should be considered.
♥ Teri
Carne Asada Torta
Makes 2
Ingredients:
marinade:
2 teaspoons garlic powder
2 teaspoons onion powder
2 teaspoons smoked paprika
1 1/2 teaspoons cumin
1 teaspoon chile powder
1 teaspoon cayenne pepper
1 teaspoon salt
1/2 teaspoon black pepper
1/2 teaspoon ground ginger
2 garlic cloves, minced
1 lime, juiced
3 tablespoons extra virgin olive oil
1 lb. flap steak or skirt steak
sandwich assembly:
2 telera rolls
shredded iceberg
avocado spread
sliced tomatoes
thinly sliced red onions
crumbled cotija
pickled jalapenos
hot sauce
Directions:
1. Place marinade ingredients into a small bowl and whisk together. Place meat into a re-sealable plastic bag and pour marinade mixture/paste over meat.Close bag and shake until marinade has been evenly distributed over the meat. Allow meat to marinate for at least 2 hours and up to 12 hours.
2. Heat a grill or grill pan to high heat. Spray surface with cooking spray and grill meat for about 4 minutes on each side, lightly seasoning with salt and pepper. Transfer meat onto a cutting board and allow to rest, 5 to 7 minutes. Cut into two portions.
3. To assemble: Schmear avocado spread across the tops and bottoms of the telera rolls. Top bottom buns with meat followed by tomatoes, red onions, iceberg, cotija, pickled jalapenos, and hot sauce. Gently press the top buns over the sandwich. Serve.