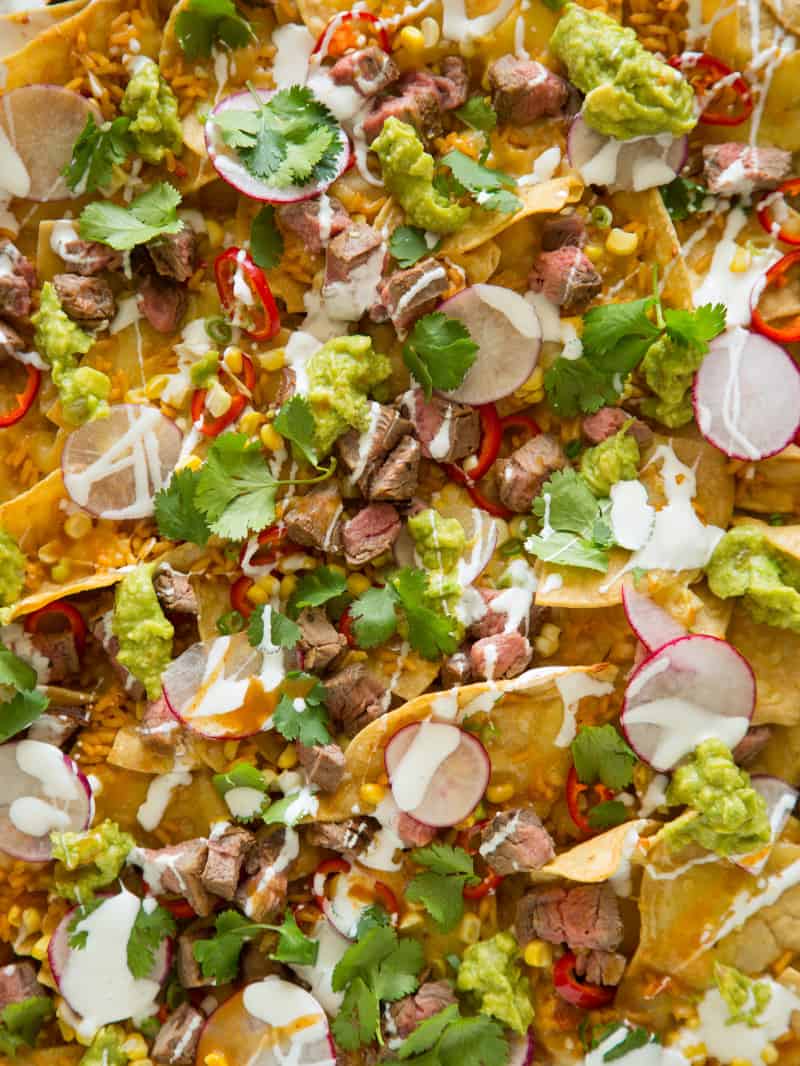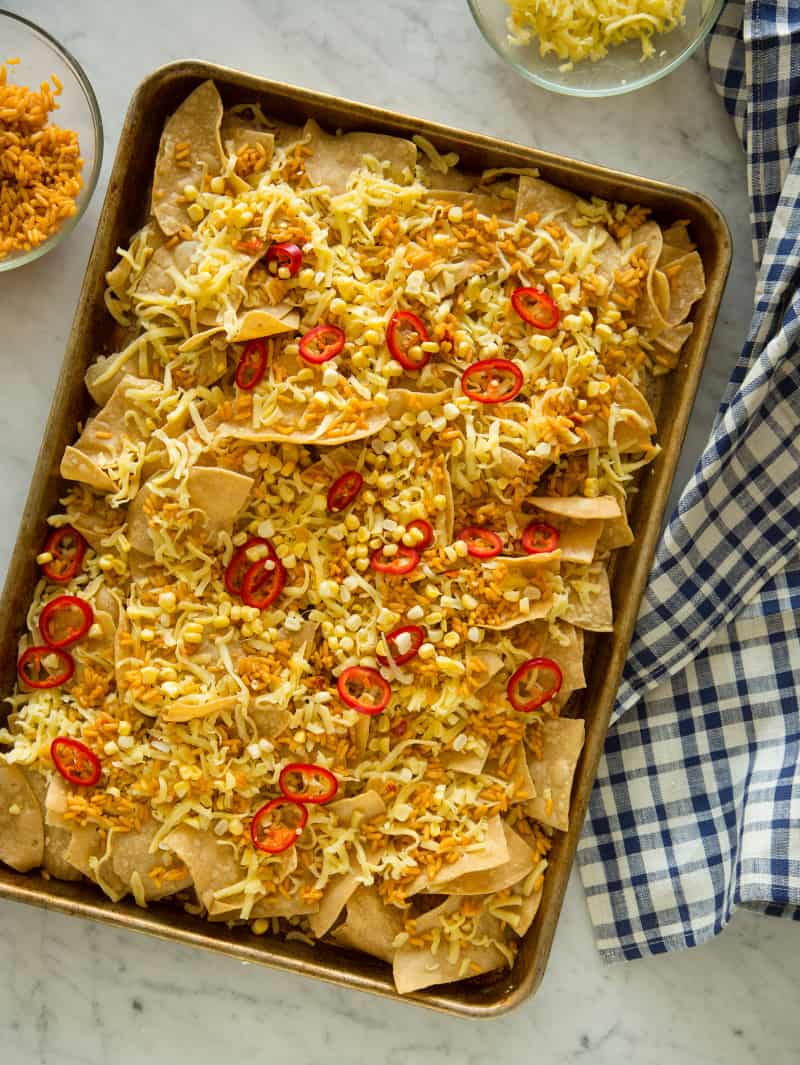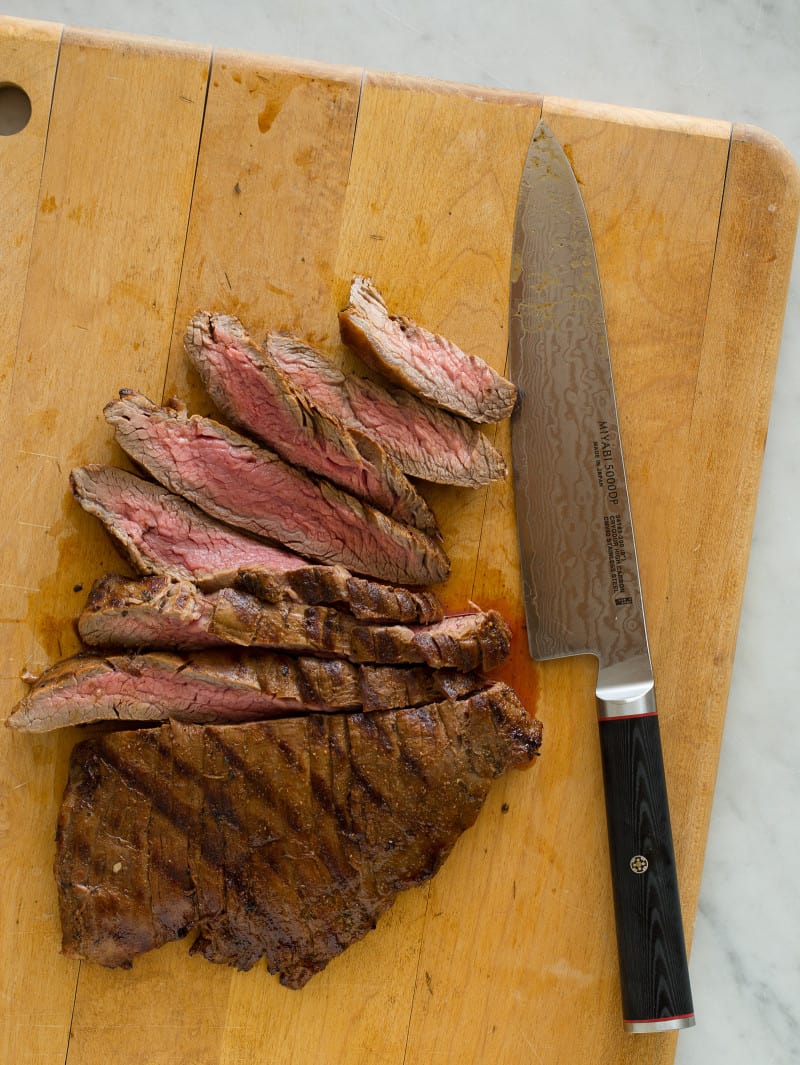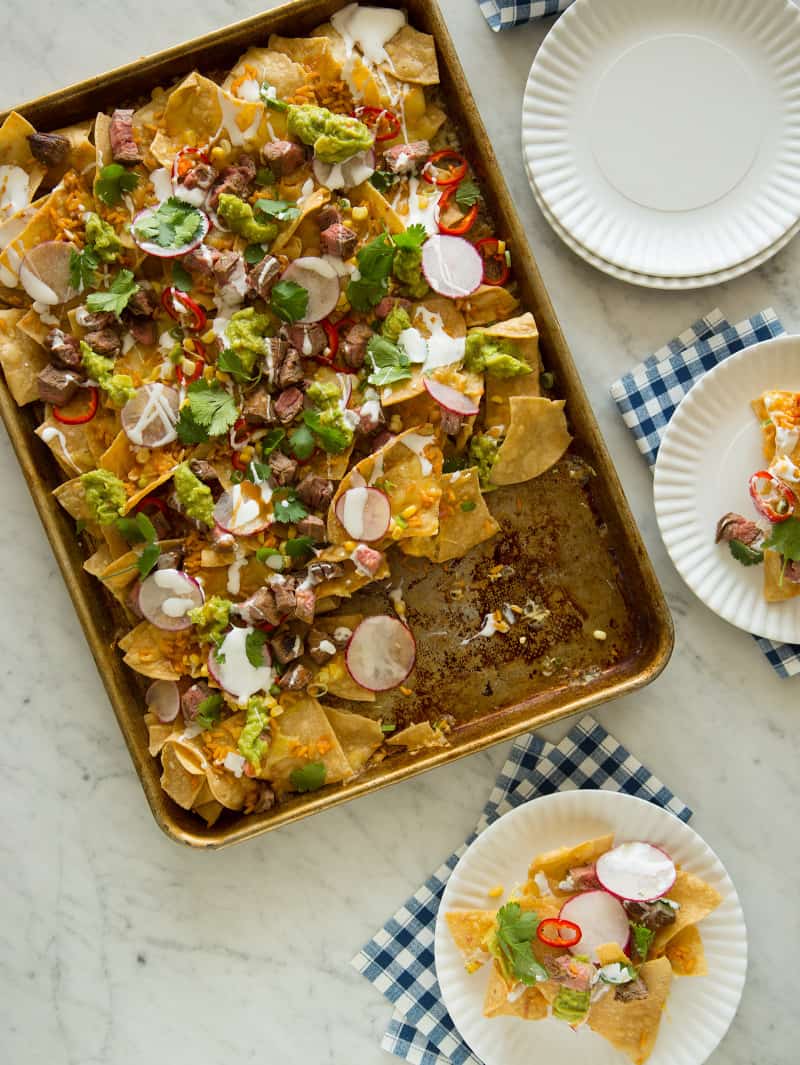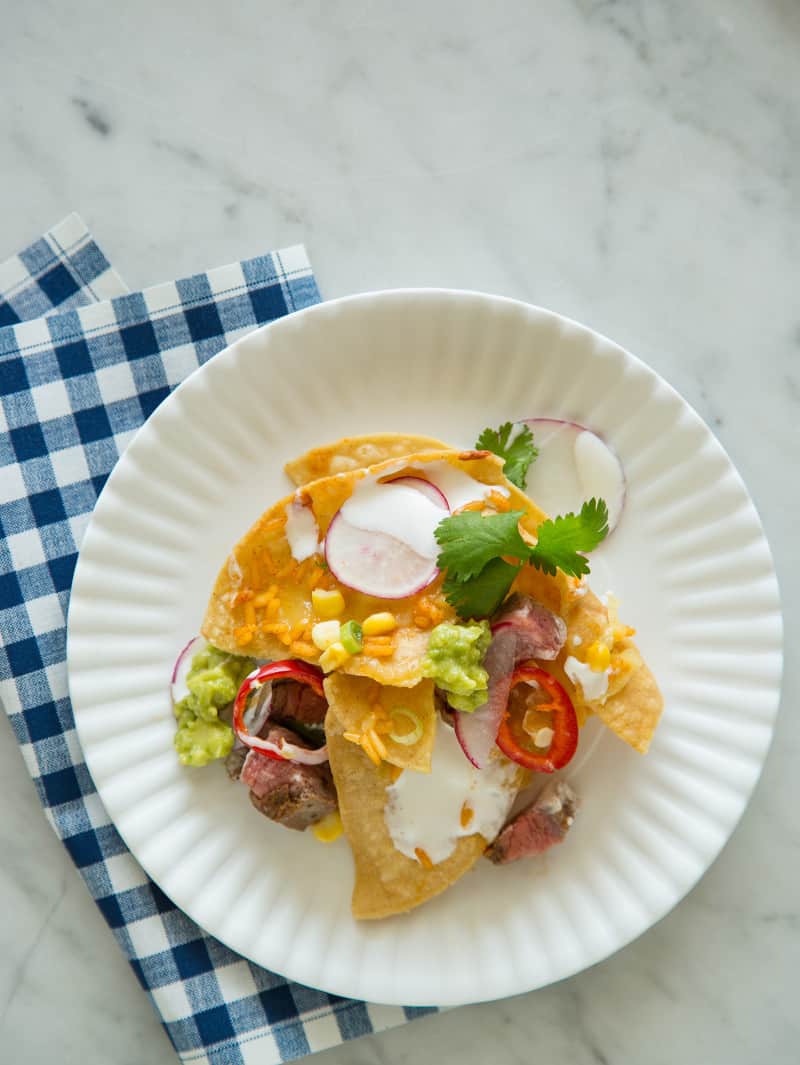 Since college, I've taken my nachos very seriously. During college, I lived in the town (Isla Vista…within Santa Barbara) with the original Freebirds Burritos, before it turned into a chain and became horrible. Freebirds is probably where my nacho obsession began, as it was my go-to drunk food and it was glorious. I remember nights of climbing into bed with a giant trough of nachos on my lap, chowing down, while watching an episode or two of LOST before passing out in a drunken, nacho coma.
But enough about the good 'ole days (ha!)…and back to a little nacho talk that'll probably make me sound bat-shit crazy…but please bear with me! It's not even about having a certain recipe for the "perfect nachos", since nacho toppings are such a personal thing. What it's really about it how you build the foundation of your nachos. Nothing bums me out more than nachos that were poorly built so that you have an over saturation of toppings on the first top layer of tortilla chips, with the remaining tortilla chips underneath being completely naked and dry.
So my thing is this: make nachos on a large surface, such as a baking sheet and spread the tortilla chips out to form a single layer. Then generously top with cheese and place into the oven into the cheese JUST MELTS. This is also important….stand by your oven and just wait for the cheese to melt. It'll only take a few minutes and you really want the cheese to have a great consistency…fully melted, but not melted to the point that it begins to bubble. You want the cheese to stretch into long strings as you pull it. If you allow the cheese to get so hot it bubbles, your cheese will turn rock hard the second it comes out of the oven. boo. no good. At this point you can start going crazy over your toppings, adding pretty much whatever you want, comfortably knowing that when you go in to pick up a chip, it'll always be covered in glorious "nacho stuff" and you will rarely, if ever, have to worry about a dry chip again! (and the crazy nacho talk continues)
The real recipe portion is from the carne asada we used to top our nachos. I'm picky about my carne asada and am constantly on the lookout for the perfect recipe. I don't know if I necessarily nailed it, but think this version is pretty darn good. So if you're looking for a quick and easy super bowl dish that'll definitely feed a crowd, these loaded carne asada nachos are probably calling your name! Enjoy! xx, Jenny
Carne Asada (into) Nachos
Serves 6 to 8
Ingredients:
1 1/2 lbs. flank steak
carne asada marinade:
3 tablespoons white vinegar
1/4 cup light soy sauce
2 garlic cloves, minced
1 1/2 limes, juiced (OR 1 Mexican orange, juiced)
1/4 cup extra virgin olive oil
1 teaspoon black pepper
1 teaspoon white pepper
1 teaspoon garlic powder
1 teaspoon chile powder
1 teaspoon ground cumin
1 teaspoon smoked paprika
1 teaspoon dried oregano
nachos:
fresh tortilla chips
shredded oaxaca
Mexican rice
sliced jalapenos
fresh corn kernels
thinly sliced radishes
chopped onions
cilantro leaves
crema
crumbled queso fresco
Directions:
1. Lightly season flank steak with salt and pepper and place in a large re-sealable bag.
2. Place all marinade ingredients into a large bowl and whisk together.
3. Pour marinade over flank steak and seal bag. Shake up the mixture so the steak is well coated. Place the steak on a plate, in the refrigerator. Allow steak to marinate for 8 to 10 hours and up to 24 hours.
4. Once marinated, remove steak from bag and pat dry on both sides.
5. Preheat a grill or grill pan over medium-high heat.
6. Lightly oil the surface and sear steak on each side for 3 to 4 minutes. Cover and reduce heat to medium. Cook steak for an additional 3 to 4 minutes for medium-rare (add an additional 2 minutes for medium doneness). Remove steak from heat and onto a cutting board, loosely covered with foil.
7. Allow steak to rest for 8 to 10 minutes before chopping into bite sized pieces. Set aside.
8. For nachos: Preheat oven to 375˚F. Place a heaping pile of tortilla chips onto a baking sheet and spread until you have one even layer. Top nachos with shredded cheese, Mexican rice and jalapenos. Place baking sheet into the oven and bake for 4 to 6 minutes or until cheese has melted, but hasn't begun to bubble. Remove from oven and top evenly with remaining ingredients. Serve.