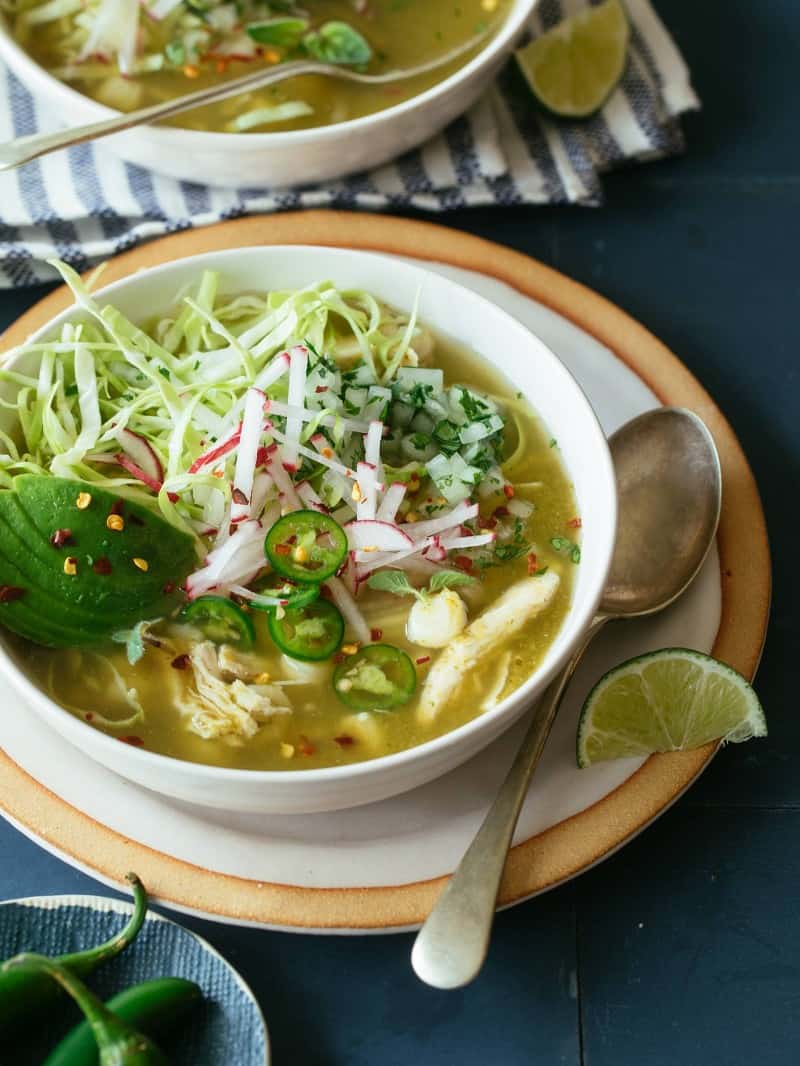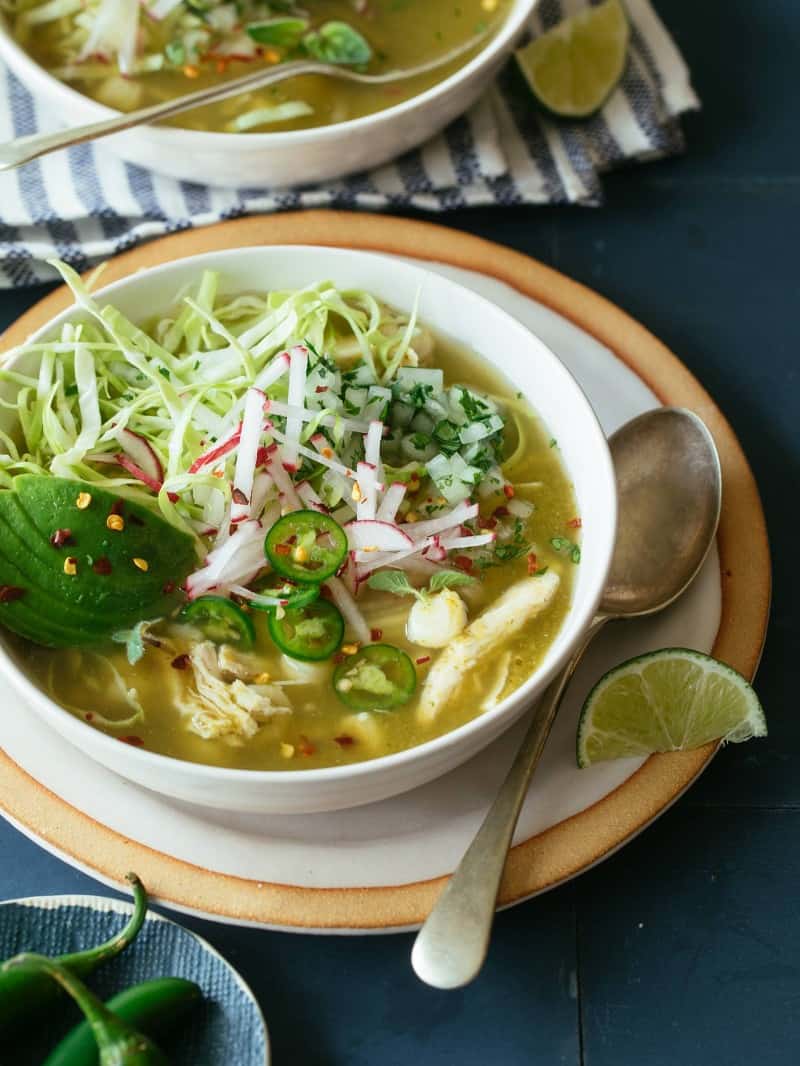 I LOVE pozole…like really love it; but up until recently, I had only had the more traditional red pozole. Last year I had my first green pozole and was totally blown away. The flavors were so intense and the soup resembled it's red 'cousin', but was also totally different. I love all the fresh produce that go into dish to create such a hearty and well balanced soup. I also love all the bright and fresh garnishes that get piled on top, they add such nice texture to the soup!
The best part about this soup is that it's incredibly easy to make. Seriously. It's also one of those dishes that gets even better the next day, so you can always make it the night before, stick the whole pot l in the fridge (cooled down) and when you're home from school or work the next day, you just need to pull the soup out of the fridge and place it directly onto the stove to simmer for 10 to 15 minutes. It's such a crowd pleaser and this recipe makes a pretty big batch! Enjoy! xx, Jenny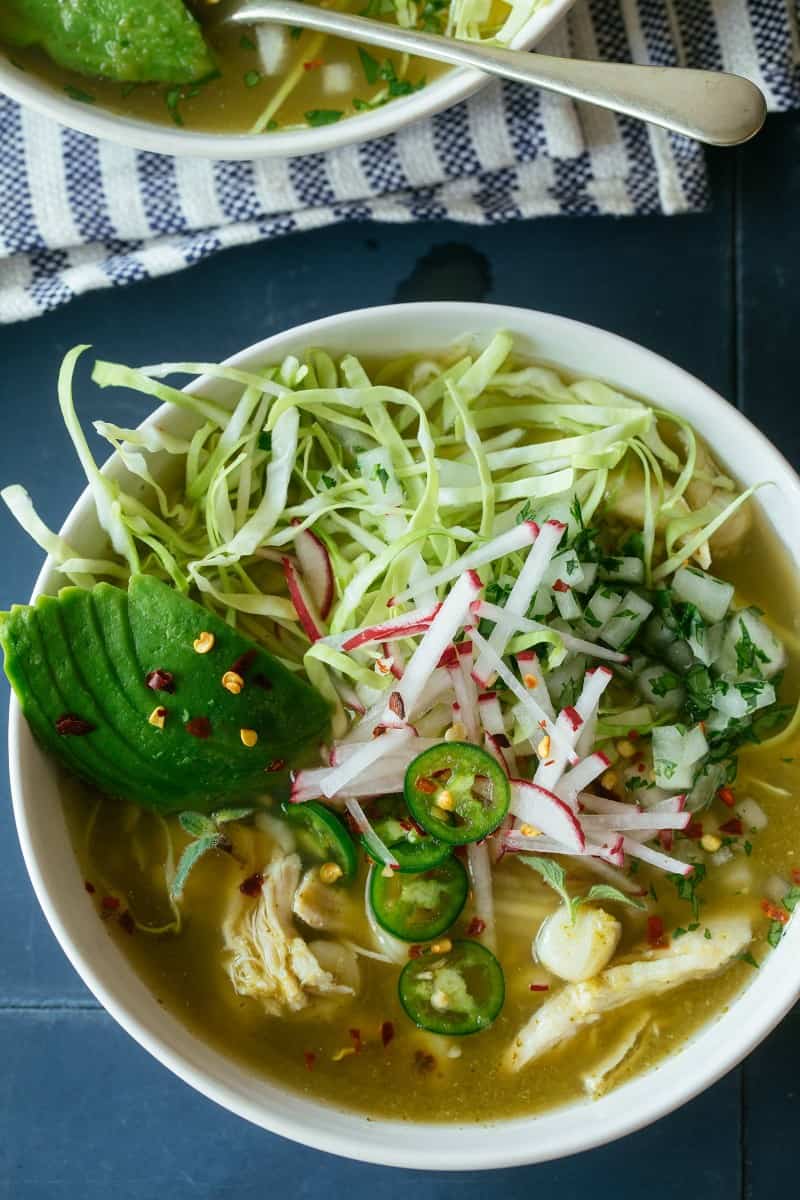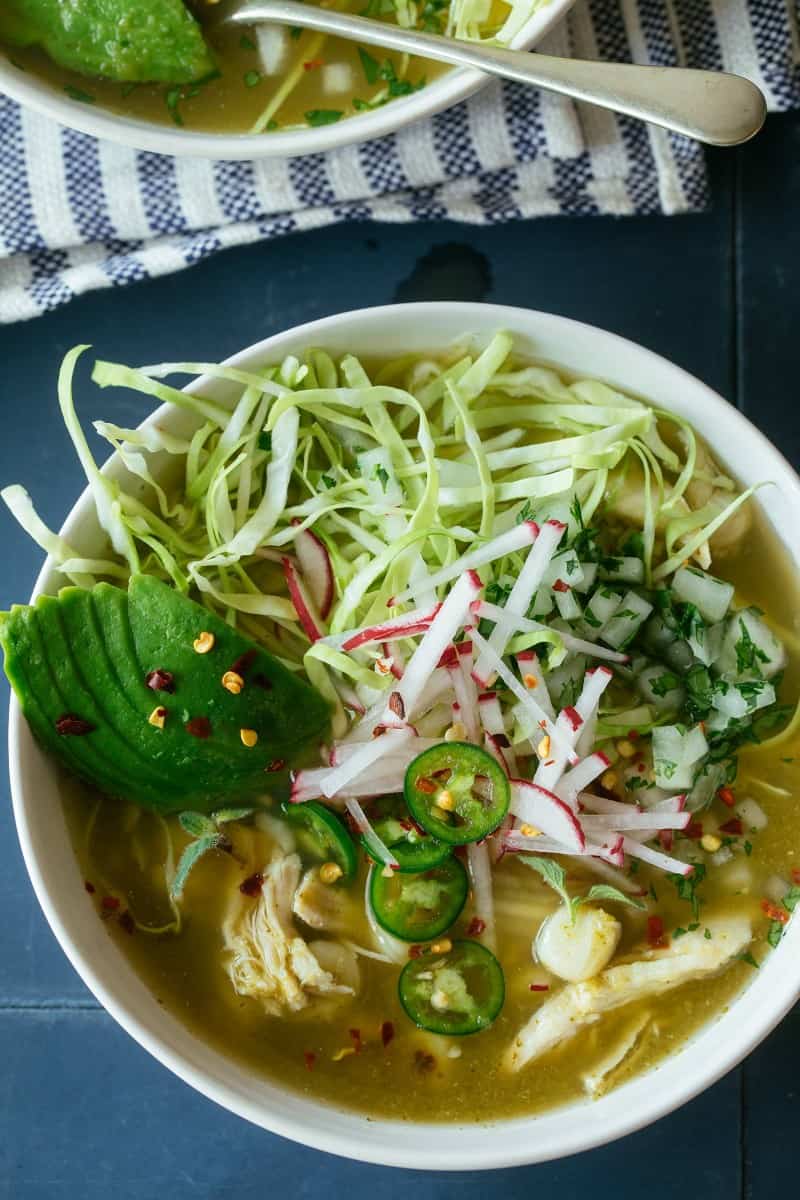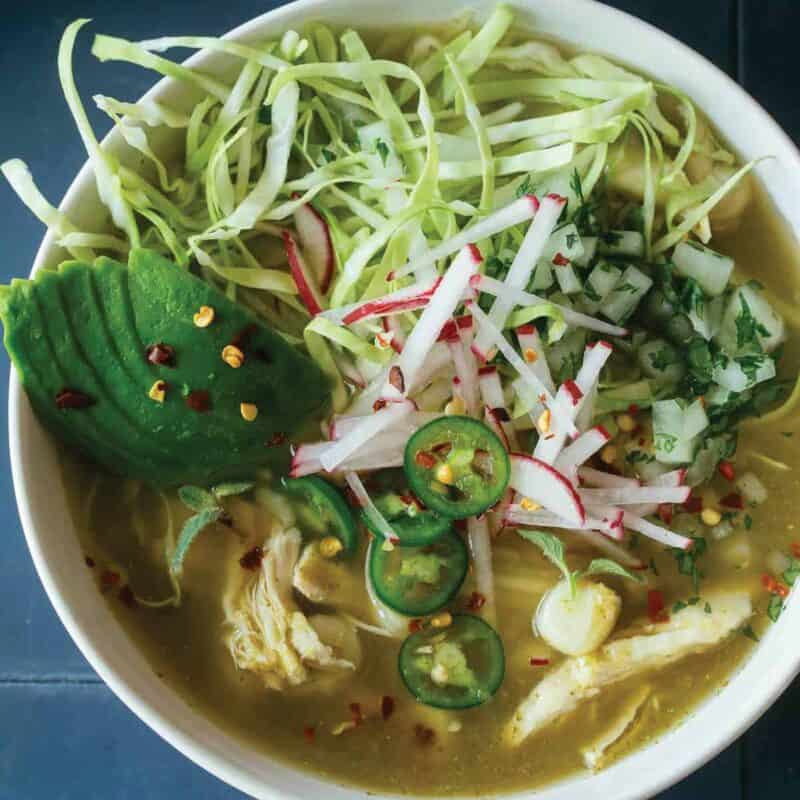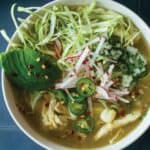 ---
Pozole Verde de Pollo
INGREDIENTS
1 ½

quarts

chicken stock

2

boneless skinless chicken thighs

2

boneless, skinless chicken breasts

1

pound

tomatillos, husked and quartered

3

garlic cloves

2

roasted poblano peppers, seeded

1

medium yellow onion, quartered

1

jalapeno pepper, halved and seeded

2

limes, juiced

1

bunch cilantro

1

(28 ounce) can hominy, drained

Salt and pepper to taste
garnishes
shredded green cabbage

diced onion

minced cilantro

matchstick cut radishes

minced oregano

lime wedges
INSTRUCTIONS
Pour stock into a large pot, season with salt and pepper and simmer. Season chicken all the chicken with salt and pepper and add chicken thighs to the pot and poach. After 5 minutes, add chicken breasts and continue to poach until chicken has cooked through, 12 to 15 minutes. Remove chicken from pot and shred once cool enough to handle. Reserve stock.

Place tomatillos, garlic, poblano peppers, yellow onion, jalapeno, lime juice, and cilantro into a blender and puree until smooth.

Pour mixture into a heavy bottom skillet and simmer for about 20 minutes, stirring occasionally. Season with salt and pepper.

Stir puree into reserved stock and simmer.

Add shredded chicken and hominy and continue to simmer for about 10 minutes. Adjust seasonings and serve with array of garnishes.