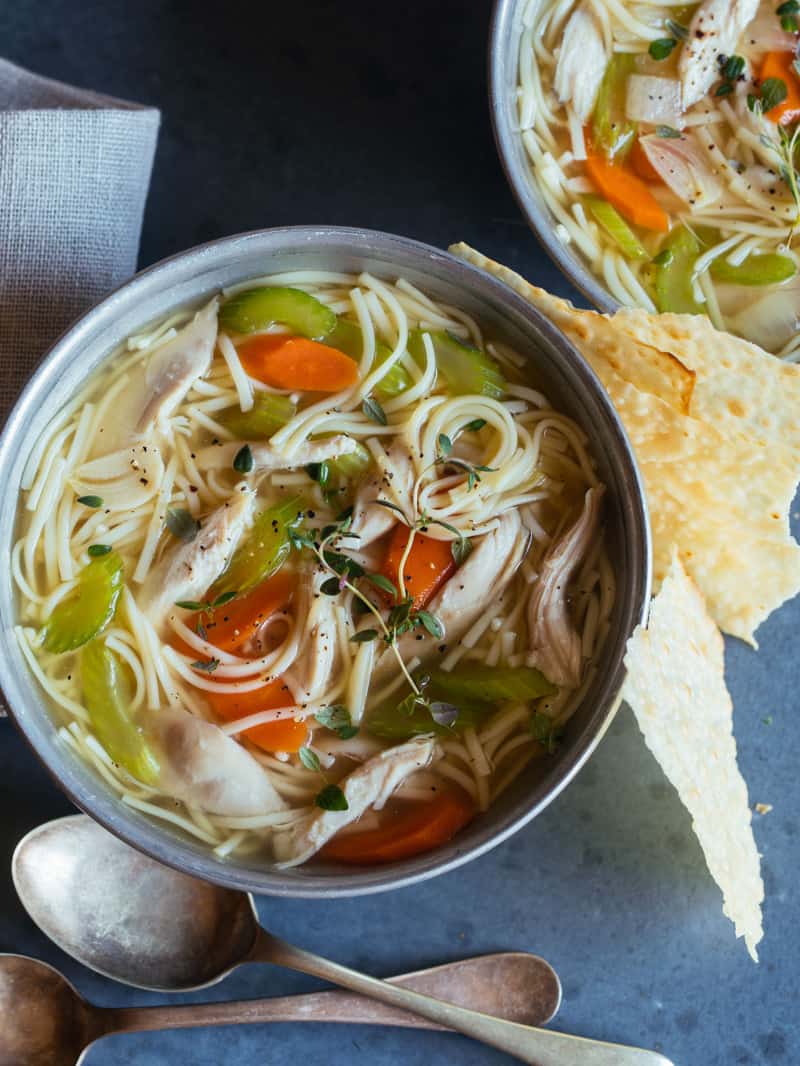 I hope everyone has been having an awesome holiday season! We're nearing the end of it all, which is always both a little sad, but also a welcoming relief to me. I always try hard to doing nothing right after christmas and before new years. I think of it as my time to decompress after the craziness of the holidays and before the big bang of the new year.
Today we have one of my favorite cozy weather meals, chicken noodle soup. Yep, this is a no frills, simple, warming, and delicious chicken noodle soup, packed with tons of flavor. I have a huge batch of this sitting in my fridge right now and plan on heating this guy up with the husband and slurping it down for the rest of the week! Enjoy! xx, Jenny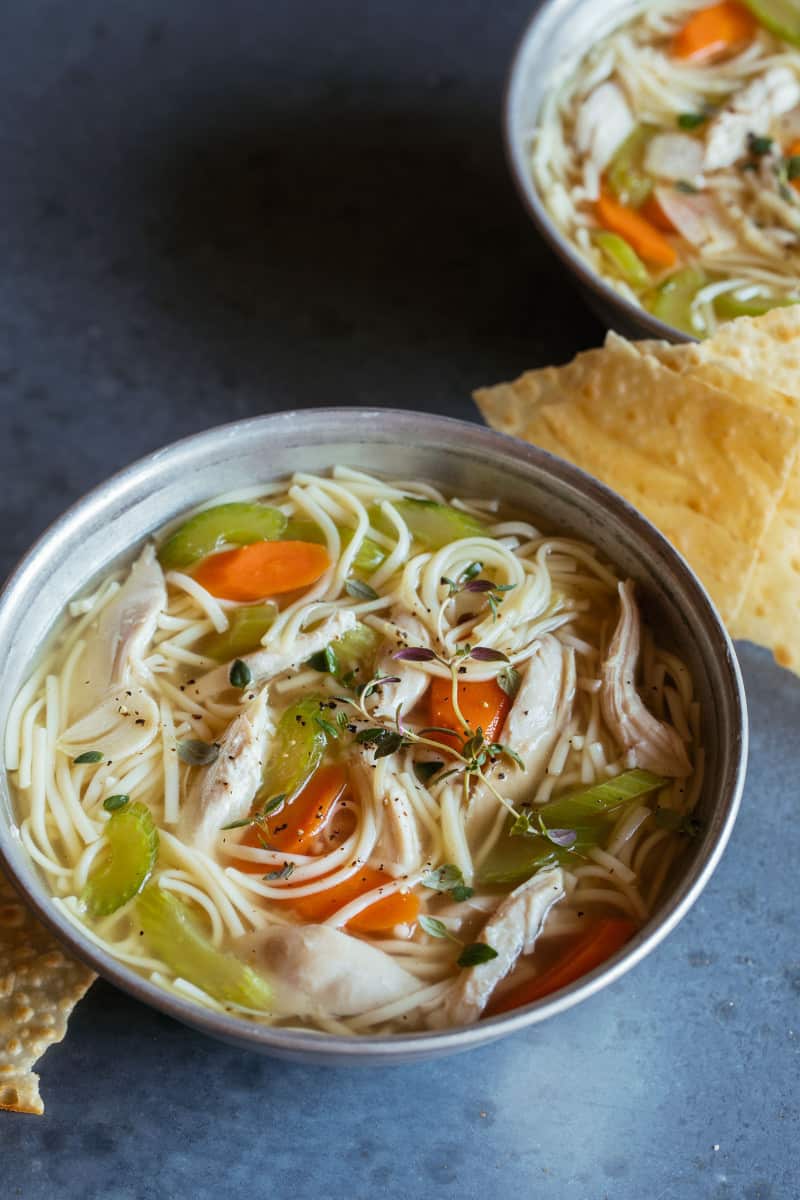 Chicken Noodle Soup

Serves 4 to 6

Ingredients:
2 tablespoons unsalted butter
1/2 yellow onion, diced
2 carrots, peeled and diced
2 celery stalks, diced (or thinly sliced)
2 garlic cloves, minced
1 tablespoon minced thyme
1 tablespoon thinly sliced chives
1 1/2 quarts unsalted chicken stock
8 ounces dry spaghetti, broken into pieces
3 cups cooked and shredded chicken
salt and pepper to taste

Directions:
1. Place a large pot over medium heat and melt butter.
2. Add onion, carrot and celery and sauté for 2 to 3 minutes. Season with salt and pepper.
3. Add garlic and continue to sauté for 2 to 3 minutes or until onion and celery begin to get translucent.
4. Stir in thyme and chives and continue to sauté for an additional 2 to 3 minutes.
5. Pour stock into the pot and bring to a boil. Season with salt and pepper.
6. Once soup is boiling add broken spaghetti and chicken, stir and simmer for 6 to 8 minutes or until noodles are soft and cooked through.
7. Adjust seasonings and serve.