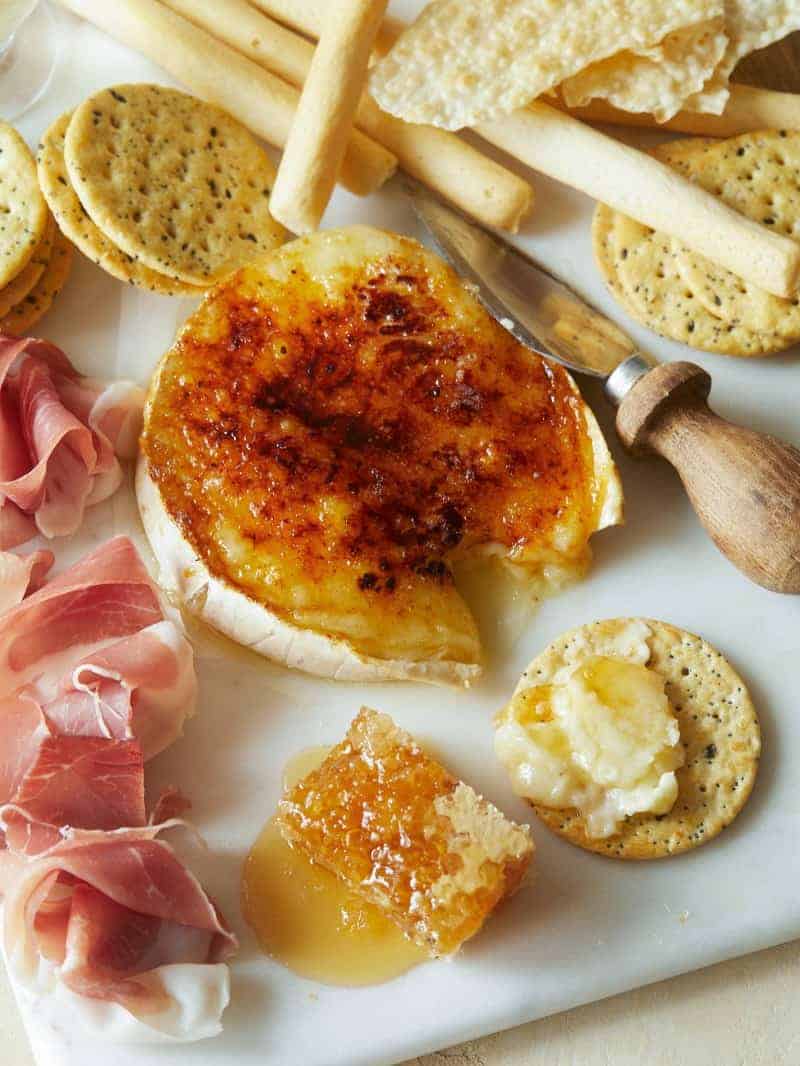 Cheeseboards are the best boards, and baked brie is my favorite thing that could possible go on a cheeseboard. We have done baked brie a lot of ways, but this is definitely my favorite. The sweet and savory all in one if really the best way to go. Serve with cute crackers and and some charcuterie if you want to really go wild. Get crackin'! (Ha ha get it?)
♥ Teri
Honey Brûlée Brie

Serves 4 to 6

Ingredients:
1 (8 ounce) wheel triple cream brie, top rind cut off
1 tablespoon honey, plus more for drizzling
1 tablespoon turbinado sugar

Crostini, crackers and/or crudité for serving

Directions:
1. Preheat broiler.
2. Place brie onto a heatproof plate, cut-side up. Spread honey evenly over the top of the brie and top with an even layer of sugar.
3. Place brie under broiler and broil for about 1 minute or until sugar melts and caramelizes.
4. Remove from heat and allow sugar to cool and harden, 1 to 2 minutes.
5. Serve with crostini, crackers or crudité.