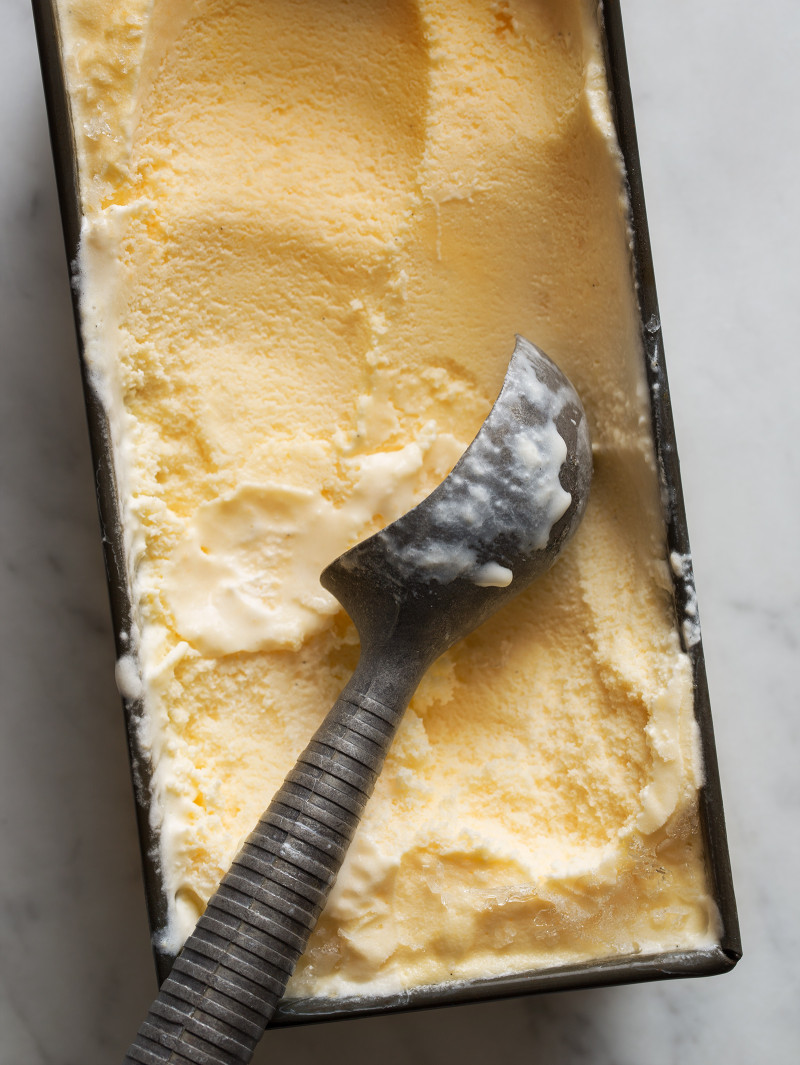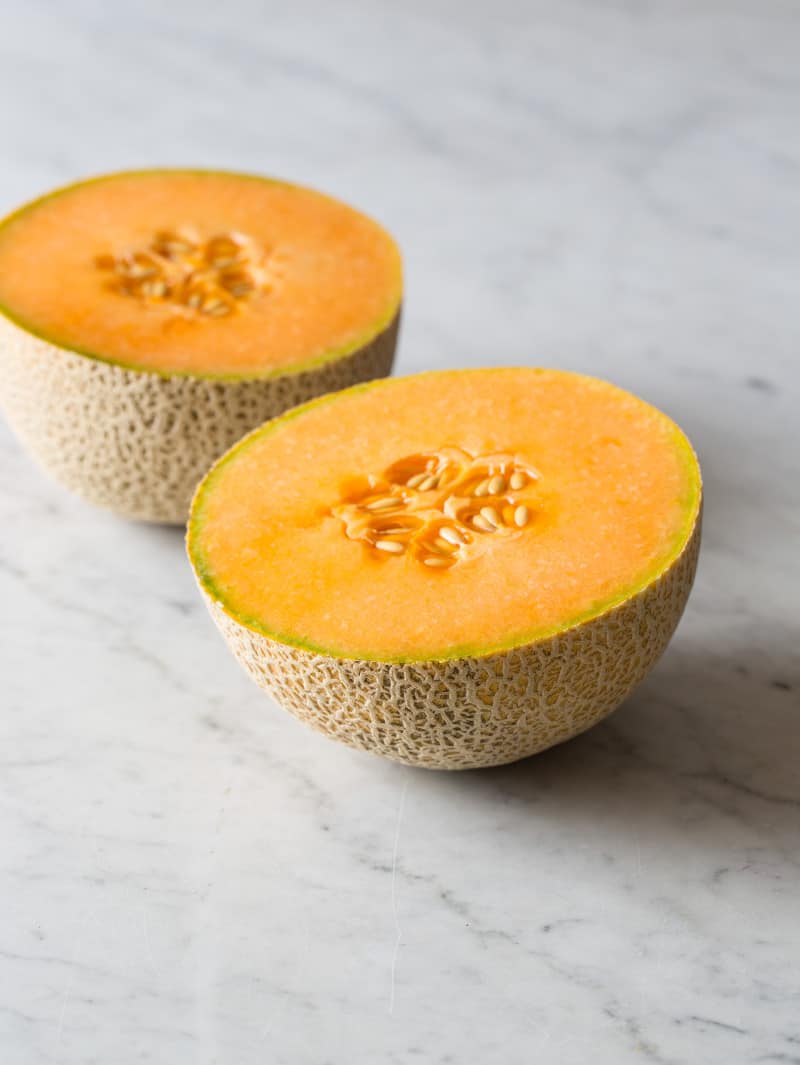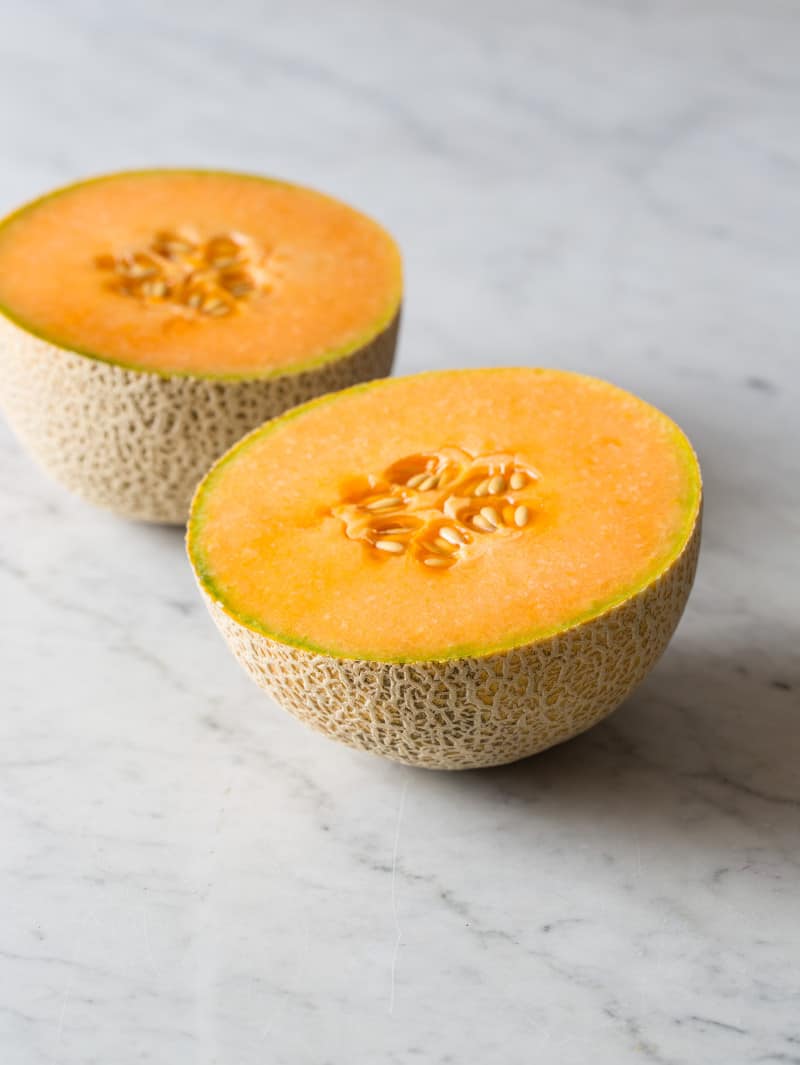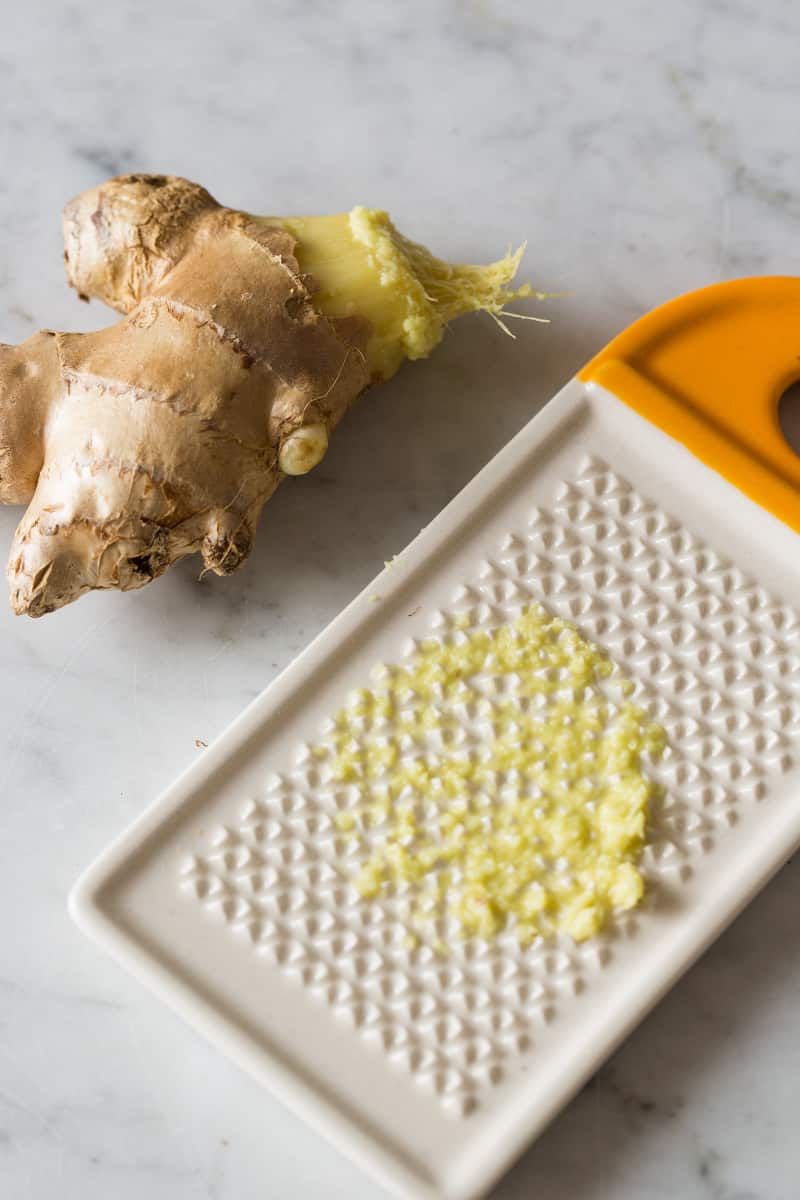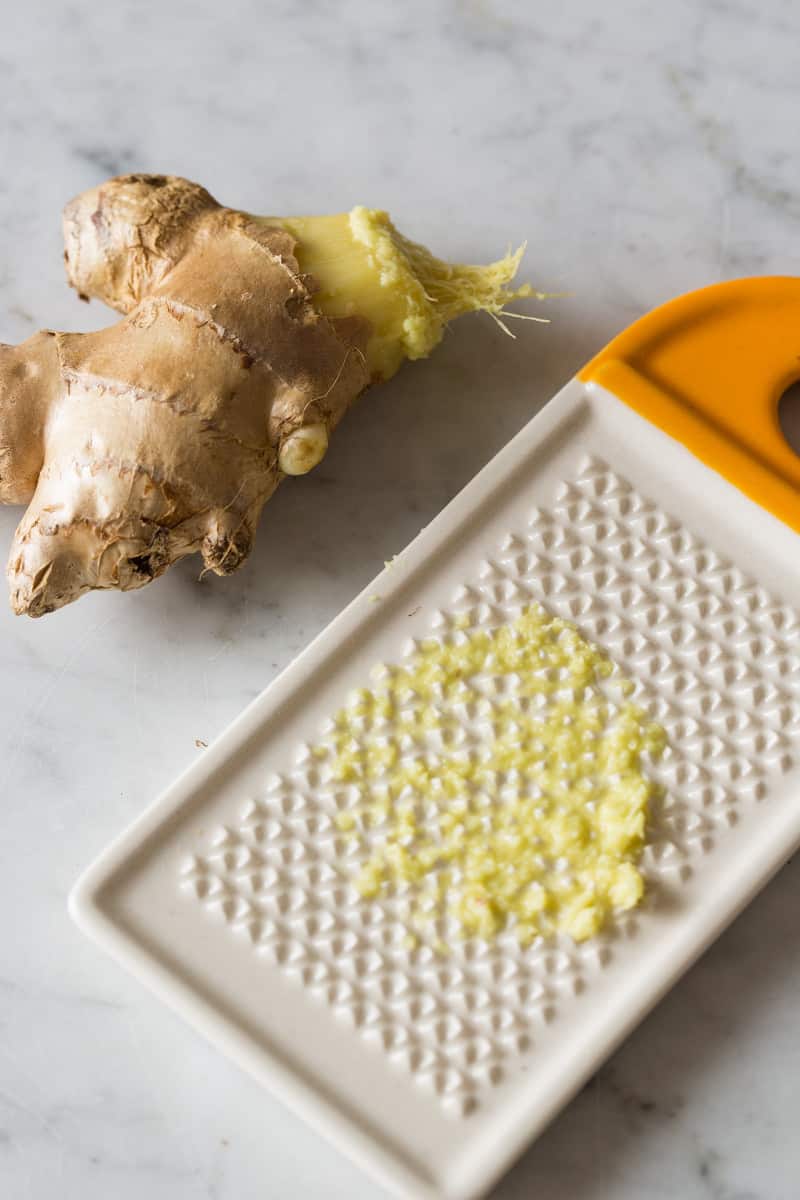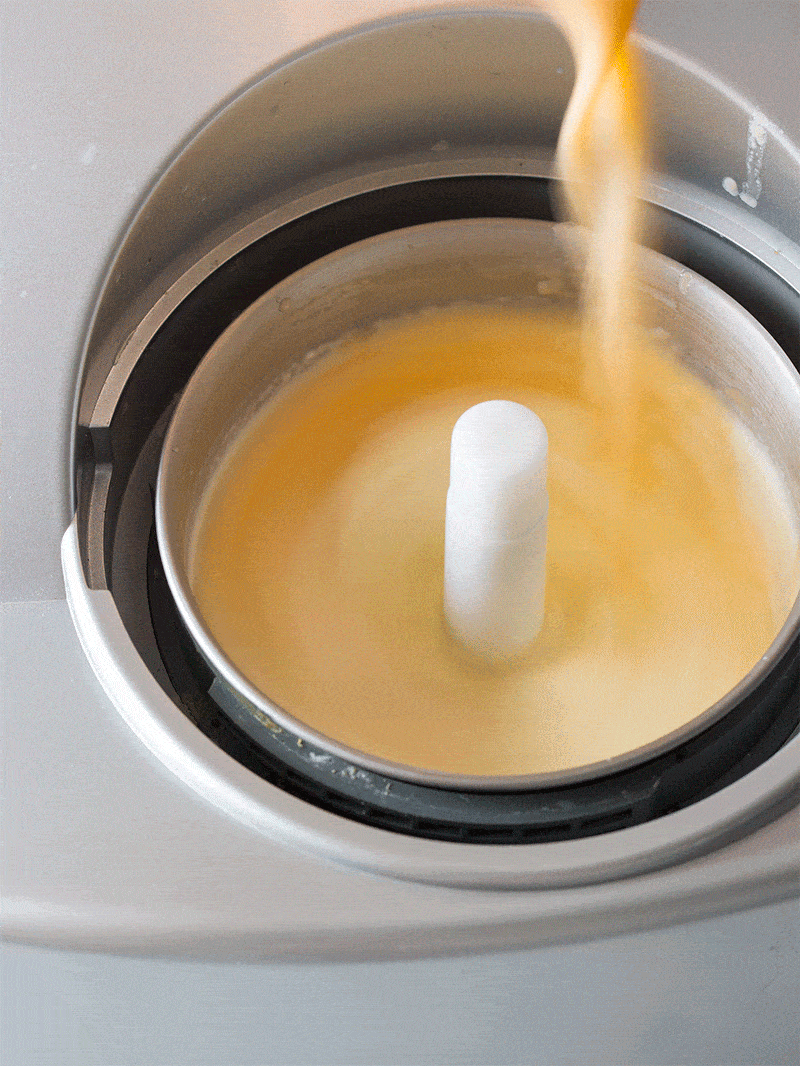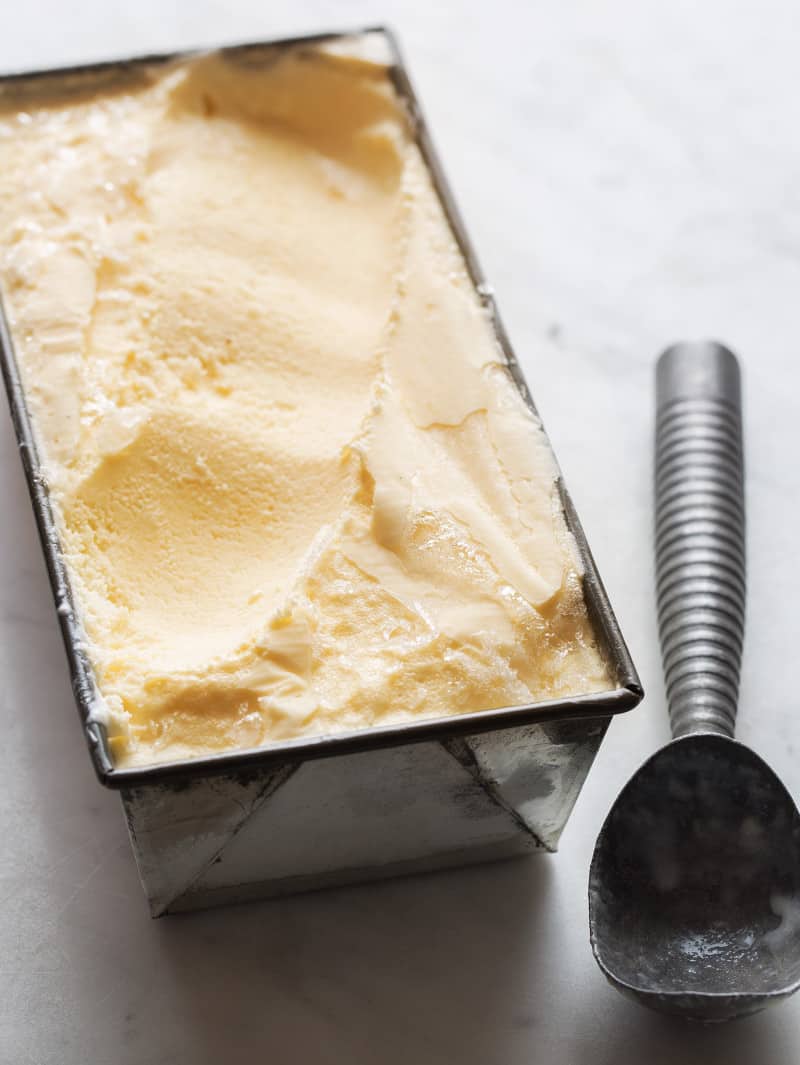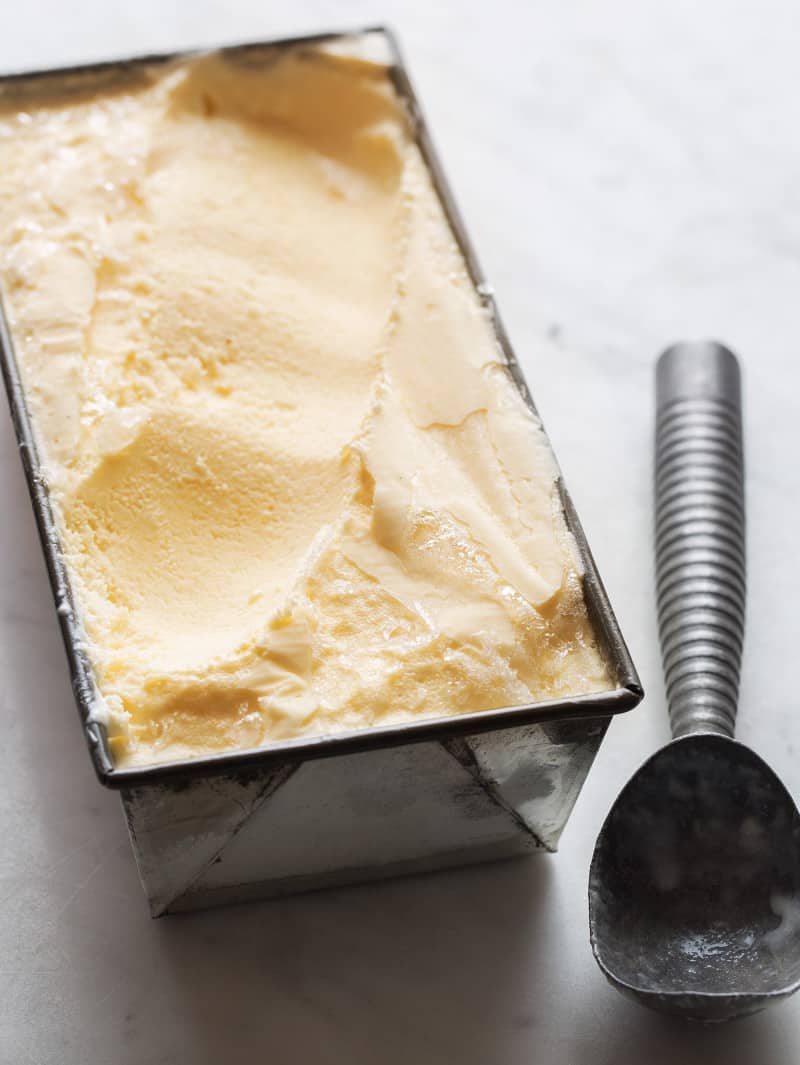 Hi Guys! While we were in Aspen earlier this summer, at the Food & Wine Classic we experienced a variety of fun and interesting bites, but there were a few bites in particular that really stuck out in my mind and this salted cantaloupe and ginger ice cream was definitely one of them, which was made by Steve's Ice Cream in Brooklyn. It sort of reminded me of an orange julius (orange creamsicle shake sort of thing) but so much lighter and more refreshing. The combination of the creamy ice cream base, sweet cantaloupe and sharp/spicy ginger is like a party for your taste buds, especially with the hint of salt that shines through at the end.
While these days I absolutely love cantaloupe and enjoy eating it by the spoonful, straight out of the seeded half, I looked at cantaloupe like it was a lesser fruit back in the day, oh you know…back when I was a bratty, adolescent girl (shame on me, I know). The reason for this was because back then the only time I really found myself eating cantaloupe was when I had a "side of fruit salad" option with my meal. Why are so many "standard" fruit salads so sad looking? They're always loaded with giant chunks of cantaloupe and honey dew and then finished up with a couple grapes, a halved strawberry or two and if you're really lucky, you get a piece of kiwi or a single blueberry mixed in. Because of this I always considered melons to be "filler fruit". It wasn't until I started experiencing cantaloupe in different ways, like with a strip of prosciutto wrapped around it or shaved and tossed in a simple mixed greens salad, that I started to really grow an appreciation for cantaloupe and other melons in all their simple, sweet glory.
Our version is fairly simple as you start with a basic vanilla ice cream base and a simple fresh cantaloupe juice and eventually combine the two together to yield a deliciously light, but creamy treat. Just make sure you don't mix the two together before beginning to churn your ice cream. It's important to allow the vanilla cream base to churn and freeze up a little on its own before incorporating the cantaloupe mixture. I just found that this helps to achieve a creamy end product instead of a slightly icy one that crumbles (which is no good)…I'm sure there's a fancy scientific explanation for this…something about the PH levels? maybe?..but that sort of info is in the food science territory I'd rather not poke my nose around.
I really hope some of you guys dabble around with this ice cream. It's so unexpectedly delicious, sweet, smooth, and creamy. Enjoy! xx, Jenny
Here are some more ice cream recipes you will love: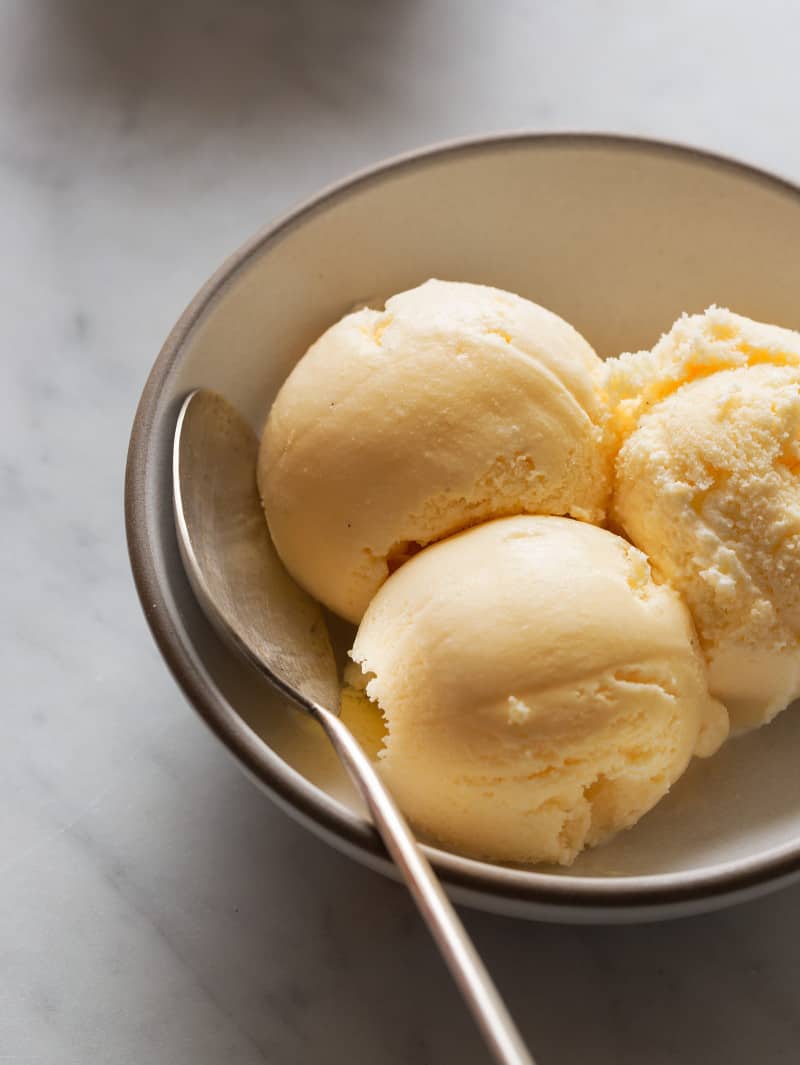 Hungry for more?
Subscribe to never miss a recipe.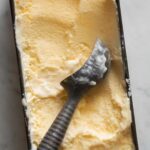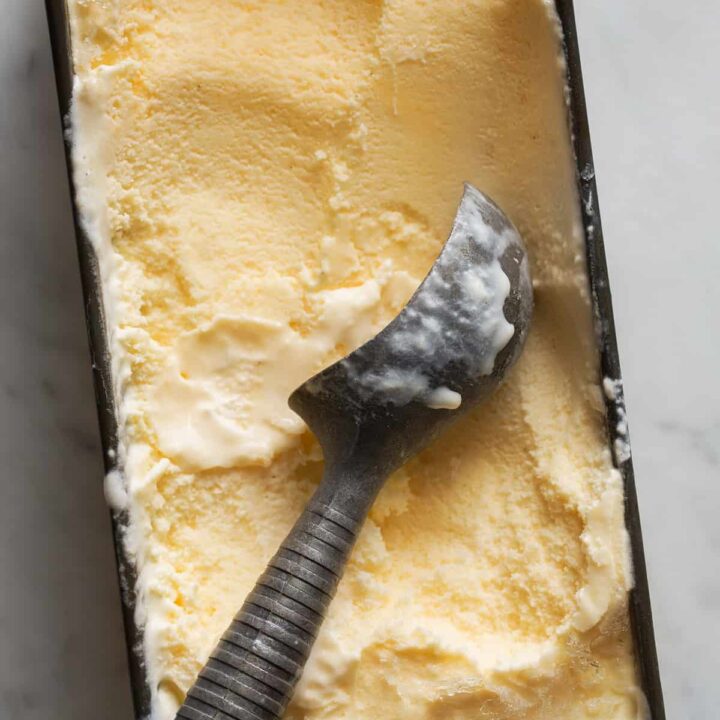 ---
Salted Cantaloupe and Ginger Ice Cream
INGREDIENTS
vanilla ice cream base
2 ⅓

cup

heavy cream

1 ¼

cups

whole milk

5

egg yolks

¾

cup

plus 1 tablespoon sugar

1

inch long piece fresh ginger, peeled and lightly smashed with the side of a knife

1 ½

teaspoons

vanilla extract

or caviar from 1 vanilla bean
cantalope flavoring
1

cup

diced cantaloupe

½

cup

whole milk

1 ½

teaspoons

salt
INSTRUCTIONS
For ice cream base: Pour cream, milk and ginger into a saucepan and heat over medium-low heat or until mixture is scalding.

Beat together yolks and sugar until mixture becomes thick and turns a pale yellow.

Pour ½ cup of the scaling cream mixture into the yolk mixture and whisk to prevent scrambling. Pour the yolk mixture into the saucepan with the remaining cream and milk, and stir together.

Turn the heat down to low and stir continuously until the mixture thickens enough to coat the back of a spoon, 8 to 10 minutes.

Stir in the vanilla extract and strain through a fine sieve or if using a vanilla bean, strain first then stir in caviar.

Pour ice cream base into a bowl and place over an ice bath and set side until completely cooled. Remove from ice bath, cover and refrigerate for 4 to 6 hours or until base has chilled.

Place cantaloupe and milk into a blender well and blend until smooth. Strain mixture and stir in sea salt.

To make ice cream: Pour ice cream base into your ice cream maker and follow the manufacturers directions. Mix/freeze base for about 15 minutes, once mixture begins to thicken/freeze (with the motor running) pour in the salted cantaloupe mixture directly into the churning ice cream until fully incorporated. Allow the ice cream to continue churning until the desired consistency had been achieved.

Serve immediately or store in an airtight, freezer proof container. Ice cream with store in the freezer for up to 1 month.
NOTES
*1 1/2 quarts
*1 serving = 1/2 cup
Serving:
1
serving
Calories:
256
kcal
Carbohydrates:
16
g
Protein:
3
g
Fat:
20
g
Saturated Fat:
12
g
Cholesterol:
148
mg
Sodium:
327
mg
Potassium:
90
mg
Sugar:
14
g
Vitamin A:
846
IU
Vitamin C:
1
mg
Calcium:
80
mg
Iron:
1
mg