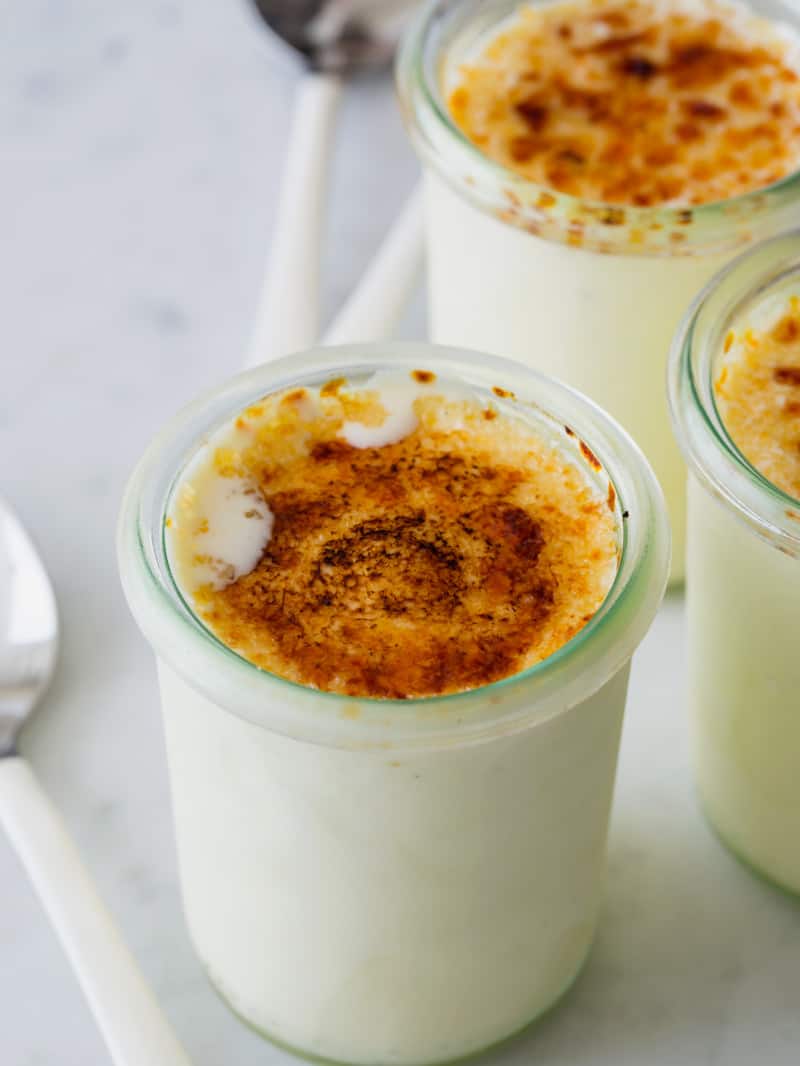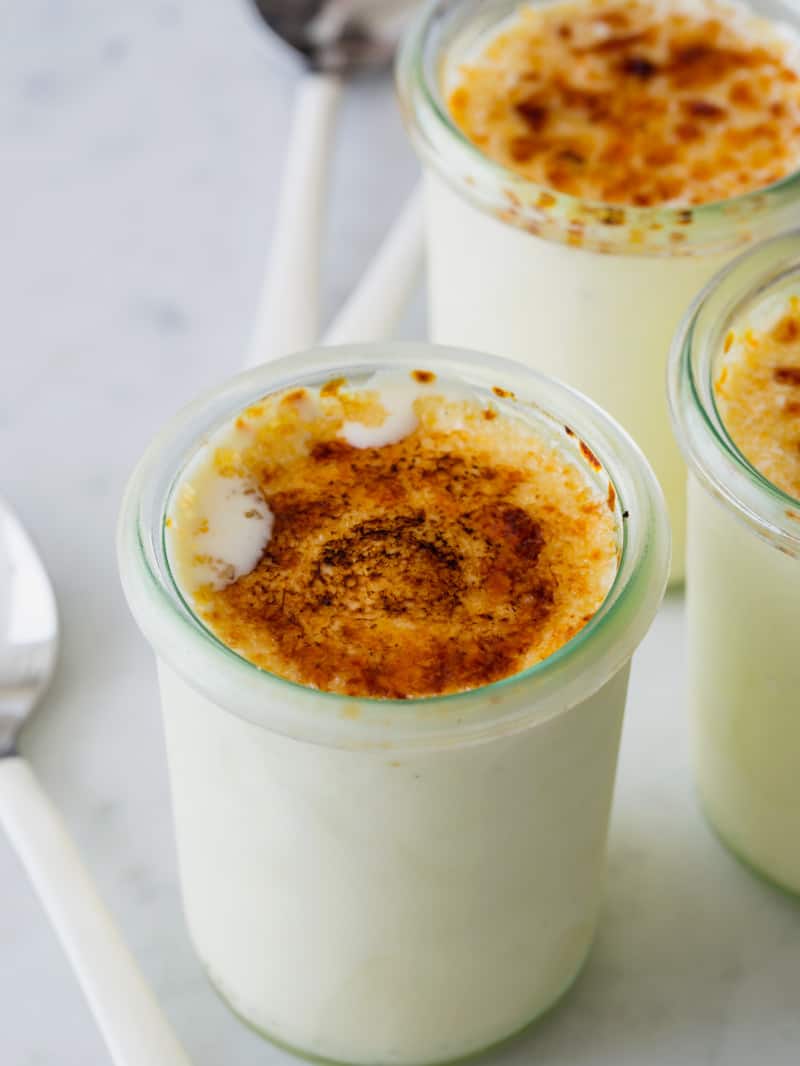 Because Fathers day is coming up, we wanted to remind you that this recipe exists. I know it's always hard to figure out what to get Dad, because parents in general are super hard to shop for. If you're lucky enough to live in the same city as your Dad, then you're really lucky because you can make him this frozen creme brulee custard. It's the most delicious rich ice cream situation there ever was, and it's decadent and perfect to show someone that you love them, plus you will be making enough for yourself to eat some too, so it's pretty much the most ideal situation. :)
♥ Teri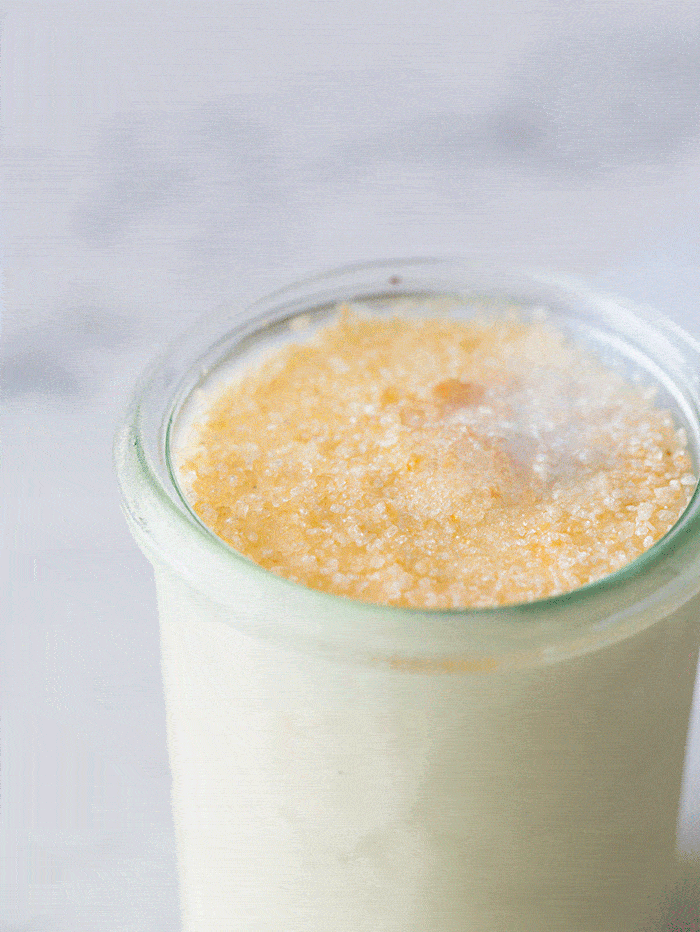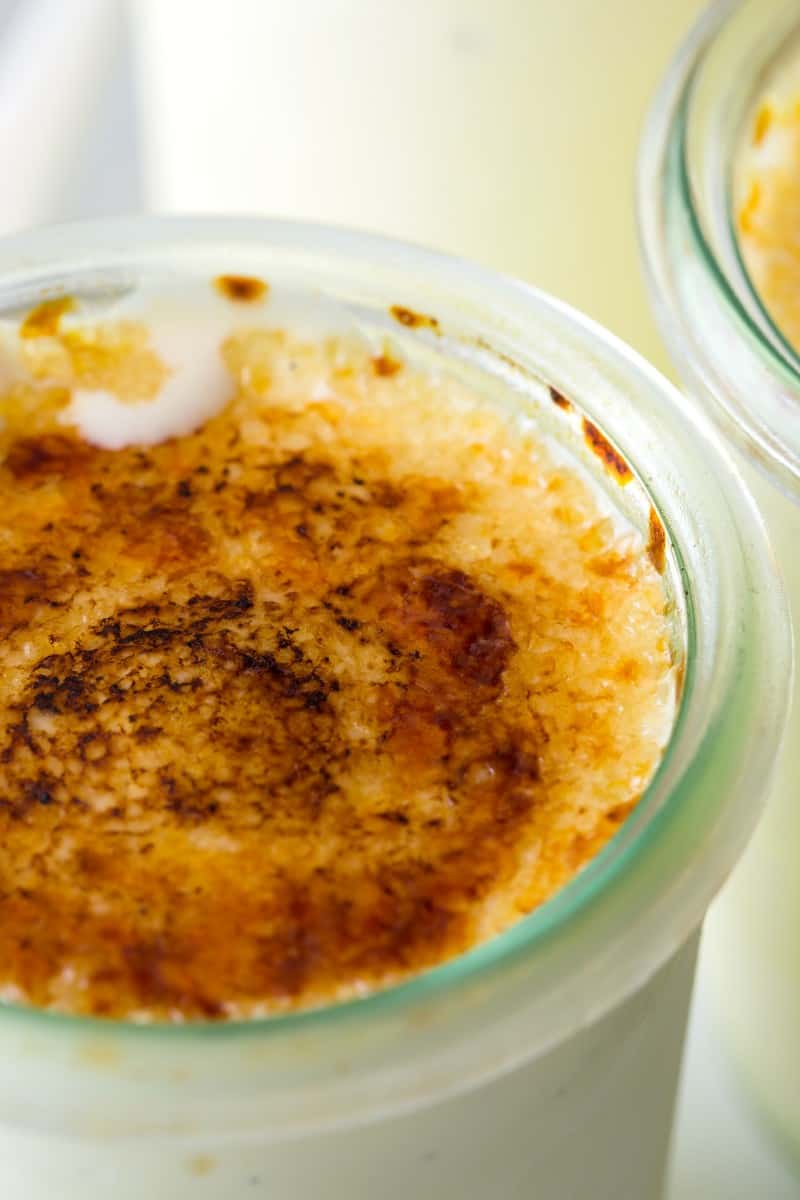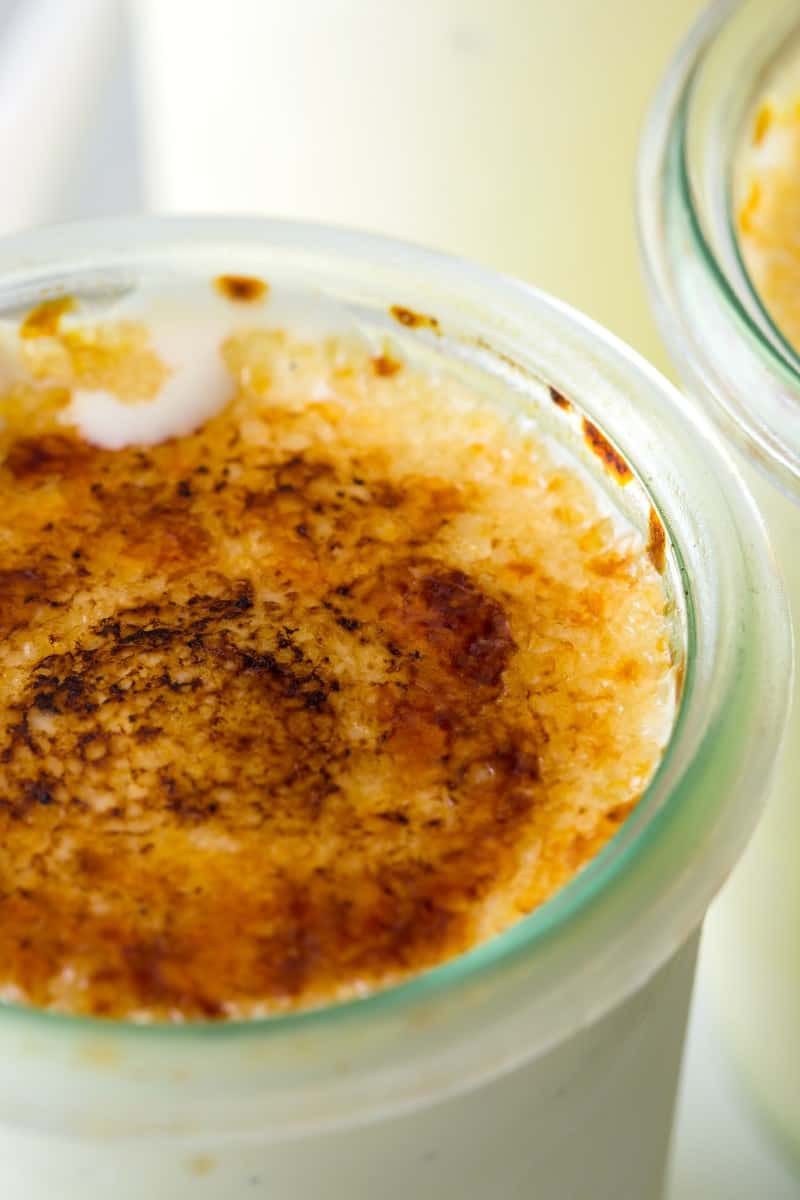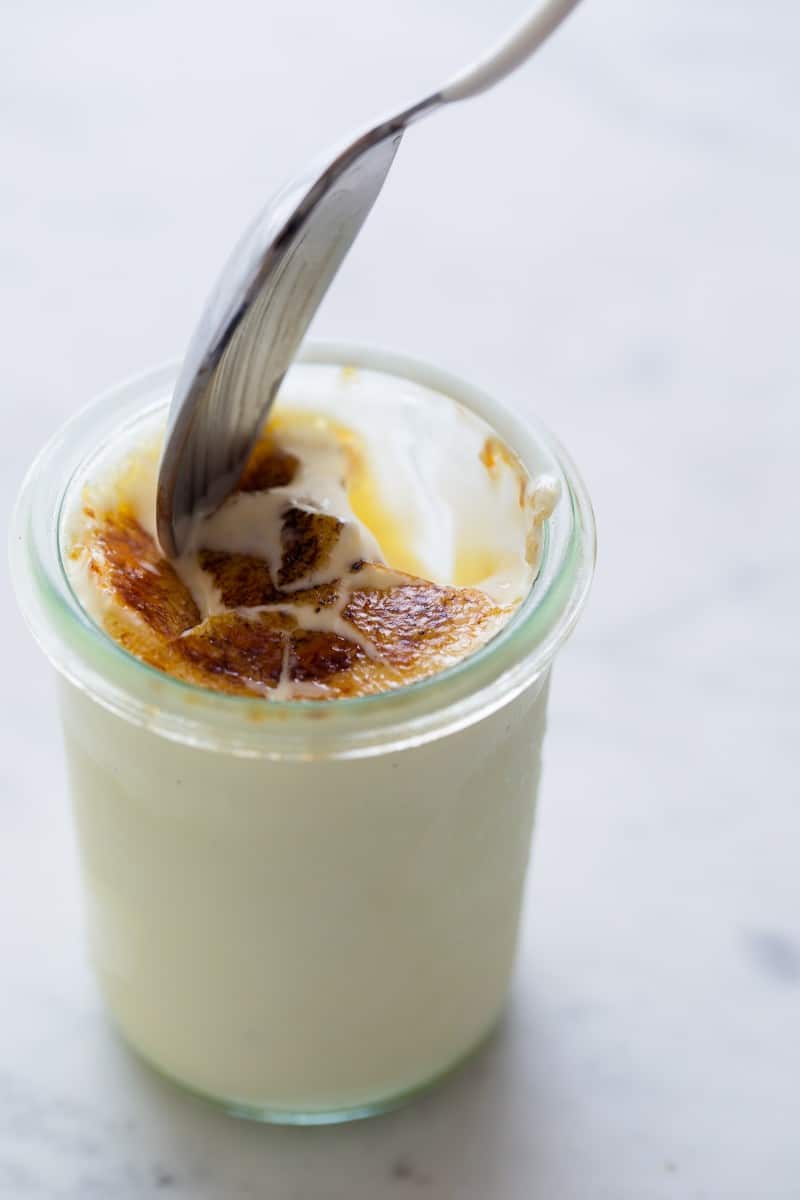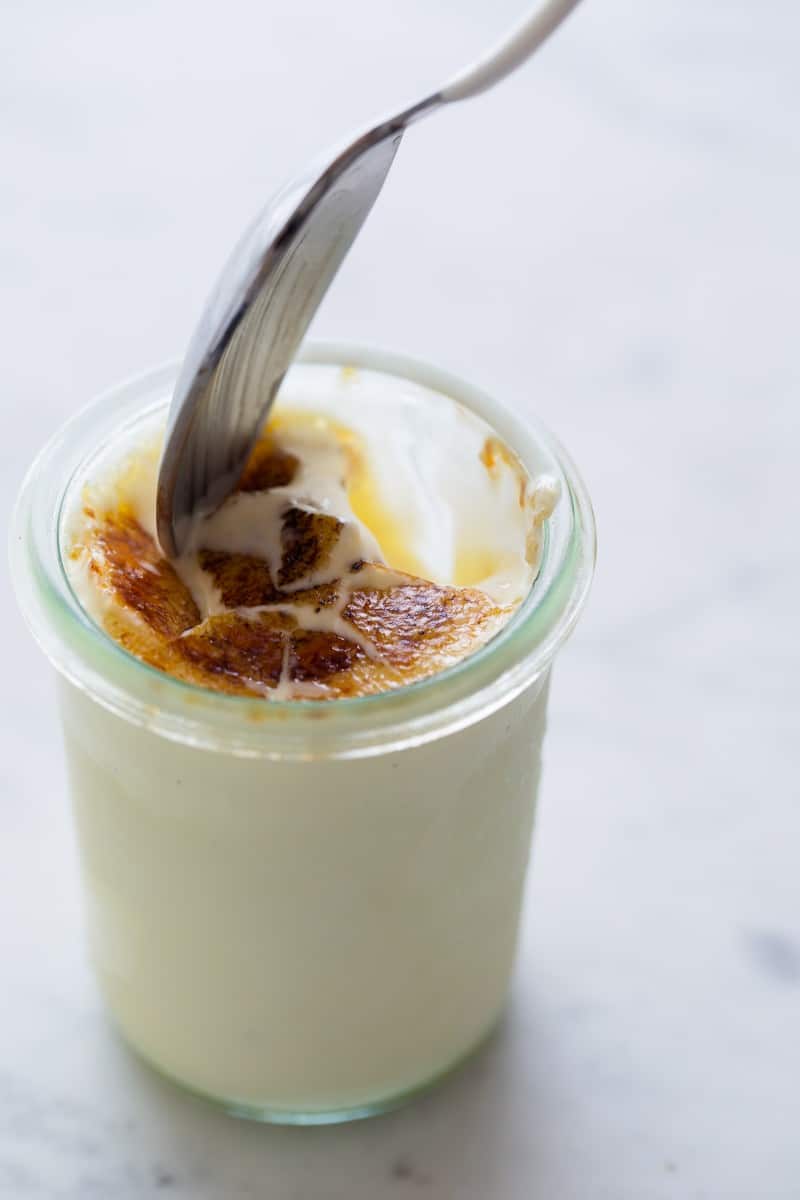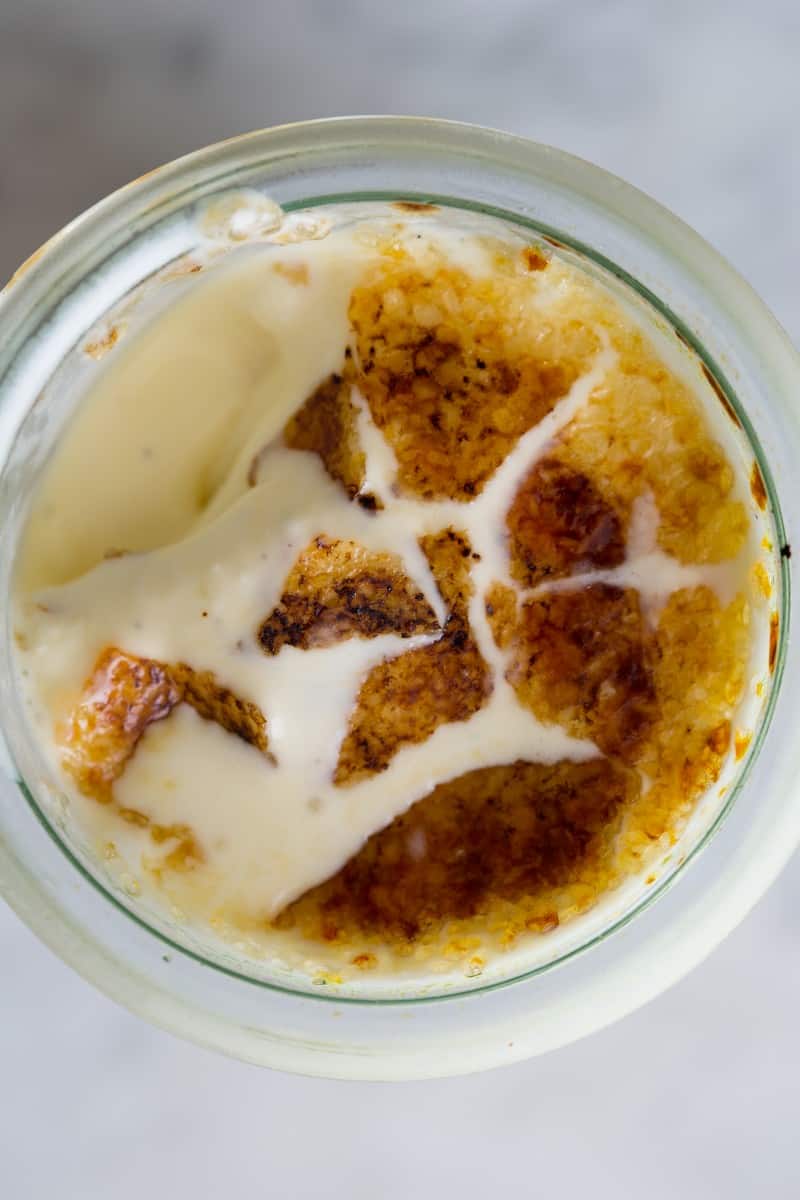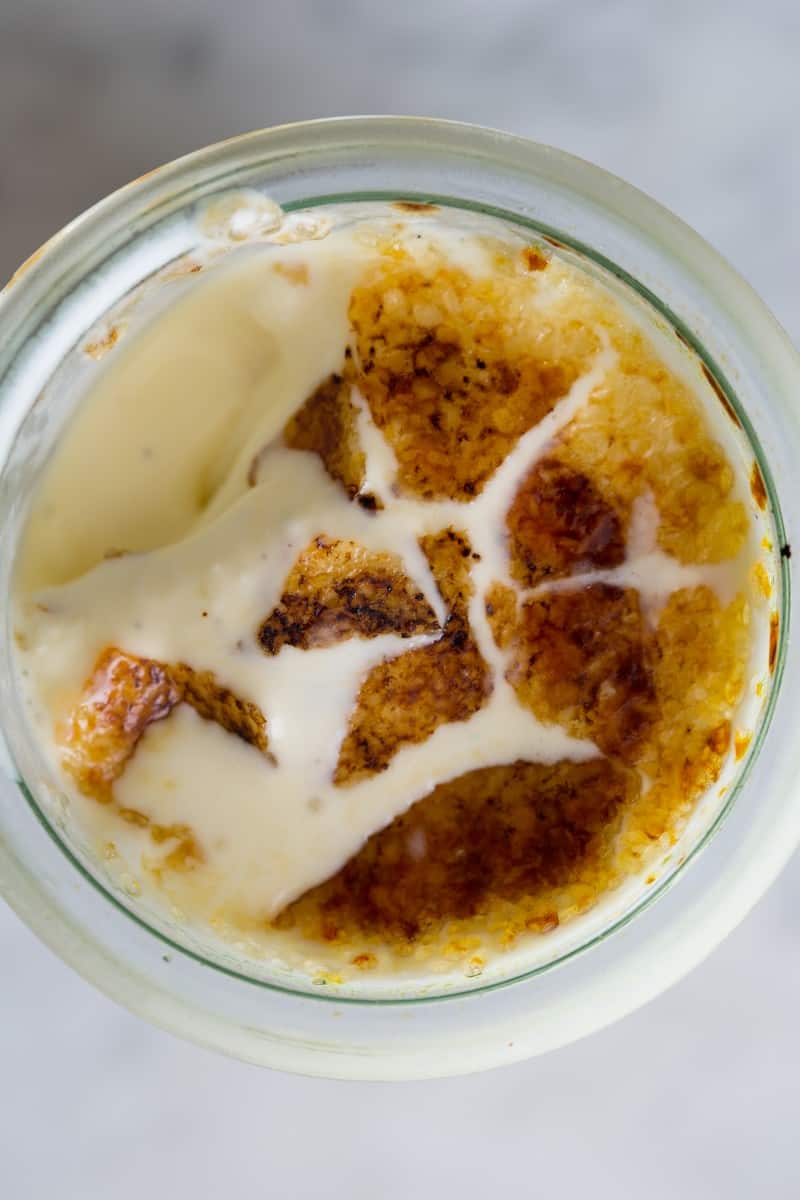 Today we're bringing back one of our favorite frozen custards/ice creams ever, Frozen Creme Brulee Custard! The best part about this recipe?! The caramelized, sugary topping of course! You do need a hand held, kitchen blow torch for this recipe though, but they tend to be pretty inexpensive these days, so it might be worth buying for this recipe and then you just have a neat little blow torch for all your future bruleeing needs! Anyway, we hope you guys enjoy this tasty little treat, perfect for these hot, summer days!
Hi Guys! I'm very excited because today we have our first ice cream of the year…and it's actually frozen custard! Difference between ice cream and custard? The yolk content in frozen custard is much higher, resulting in a much richer product. Yum. Today we're starting with Crème Brûlée Frozen Custard, a deliciously velvety and creamy custard with a deep vanilla bean flavor. This frozen custard is so nice and thick that you're safe to brûlée the tops for a few seconds without turning everything into a creamy puddle. I absolutely love this dessert, especially since it doesn't skip out on the best part of crème brûlée, the caramelized sugar shell. Since there are so many yolks used in this custard it's important to make sure you keep your heat pretty low as you scald your mixture to ensure you don't scramble your eggs. Although you strain the mixture you'll be left with a faint taste of cooked egg….no thank you, not for me. Anyway, we could all use some frozen treats this summer and this one's pretty awesome, me thinks. Enjoy! xx, Jenny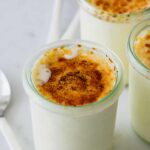 ---
Crème Brûlée Frozen Custard
INGREDIENTS
12

egg yolks

1

cup

superfine sugar, divided

½

teaspoon

salt

1

vanilla bean cut in half and divided

2

cups

cold heavy cream

1

cup

cold half & half

can use whole milk

½ to ¾

cup

turbinado sugar (raw sugar)
Recipe instruction visual controls:
INSTRUCTIONS
In a saucepan combine, cream, half & half, half of sugar and half of vanilla bean (caviar scraped out and added to mixture with pod). Place oven medium-low heat and simmer until sugar dissolves.

In a mixing bowl whisk together egg yolks, half of sugar and salt. Whisk until light and fluffy.

Once cream mixture is scalding, add 1 cup to yolk mixture, whisking to prevent the mixture from scrambling.

Add tempered yolk mixture to saucepan and whisk together. Allow mixture to scald until mixture thickens enough to coat the back of a spoon, 3 to 4 minutes.

Strain custard through a cheesecloth lined sieve, into a mixing bowl. Place bowl into an ice bath and stir in remaining vanilla bean half. (caviar scraped out and added to mixture with pod)

Allow mixture to sit until room temperature. Cover custard and chill in the refrigerator for 8 to 12 hours (overnight).

Freeze custard according to your machine's manufacturer's instructions.

Scoop custard into small jars and place in freezer until fully frozen, 3 to 5 hours.

Top frozen custards with a full layer of raw sugar (about 1 to 2 tablespoons). Carefully brûlée the tops of each custard and serve immediately.
NOTES
*Makes 1 1/2 quarts Frozen Custard
Calories:
384
kcal
Carbohydrates:
44
g
Protein:
4
g
Fat:
22
g
Saturated Fat:
12
g
Cholesterol:
257
mg
Sodium:
129
mg
Potassium:
76
mg
Sugar:
42
g
Vitamin A:
914
IU
Vitamin C:
1
mg
Calcium:
71
mg
Iron:
1
mg