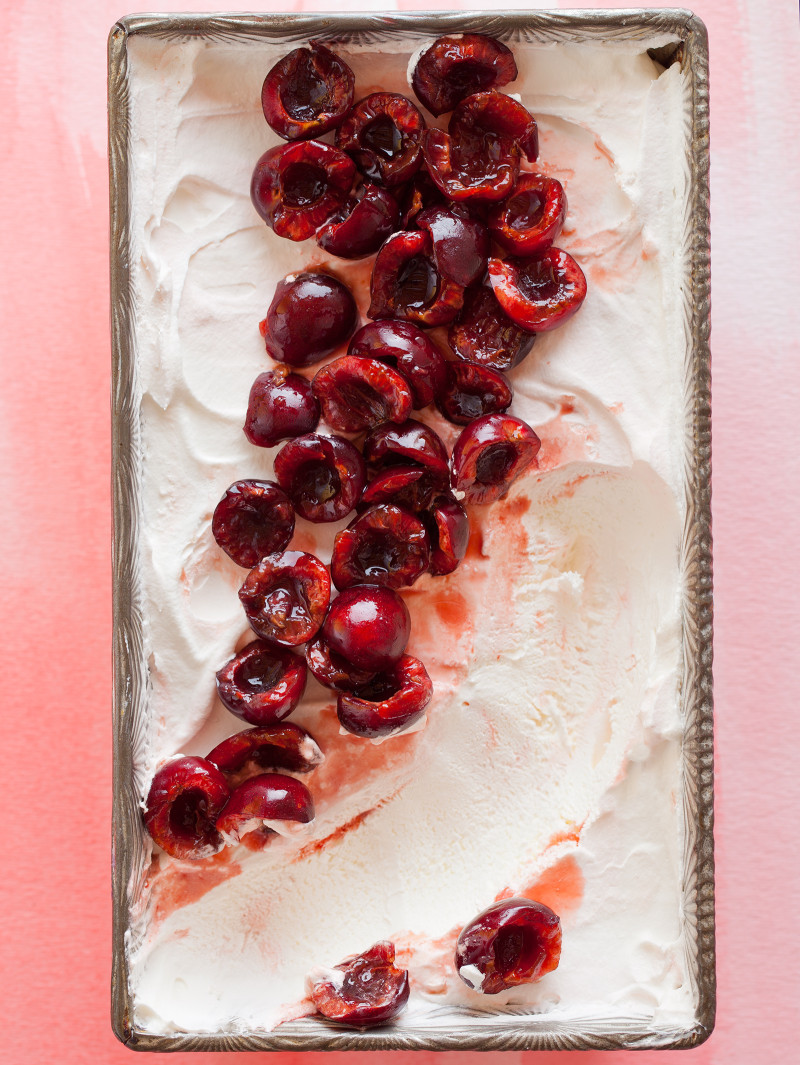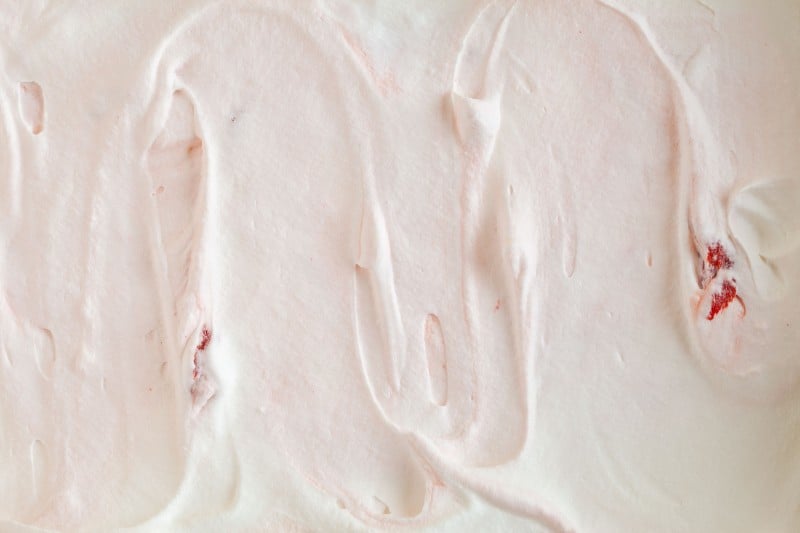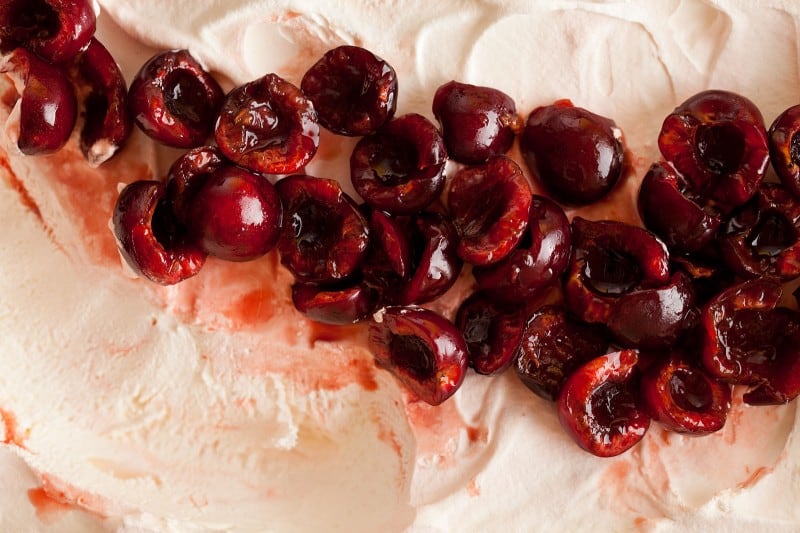 I never really knew what the hell a semifreddo was until I started reading Donna Hay. Its pretty much one of the best things for summer. Essentially its ice cream without the pain in the ass part. No ice cream maker needed! Its one of those things where you should just let your schizophrenic taste buds go wild and come up with whatever flavor combinations you think might be awesome. Fresh fruit on the top always makes things more delicious and prettier. We used seasonal cherries for our Cherry Semifreddo with an Orange Cherry Compote. Great crazy with it! Go for it!
♥ Teri
Cherry Semifreddo with Orange Cherry Compote
Makes 2 quarts
Ingredients:
1 cup dried sour cherries
1 ¼ cup granulated sugar, divided
6 large egg whites
2 cups heavy cream, chilled
1 tablespoon Kirshwasser
cherry compote:
2 cups cherries, pitted and halved
2 tablespoons granulated sugar
1 tablespoon freshly squeezed orange juice
1 tablespoon honey
1 cinnamon stick
2 whole star anise
Directions:
1. Place dried cherries and ¾ cup sugar in a food professor and pulse together 10 times. Set aside.
2. Beat egg whites in a bowl until soft peaks begin to form.
3. Gradually add remaining sugar and continue to beat until stiff, glossy peaks form. Set aside.
4. Whip cold cream together with Kirshwasser until soft peaks form.
5. Fold the meringue mixture into the cream; then fold the dried cherry mixture into the meringue and cream mixture.
6. Scoop the mixture into a large dish, cover and allow the semifreddo to freeze, about 5 hours.
7. Pour the ingredients of the compote into a saucepan, stir and simmer.
8. Once the mixture has slightly thickened, about 7 minutes, remove from heat and allow to cool.
9. Scoop the mixture over the semifreddo and serve.