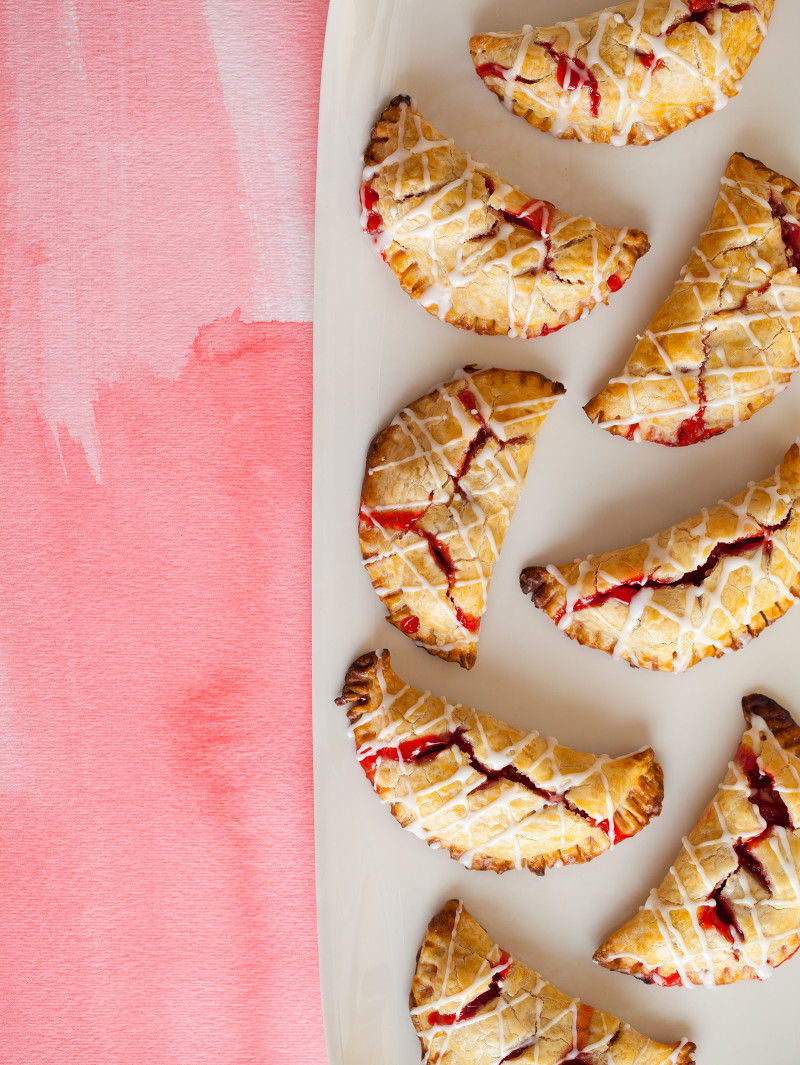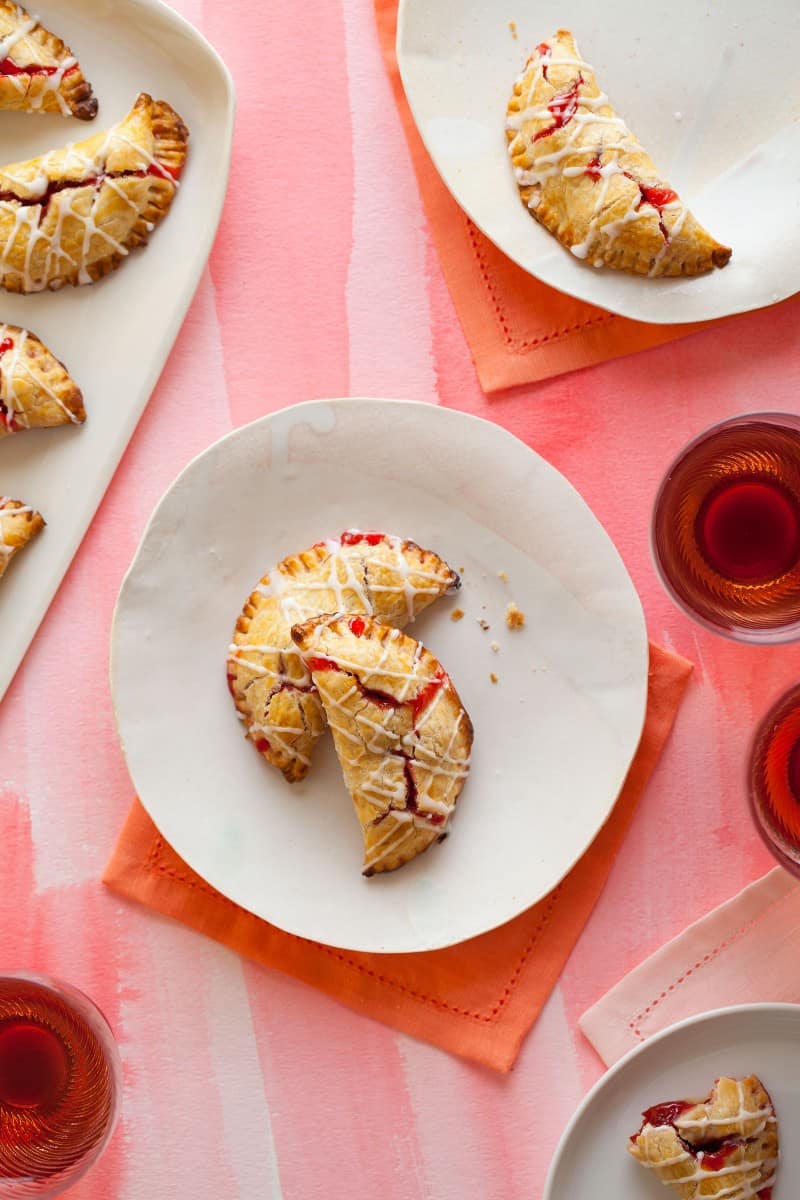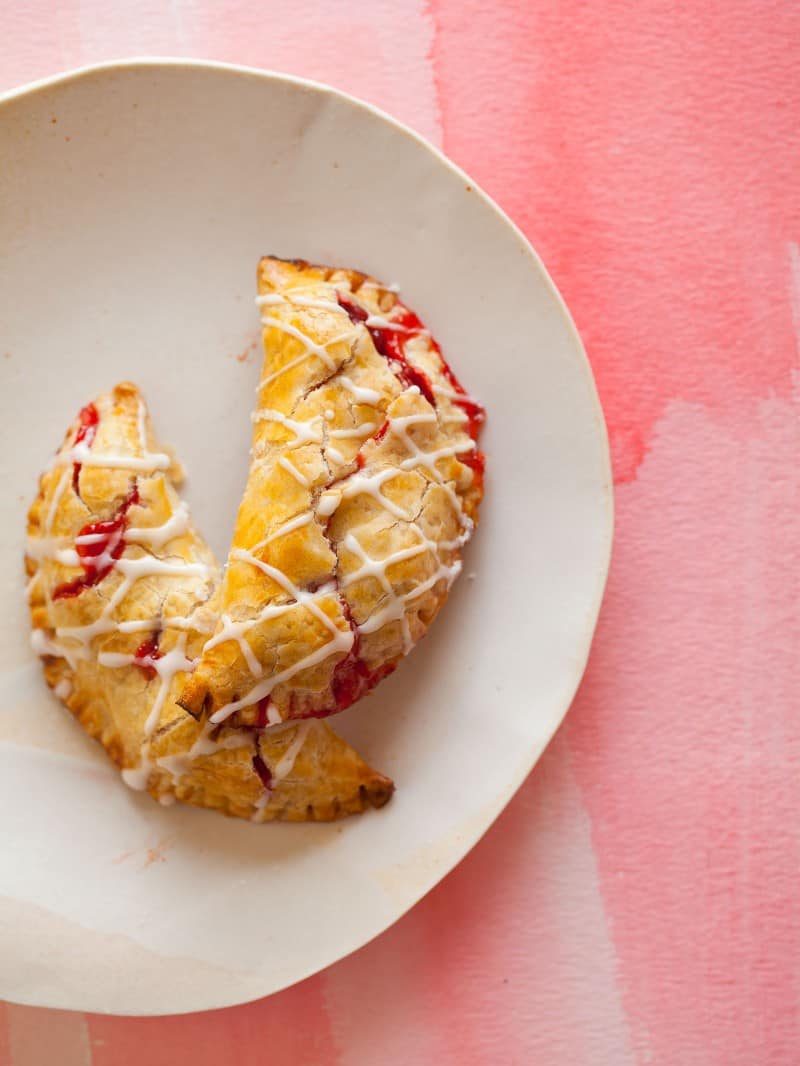 Oh yes. Single serving pastries. The stuff dreams are made of. I really like single serving pastries because then its SUPER clear whats mine, and super clear what is yours, and you won't be eating any of mine. It prevents a hog situation from arising, yet still satisfies everyone. So apart from that, they are also super cute. Its like a puppy with huge paws, or a baby giraffe that stands crooked. Mini stuff is always cute and always awesome. This would be a great thing to bring to a BBQ.
Cherry Hand Pies
Makes 12
Ingredients:
pie dough:
2 cups all purpose flour
¼ teaspoon baking powder
¼ teaspoon salt
¾ cup cold unsalted butter, cut into cubes
¼ cup cold cream cheese, cut into cubes
2 Tablespoons buttermilk
filling:
3 cups cherries, pitted and quartered
2/3 cup granulated sugar
3 tablespoons minute tapioca
2 teaspoons ground cinnamon
1/8 teaspoon salt
2 tablespoons lemon juice
2 teaspoons almond extract
egg wash:
1 egg
1 tablespoon heavy cream
cherry icing:
½ cup powdered sugar, sifted
2 tablespoons Kirshwasser
1 tablespoon heavy cream
1 teaspoon vanilla extract
Directions:
1. Preheat oven to 400°F.
2. In a bowl sift together the flour, baking powder and salt.
3. Add the cold cubs of butter and cream cheese and cut in with a pastry knife or your fingers until a fine crumble is made.
4. Add the buttermilk and gently work together, until a dough just comes together.
5. Form the dough into a disc, wrap it in plastic wrap and place in the refrigerator.
6. While the dough chills prepare the filling. Place the filling ingredients into a bowl and mix together until well combined. Set aside and allow the mixture to sit for 10 to 15 minutes.
7. Roll the dough out onto a lightly floured surface until ¼ inch thick.
8. Cut twelve 4 inch circles from the dough and fill each with a small amount of cherry filling.
9. Whisk together the egg and cream.
10. Brush the perimeter of each hand pie with the egg wash and fold/pinch together, creating ½ circles.
11. Press the ends with the back of a fork to seal and brush the tops with the egg wash.
12. Using a pairing knife, cut 3 small slits on the tops of each hand pie.
13. Place them onto a parchment lined baking sheet and bake in the oven for 15 to 18 minutes or until golden brown.
14. Allow the hand pies to cool completely on a cooling rack.
15. While the hand pies cool, place the powdered sugar, Kirshwasser, cream, and vanilla extract into a small bowl and gently stir together with a fork until fully incorporated and smooth.
16. Drizzle the icing over the hand pies and serve.