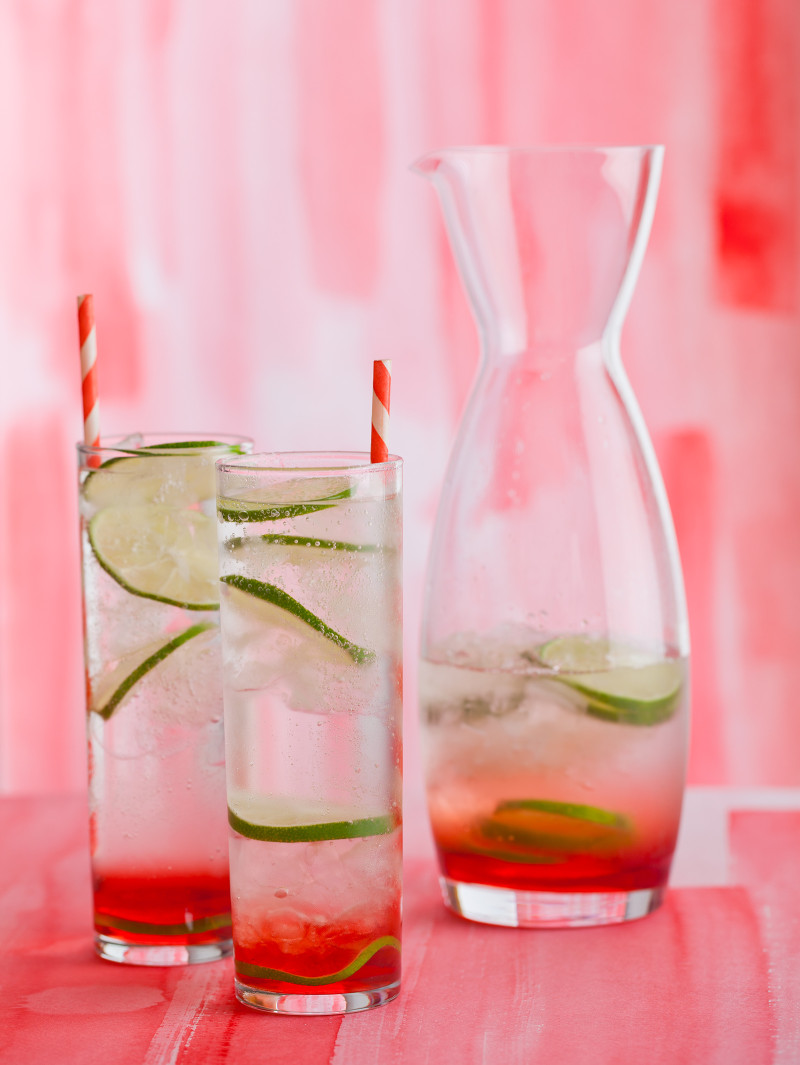 I must admit, I'm not the biggest drinker. You know those under aged college girls who take a shot or two of cheap vodka and are falling all over the place? Well, that's the relationship I have with alcohol now. Pathetic, I know…..BUT that doesn't mean I don't appreciate a great cocktail or even better, a nice cold beer! When it's annoyingly hot out like its been lately I love being able to sit by the pool, sip on a refreshing cocktail, and not move for several hours….enter Sweet Cherry Gin and Tonic. I love this drink and it's not too sugary sweet, I really hate that. You can use any kind of gin, but I prefer using "Tanqueray Rangpur" for this drink because of the great lime flavor infused into the gin which goes really well with the cherries! Here's a tip: make pitchers of this drink at a time. Trust me :)
xx Jenny
Sweet Cherry Gin & Tonic
Serves 4 to 5
Ingredients:
cherry-lime simple syrup:
¼ cup plus 2 tablespoons sweet cherry juice
2 tablespoons fresh lime juice
½ cup granulated sugar
2 cups gin ("Tanqueray Rangpur" is my favorite for this)
¼ cup fresh lime juice
8 cups tonic water
fresh lime wedges
Directions:
1. Place the cherry juice, lime juice and sugar into a small sauce pan and simmer until the sugar dissolves.
2. Remove from heat and allow to cool completely.
3. In a pitcher stir together the cherry-lime syrup, gin, and lime juice.
4. When ready to serve fill glasses with ice and pour ¼ cup of the gin mixture into each glass.
5. Fill the glasses with tonic water, stir and serve with lime wedges.