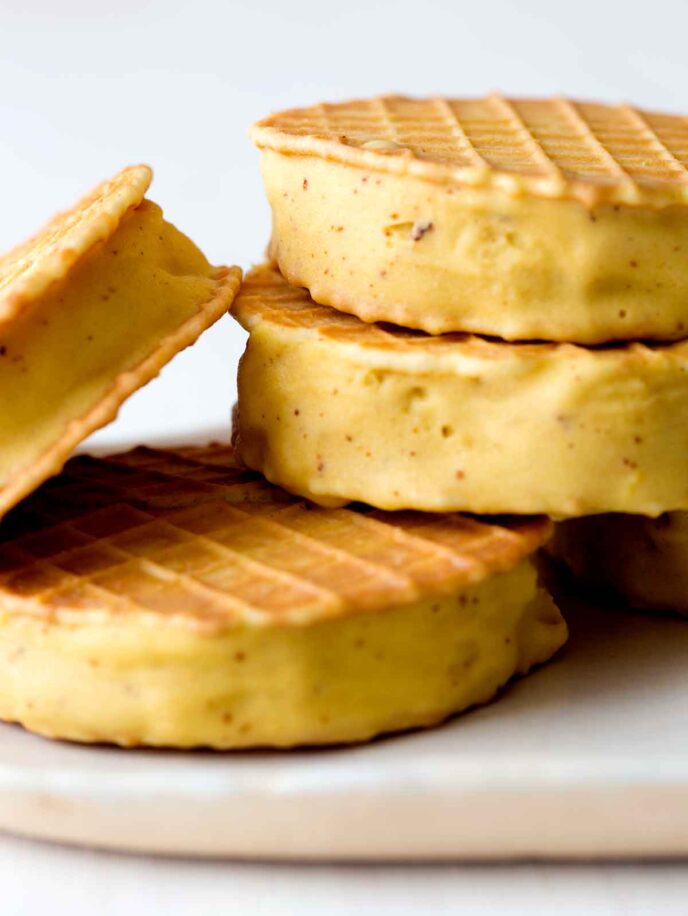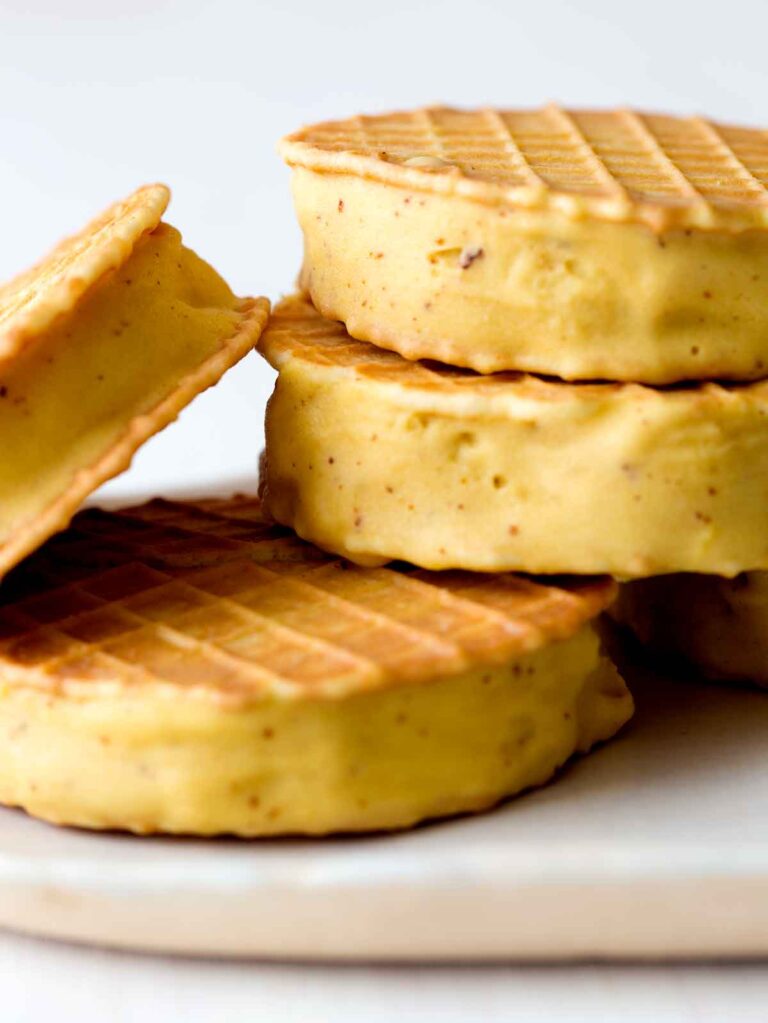 Summer is here, so it's officially ice cream season!! Yay! We have so many fun ice cream flavors we've whipped up for this summer, but we're starting with these little guys….Browned Butter Ice Cream Sandwiches!! This recipe is actually pretty simple, it's basically a vanilla ice cream base (usually brown sugar) that has glorious browned butter added to the mix to give it a delightfully nutty flavor.
We made little (or actually pretty big) ice cream sandwiches out of the ice cream, using our waffle cone recipe but if you don't have a waffle cone iron, then you can totally make the stove top version and they'll still be super delicious! These little discs are actually easier to make because you loose the anxiety part of possibly burning your fingertips off whilst trying to quickly shape them into cones while they're still hot and pliable.
I love these browned butter ice cream sandwiches and they're really great to pack up individually and take along to a picnic (in a well iced cooler, of course!). So yay summer and yay more fun ice cream flavors to come!! Enjoy! xx, Jenny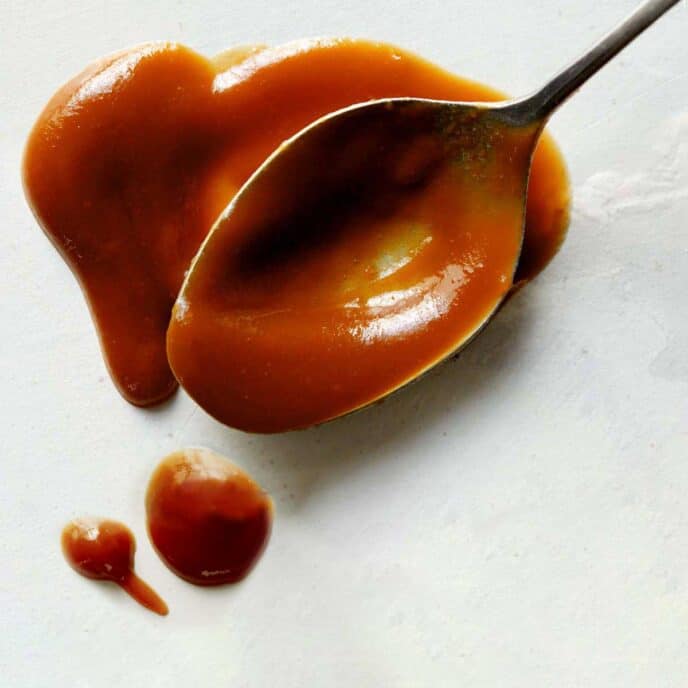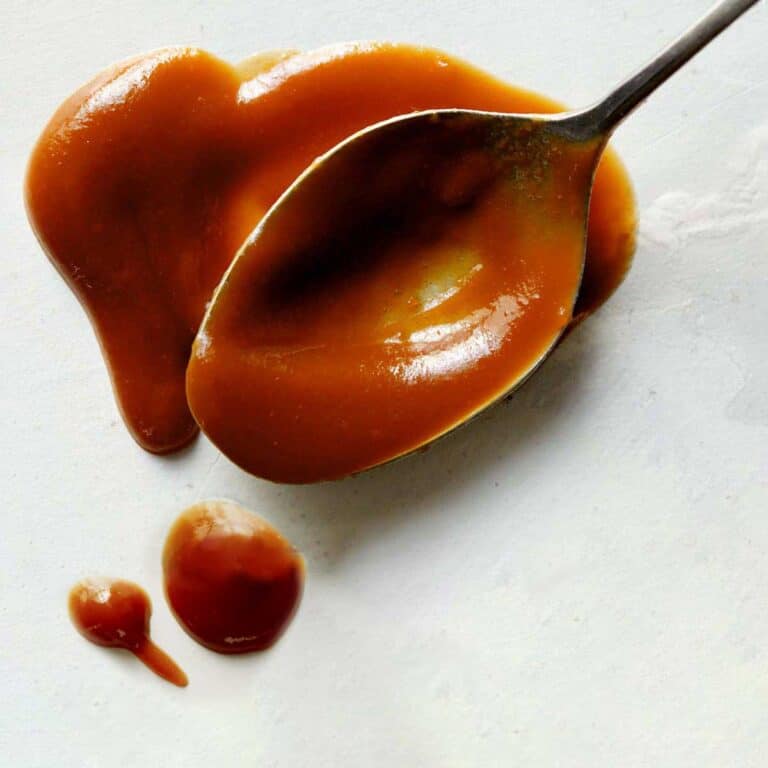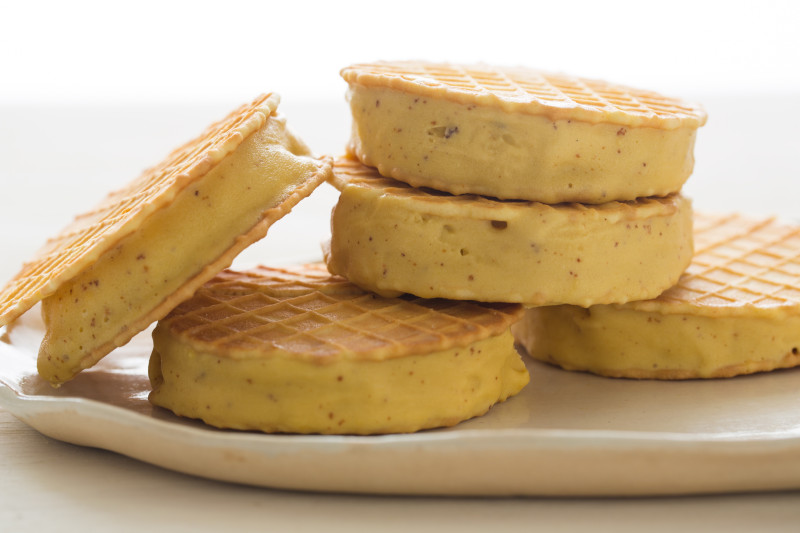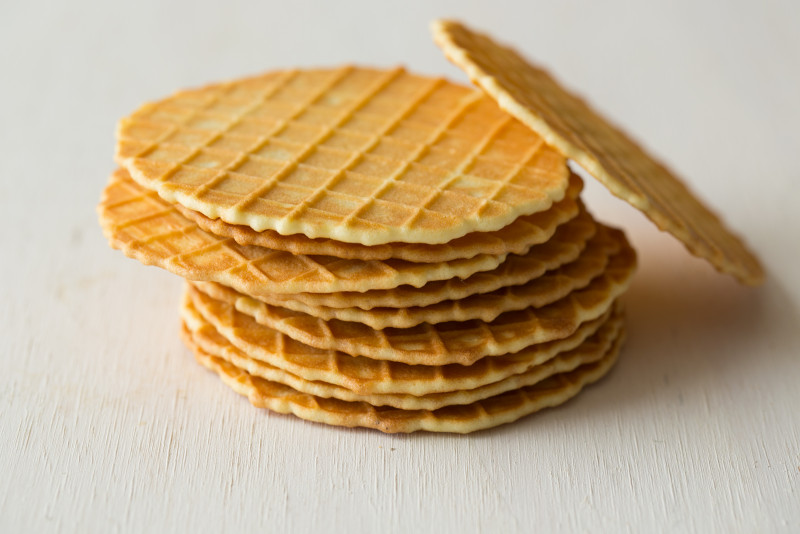 Hungry for more?
Subscribe to never miss a recipe.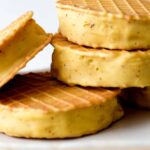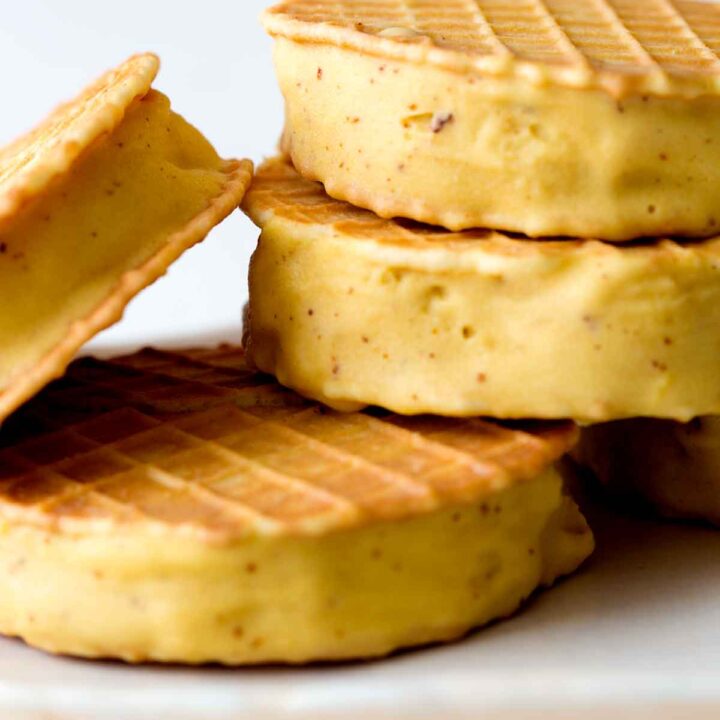 ---
Browned Butter Ice Cream Sandwiches
INGREDIENTS
8

egg yolks

¾

cup

light brown sugar

¼

cup

superfine sugar

½

teaspoon

salt

1

vanilla bean cut in half

2

cups

cold heavy cream

1

cup

cold whole milk

1 ½

sticks

unsalted butter, browned and cooled
INSTRUCTIONS
In a saucepan combine, cream, half & half, half of the sugars and vanilla bean (caviar scraped out and added to mixture with pod). Place oven medium-low heat and simmer until sugar dissolves.

In a mixing bowl whisk together egg yolks, remaining sugar and salt. Whisk until light and fluffy.

Once cream mixture is scalding, add 1 cup to yolk mixture, whisking to prevent the mixture from scrambling.

Add tempered yolk mixture to saucepan and whisk together. Allow mixture to scald until mixture thickens enough to coat the back of a spoon, 3 to 4 minutes.

Strain ice cream base through a cheesecloth lined sieve, into a mixing bowl. Place bowl into an ice bath and stir in browned butter.

Allow mixture to sit until room temperature. Cover ice cream base and chill in the refrigerator for 8 to 12 hours (overnight).

Freeze ice cream according to your machine's manufacturer's instructions.

Scoop custard into a shallow dish or freeze safe container until fully frozen, 3 to 5 hours.

For waffle discs: Pour 2 teaspoons of the batter into the center of a waffle cone iron and press until golden brown, transfer flat discs onto a cooling rack and cool until waffle discs are completely crisp, 3 to 5 minutes.
To assemble:
Place half of the waffle discs onto a baking sheet and top with a single scoop of ice cream. Allow the ice cream to soften a bit, about 10 minutes. Carefully top the ice cream scoops with the remaining waffle discs and gently press down until the ice cream reaches the edge. Place the sandwiches in the freezer and freeze for at least an hour. Serve.
NOTES
*Makes 1 1/2 quarts of ice cream
Calories:
4302
kcal
Carbohydrates:
243
g
Protein:
42
g
Fat:
361
g
Saturated Fat:
215
g
Cholesterol:
2603
mg
Sodium:
1583
mg
Potassium:
1096
mg
Sugar:
224
g
Vitamin A:
13705
IU
Vitamin C:
3
mg
Calcium:
949
mg
Iron:
5
mg