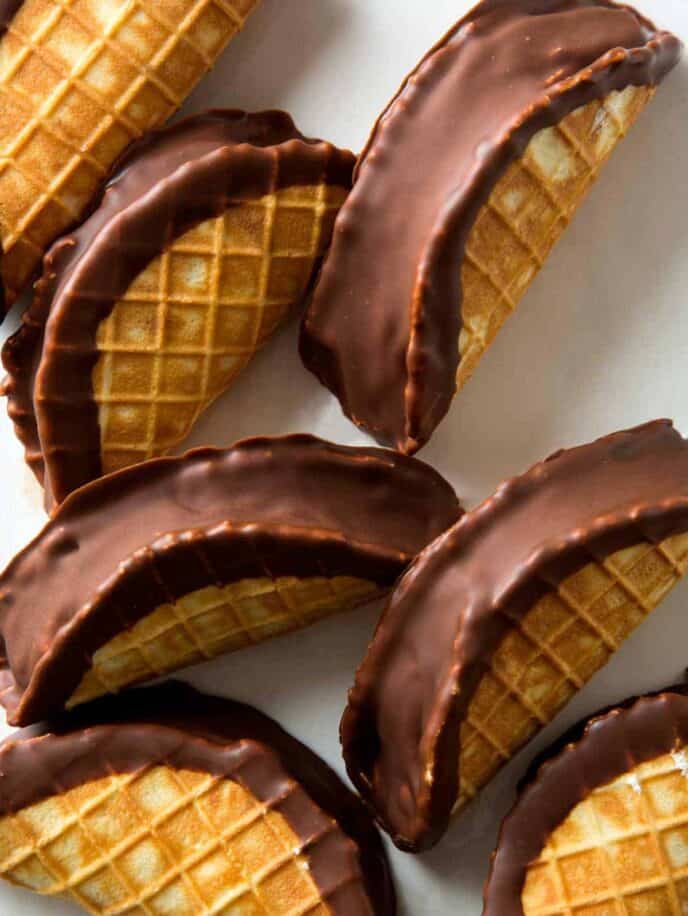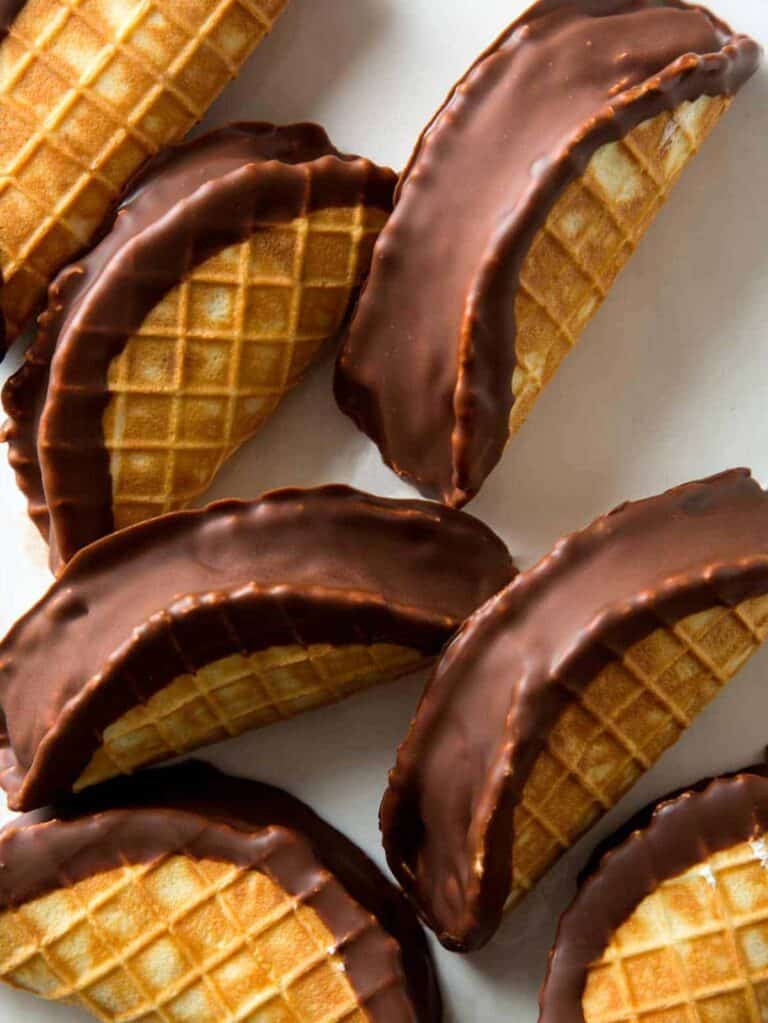 We love our homemade Mini Choco Taco recipe, and are excited to make them for the 4th of July! this year Tomorrow is our nation's Independence Day and I think this year, more than ever, it's important to display our deep love for this great country as well as EVERYONE who lives here and calls this place home! Seriously. :)
I love that this is a holiday that brings loved ones together to celebrate and we're definitely celebrating with our closest friends and family. We're just having a small barbecue this year and I'm making these Mini Choco Tacos for dessert. I love these little guys so much because they're a frozen treat, which is perfect for this time of year; plus no plates/bowls/utensils needed, just your hands…and probably a couple napkins. :)
I hope everyone has a glorious 4th of July, celebrating our glorious nation with the people (and animals, duh) that mean the most to you! Enjoy! xx, Jenny
If you love these Homemade Mini Choco Tacos, you might also like these recipes: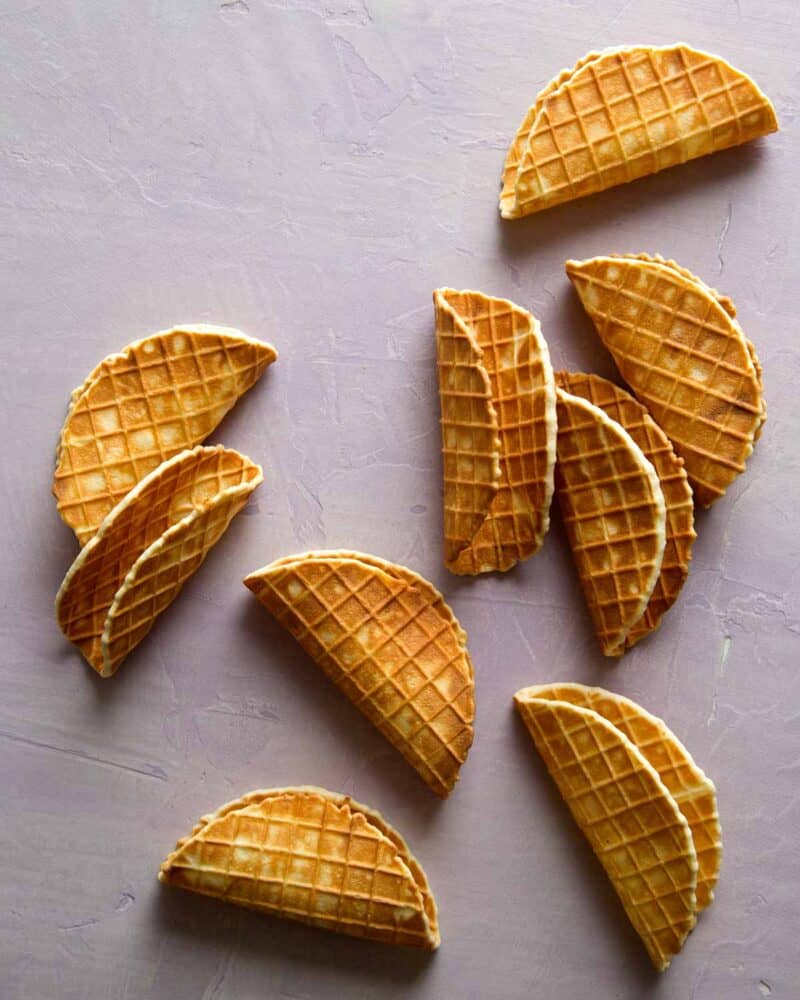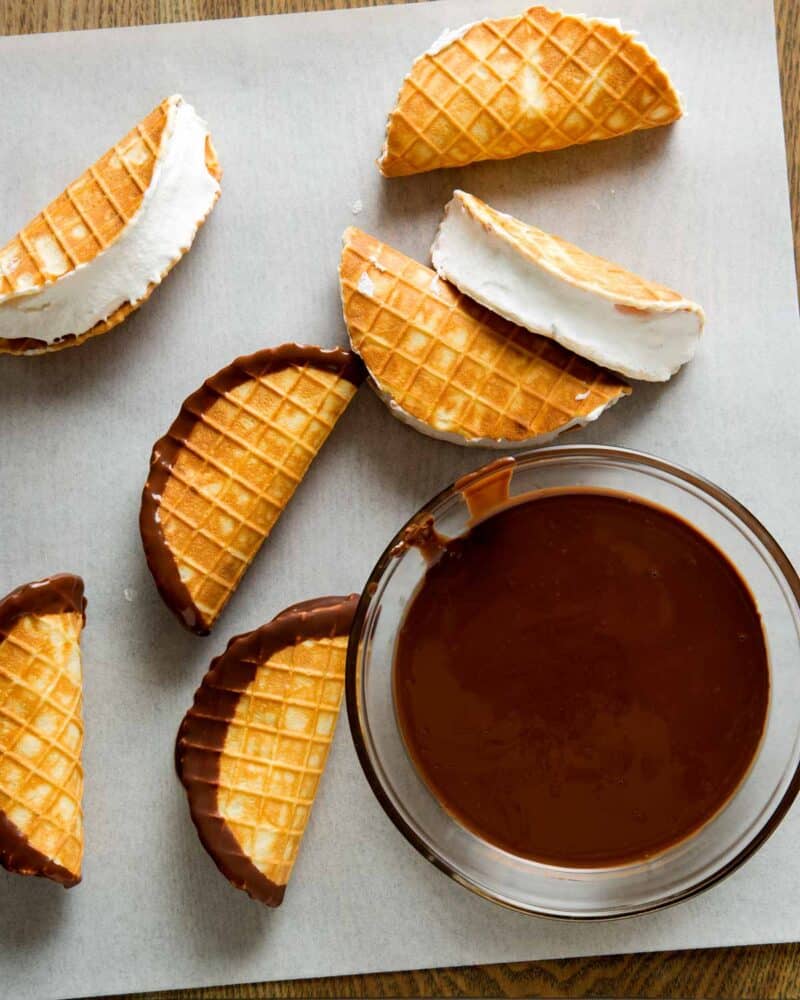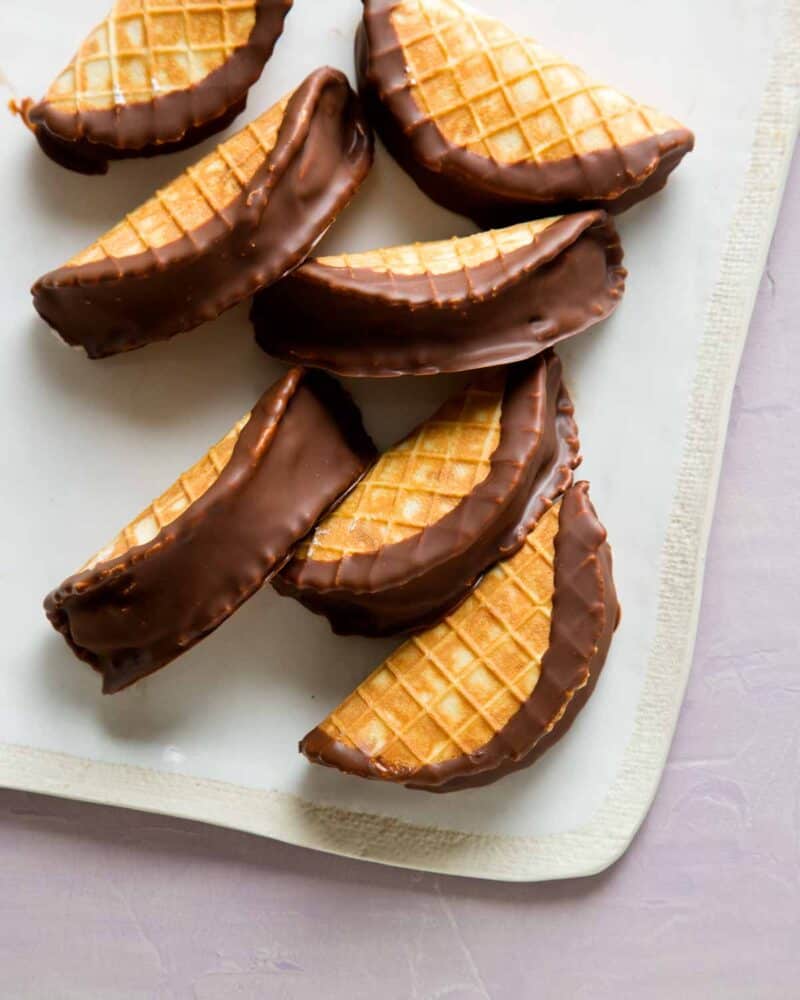 Hungry for more?
Subscribe to never miss a recipe.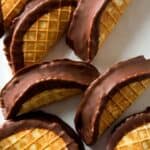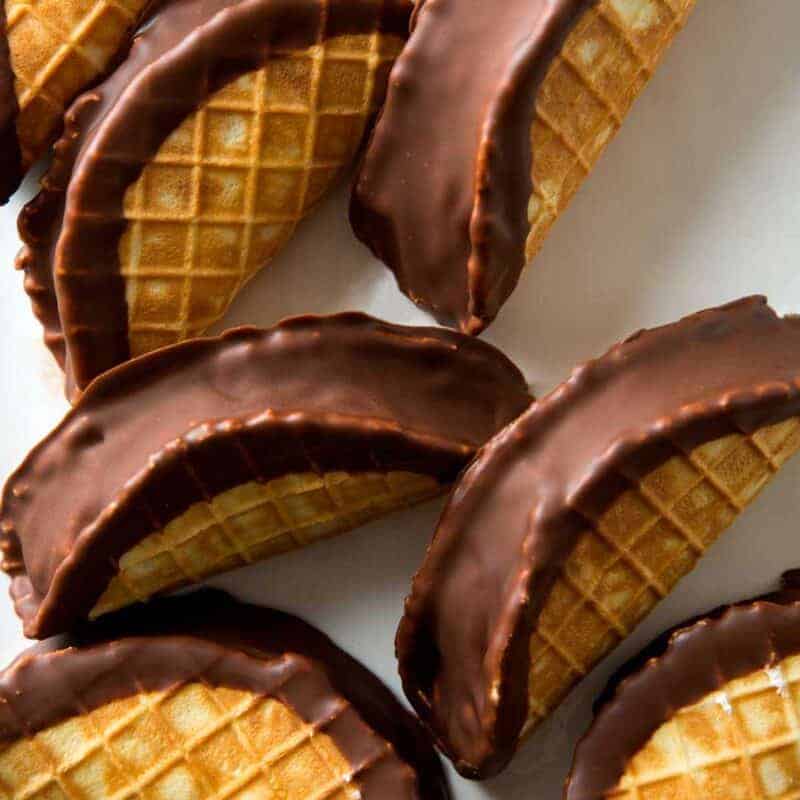 ---
Mini Choco Tacos
We took one of our favorite ice cream treats and re-created it at home! Our Mini Homemade Choco Tacos are smaller than the size you're used to, which makes them the perfect treat. You can even fill them with any kind of ice cream you like!
INSTRUCTIONS
Make waffle cone batter from recipe in link above.

Once batter has been made, heat your waffle iron (or a nonstick pan over medium heat). Pour 1 heaping tablespoon of batter onto the hot surface and close the lid of the waffle iron. **If using the stovetop, quickly spread batter into a thin circle, heat for 2 to 3 minutes, flip and cook for another minute before removing from the heat.

Quickly remove the waffle cone disc from the iron and place it on a flat, clean surface. Place the handle of a wooden spoon in the center of the disc and gently fold over half the disc until parallel with the other half. Hold for about 1 minute or until the waffle shell hardens completely. Set aside. Repeat until all the batter has been used.

Place two clean loaf pan, lined with parchment in the freezer.

Allow frozen custard or ice cream to sit out at room temperature for 5 to 10 minutes; you want the ice cream to soften a bit, but not melt.

Quickly but carefully spoon and press the ice cream into the waffle shells, smoothing the edges. After filling 2-3 shells, place them in one of the two freezer loaf pans, upright and stacked against one another. Repeat until all shells have been filled and placed in the freezer.

Allow ice cream to re-freeze, about 1 hour.

Place a clean baking sheet, lined with parchment paper, in the freezer.

Taking 2-3 ice cream filled waffle shells out at a time, quickly but carefully dip the open edge of each shell into the melted chocolate, shaking to remove any excess.

Transfer choco tacos to the freezer baking sheet and repeat until all choco tacos have been made.

Allow chocolate to thoroughly freeze, 20-30 minutes, before serving.

Once the choco tacos are completely finished and frozen, wrap them individually and keep them in the freezer for up to 2 months.
KEYWORD:
choco taco, ice cream