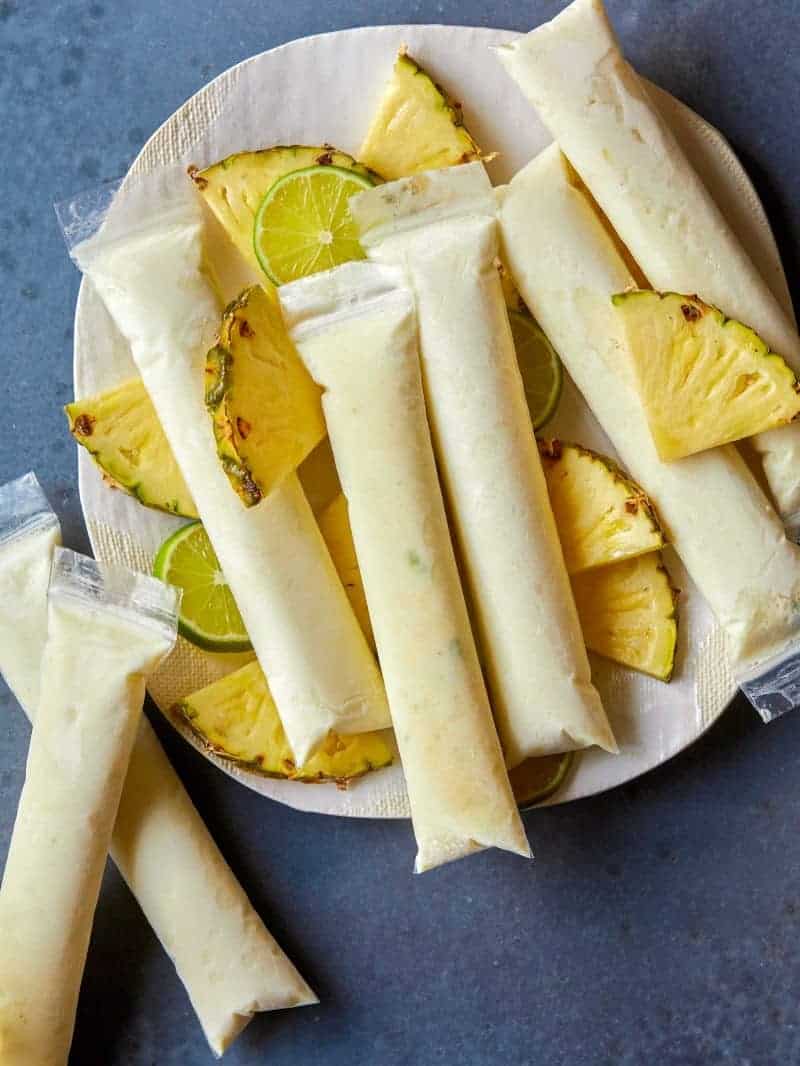 It has been boiling in LA lately with one heatwave right after the other and it's been tough to want to be active in the stagnant heat with the sun beating down on you, ya know? This is the time of year I become obsessed with popsicles, paletas and all things frozen treats. I'm originally from Chicago where Italian Ice is HUGE and I really miss being able to pop into an Italian Ice shop for a small (or large) cup! So recently I decided it was time to make my own, so I can have my own stockpile of them at all times during these hot AF months!
Today we have our Piña Colada Italian Ice Pops!! I decided to make them into pops because I just think they store better and they're already a perfect serving size that you can take with you on the go. I ordered the sleeves here and they were inexpensive and I got 100 in one order! I like the pina colada flavor for these guys because they're slightly creamy from the coconut and condensed milk, but still super light and refreshing from the pineapple and lime. This recipe is so easy to make and yields a bunch of Italian Ice Pops! Making these will be the best thing you do for yourself all summer. I promise. :) Enjoy! xx, Jenny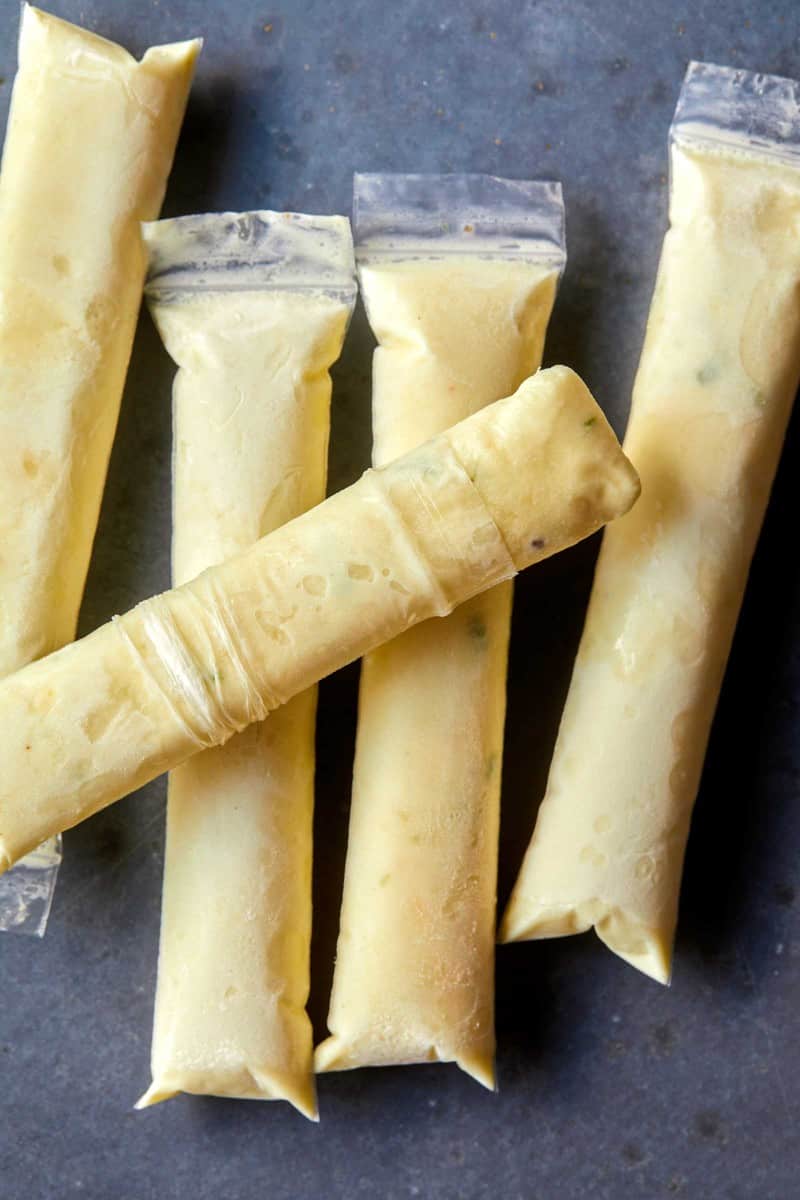 Piña Colada Italian Ice Pops

Makes 20

Ingredients:
2 pounds pineapple spears, divided
1 (15 ounces) can unsweetened coconut milk
1/2 (15 ounces) can unsweetened coconut cream
1 (14 ounces) can sweetened condensed milk
juice and zest from 2 limes

10 ounces coconut rum, optional
20 Plastic Italian Ice Pop Sleeves

Directions:
1. Dice 1 pound of pineapple spears and set aside.
2. Place remaining pineapple, coconut milk, coconut cream, condensed milk, lime juice and zest, and rum (if using) into the well of a blender and blend until mixture is smooth.
3. Spoon a couple tablespoons of the diced pineapple into each Italian Ice pop sleeve, and using a funnel fill the sleeves with the blended pina colada mixture, leaving about a 1/2 inch space at the top. Seal. Lay each sleeve onto a baking sheet, in a single layer and place into the freezer. Freeze ice pops for at least 6 hours. Serve.