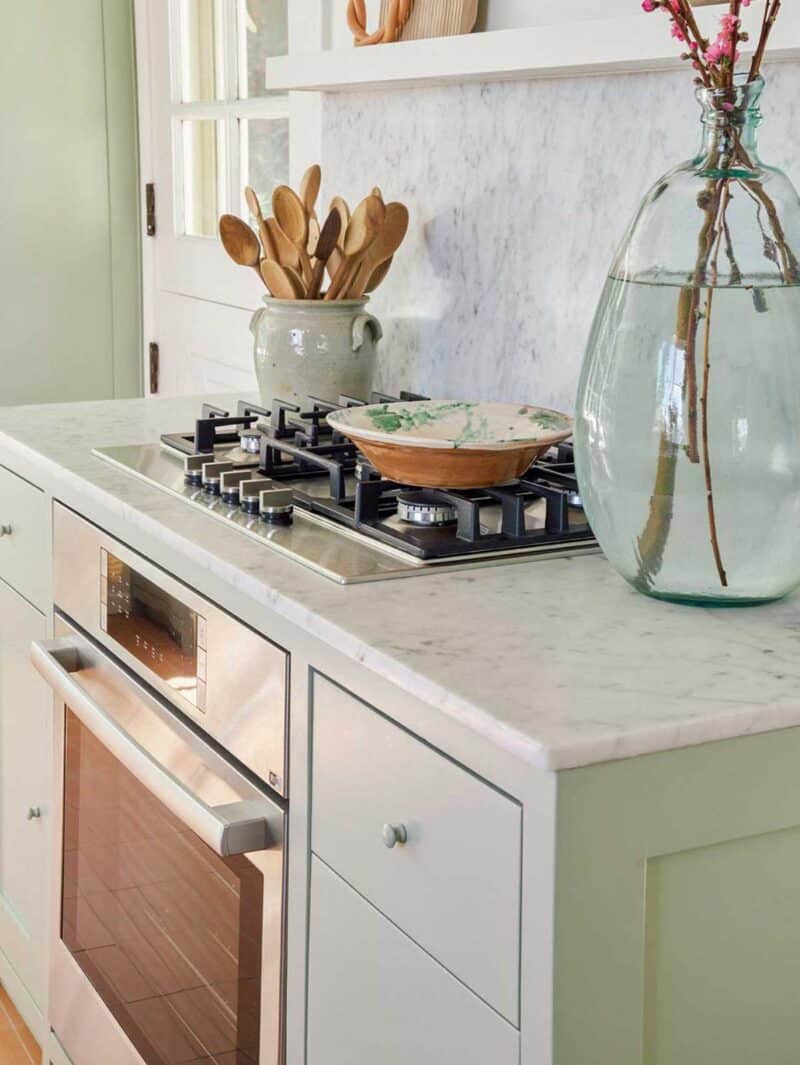 I love my new kitchen so much. In case you missed my Kitchen Reveal post, you can see it here. The main thing that makes my kitchen such a dream is my new Bosch appliances, so I wanted to share a little bit about what I choose to put in my kitchen and why. The first, and some would argue the most important, appliance in any kitchen is the refrigerator. I was so excited to get Bosch's 800 Series French door bottom mount refrigerator — there are a few different configurations you can choose from to suit your own needs. I love the simple and timeless design, it fits so well with everything. The refrigerator is also counter depth which fits my space perfectly.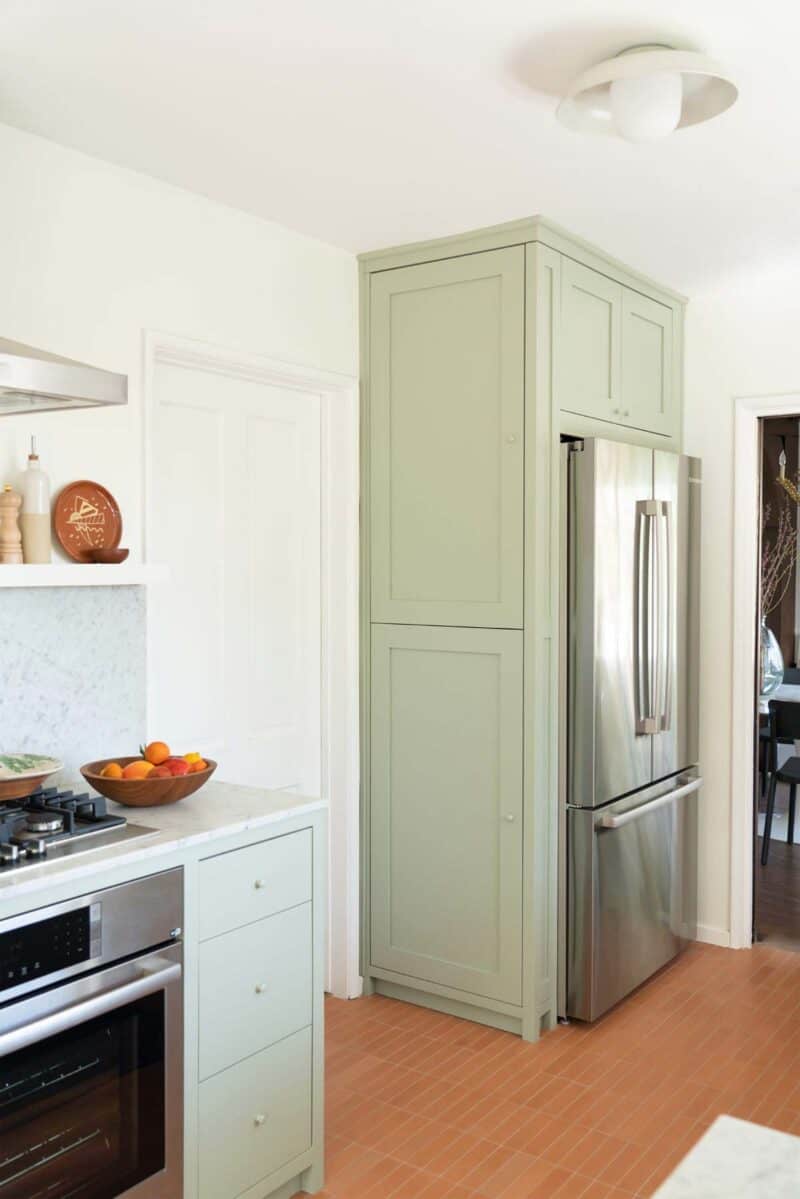 The refrigerator has a FlexBar, which allows you to totally customize the inside of your refrigerator to maximize space and meet your needs. It's really easy to switch shelving around and personalize the inside. I love the full width chiller drawer and the gallon size door bins. There are actually six door bins in total, so there is a ton of storage space. The freezer has three tiers, which makes organizing frozen food a dream. I also love the pyramid-shaped ice that comes out of the ice maker!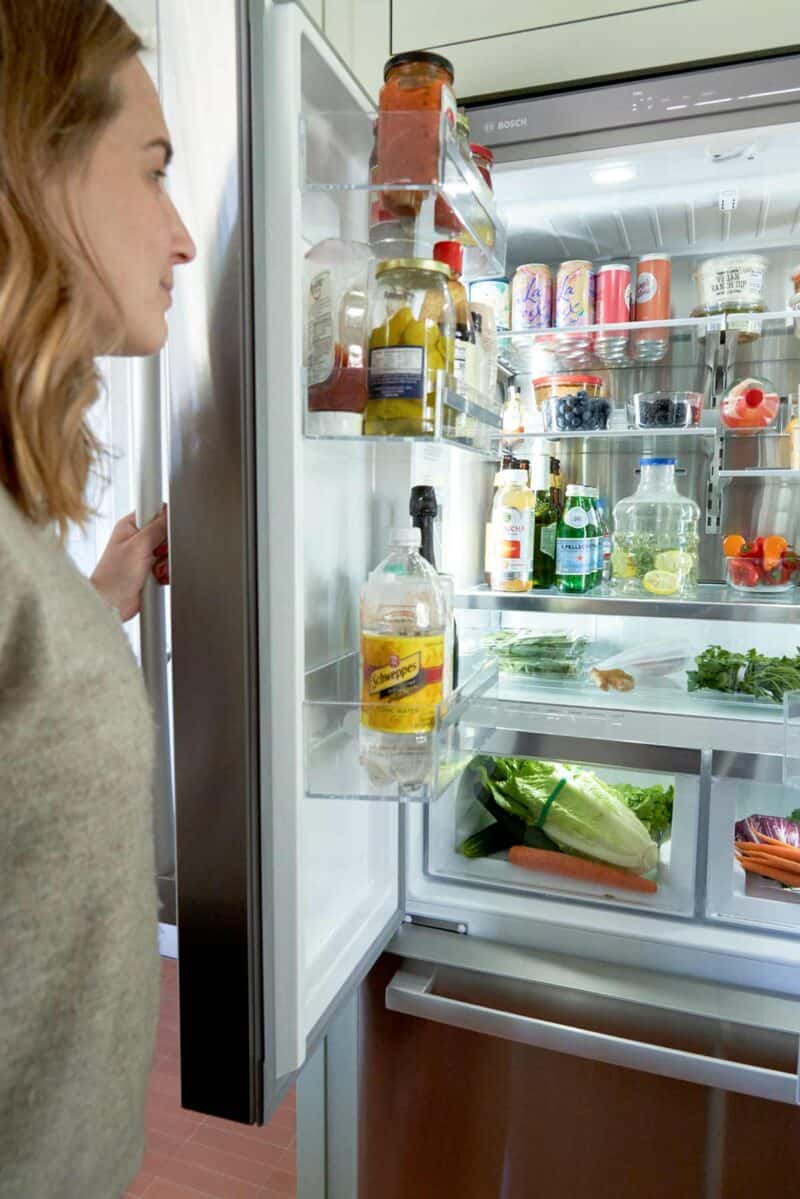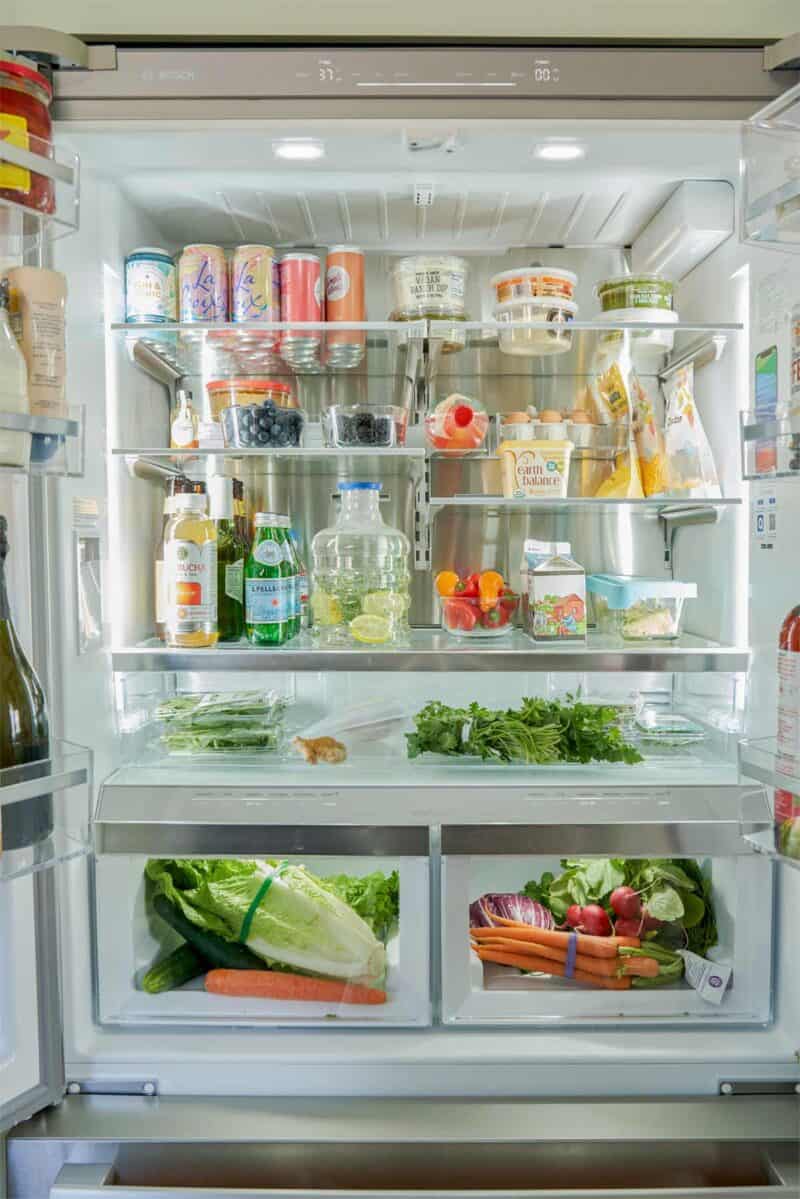 The refrigerator also features the new Bosch FarmFresh System. The system has four technologies that work together to keep all your food at peak freshness, including two VitaFreshPro drawers that adjusts the temperature and humidity depending on what I'm storing at the touch of a button–fruits, veggies, meats. The refrigerator also has AirFresh Filters hidden throughout the interior and dual compressors to eliminate unwanted odors between the refrigerator and freezer cavities. Everything has been thoughtfully designed, like the pretty LED lights that run down the inside on the left and right.
The refrigerator is also equipped with Home Connect, which allows me to remotely control and monitor the refrigerator using my smart phone.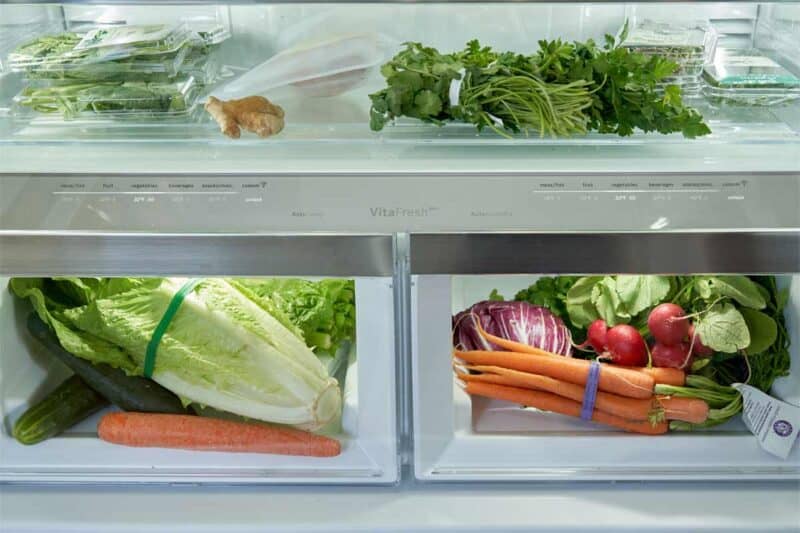 Up next: my beautiful Bosch Benchmark Series dishwasher with CrystalDry. I chose the option of the bar handle design because I thought it matched really nicely with the refrigerator. Let me tell you guys, I LOVE this dishwasher. It's so quiet, you can't even tell it's running. The dishwasher has three racks, so the bottom fits all the large bowls and baking sheets I use often. The dishwasher's tines also fold down, and the middle rack can be raised or lowered to accommodate different types of dishes and stemware. I don't even have to pre-wash anything anymore because of the PrecisionWash technology this dishwasher has. My favorite detail has to be the TimeLight. It's hard to tell when the dishwasher is running because it's so quiet, so TimeLight beams the remaining cycle time down on the floor and I know when my dishes will be sparkly clean. And, with CrystalDry, I no longer need to towel or air dry my plastics!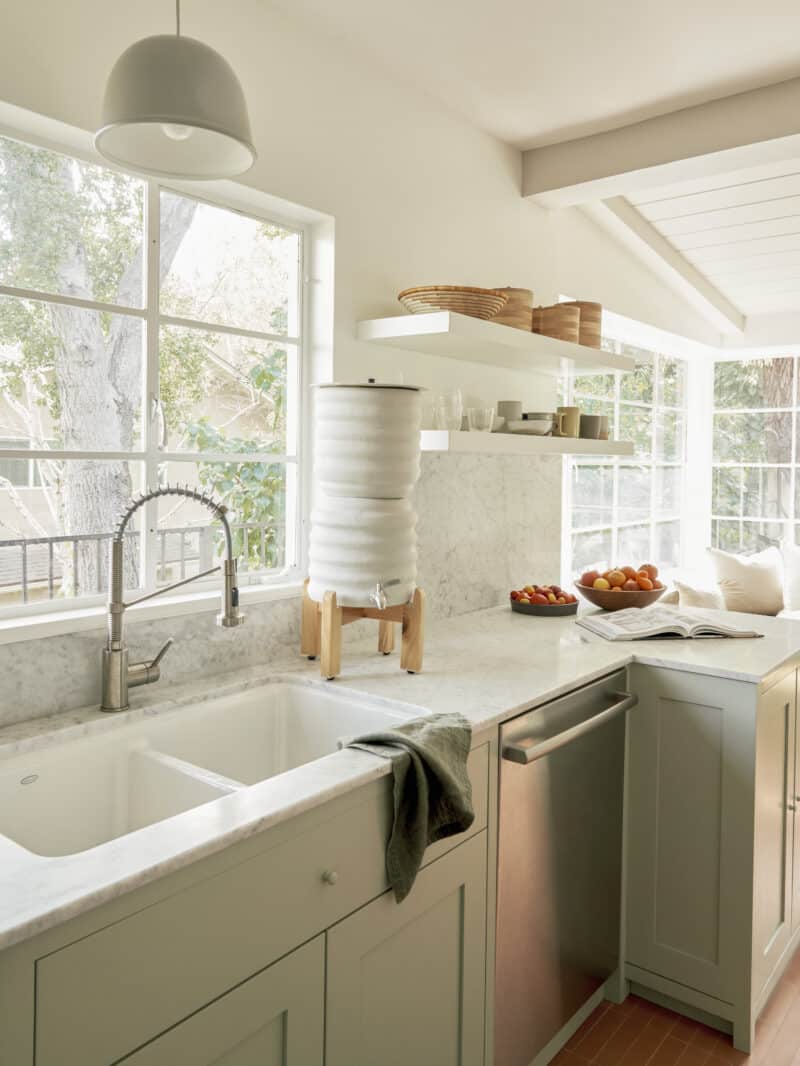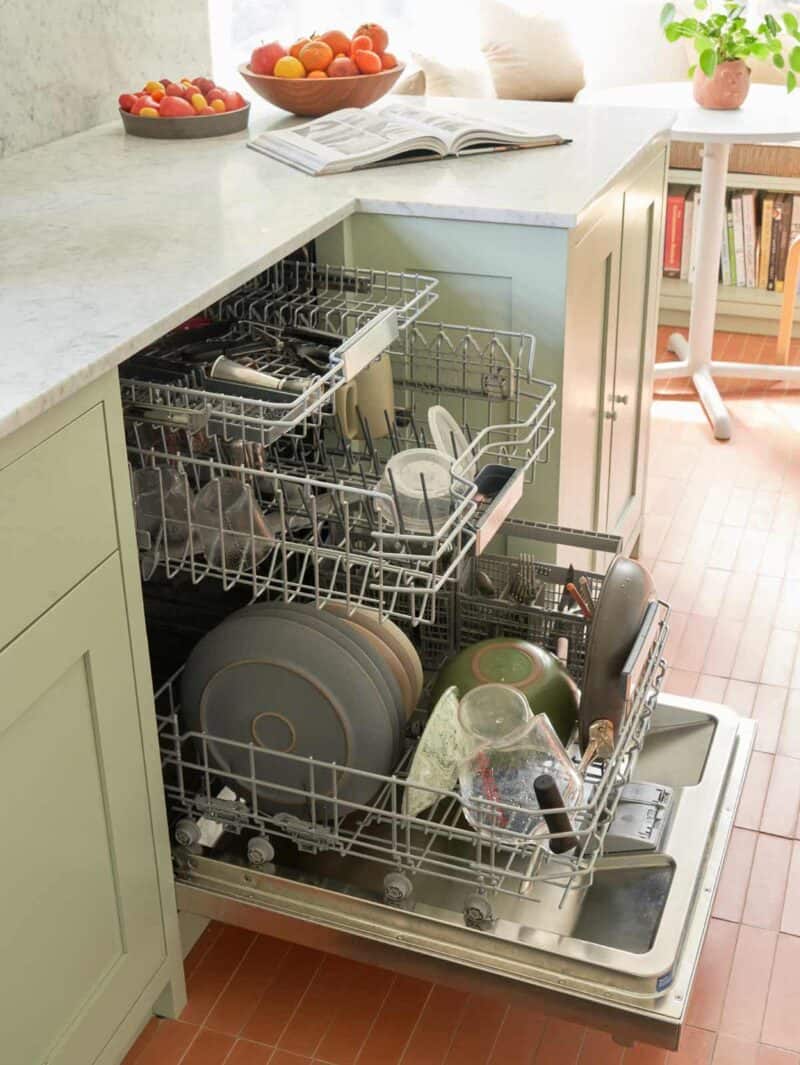 One of my favorite areas of the new kitchen is where I have my range, oven, and hood. Before, this area had a lot of unused space and I was really able to maximize counter space here using Bosch's 800 Series 30" FlameSelect gas cooktop. This enabled me to have the maximum amount of counter space on the left and right side of the cooktop. I was also able to keep the front edge marble detail which I think looks so nice. The cooktop has five burners, all with FlameSelect technology that provides nine precise power levels to choose from so I can easily replicate my recipe results. I really love the design of this cooktop because I can put the grates in the dishwasher, and thoughtfully designed grooves make for a super easy and simple cleanup.
The flush-to-cabinetry Bosch 800 Series 30" wall oven with Home Connect is truly amazing. I can preheat the oven from almost anywhere using the Home Connect app on my smart phone. The wall oven also comes with a temperature probe so I can specify the desired temperature for whatever I am cooking to get a perfect result every time.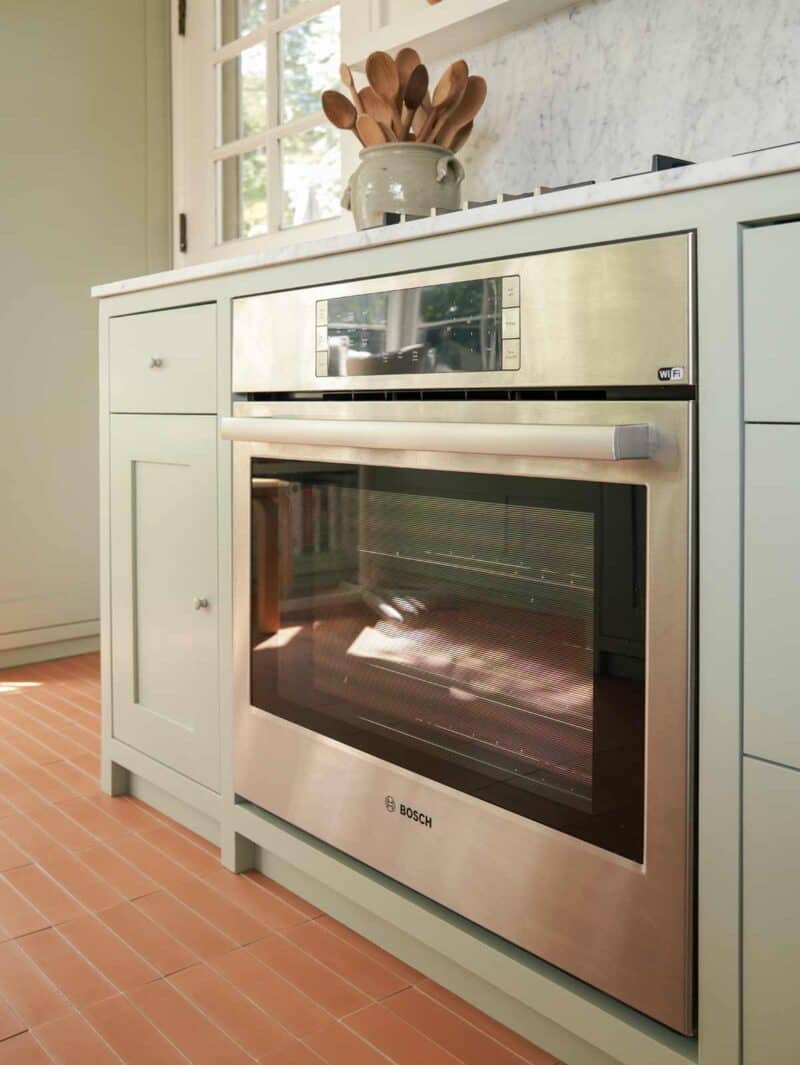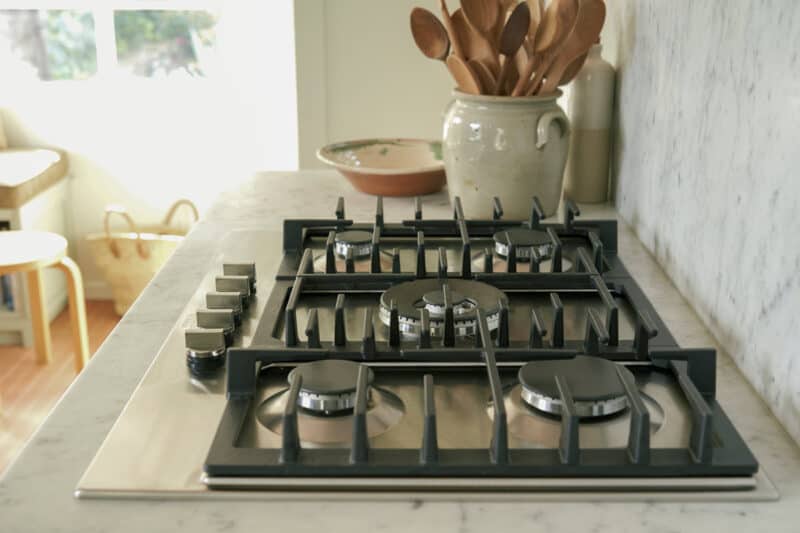 My hood is the Bosch 500 Series 30" pyramid style canopy with Home Connect, which I love the design of. It is so sleek and beautiful, and I can control it with the Home Connect app as well. I also love that the LED lights have a range of brightness.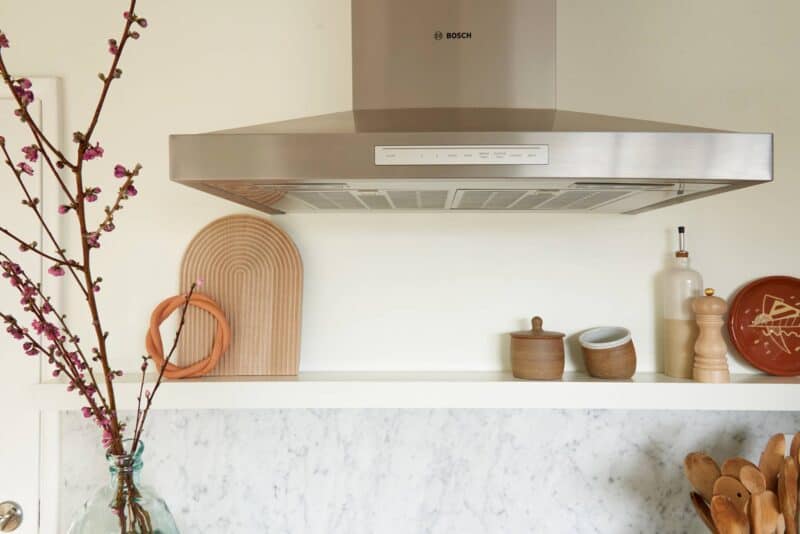 One thing that was a real space saver for me is the Bosch 800 Series 30" speed oven. I really wanted to have two ovens and a microwave, but our space was limited and therefore I had to choose between one or the other. Bosch's 800 Series speed oven to the rescue! This speed oven is both a microwave and a convection oven. It also installs flush with my cabinetry so it looks seamless in my kitchen.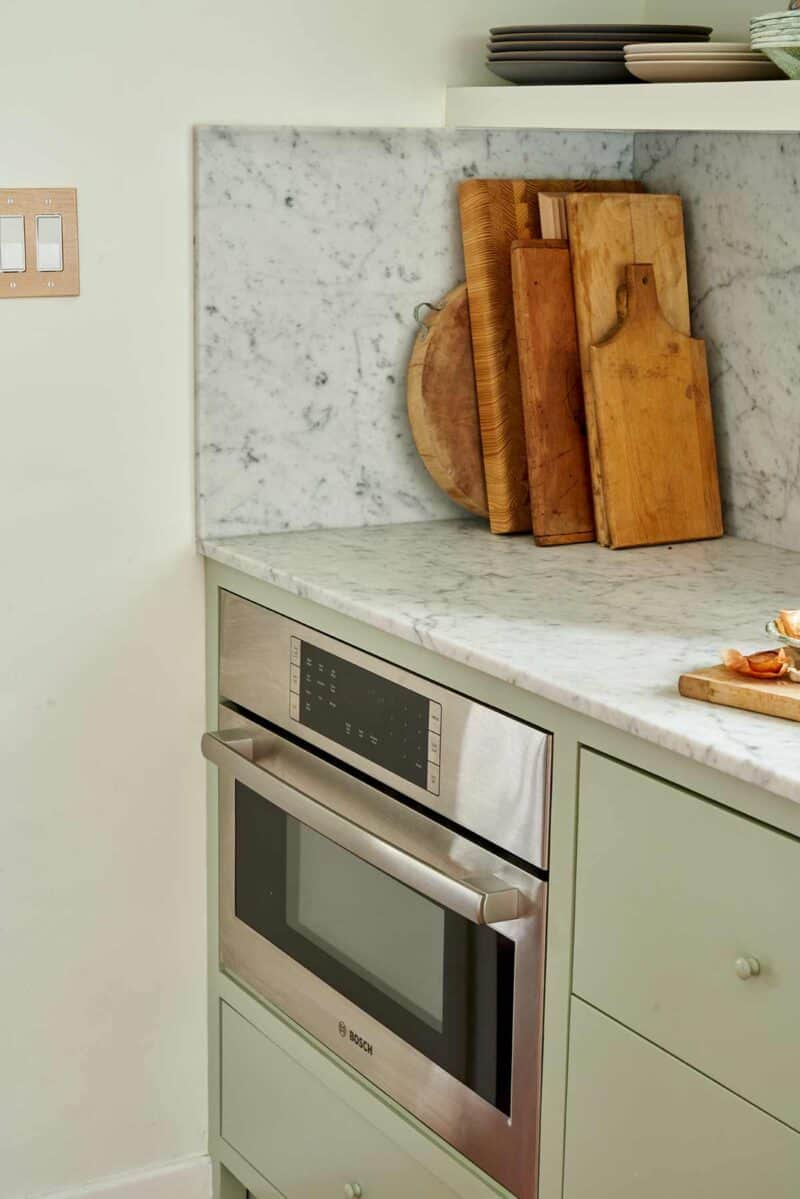 I really love all my Bosch appliances. Not only is the quality superior, but the design is so timeless and sleek. The best part is, they all install flush or counter depth, which was so important when trying to maximize space in our smaller kitchen. I am so in love with my kitchen! If you guys have any questions, please leave them in the comments below! :)