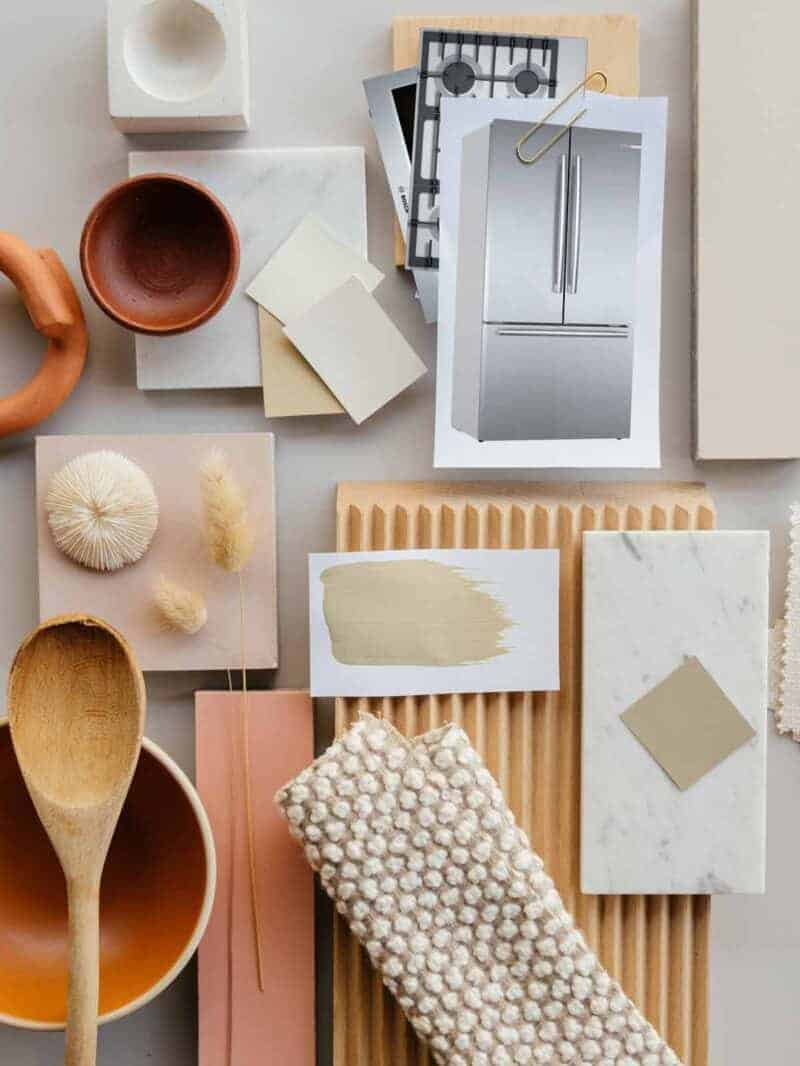 As some of you have seen on our IG stories, I bought a house! It has been really exciting and also daunting to try and figure out all the details. I knew the first thing I wanted to tackle was to re-do the kitchen. The kitchen had a lot of wood, and felt kind of rustic cabin like. The wood made it feel really dark and claustrophobic so I knew right away I needed to figure out how I was going to make it feel more open. I also knew I needed to be really smart about the space because the kitchen isn't huge.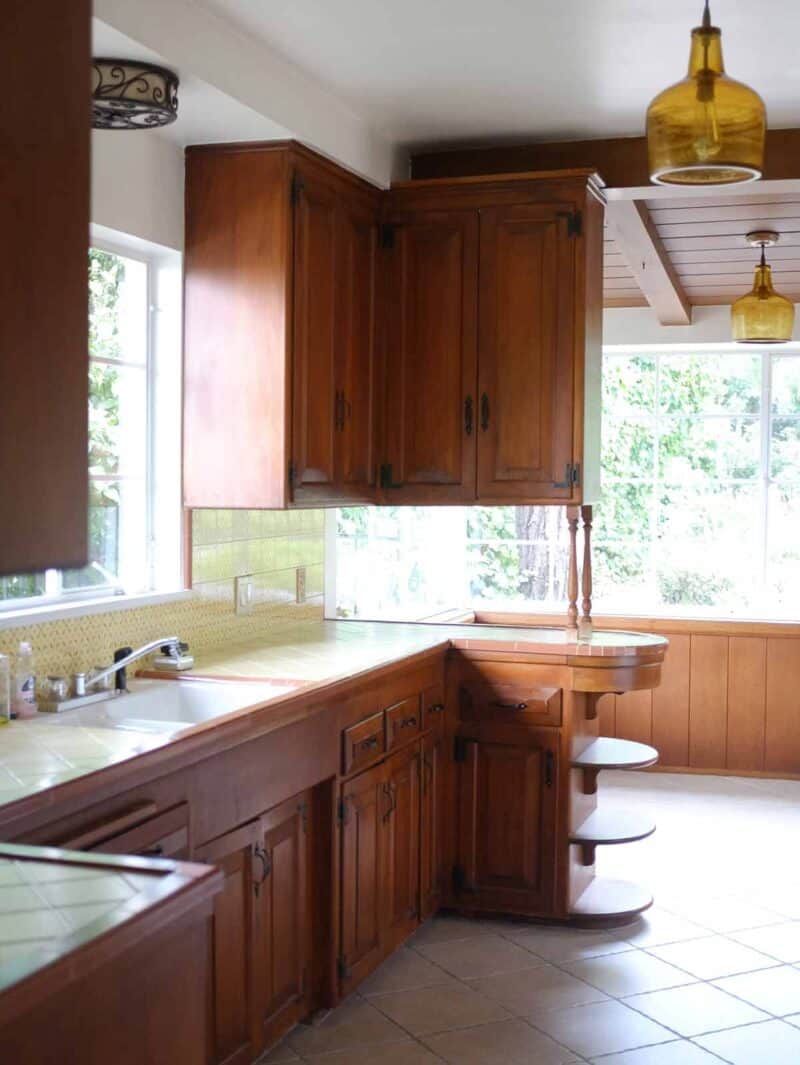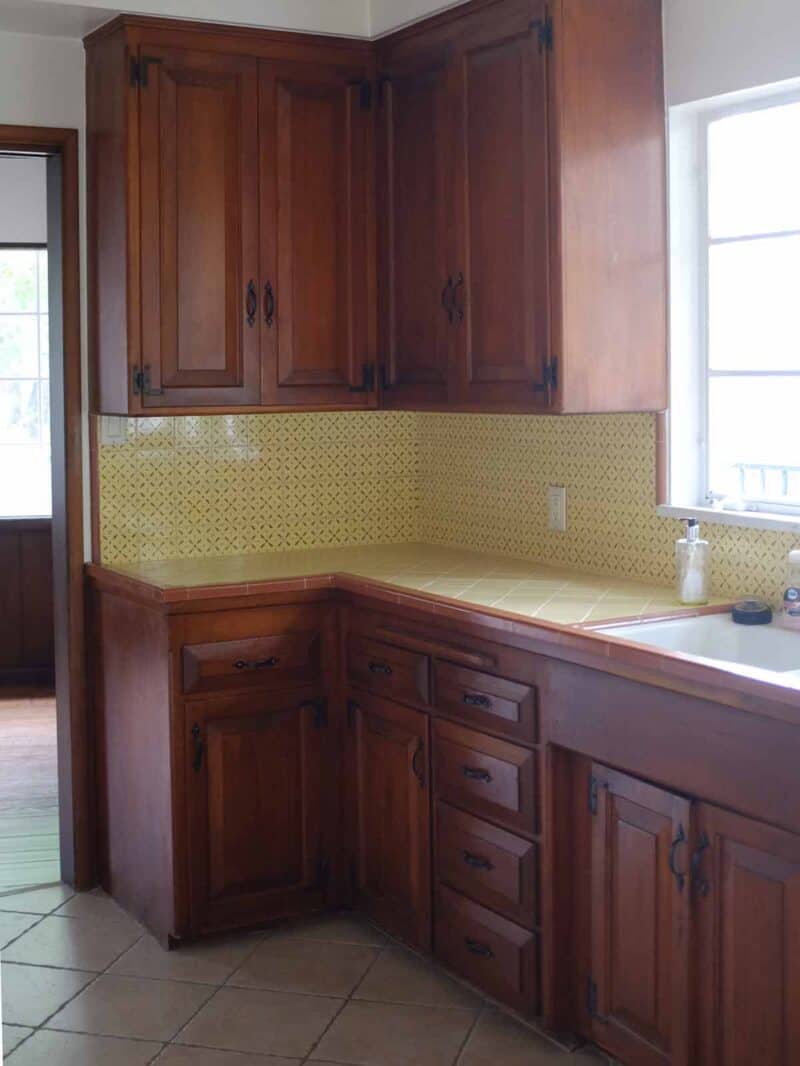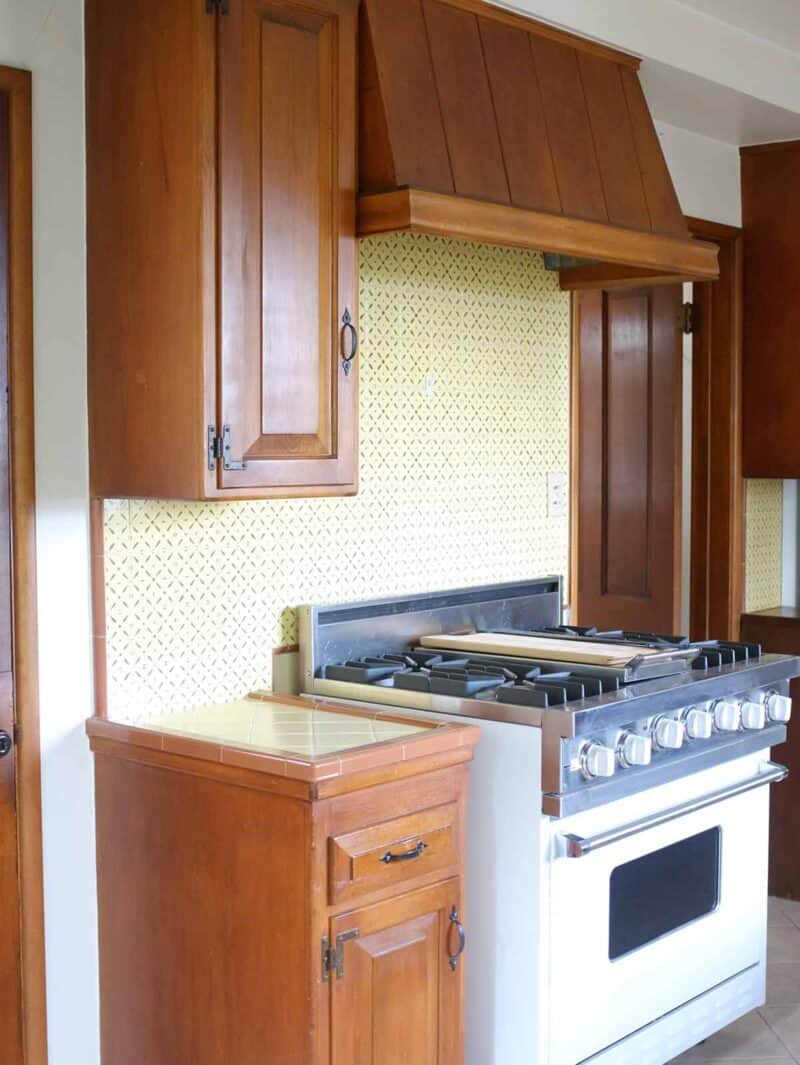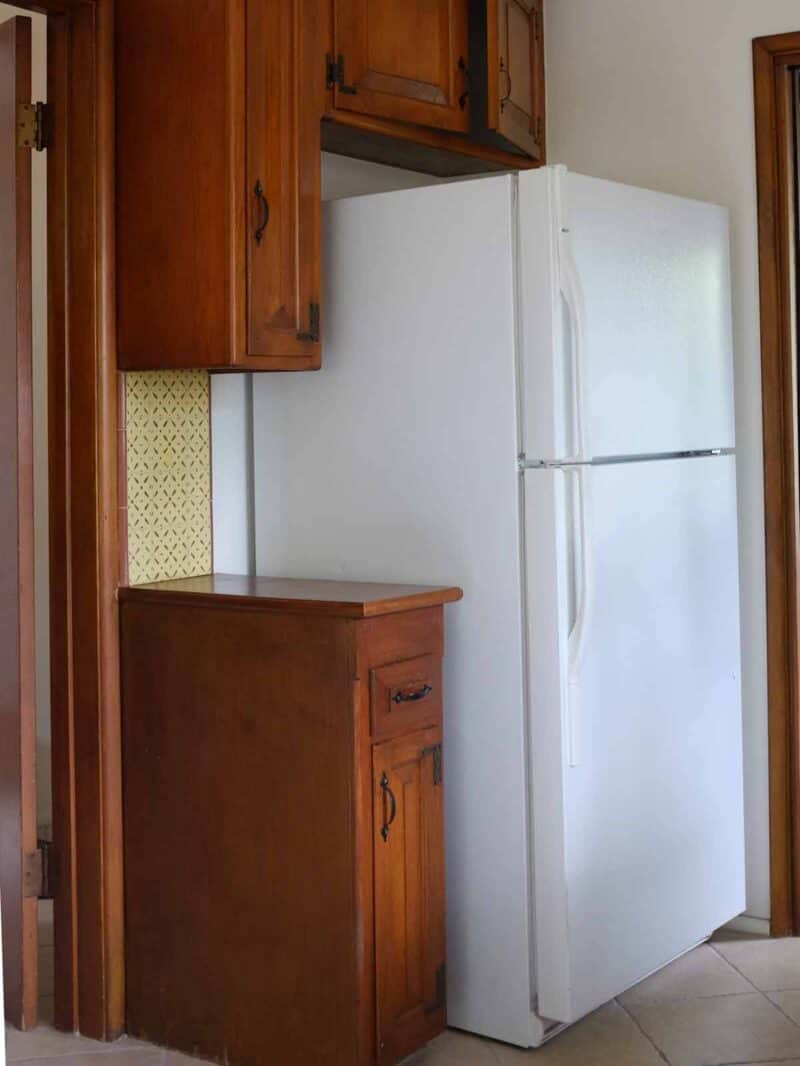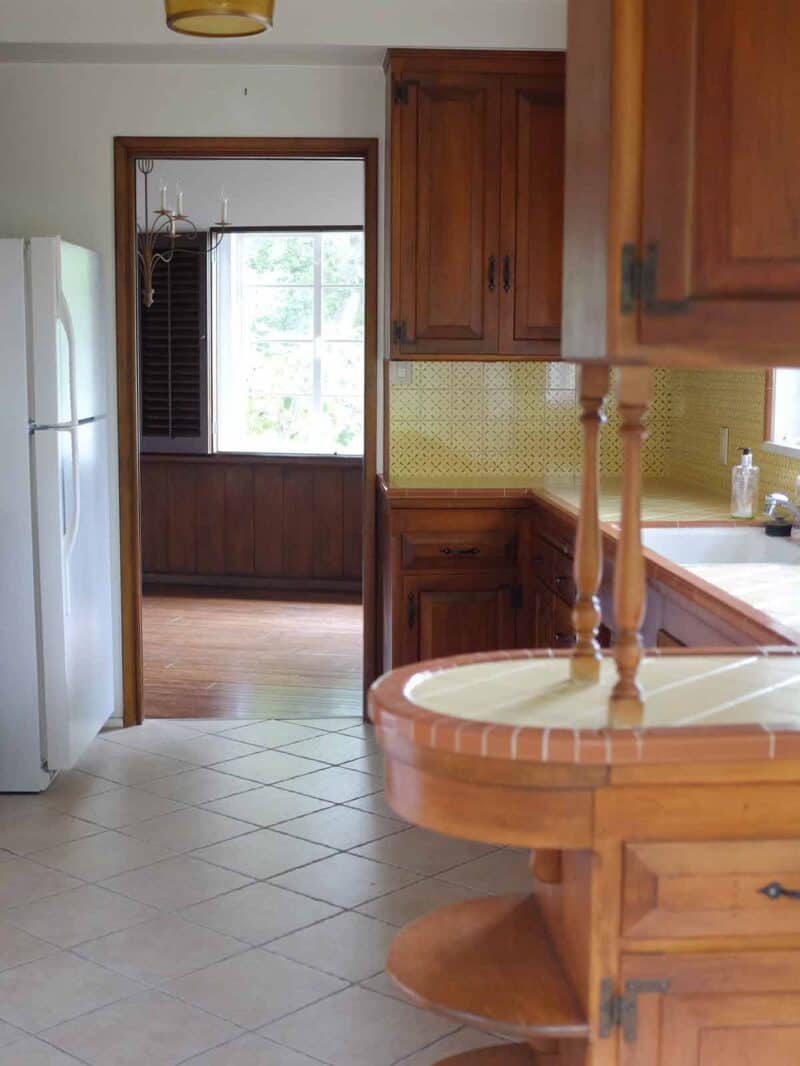 The refrigerator was really old, and made a lot of terrible sounds. Everything was going to need a complete overhaul. The very first thing I did in this process was look for appliances, the heart of the home and kitchen! I knew I wanted stainless steel appliances, and I wanted the appliances to look sleek and modern, but also timeless, and be great quality. That is why I decided to partner with Bosch home appliances for my kitchen. Bosch has all the qualities I was looking for in appliances. In my opinion, they are the best looking and quality appliances on the market today. The dishwasher, speed oven, and wall oven all install flush with cabinetry which I absolutely LOVE. They also just launched an all-new line of refrigerators that are counter-depth. They are known for their timeless design, and they strive to engineer appliances that last, are simple to use, and give you perfect results every time – from washing dishes to roasting a chicken.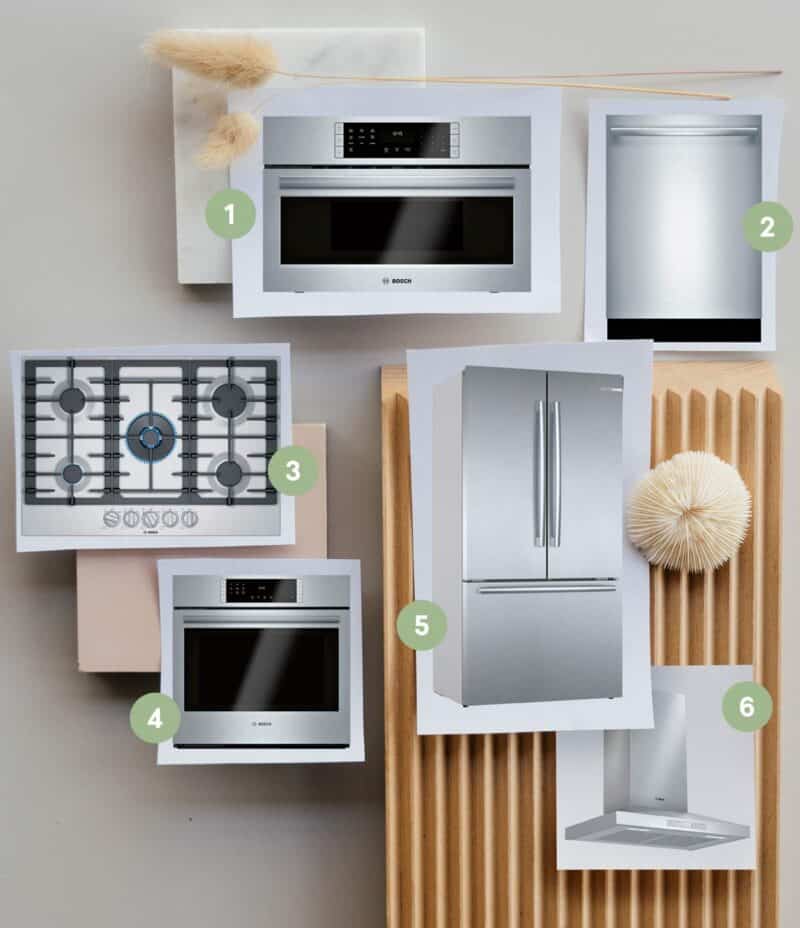 From above, the appliances I am planning to include in my kitchen are:
1. 30" 800 Series Speed Oven This speed oven is a combination convection oven and microwave which is great because I really wanted to fit a double oven and a microwave into my design but I didn't think I would have enough space for both – this speed oven solved all my problems!
2. Benchmark Series Dishwasher with CrystalDry, It's whisper quiet at 40dBA, features a Bosch MyWay third rack large enough to fit bowls and it is specifically designed to deliver excellent drying results even on plastics, using a natural mineral called CrystalDry that sits in the base of the dishwasher. Can't wait to test it out for myself!
3. 30" FlameSelect Gas Cooktop A few things I love about this cooktop – the grates can go in the dishwasher, it's 30″ to give me counter space on either side, and its five burners have nine precise flame levels so there's no guesswork in selecting the heat setting and you get repeatable results, every time.
4. 30" Wall Oven with Home Connect This oven has Home Connect, which means I can control the oven from my phone! I can pre-heat the oven remotely on my way home, and check to make sure I haven't accidentally left it on.
5. 800 Series, 3-Door French Door Bottom Mount Refrigerator This refrigerator is all-new from Bosch, featuring the FarmFresh System. It essentially keeps food fresher longer by not only using four technologies that work together to create the perfect environment for fresh foods, but also dual compressors and evaporators for precise temperature and humidity control within each compartment. The refrigerator is also designed with organization in mind so there are many many ways you can design the inside. I am so excited to fine tune the inside of my refrigerator to suit my needs!
6. 30" 500 Series Pyramid Style Canopy Hood Home Connect This hood also features Home Connect so I can control the ventilation and lights from my phone if I want to! I also love how simple and modern the design for this hood is. I can't wait to see this up in my kitchen!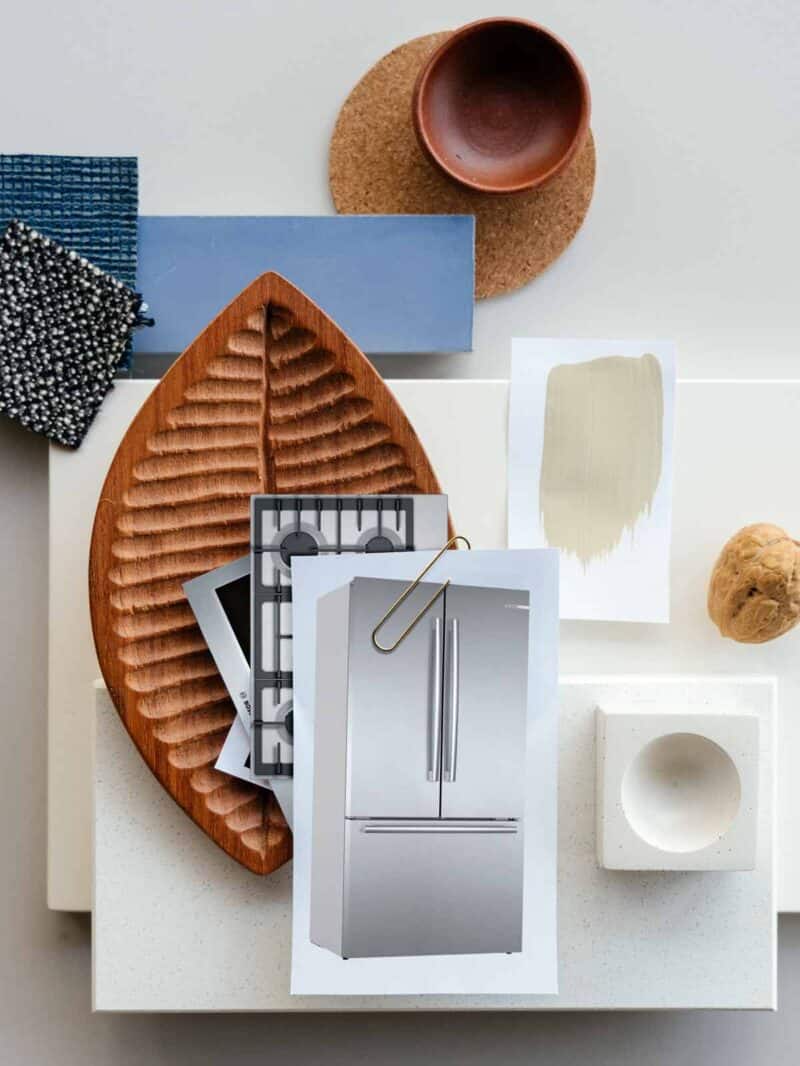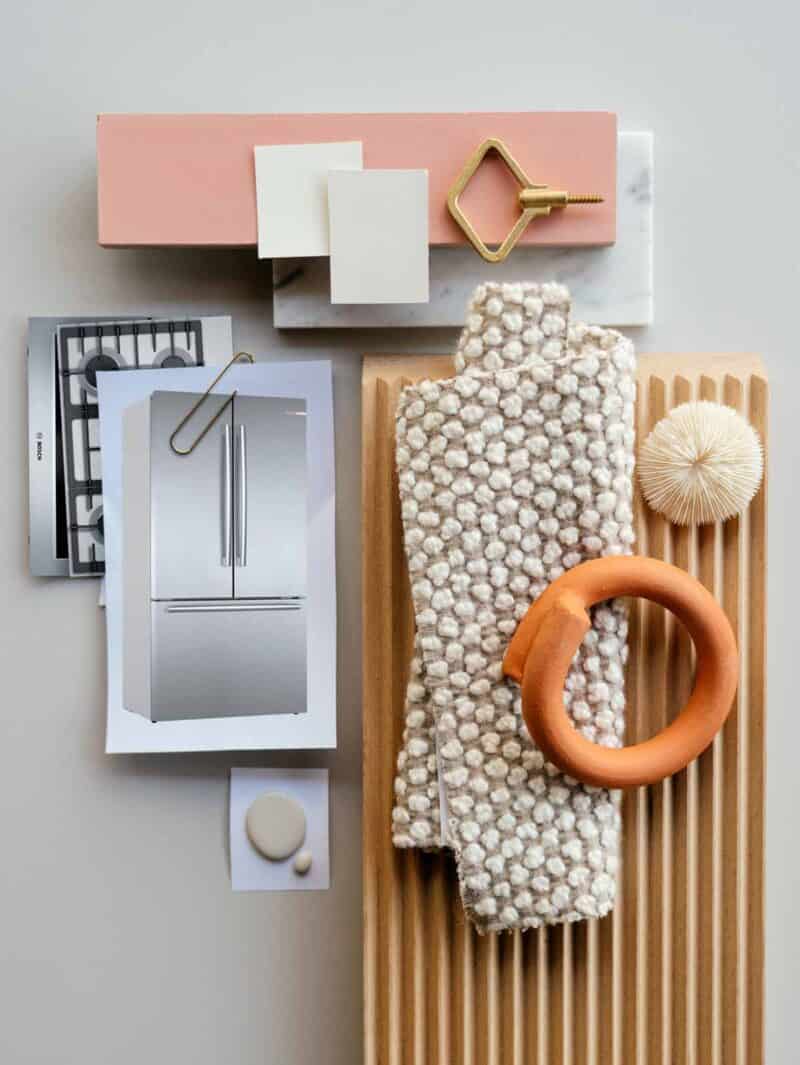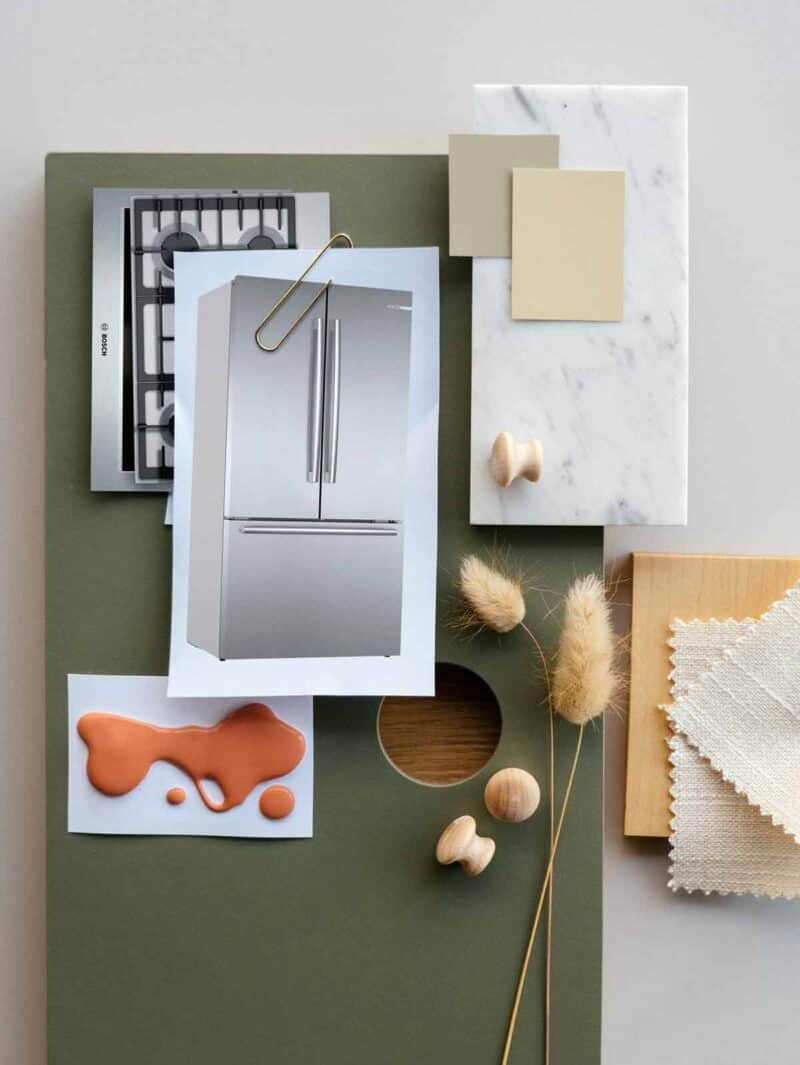 All the appliances are stainless steel which is great because they go with literally everything. It also helped that I wasn't limited when I started to pull together mood boards and samples for what I thought might all work together. Check out my Pinterest board here to see all of my inspo pictures!
I wanted to make sure I didn't take the kitchen too modern because the house is the from 50s, and I wanted the kitchen to still feel like it belonged in the house. I made three different mood boards with some tile samples, paint chips, fabric swatches, just things I have been collecting that had nice colors. Seeing everything together in one place was really helpful in determining which things worked together and which didn't. Thankfully, everything goes really well with Bosch stainless steel appliances so that makes things a whole lot easier for me.
Right now I am leaning towards the more neutral color palette, with some soft grays and hints of terracotta. I think I will need to pick a more traditional cabinet style to ensure it still fits within the 50s vibe of my house.
I am also playing a lot of tetris with the layout to see how I can maximize space and ensure everything has a nice flow. One thing I am excited about with my 800 Series French Door Bottom Mount Refrigerator is how organized I can finally be with the refrigerator and how much that will help with meal prep. I am definitely going to invest in some glass Tupperware when the kitchen is done!
I am so excited to finally be building the kitchen of my dreams. If you have any questions leave them below, and be sure to check in on our IG for sneak peeks! I will be sharing my final kitchen reveal with you all so soon!
(A special thanks to Bosch for collaborating with me on this post. A full reveal and more details are coming soon!)