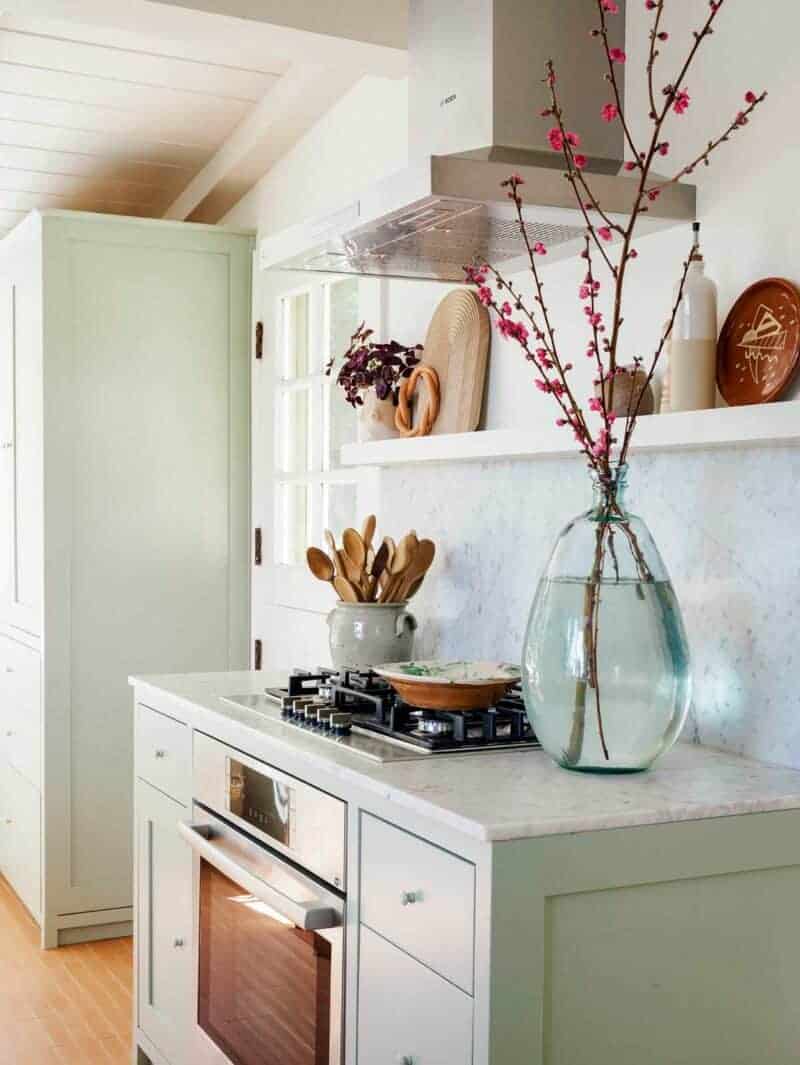 My kitchen reveal is finally here! I am so happy and relieved everything is over. There were definitely some ups and downs getting everything done, but it's all over and I can finally cook in a kitchen like a normal person! You can check out my Kitchen Renovation Plans post to see some of the before pictures.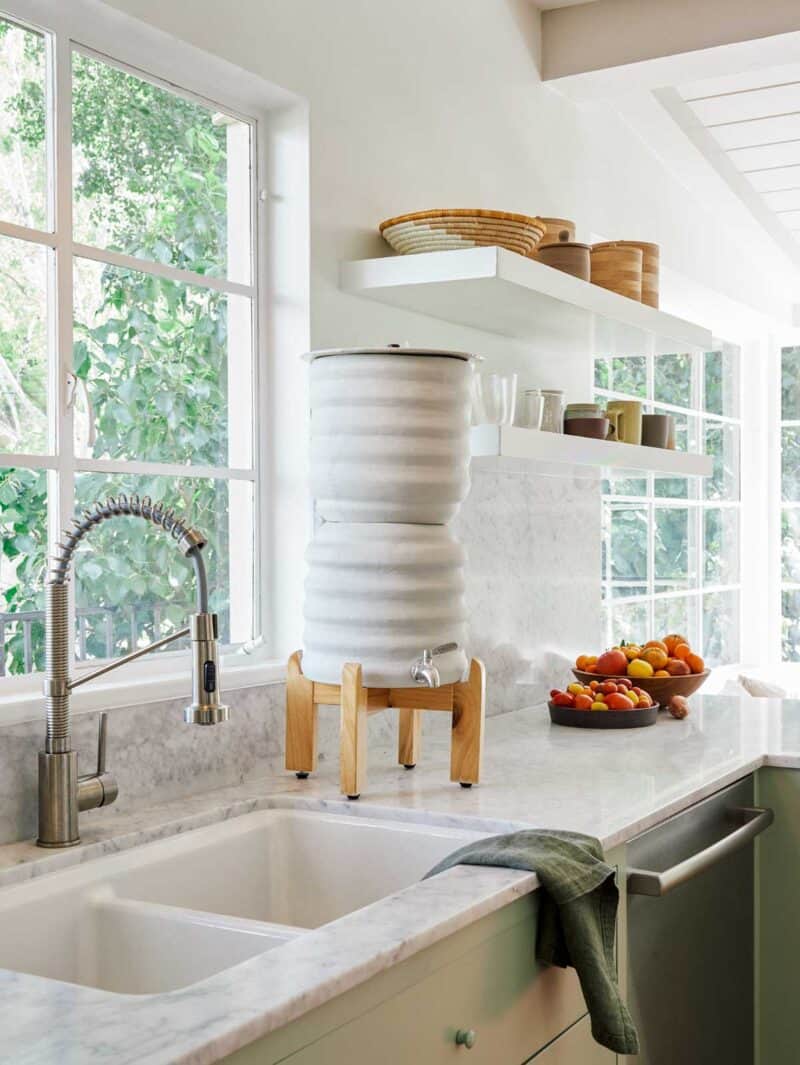 The kitchen space is really small, so I wanted to make sure to utilize all the space we had. Therefore, we ended up getting custom cabinets made. Initially I wanted to use ikea cabinets, but there were just too many situations in our kitchen that limited the space we could use so we decided to just go with custom.
It was important to make sure we didn't make the kitchen too modern because It needed to feel like it fit in our 1950's house. My husband and I really love a clean and modern aesthetic, so we kind of married that with shaker cabinets. We did inset cabinets to make everything really clean, and our beautiful Bosch flush mount appliances help to keep the look really clean.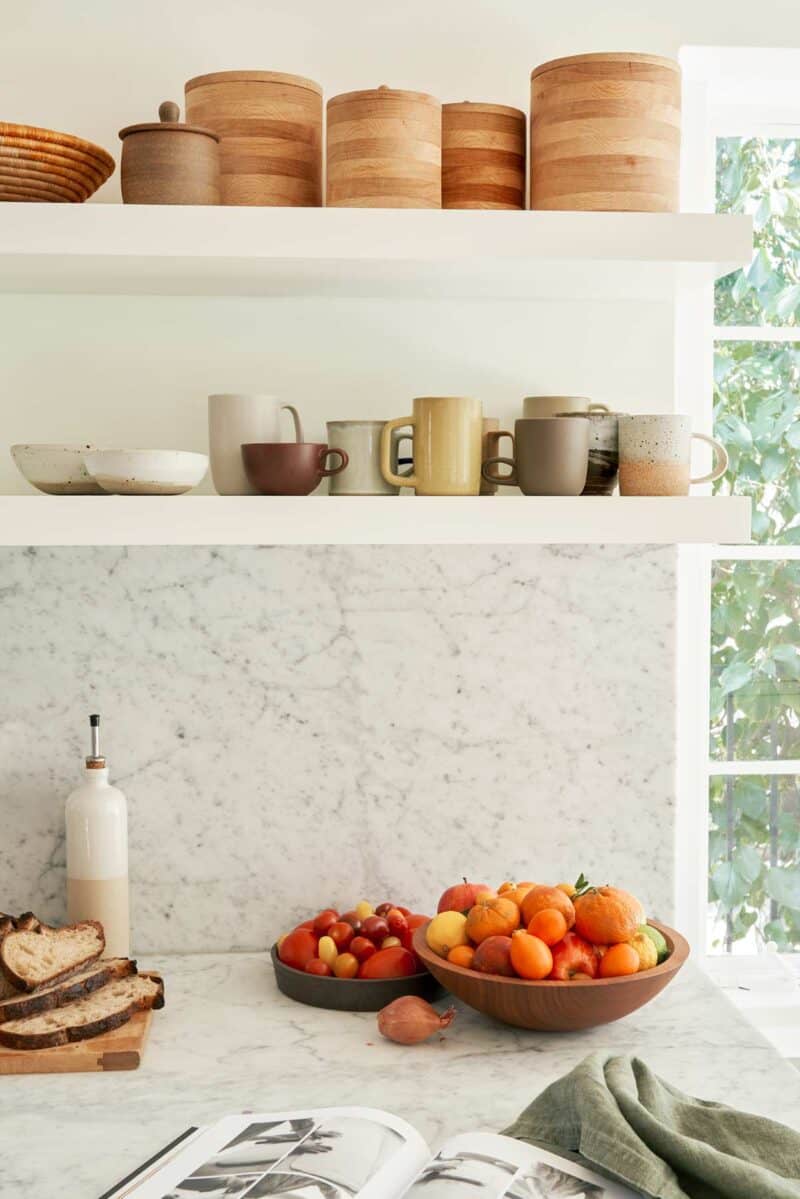 We did open shelving for all of our tableware and dishes. I just felt like the open shelving would make our small kitchen feel really light and airy. I also love it because we get to show off all our Heath dishes.
We did a marble counter top and back-splash. I wanted marble so so so bad. I read all the things there is to read about etching and staining. Luckily in my research I found this new product called More AntiEtch. It's a sealant that goes on top of the marble that is cured with a UV light. It totally prevents etching and staining. It was not cheap, but it was the best decision we could have made because we don't have to worry about the counter top now.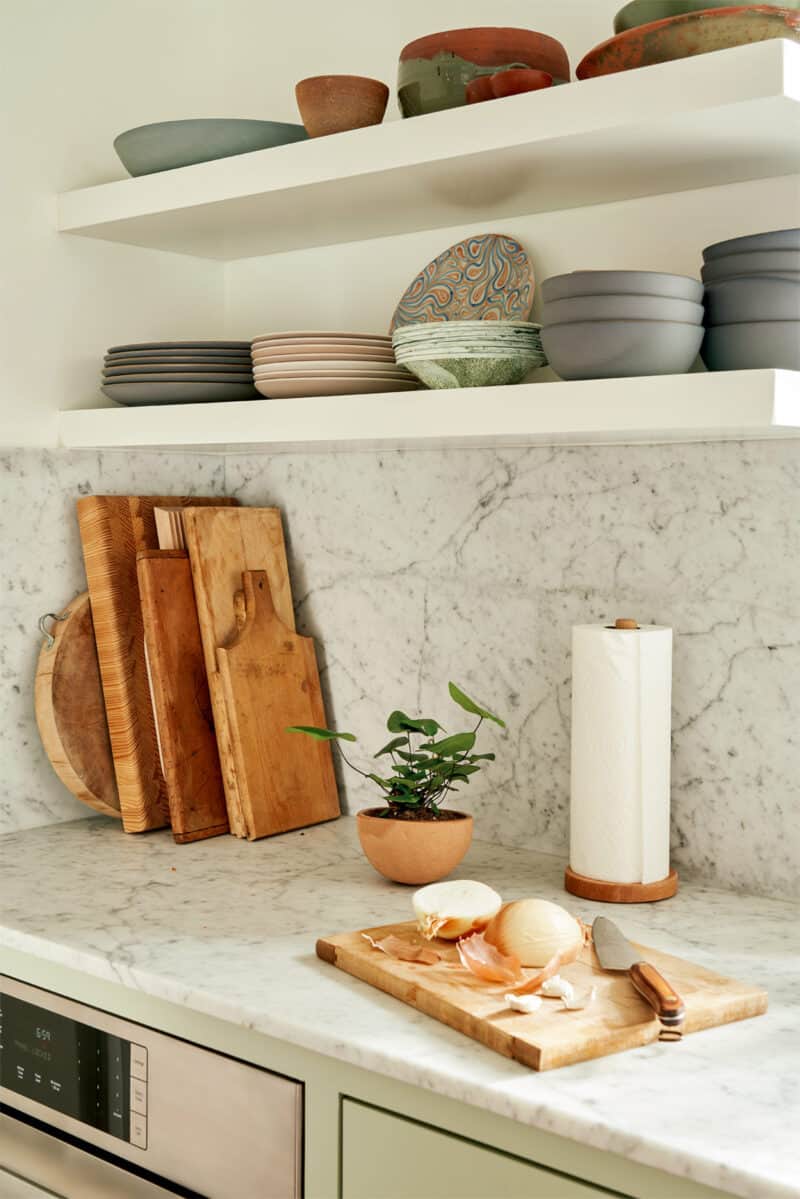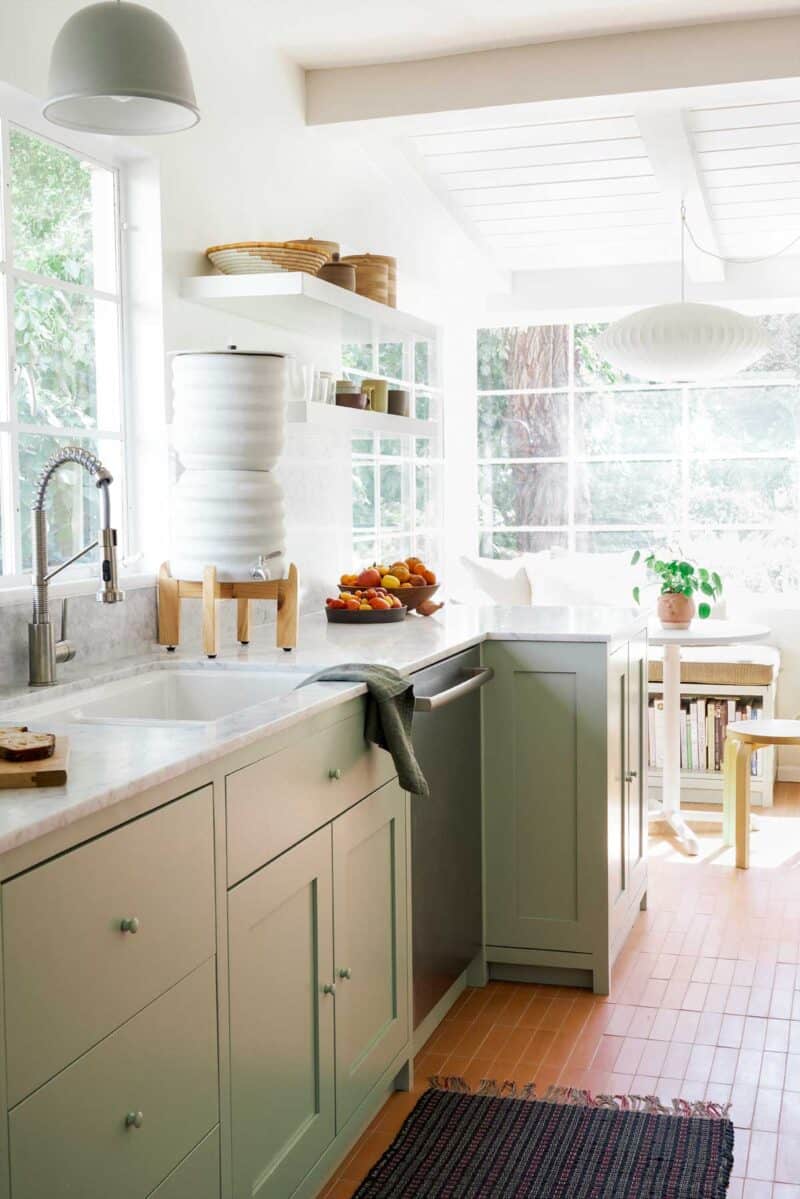 Two really important decisions that we made that I feel like really bring the kitchen together were to use an under mount sink, and a drop in gas range and built in oven. This enabled us to keep the long lines of the marble counter top edge on either side of the kitchen which I love. It just really pulls everything together and gives it all a really clean look.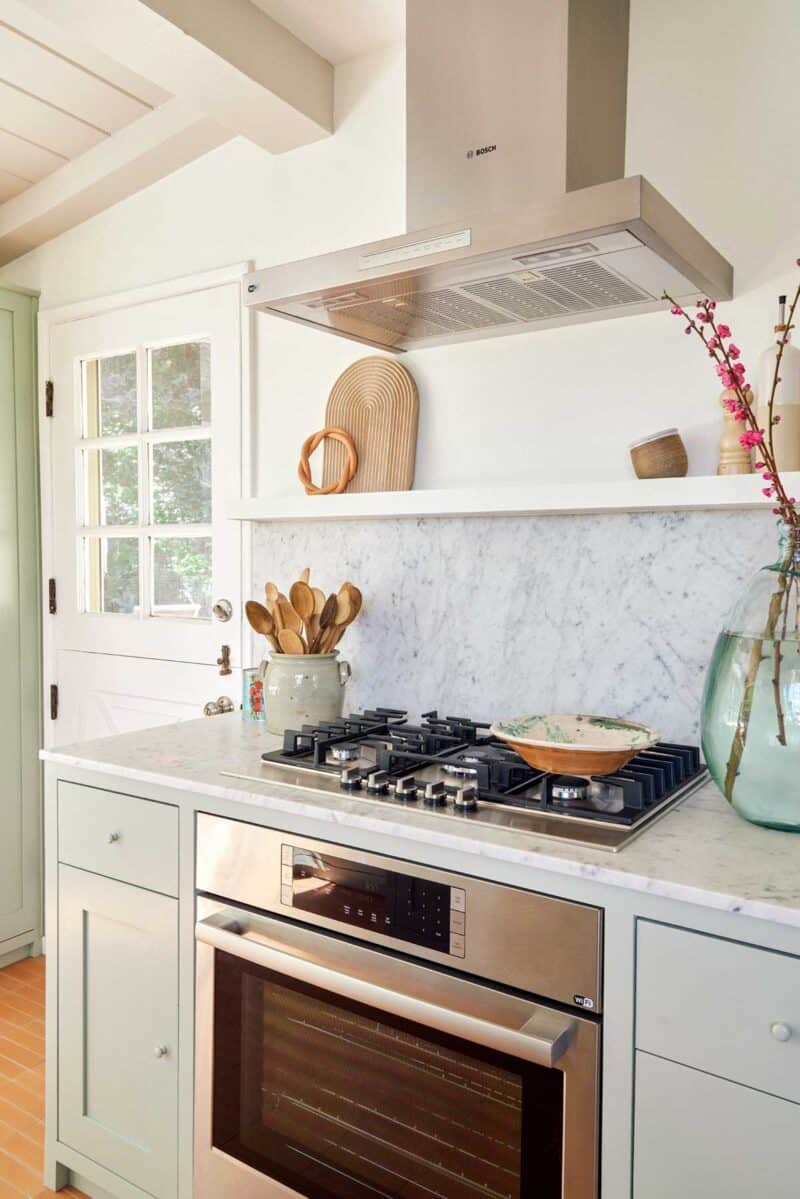 Our breakfast nook has built in benches. One side with storage, and the other side is a bookcase that holds my most used cookbooks. I got the cushions custom made, and then added in some pillows.
Originally the ceiling was a yellow stained wood. We ended up painting it a light gray which makes the room feel really open.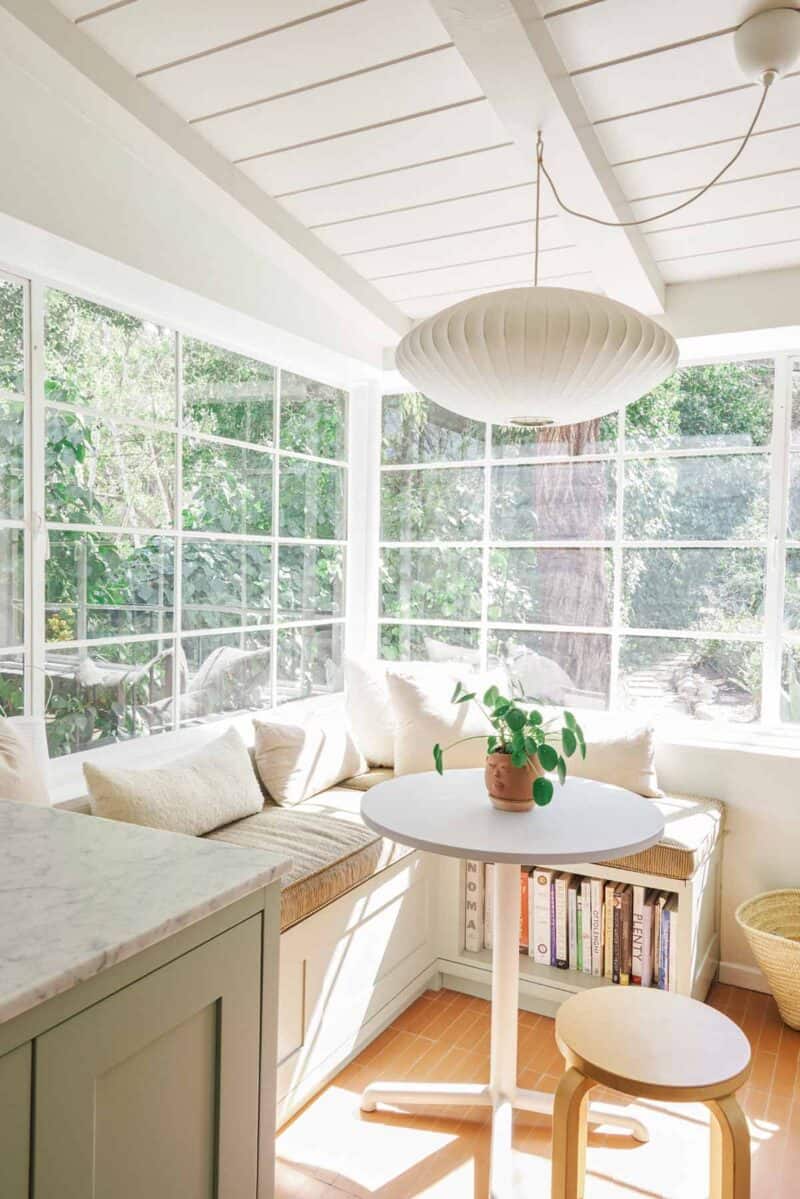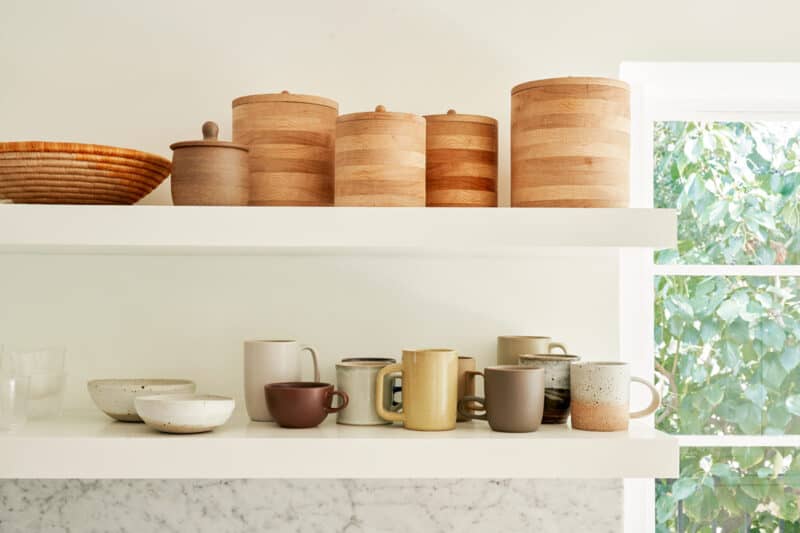 Our refrigerator sits on the corner of our kitchen with a spice cabinet on the side. We toyed with a lot of different placements for the refrigerator, but I think where it ended up is the best possible place. It's close to the sink, and the range.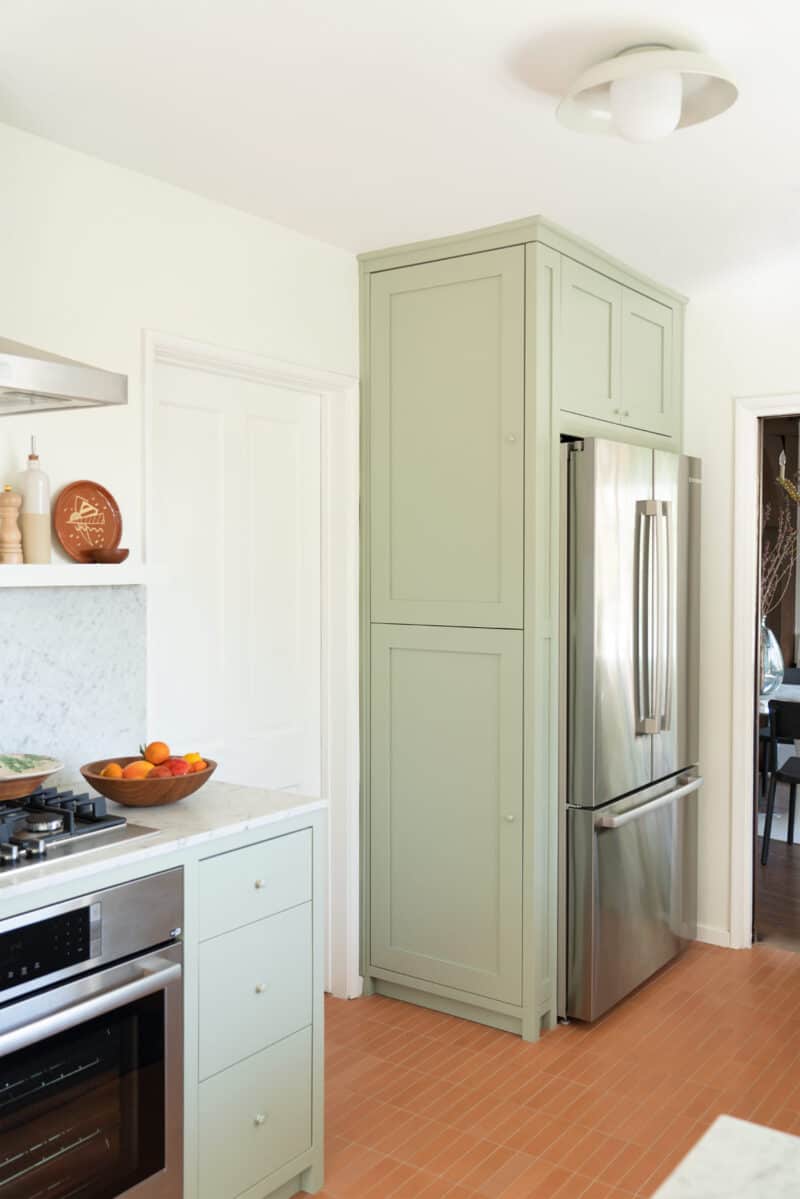 If you guys have any questions about anything please leave them in the comments below! And stay tuned for another blog post about my kitchen where I take a deep dive into all my beautiful Bosch appliances!
Check out our other posts: