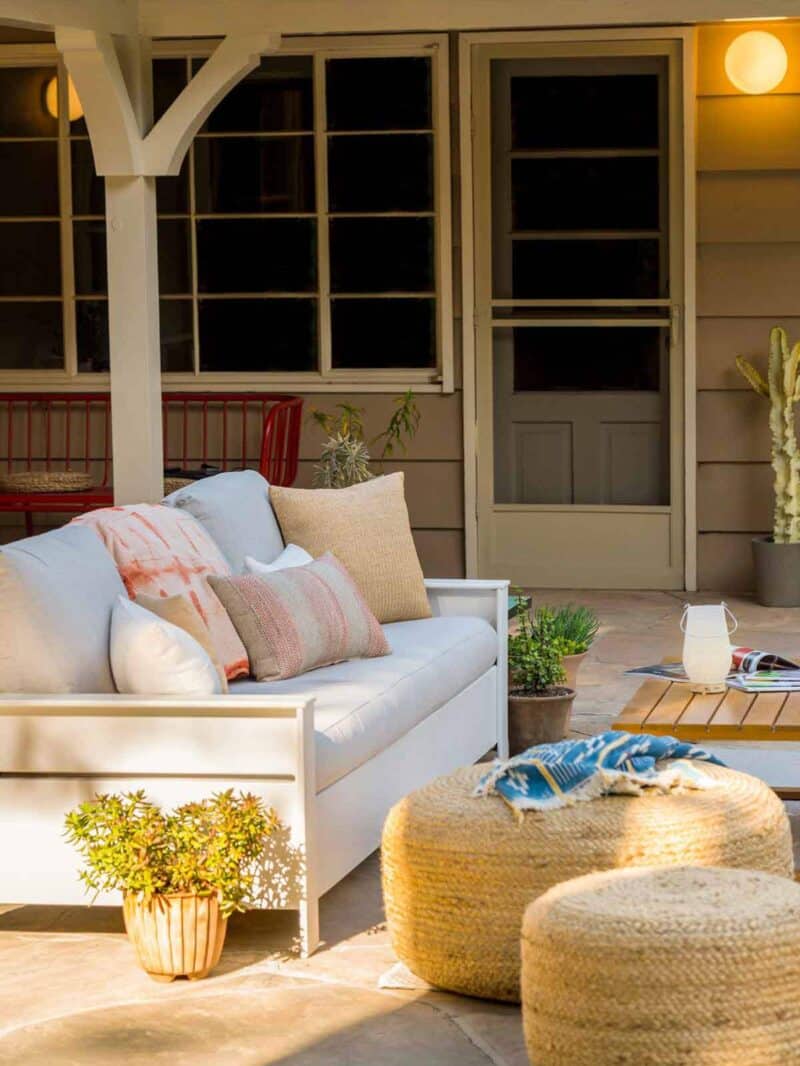 It's finally here! I am SO SO SO excited to share my patio refresh with you guys. I decided to work with Room & Board and it made making the patio of my dreams so easy. They offer free design services that I took advantage of: this means they will help you with any size project you may have regardless of budget, offering as much help as you'd like. I went in with my floorplan and I was able to meet with a designer and discuss all the different pieces Room & Board has to offer that would work for my space. It was really nice to be able to see all the different fabric options and finishes in person. All of the pieces available at Room & Board are really timeless and have such clean lines and the detail I was looking for. If you don't remember – I posted a before with lots of plans for the space. We had quite a bit of room to play with, so I knew I needed to create some defined areas, but still have everything flow nicely. The first piece I knew I wanted was Room & Board's Rayo Sofa. I love the way it looks and know it will be easy to clean: the Sunbrella canvas cushion covers are zippered to be easily removed and machined washed. The frame is made from maintenance free high density recycled plastic (HDPE) Win-win! We have a huge tree that drops a lot that is right over where I wanted to put it. Knowing I wanted to include the Rayo Sofa I kind of built everything around that piece.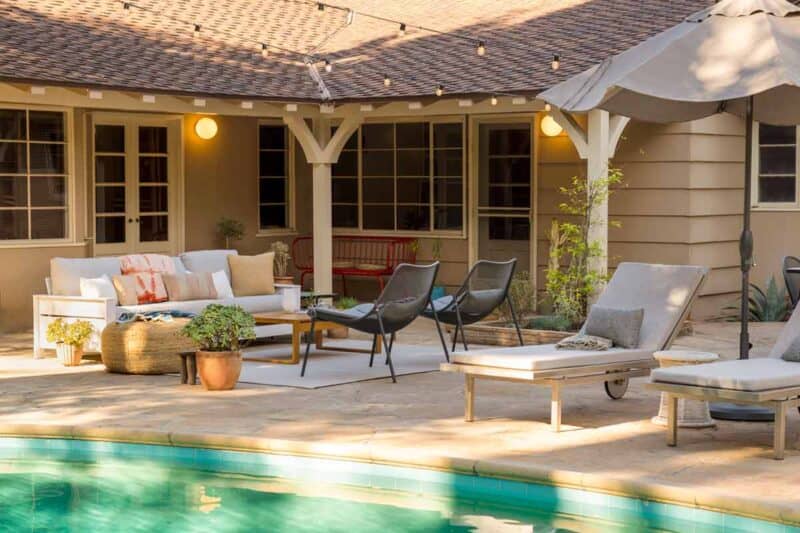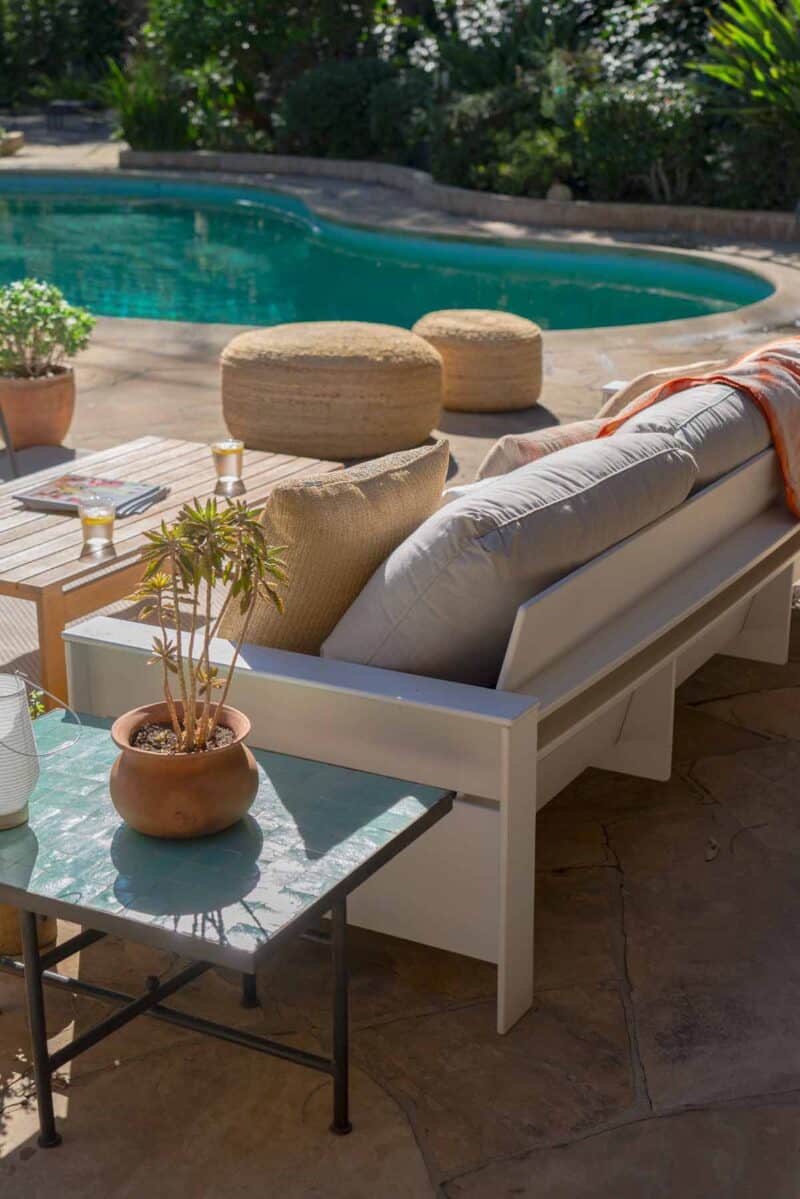 For the seating area, I wanted to make sure it felt really lounge-y, but still a place where you could have a conversation with people who were sitting across from you. I chose the Soleil chairs in graphite with Sunbrella canvas slate cushions to go opposite the sofa. I also got some braided poufs to serve as seating and ottomans for my chairs and the sofa.The small wood tables are from a flea market I bought just to have some extra places to set drinks. The rug is from Ikea.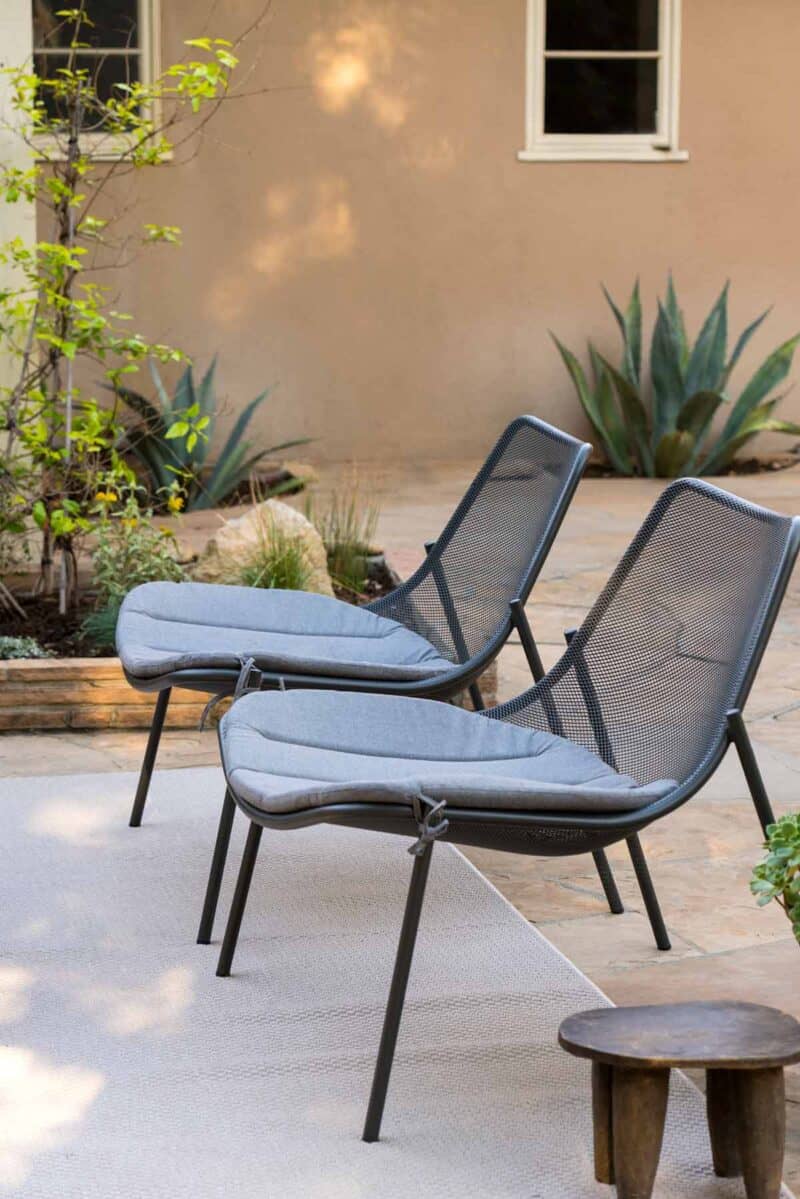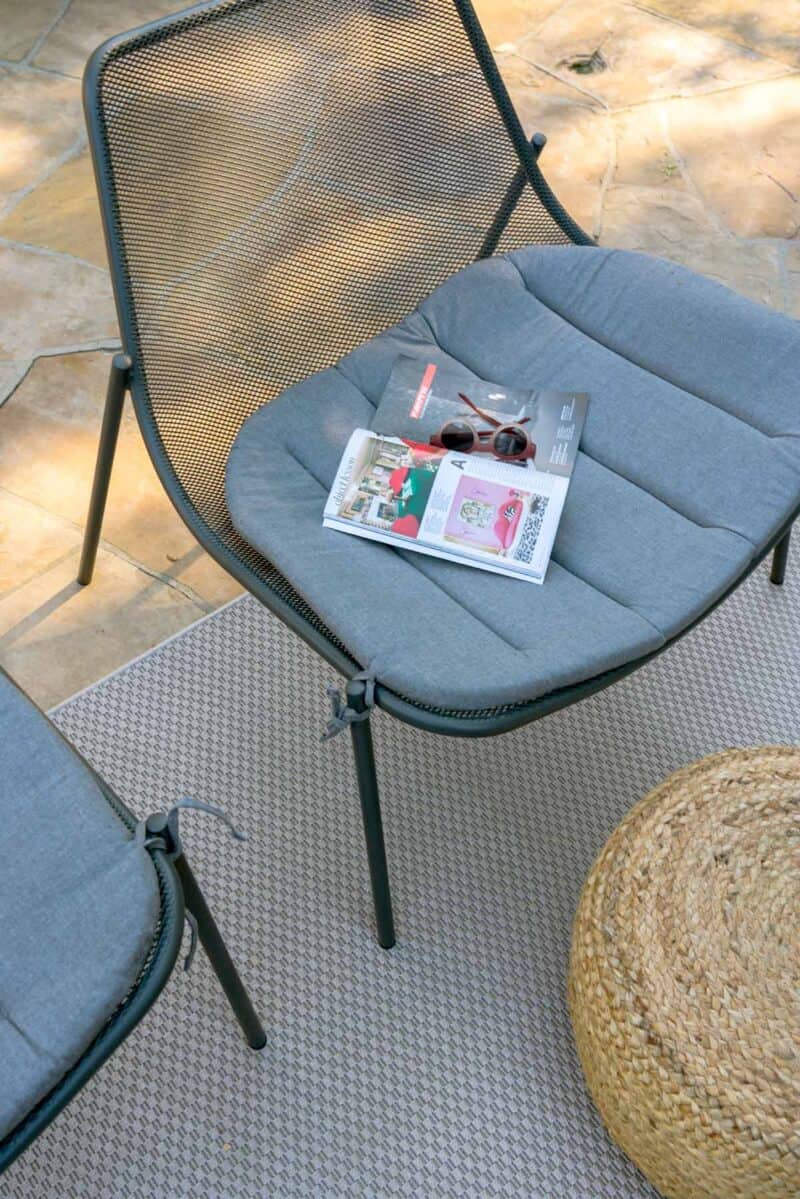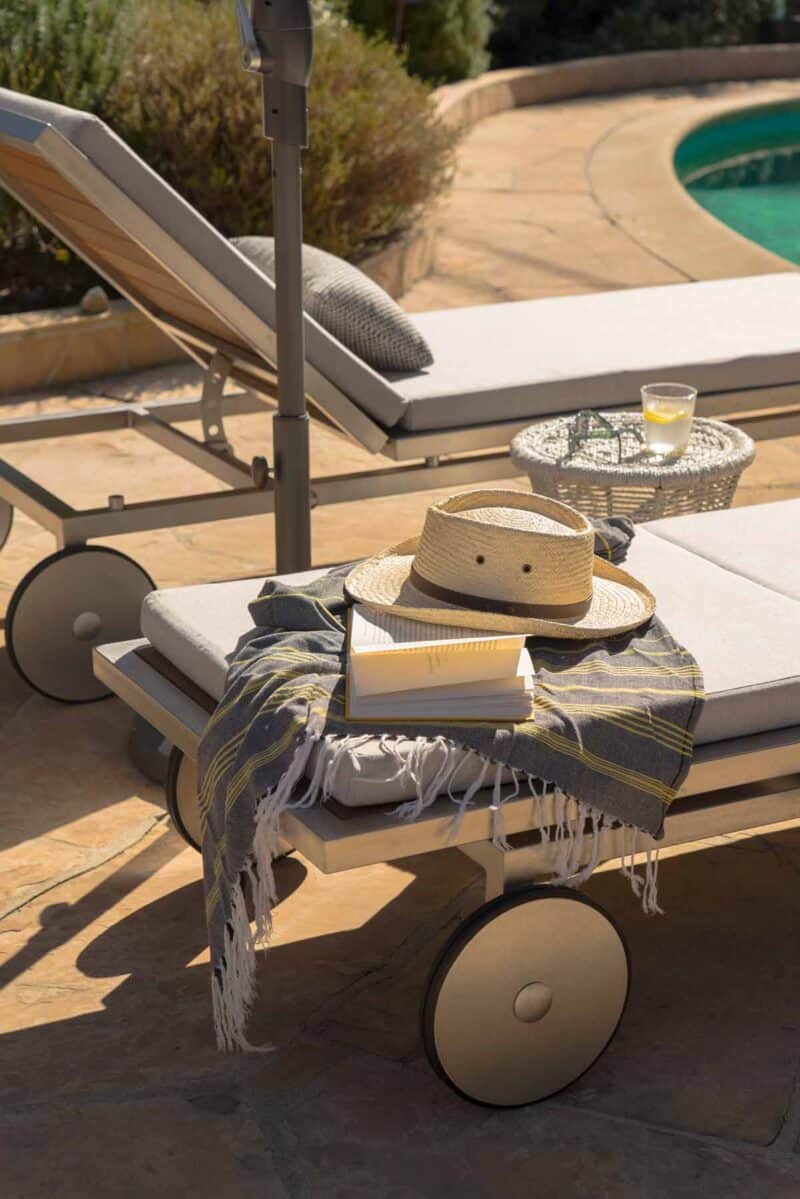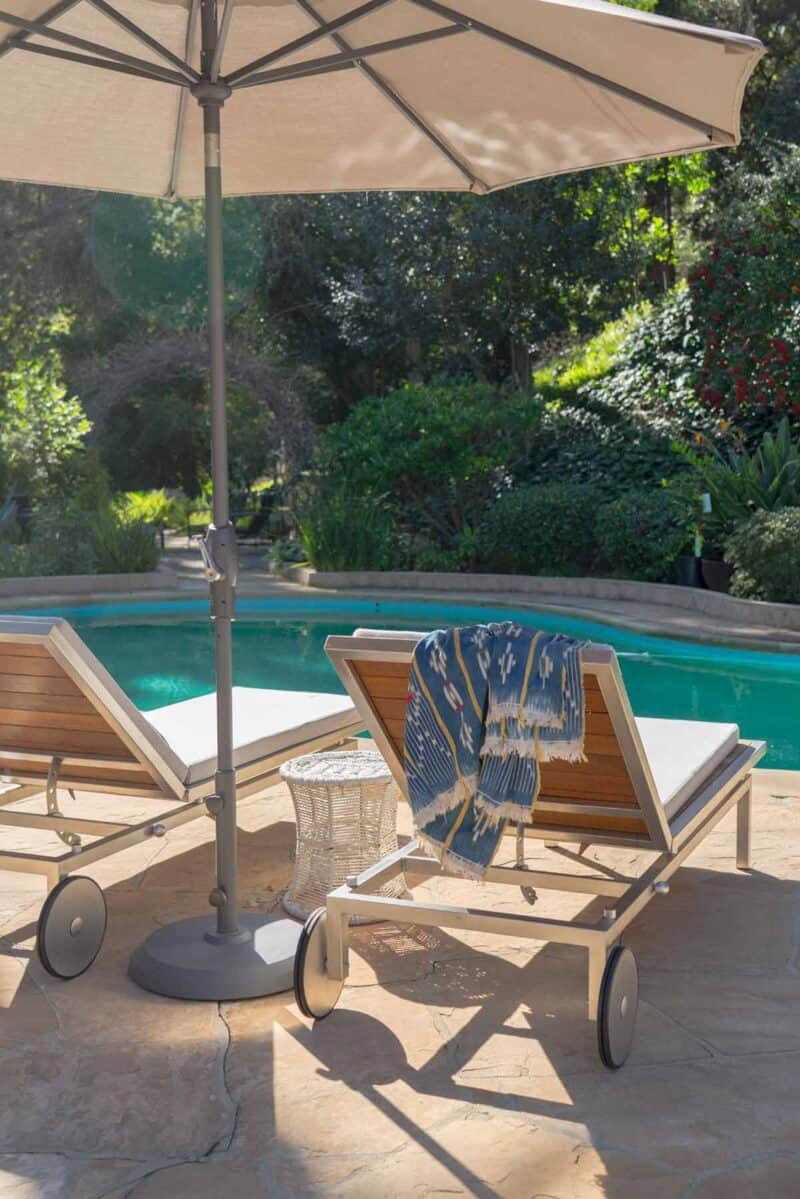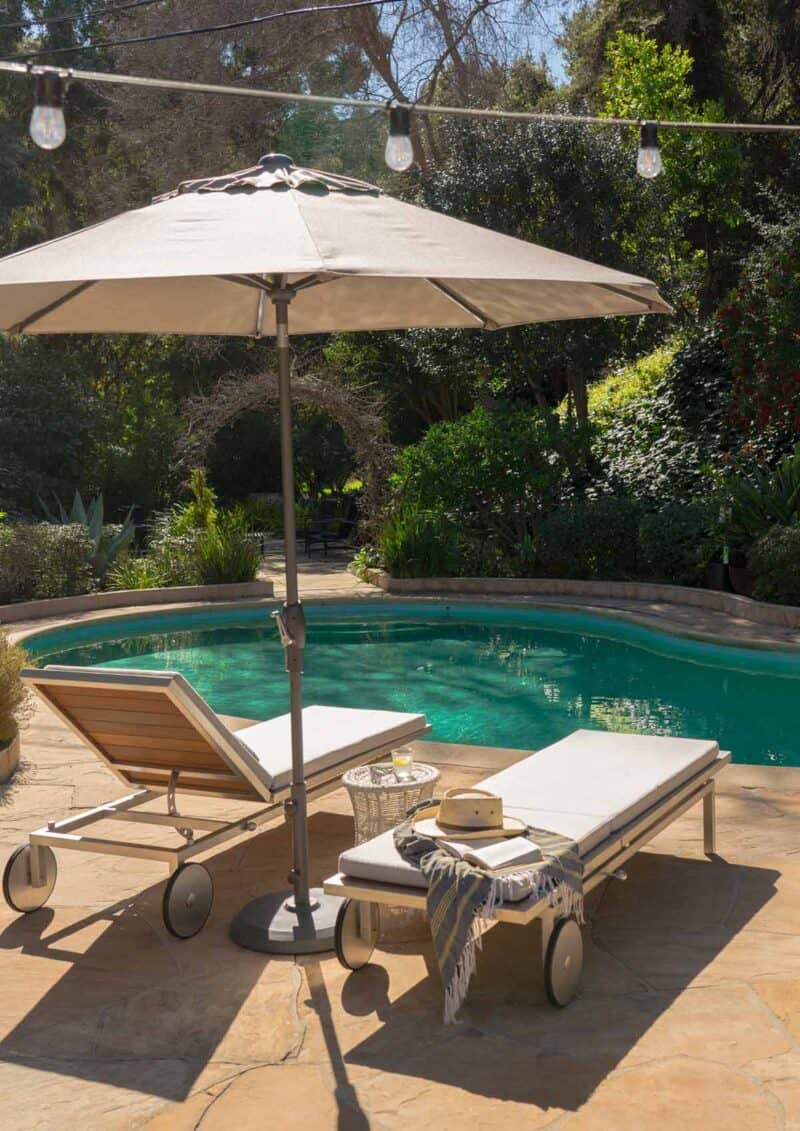 The other piece of furniture that was key to the space is lounge chairs. These Montego Chaise Lounge Chairs were my first choice and I love them. They lay flat so they can be moved and used as benches, and I love the wood detail you can see from the back (Room & Board practices sustainable sourcing for their wood furniture). I also really like how easy they are to adjust. My cushions are Sunbrella in Mist Grey. We also added a 9' Oahu Umbrella in Taupe which is amazing. It tilts and is so easy to open and close and move! It has also been super sturdy through all the crazy winds we have been having.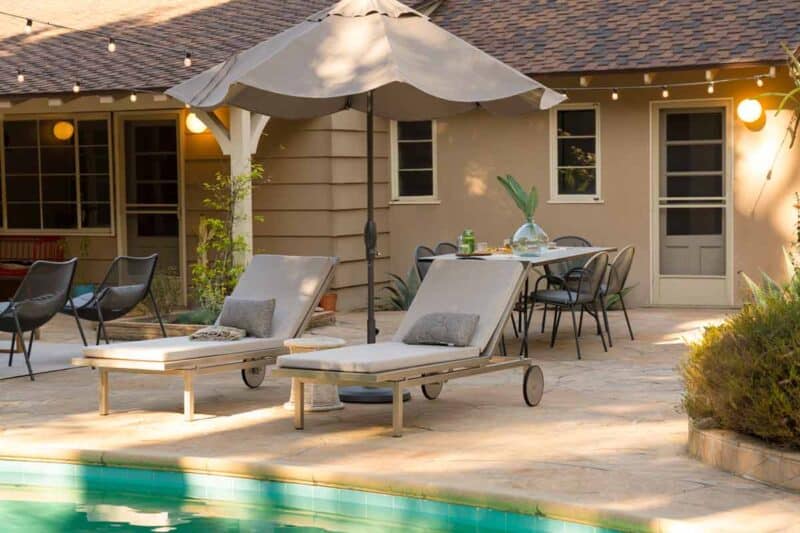 We really wanted to make sure that our dining table was close to the kitchen, and that it was big enough to fit our big family. So we got a pretty large tile dining table that I absolutely love. It goes perfect with our Rio Chairs in graphite with Sunbrella Canvas Slate Cushions. I really love how good everything looks together!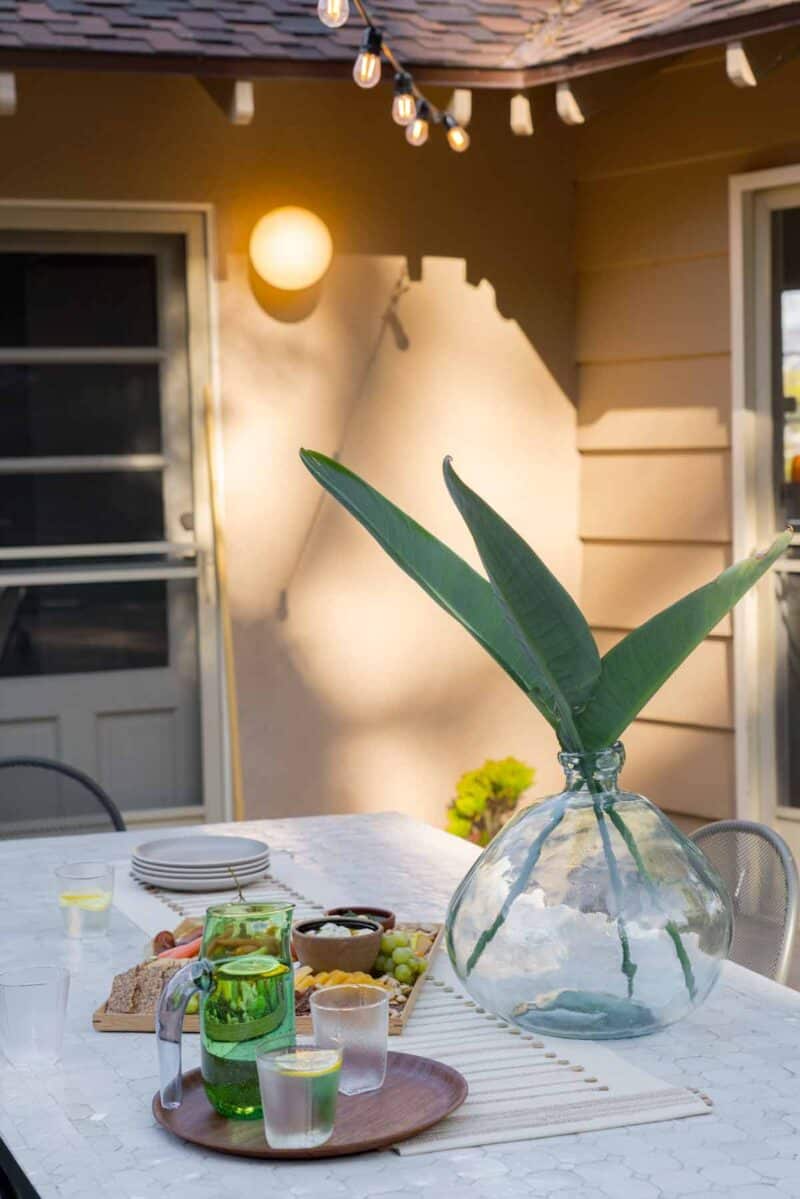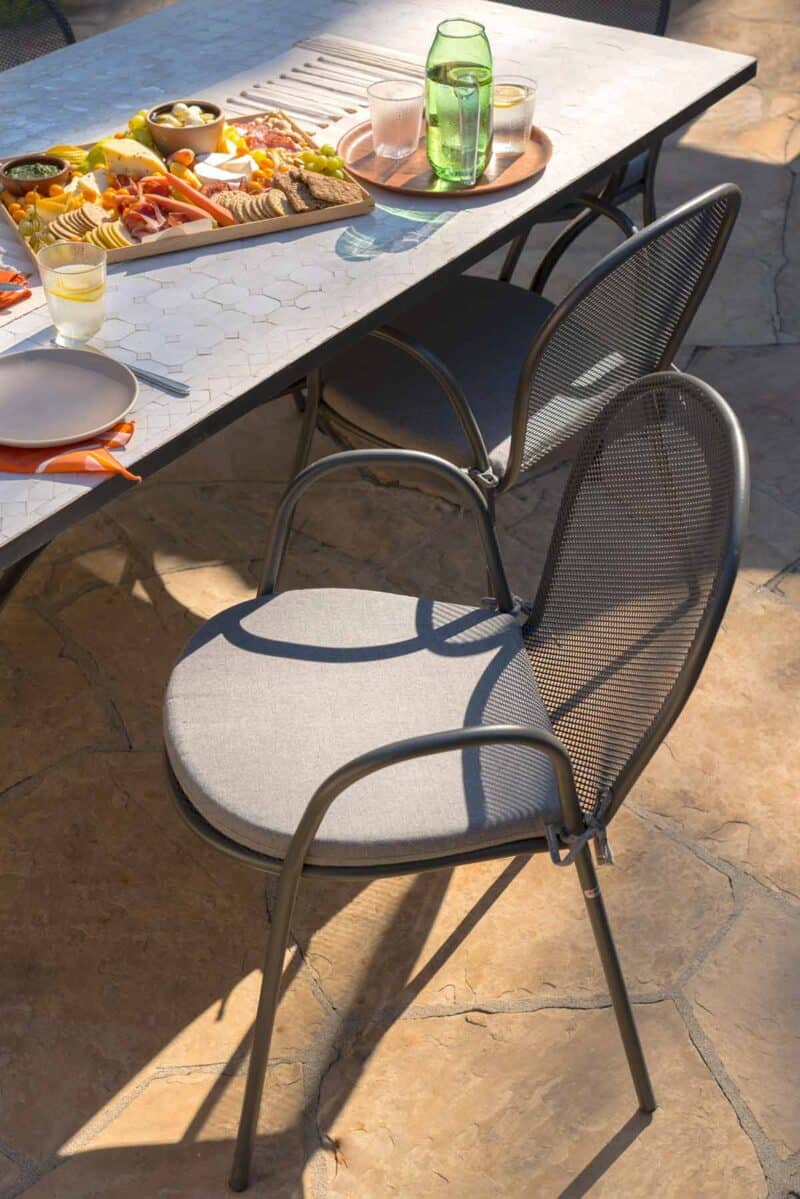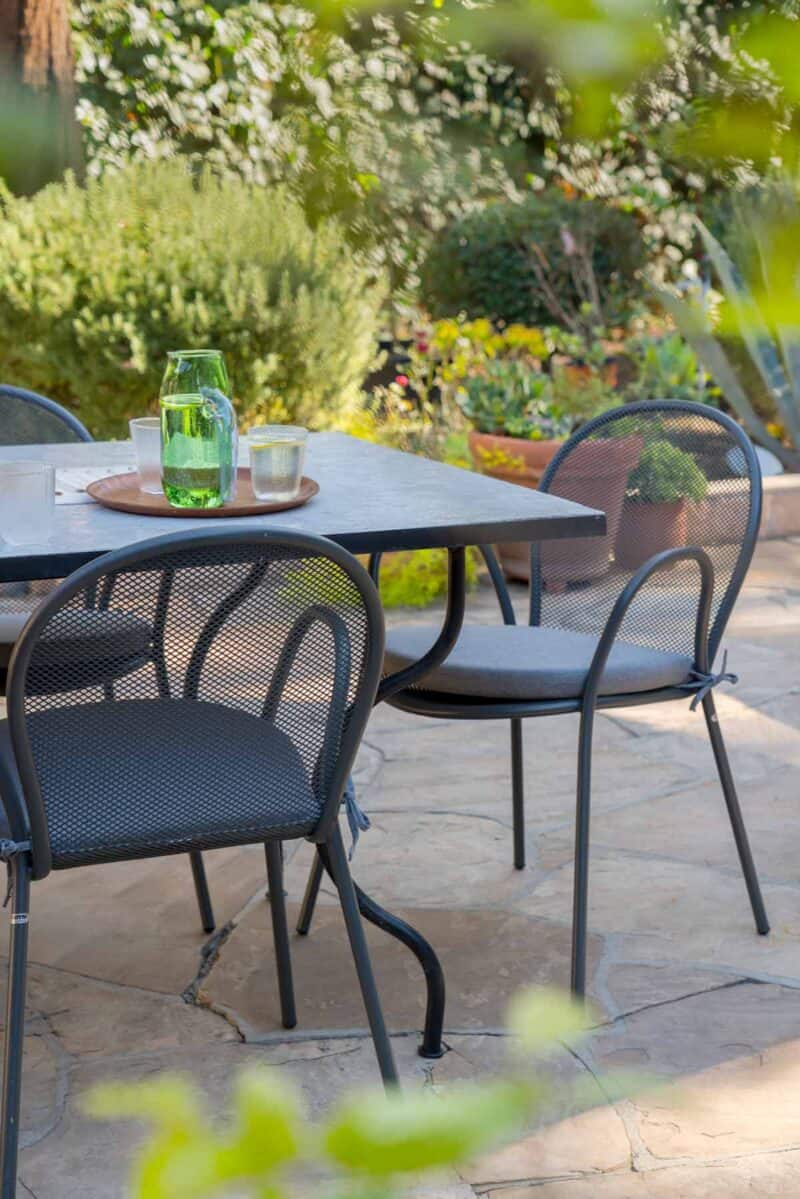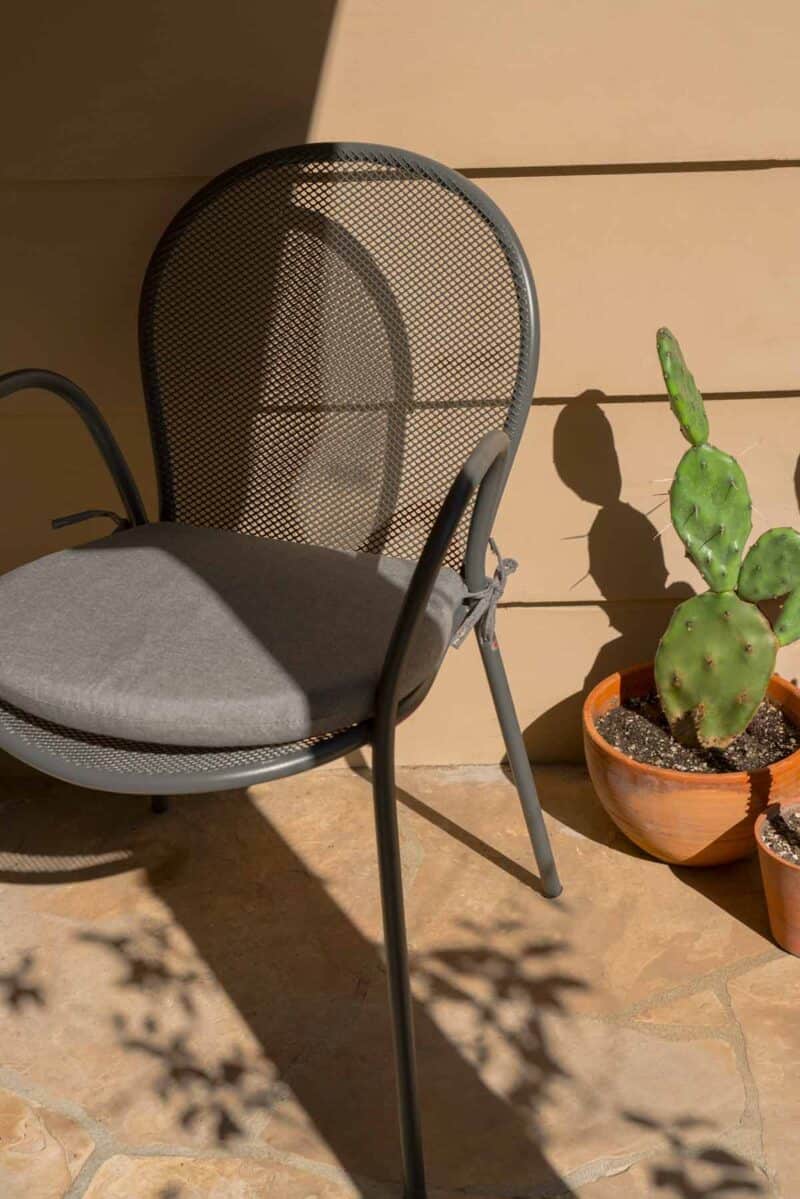 Other details we added were string lights throughout our patio to add much needed light. We replaced all our exterior light fixtures with some simple globes. We got rid of our massive fountain (which was extremely heavy) and turned that area into a planter. I cannot wait for summer to really get here so I can live outside!
Thank you so much for Room & Board for gifting us so many perfect pieces for our patio!   
If you like this post – check out our other home posts!