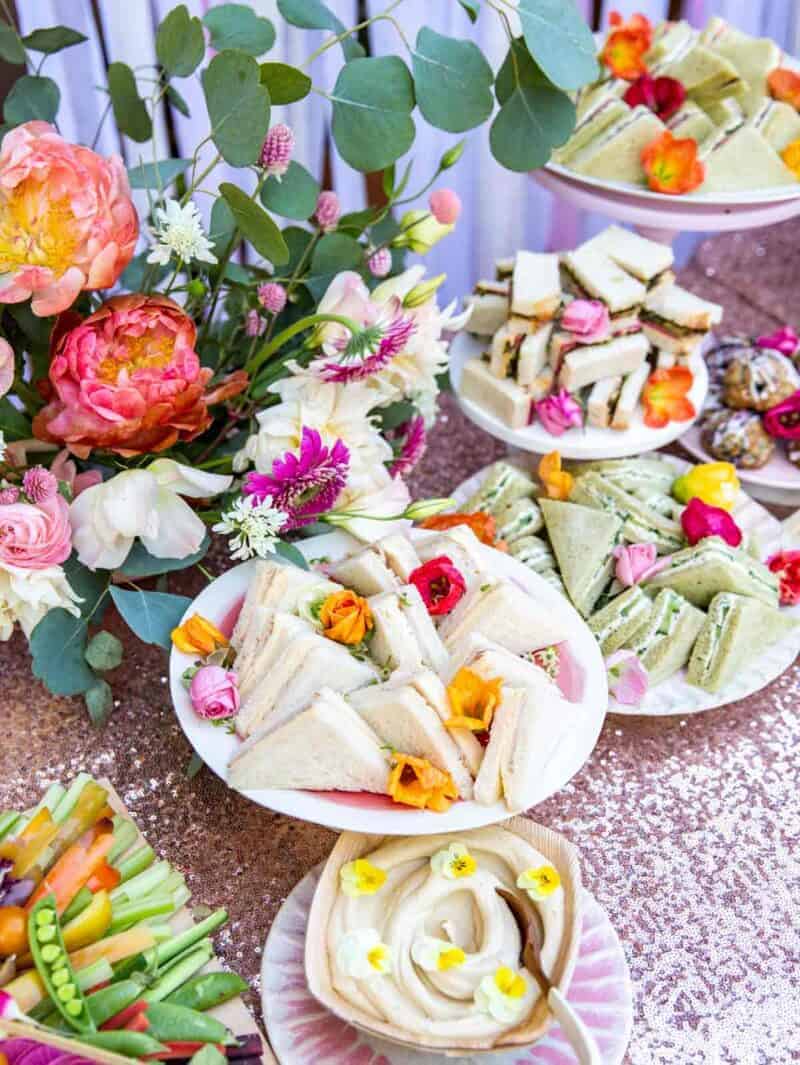 Last year my husbands brother got married to the best sister in law I could have ever imagined. I am so thankful for her and our relationship. When it came time for a bridal shower I was so excited to be able to throw her one in our new backyard! We were not settled in our new house at all yet, and our kitchen was being redone so I knew I had to get a little creative. My initial instinct was that this would have to be a very pink forward party. It was an exciting challenge to figure out how to make an all pink bridal shower while still making it feel sophisticated. I loved it in the end, and I think it was perfect!
I didn't have a finished kitchen yet, so I got most things catered or I ordered them. I am not sure I would have done it any other way because everything turned out so well, and I got to spend more time making the decorations perfect which was so worth it. Here is a list of the food I ordered!
– Scones, tea sandwiches, and cookies from Sugarbird Sweets (including those very cute pink sandwiches which are made from blueberry milk bread!)
– Crudite board and hummus from Sorella Collective
– Chocolate Covered Strawberries were ordered from Shari's Berries
– Edible flowers that you see sprinkled through out everything and by the mimosa bar are from Gourmet Sweet Botanicals which I love! They ship everything fed ex.
– Cupcakes are from Susie Cakes that I added edible flowers to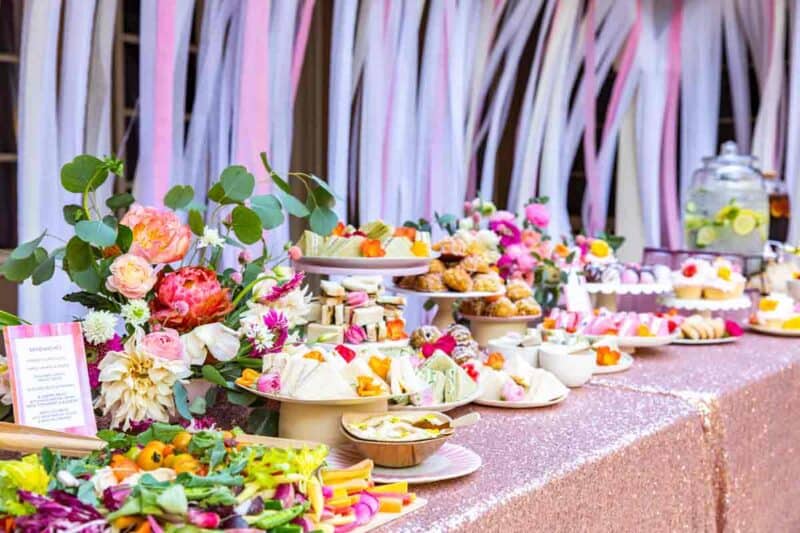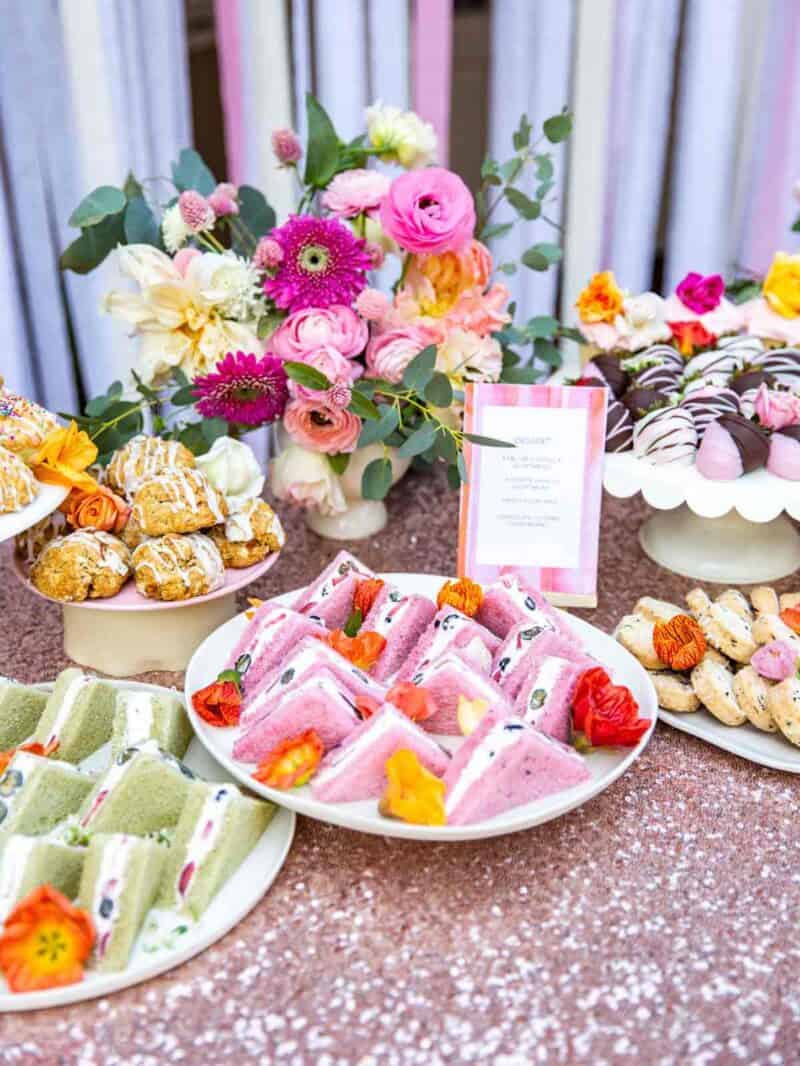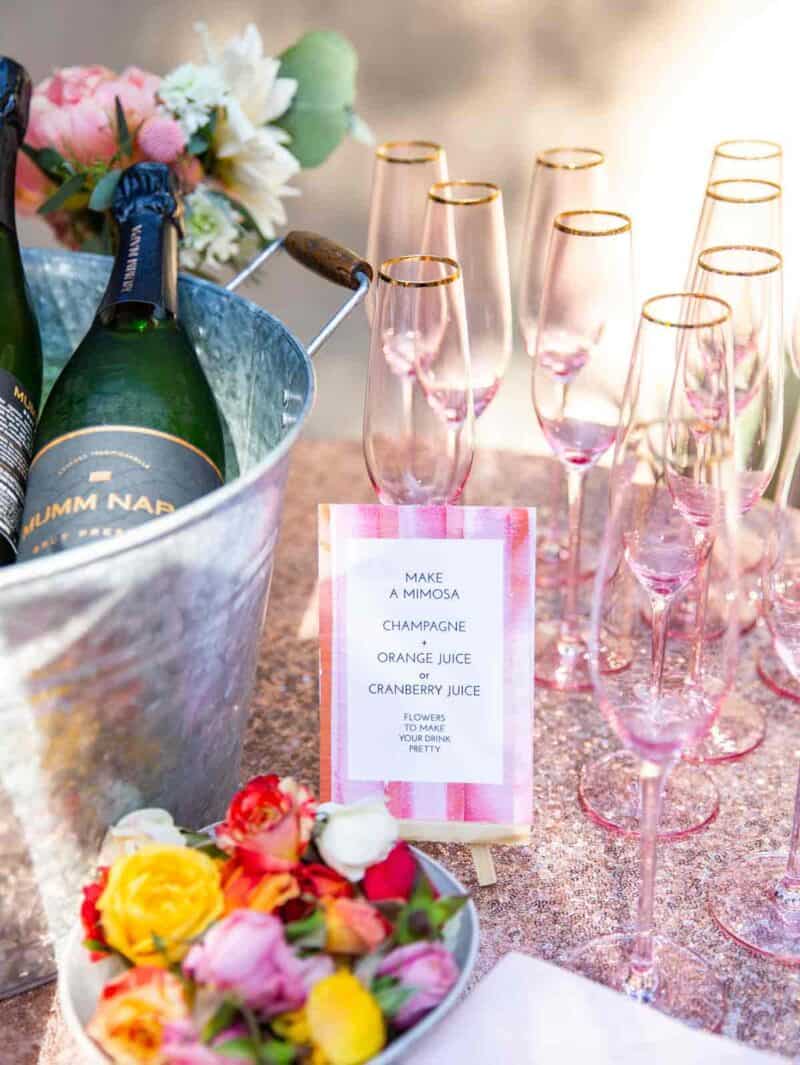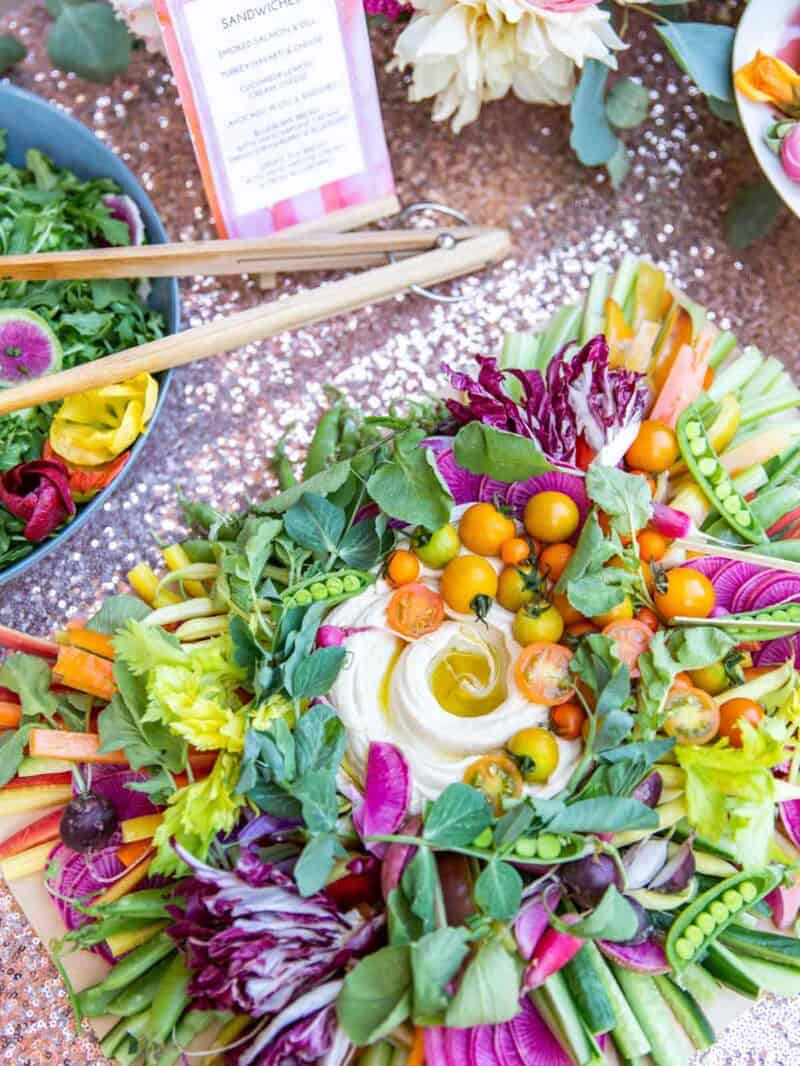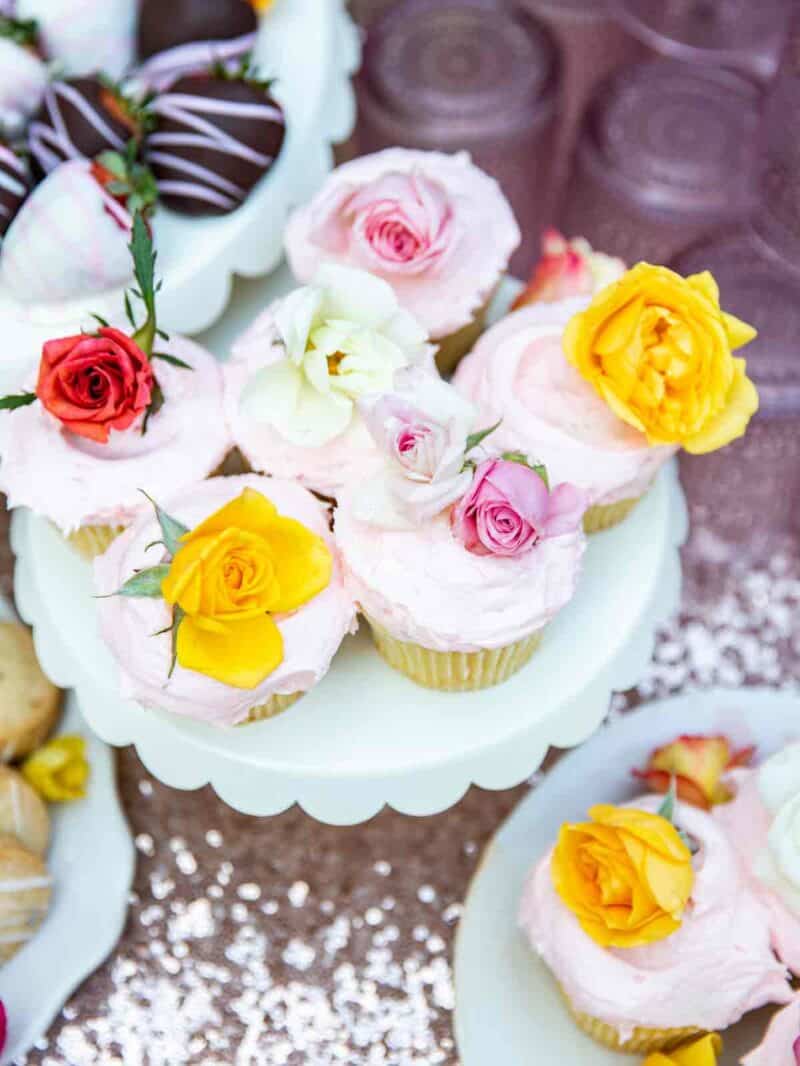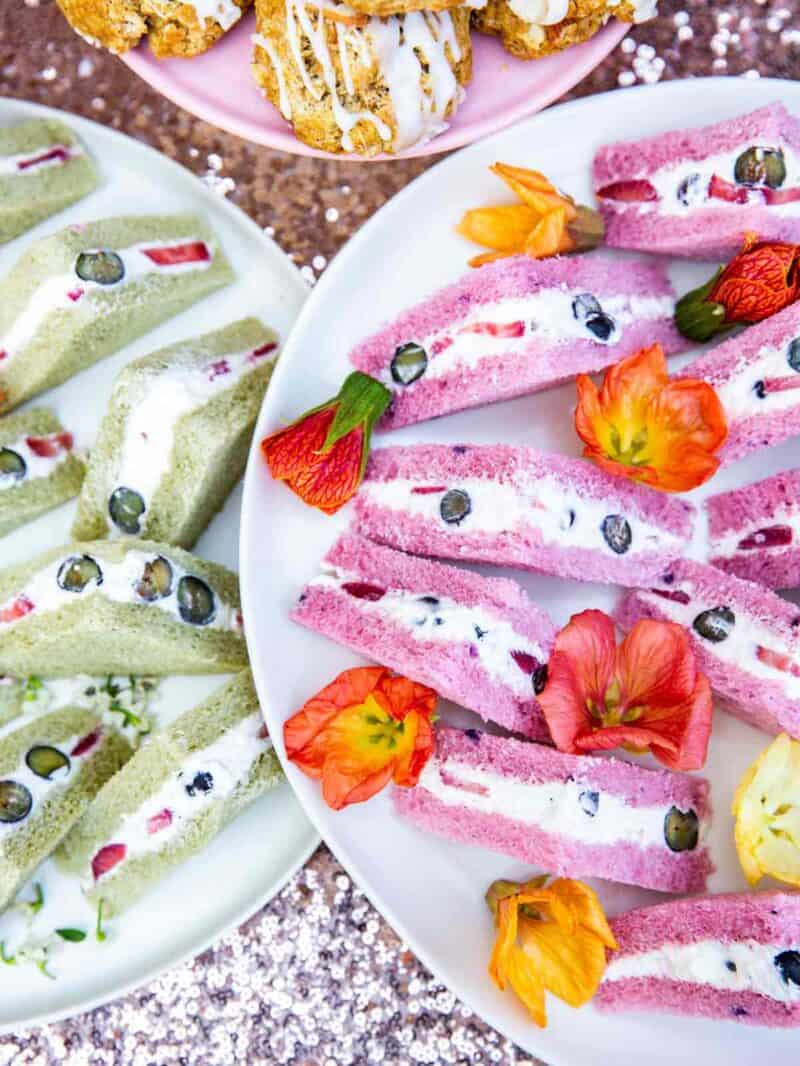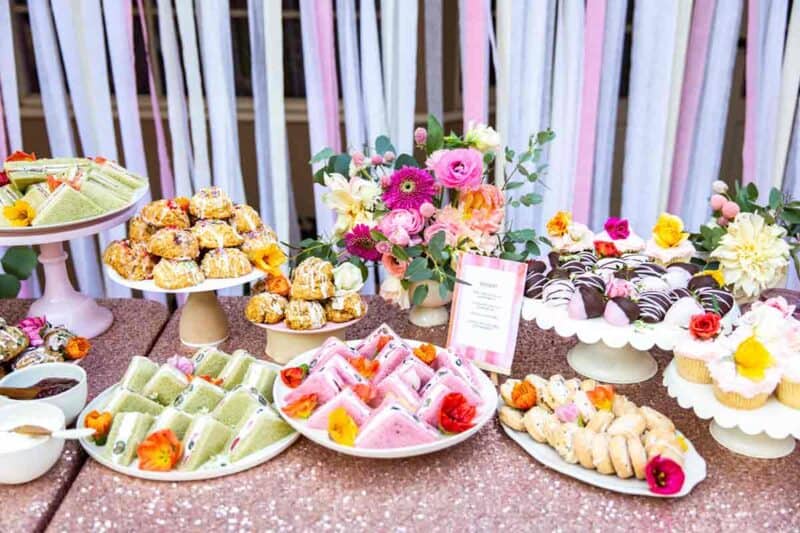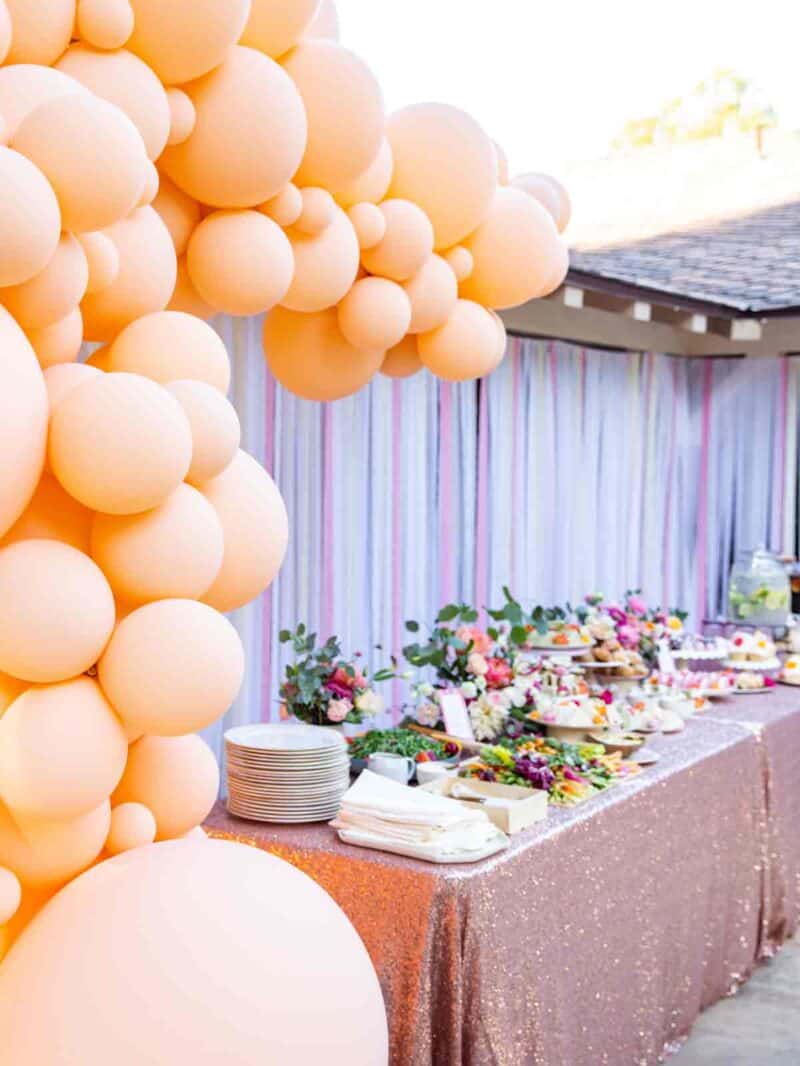 For the decorations, I knew pretty immediately that I wanted to get a big balloon garland. I ordered that from Balloon Monster in a kind of nude / peach color. It looks pretty epic! I bordered the awning in our backyard with strips of crepe paper which actually worked out really well and was a cheap way to add a ton of color to the party. I rented the pink glitter tablecloths, chairs, pink champagne glasses and pink regular cups from MTB Event Rentals. All the plates and cake stands for the food I brought from the studio.
All the flowers I did myself, I got everything from the flower market in Los Angeles in colors I thought worked well together. I was able to get some peonies, dahlias, and ranunculus which are all my favorite.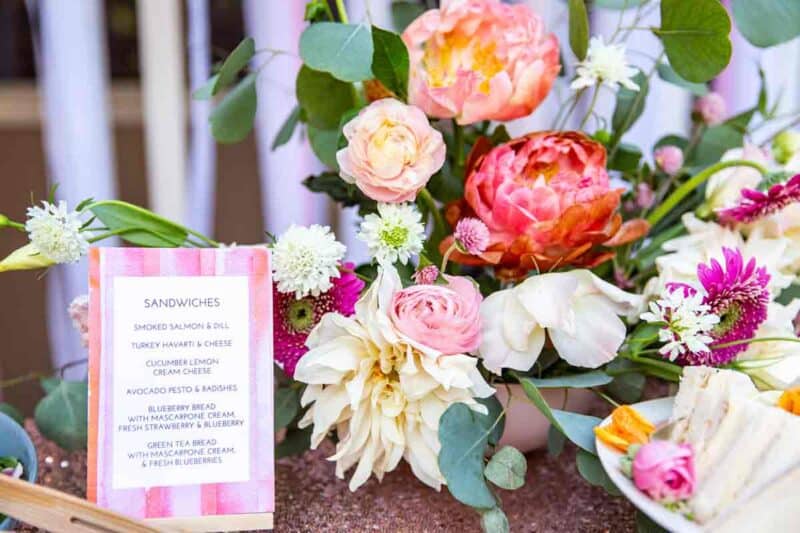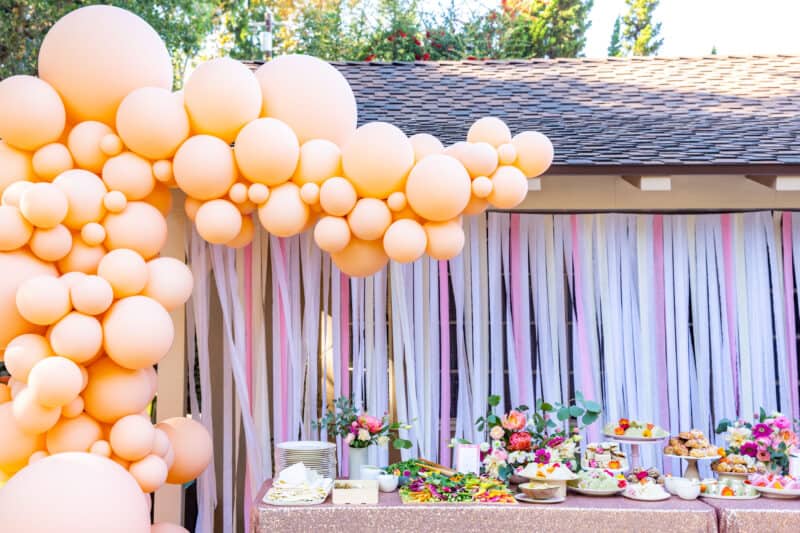 For games, I ordered a couple of really cute printables from Etsy from a seller called PrintGoGo. Her designs were really cute and simple!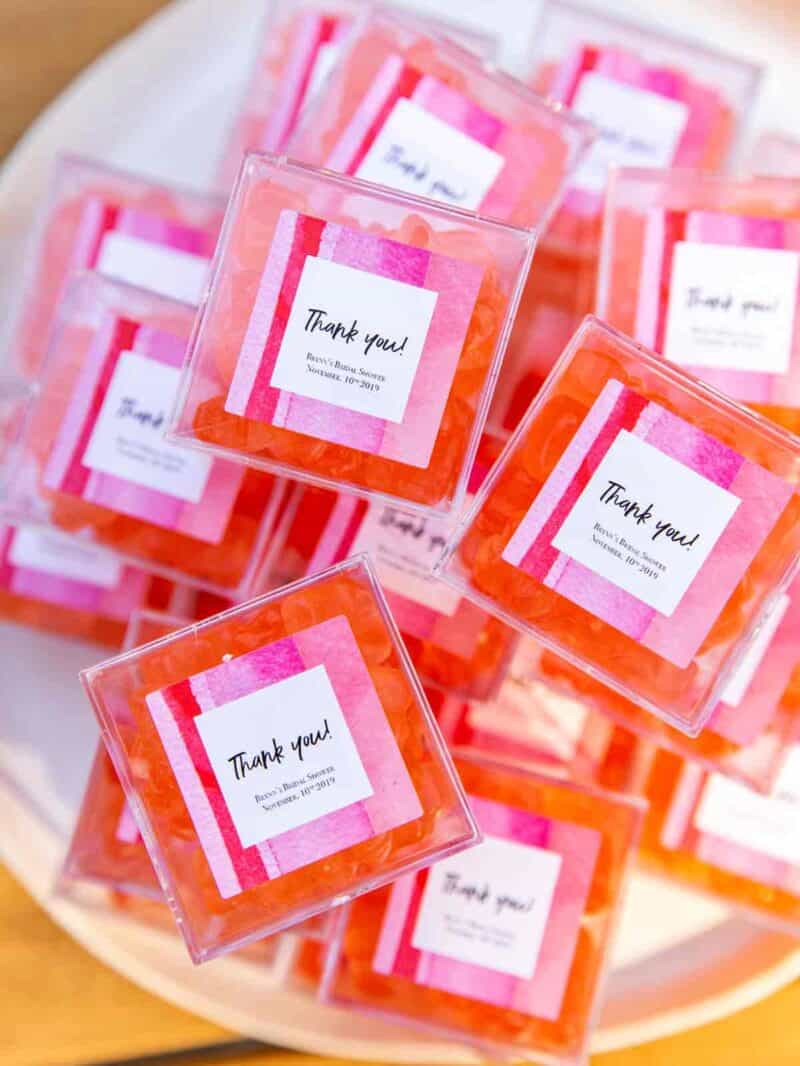 For the thank you favors, I ordered these simple acrylic boxes from Amazon. I had the labels printed from Avery We Print because it's easy and I knew it would be done well and right, and then I didn't have to fuss over the printing or order an entire pack of labels. The label designs and the designs for the signs by the food I made to mimic the invitations which I ordered from Minted in a design called Mercer Street.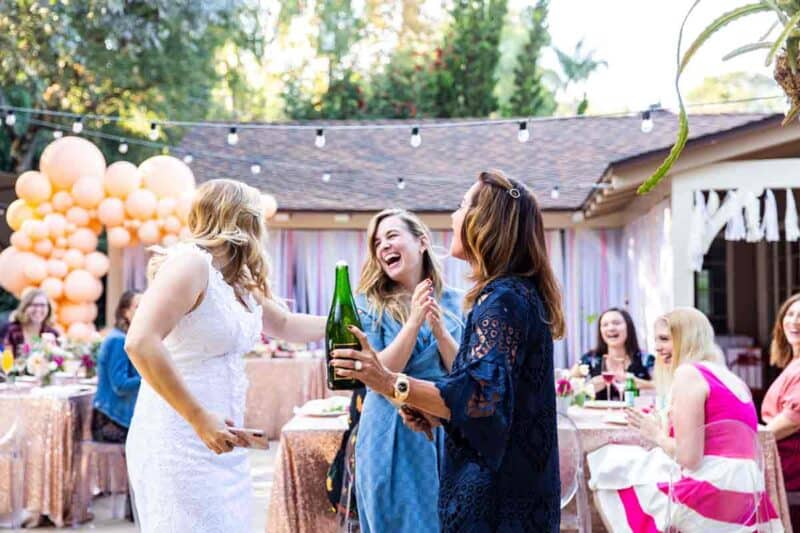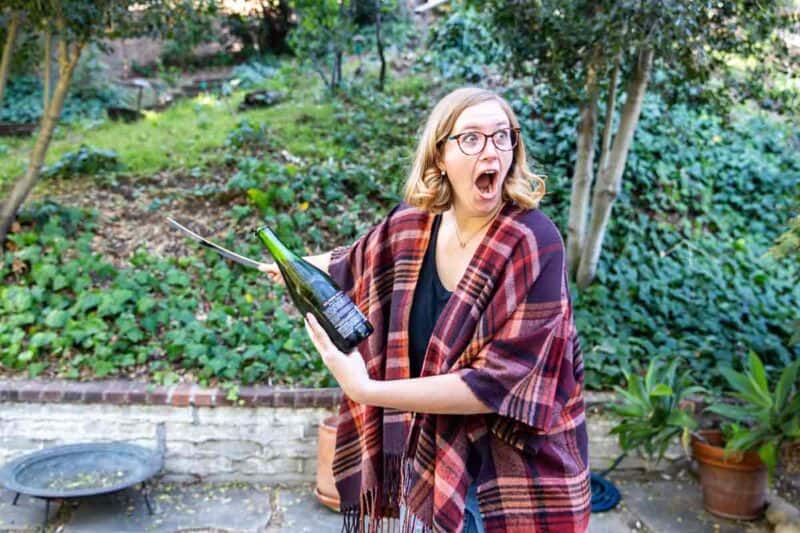 One thing that is a great party trick is sabering. Alton Brown has the best how to video for this in case you don't know what I am talking about. We bought an engraved saber for our wedding and we now use it whenever we have bubbly at any party. It is SO FUN. I recommend everyone to get a sabering knife.
I loved this party and I am so sad it's over but happy to have all these pretty pictures by Marisa Vitale.
♥ Teri