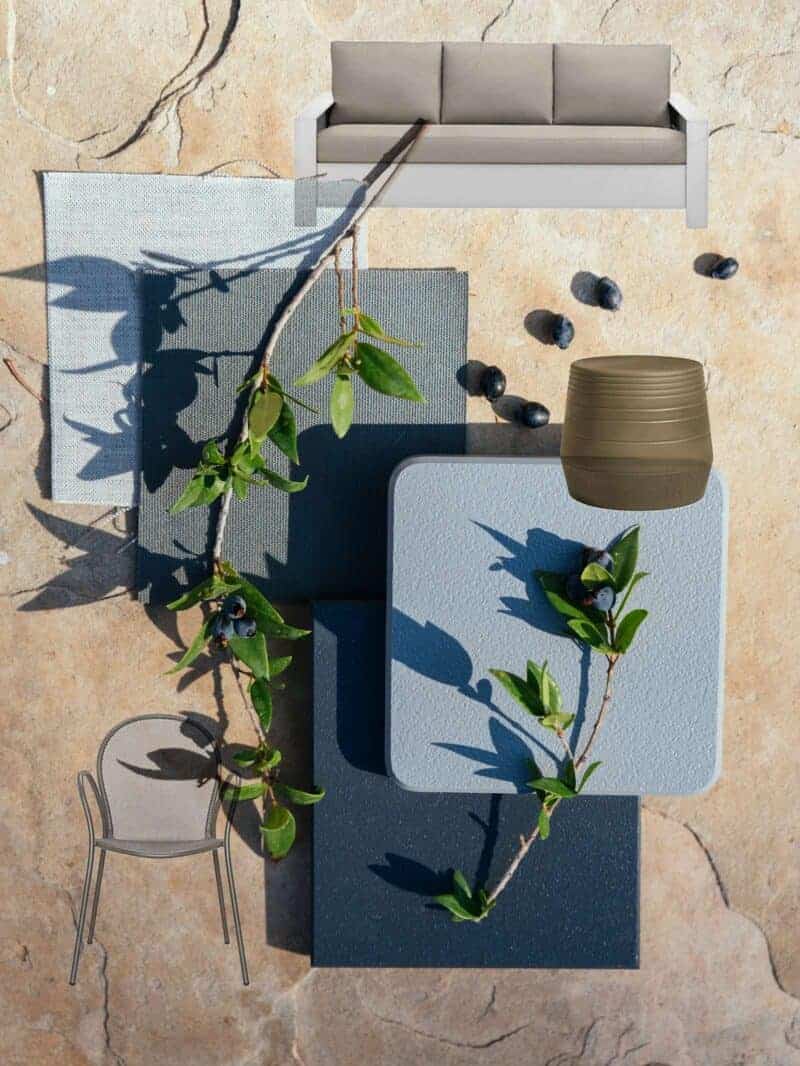 We recently started remodeling in our new house. (If you need a tour refresh, watch it on our Instagram stories right here! ) We are remodeling three rooms, which for our size of house is a TON. That also means we have everything from those rooms tucked away into the parts of our house that are not being worked on. It honestly feels a bit hoarder-y because everything is piled up and we have made pathways. It's definitely overwhelming, but I am sure in the end it will be worth it!
Because of all the remodeling happening on the inside, the outside is where we have been hanging out a ton. We live in Southern California, so the outside is a second living room for people who have that kind of space. It's still really nice outside to hang out there during the day, and at night you just need a cozy blanket. So starting in this new year, one of the projects we wanted to tackle quickly was making the backyard amazing and a great place to hang out / read a book / entertain / and enjoy.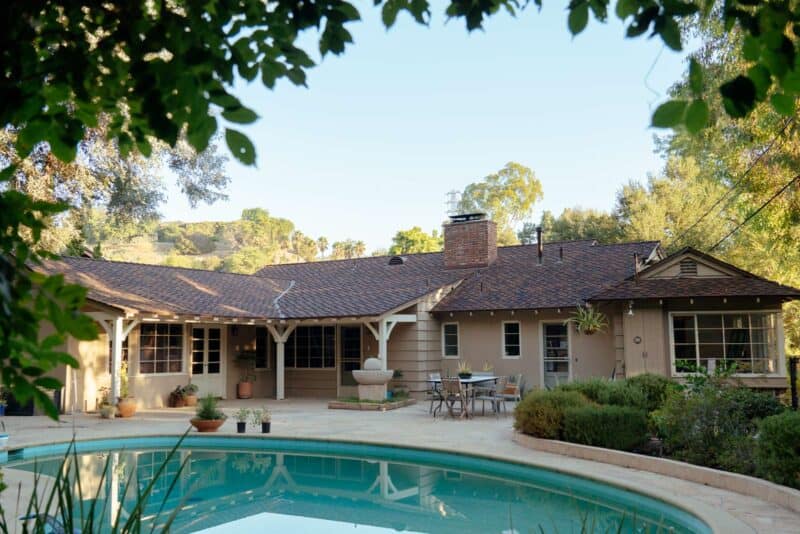 The patio is really large, so it has taken some time and a lot of consideration to figure out the best way to layout furniture so it flows nicely and looks good. We also have a pool, and wanted to make sure the furniture worked well with the pool, but didn't divide the space. We ended up having a little map made so we could play around with potential furniture orientations. That helped a ton. Especially when it came time to decide where to put all the café lights we will have strung up.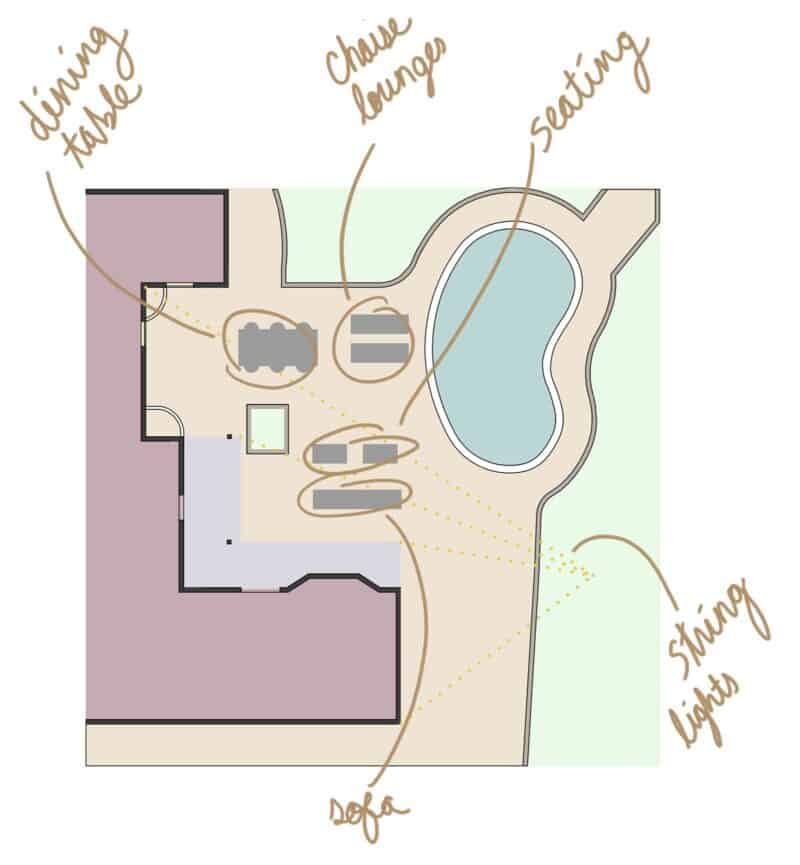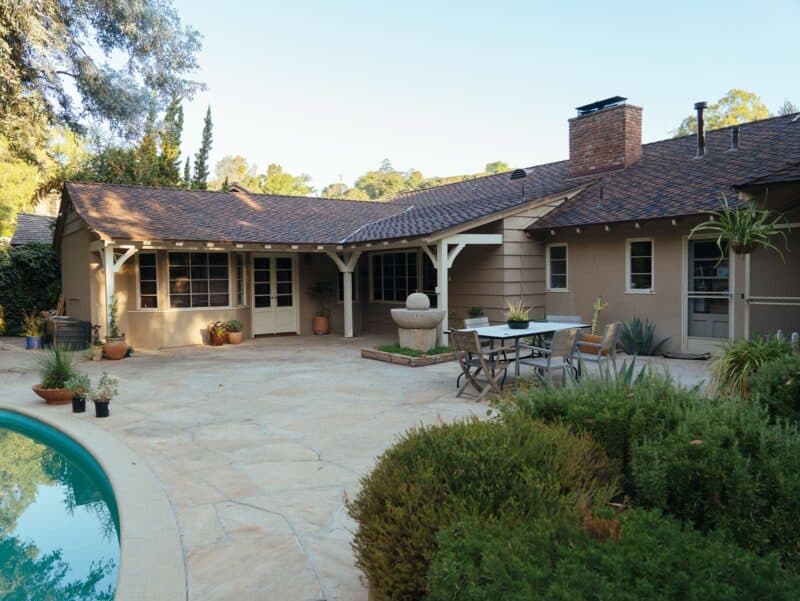 We also created a mood board of sorts (see first picture in the post) where I combined some swatches I got from Room & Board, as well as some furniture pieces I had my eye on to make sure everything can work together well.
We were lucky enough to be able to team up with Room & Board on our outdoor space which honestly made it so much easier. They have a lot of outdoor furniture that is perfectly streamlined and modern, which is exactly what we were looking for. Our house was built in the 50's, and definitely has some attributes that make it feel a little story-book, so we have to be careful with what we choose for our house. Off-setting that story-book feel with modern furniture doesn't always work as it can sometimes feel like they are competing, so we came to the conclusion that we needed to ensure that we were injecting a fair amount of natural materials within our design to make it all feel connected. We plan was to do this with accents.
Another thing we wanted to really tackle with this update was to remove this huge fountain. It's kind of cool, but there was another fountain that already exists in the back of the yard, and I think we are a one fountain per household. Plus, I really wanted to replace the fountain with a pretty vine that will climb along the overhang. So we will be removing that, and planting some new greenery.
Essentially we wanted this outdoor space to just feel easy, and be very comfy and lounge-y. Chaise lounges were a must on our list, and I had already fallen in love with Room & Boards Montego Chaise. A big outdoor couch was another thing I really wanted and I thought we had plenty of room for one. I was pretty into this Rayo Sofa, and this Emmet Sofa. After that, we were lucky enough to already have a really big and beautiful tile table that was imported from Morocco. We love it, and it's big enough to fit 8 people. We just need to find the perfect chairs.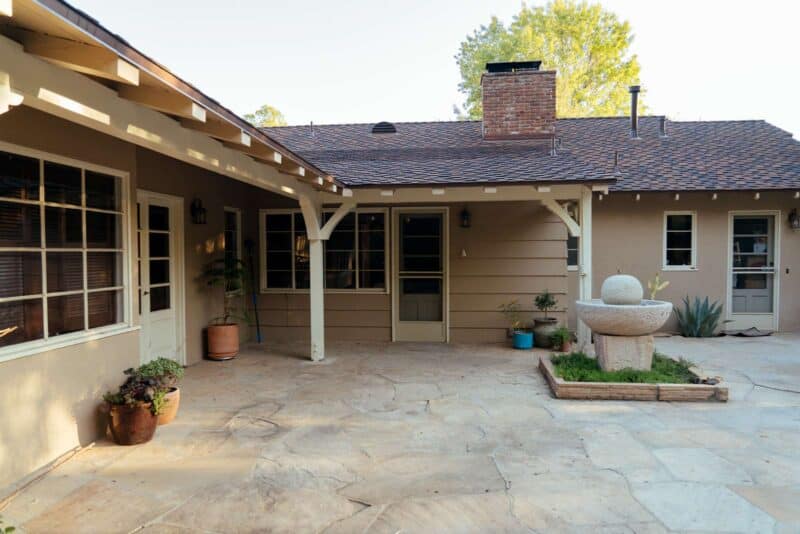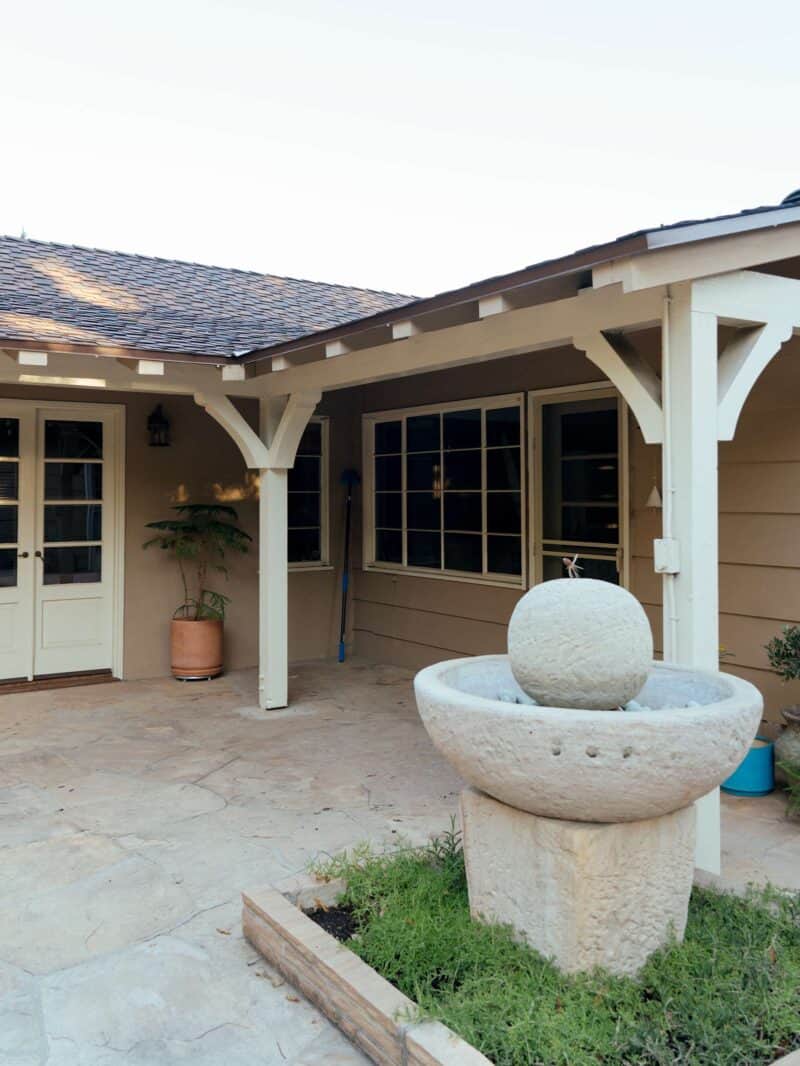 I spent a ton of time on Pinterest creating a board that I felt like captured the vibe we are going for. Cozy and functional, low maintenance. These are all things that are important to me. You can check out the Pinterest board right here.
Stay tuned for the full reveal of our patio space! I am SO excited to share it with you all when it's ready :)
♥ Teri