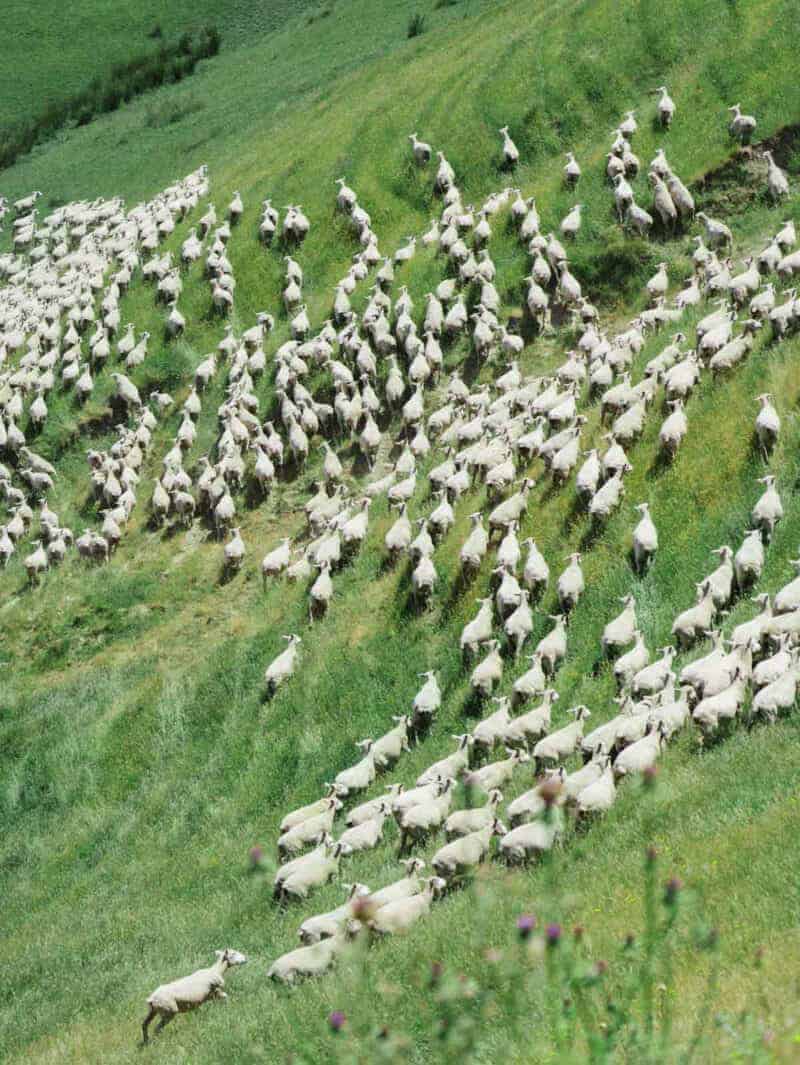 I recently went on a trip to New Zealand with Beef + Lamb New Zealand and three of their brand partners. I spent 6 days there visiting so many different places and learning about how they raise their sheep and cattle. New Zealand is absolutely stunning, and the food was as beautiful as it was delicious. We spent most of our time on farms experiencing grass-fed beef and lamb farm to table.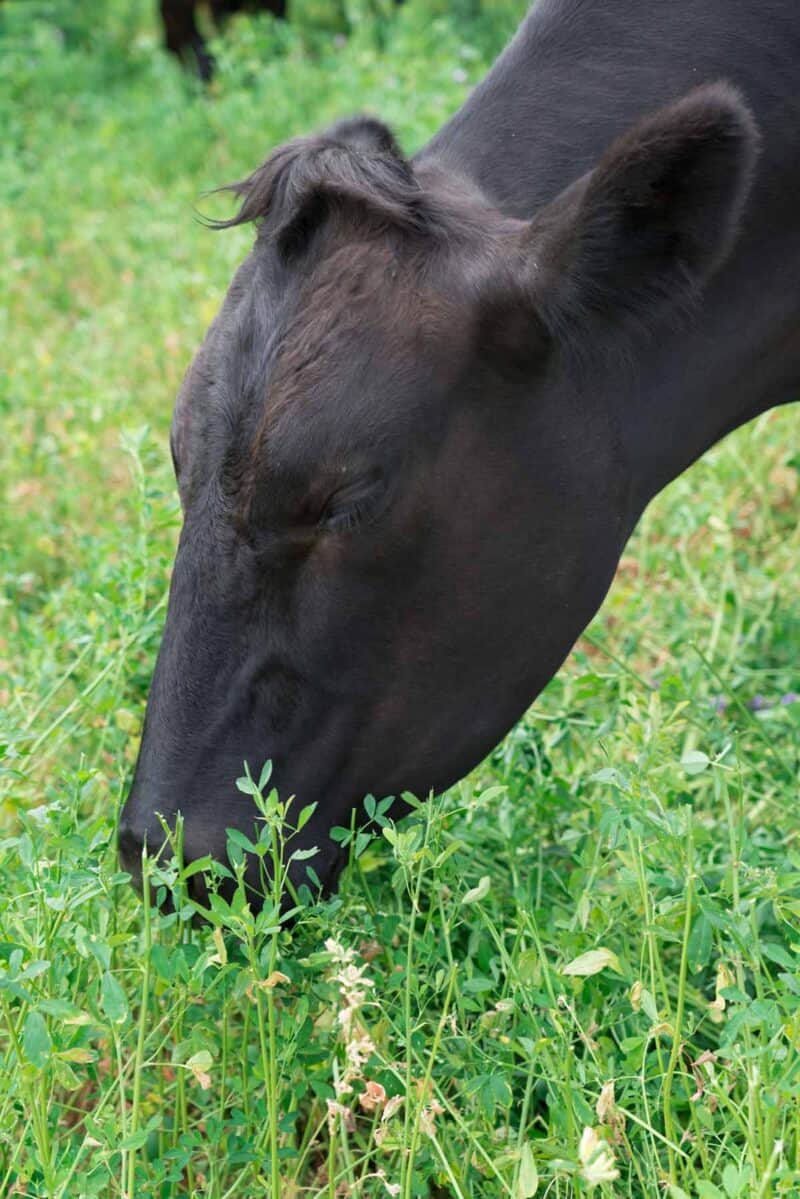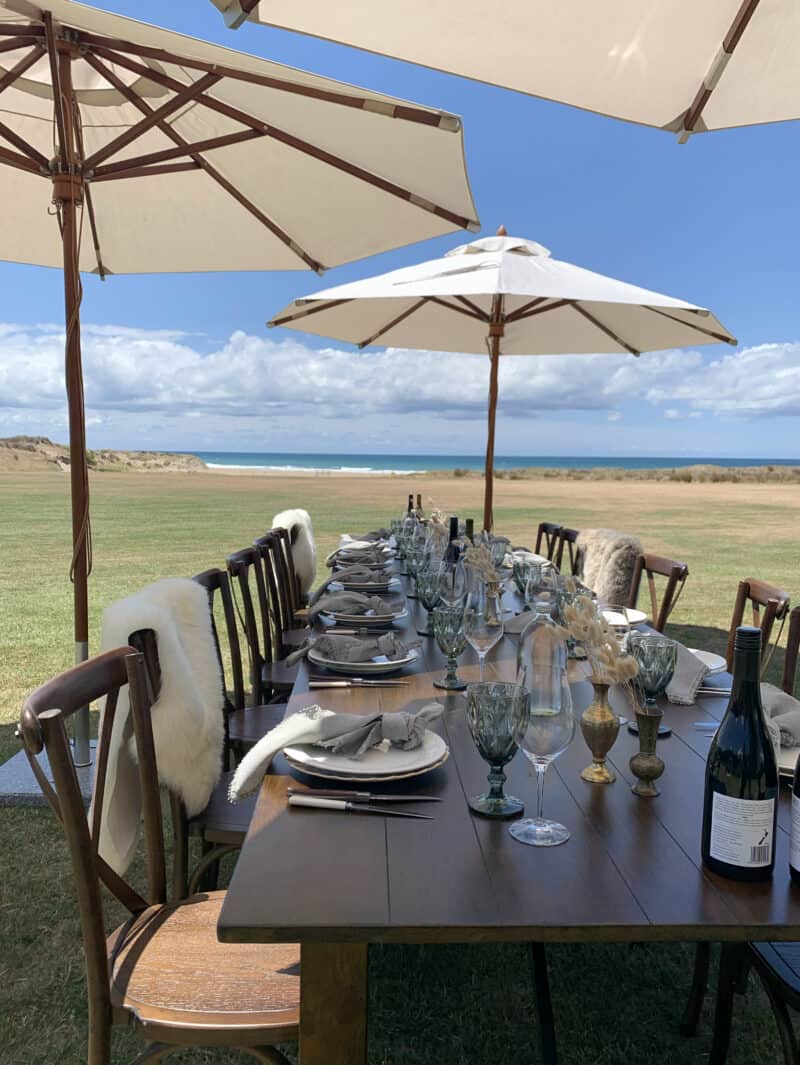 Not a bad view for lunch, right? We were able to see up close how New Zealand raises their sheep and cattle – in natural environments, grass-fed year-round on lush green open pastures, hormone free, and antibiotic free (and the animals have amazing views!). The lamb and beef are really high quality and humanely raised, which is important in a time when we are all trying to make more conscious decisions about the food we eat. I found the grass-fed lamb from New Zealand to have a more pronounced and delicious flavor than the domestic lamb I am used to in the states.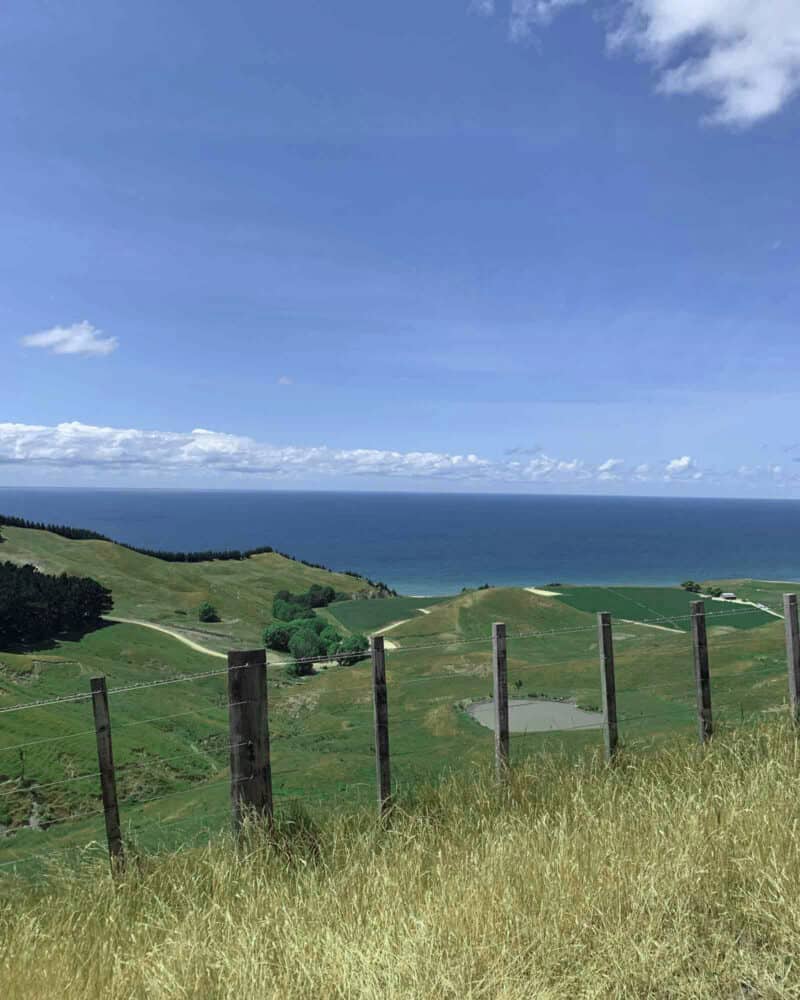 We obviously had a TON of New Zealand grass-fed lamb and beef on our trip. I love lamb (if you love lamb too we have some amazing recipes coming up! But here is a favorite for Lamb Kofta), so it was really awesome to see some preparations and cuts I hadn't really had before. Like this herb crusted leg of lamb from Silver Fern Farms (similar recipe coming soon!) or cured lamb meat from Atkins Ranch and A Lady Butcher, or this First Light Wagyu Beef Fillet.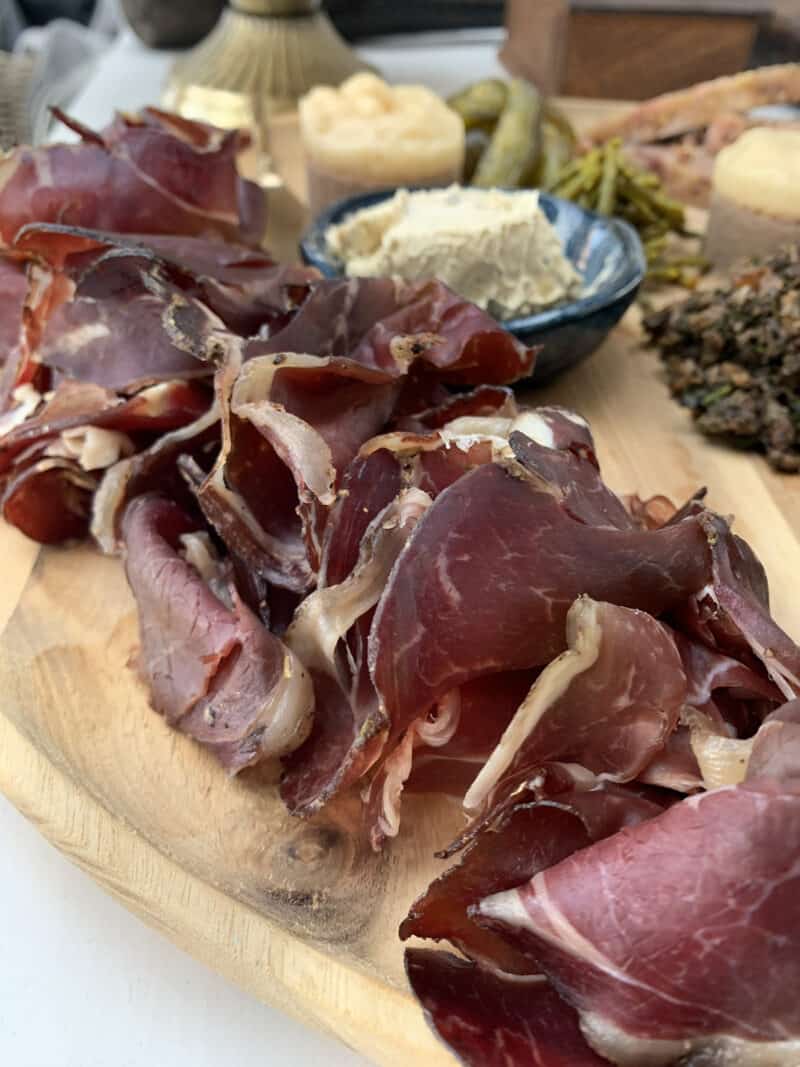 We did manage to eat some things other than grass-fed lamb and beef. These Mantuku oysters may have been the best oysters I have ever had in my life.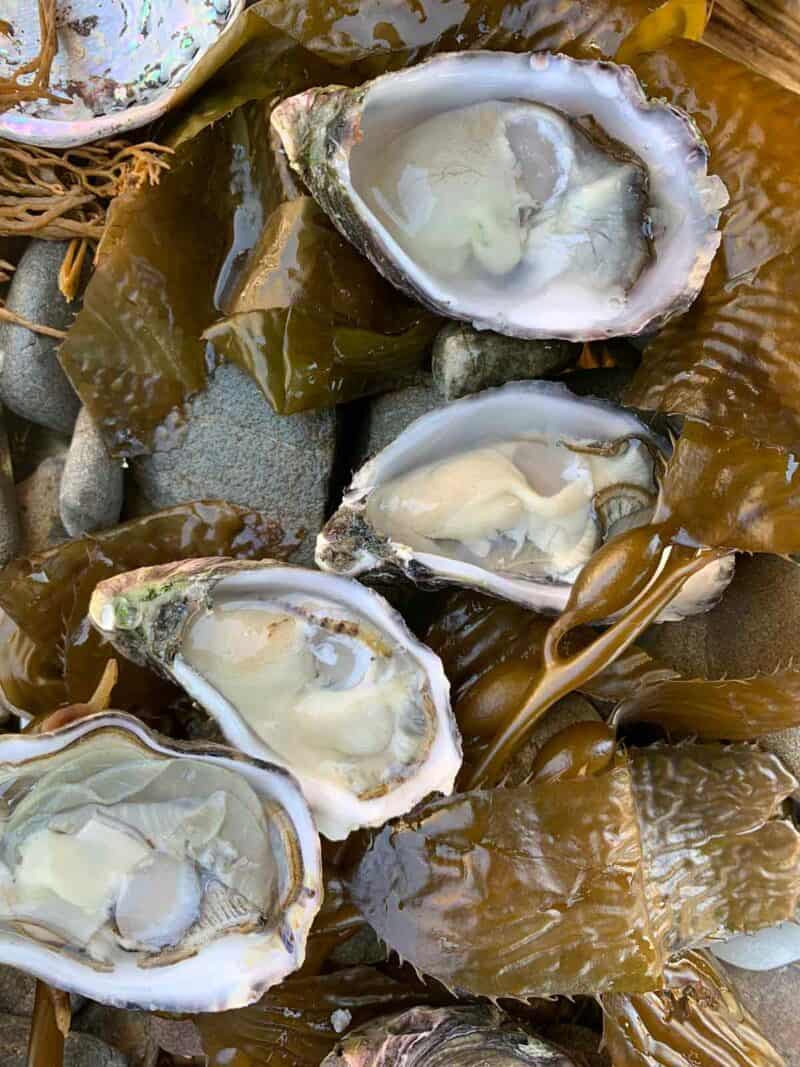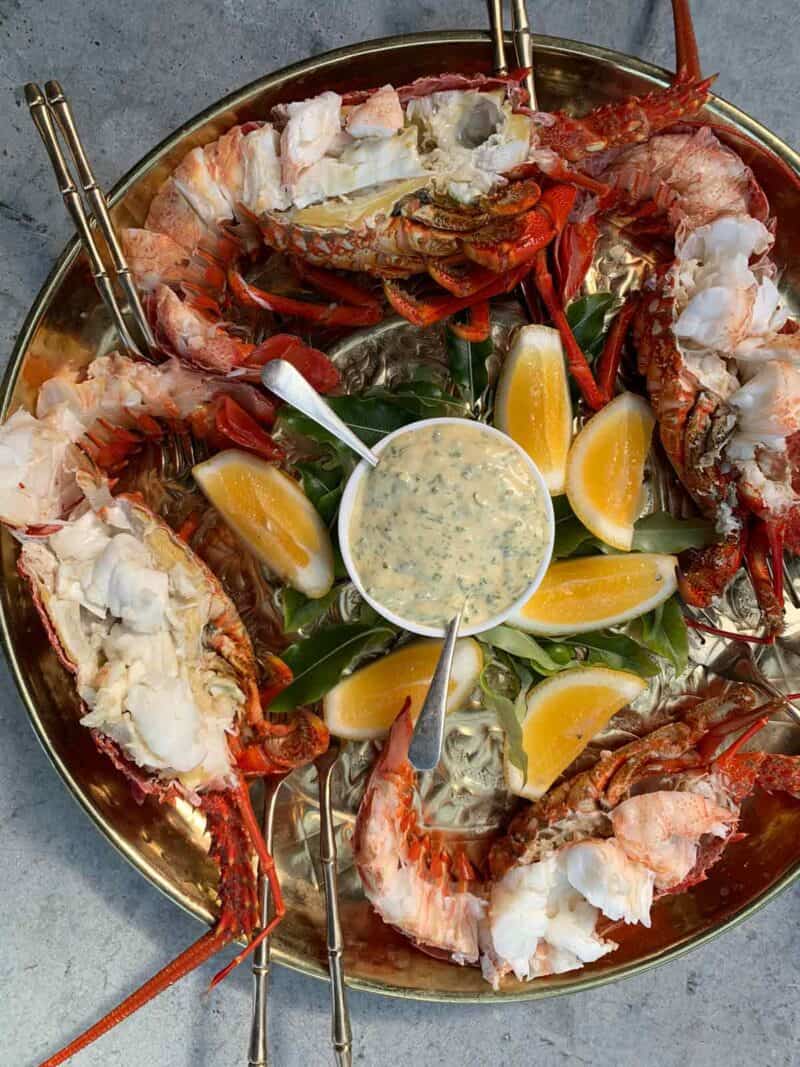 New Zealand's landscape has a lot of rolling hills and open pastures. The sheep and cattle roam and graze on sections of lush green grass within a huge swath of land at a time. Some of the hills are pretty steep so they utilize sheep herding dogs controlled by whistling or whistles. It was amazing to watch this. The dogs are so smart and so fast, and very cute!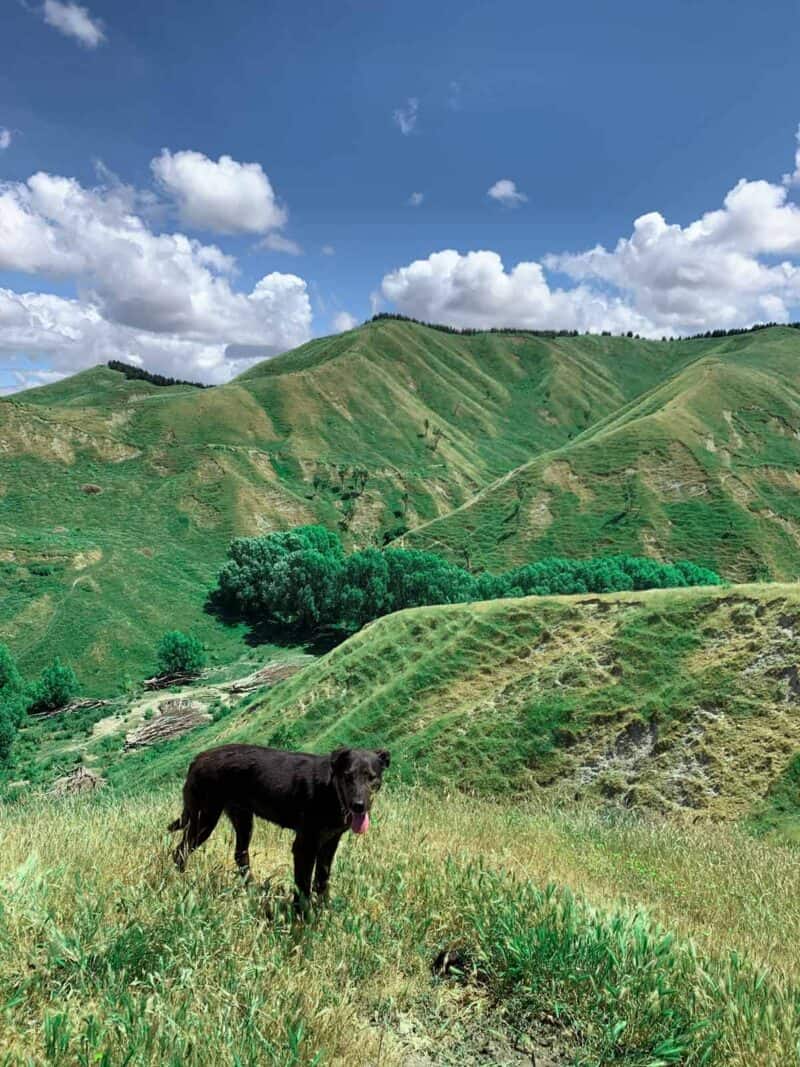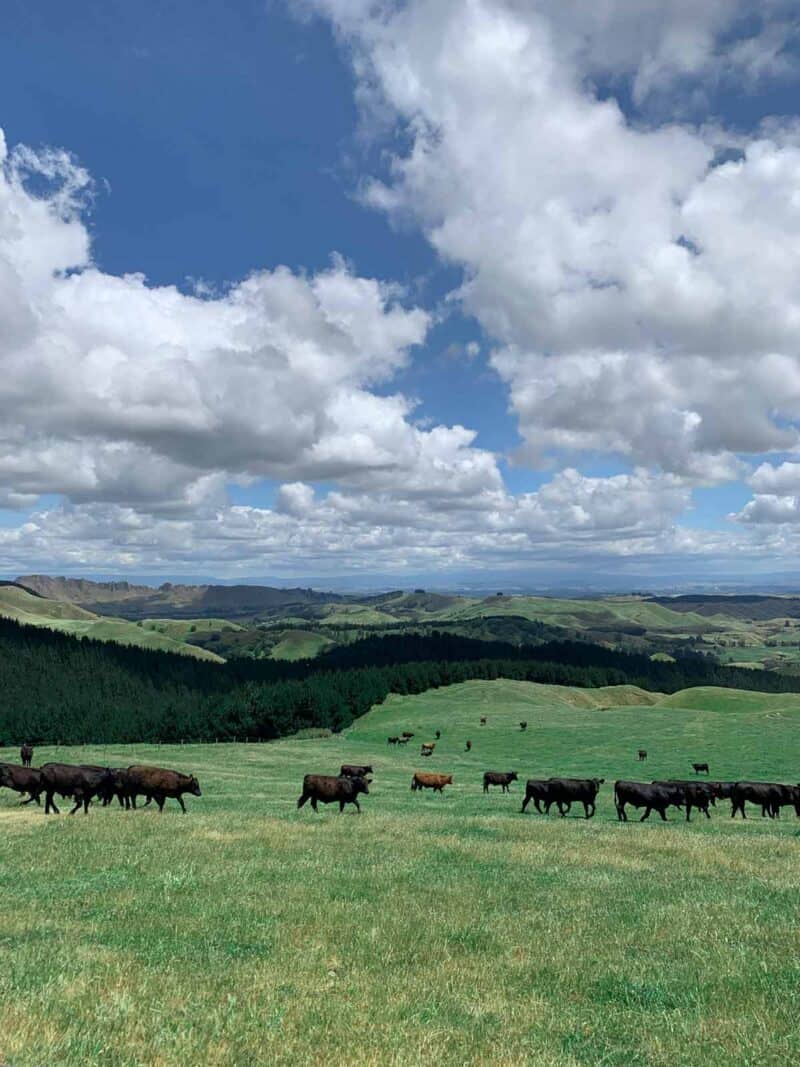 Be on the lookout for some really great New Zealand grass-fed beef and lamb recipes coming soon! I can't wait to share them with you guys!