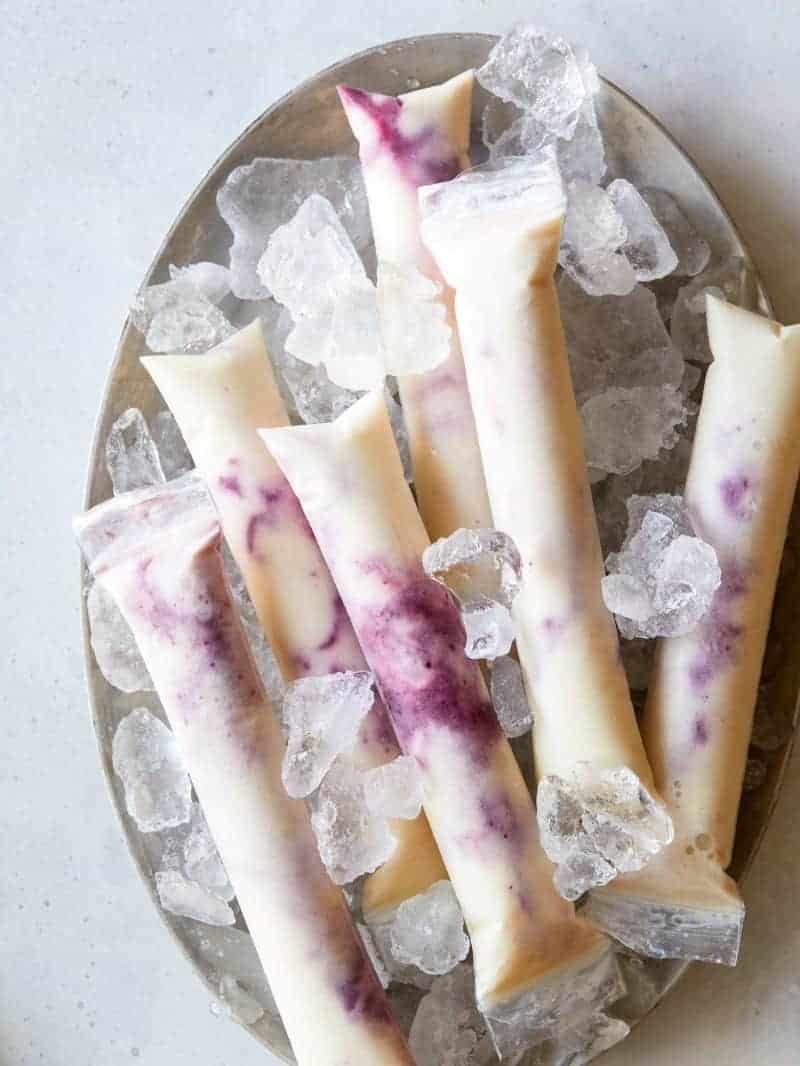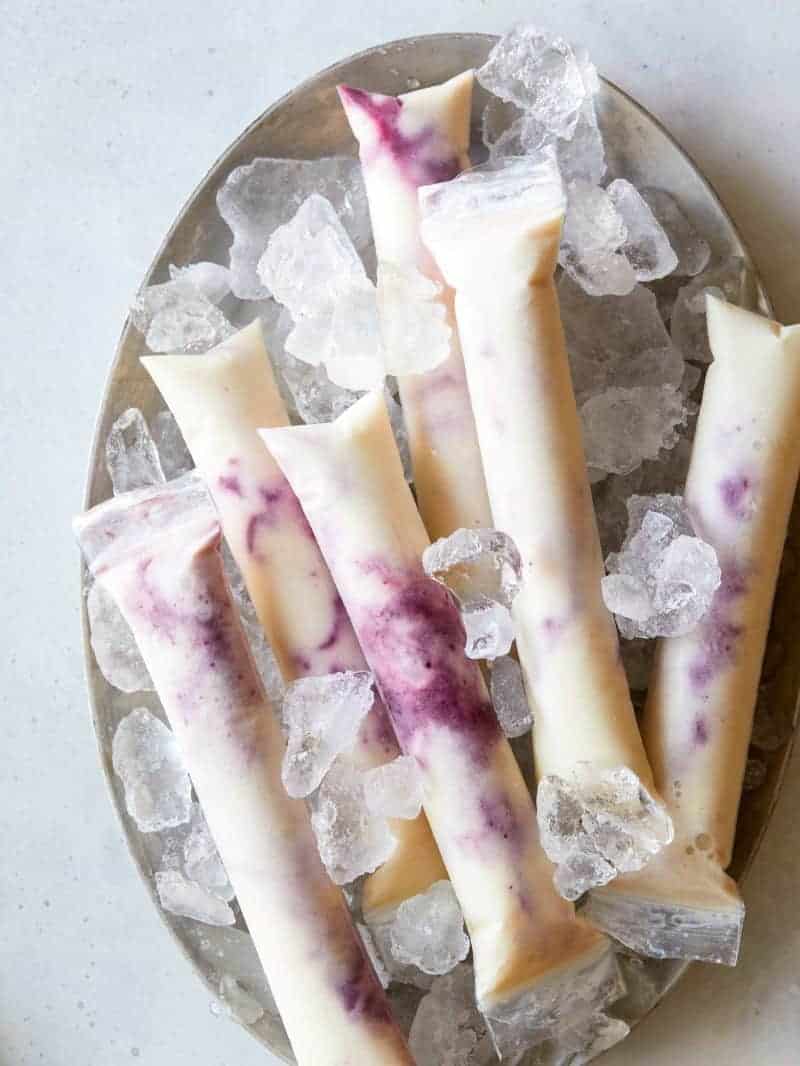 Last year we made Piña Colada Italian Ice Pops and we still very much love them and know you do too – so we wanted to give you guys another recipe. This time around we made Blackberry, Pineapple and Coconut Swirl Italian Ice Pops. These are really perfect to make a bunch of and keep them in your freezer for when the time is right. Maybe that is on a Friday night pre Rosé, or maybe on a really really unbearably hot Saturday with your toes soaking in a kitty pool outside. The point is that you make these and then have them when you feel like the time is right! Here is a link to the sleeves. Enjoy!
♥ Teri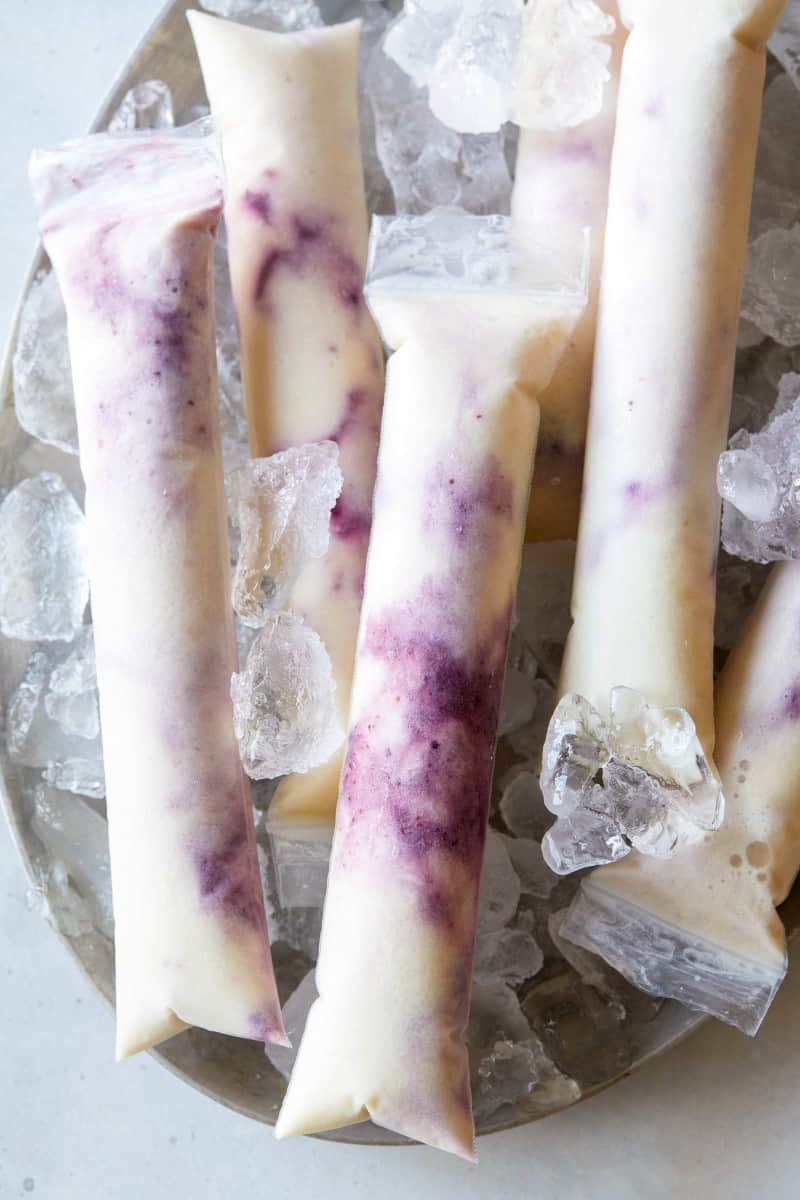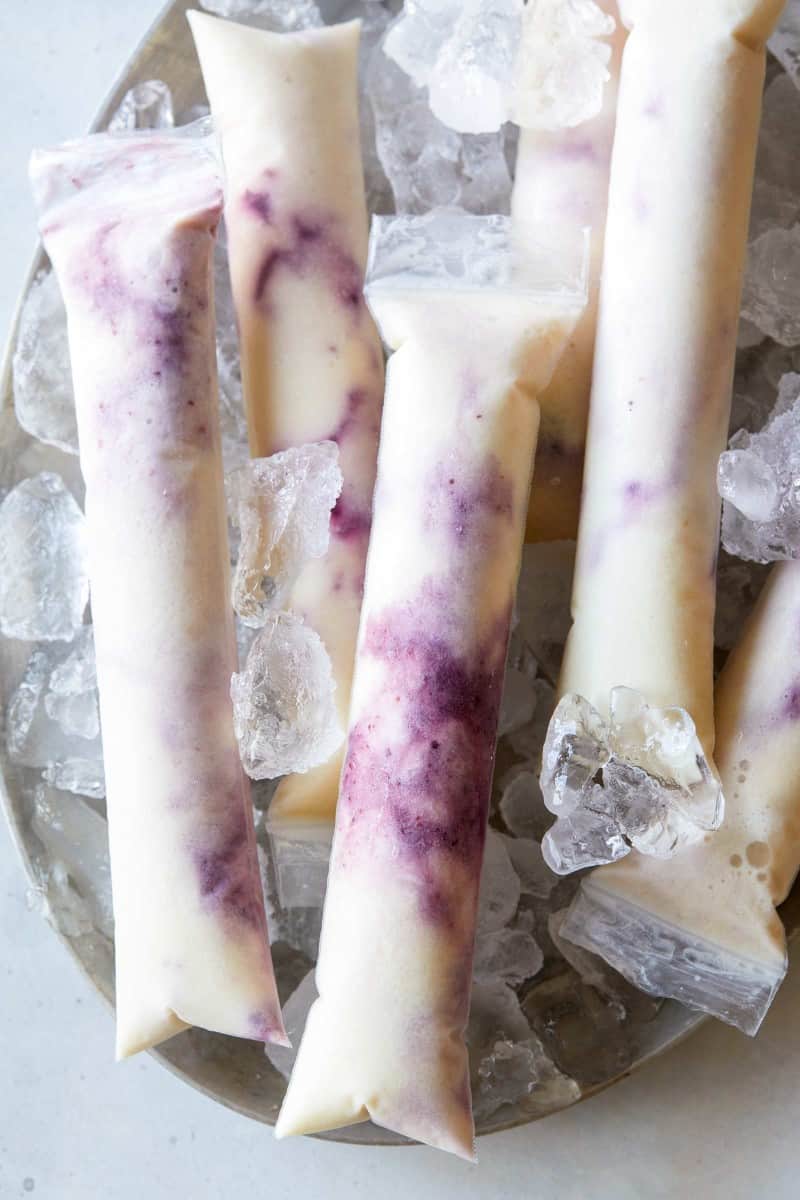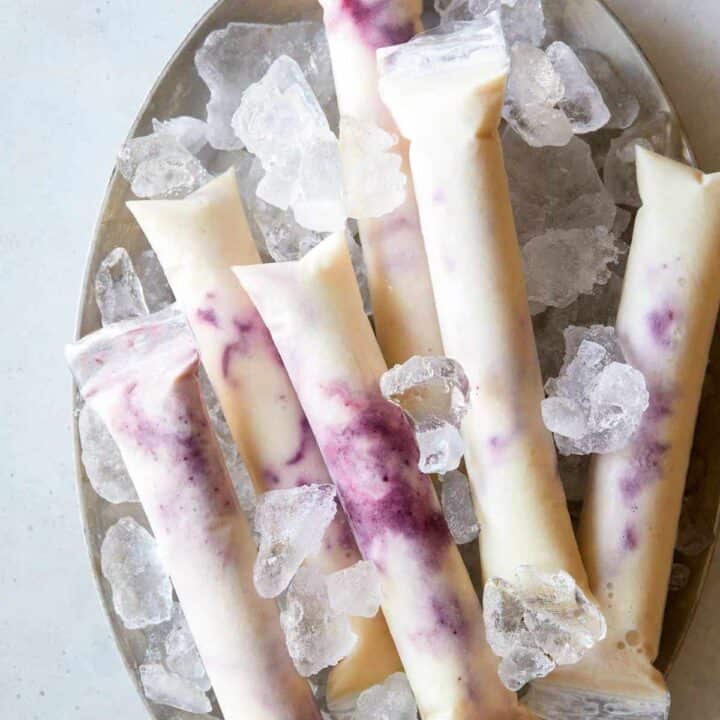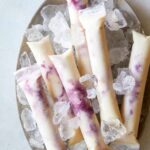 ---
Blackberry, Pineapple and Coconut Swirl Italian Ice Pops
EQUIPMENT
20 Plastic Italian Ice Pop Sleeves
INGREDIENTS
2

pounds

pineapple spears, diced

1

(15 ounces) can unsweetened coconut milk

½

(15 ounces) can unsweetened coconut cream

1

(14 ounces) can sweetened condensed milk

juice and zest from 2 limes

1

pound

blackberries
INSTRUCTIONS
Place pineapple, coconut milk, coconut cream, condensed milk, and lime juice and zest into the well of a blender and blend until mixture is smooth.

Pour 1/4 of the mixture into liquid measuring cup and remaining ¾ mixture into another measuring cup, cover and refrigerate.

Pour blackberries into well of the blender and blend until smooth. Strain mixture through a fine mesh sieve, into the measuring cup with ¼ of the pineapple mixture and stir together.

Using a funnel partially fill the sleeves with the pineapple-coconut mixture. Add a few tablespoons of the blackberry mixture and finish filling the sleeves with the pineapple-coconut mixture, leaving about a ½ inch space at the top.

Using a long, thin skewer, gently stir the blackberry and pineapple-coconut mixture together to create swirls in each pop. Seal. Lay each sleeve onto a baking sheet, in a single layer and place into the freezer. Freeze ice pops for at least 6 hours. Serve.
Calories:
181
kcal
Carbohydrates:
21
g
Protein:
3
g
Fat:
11
g
Saturated Fat:
9
g
Cholesterol:
7
mg
Sodium:
30
mg
Potassium:
254
mg
Fiber:
3
g
Sugar:
17
g
Vitamin A:
128
IU
Vitamin C:
29
mg
Calcium:
73
mg
Iron:
1
mg