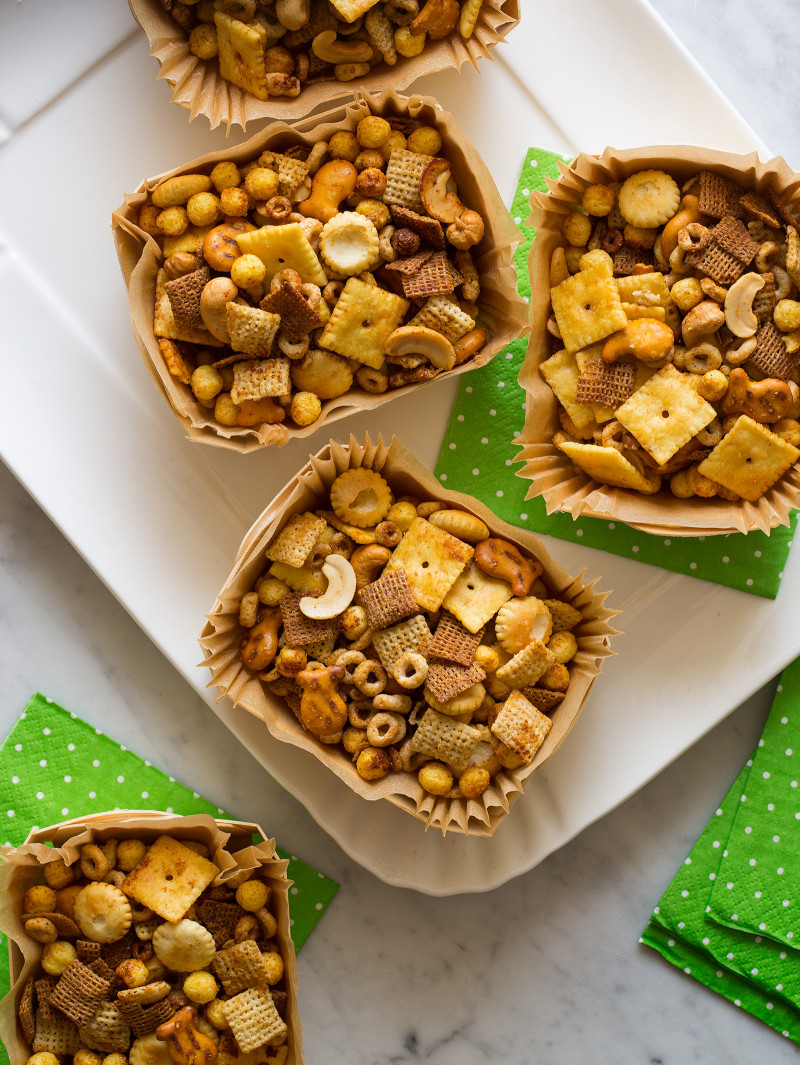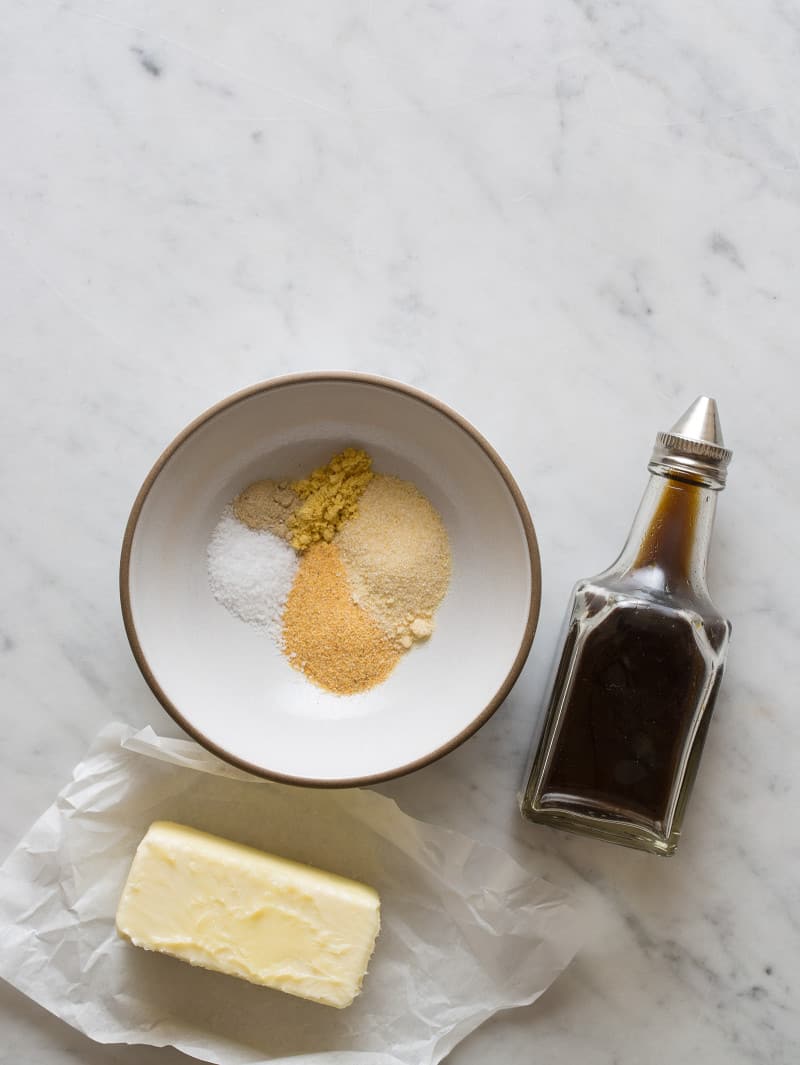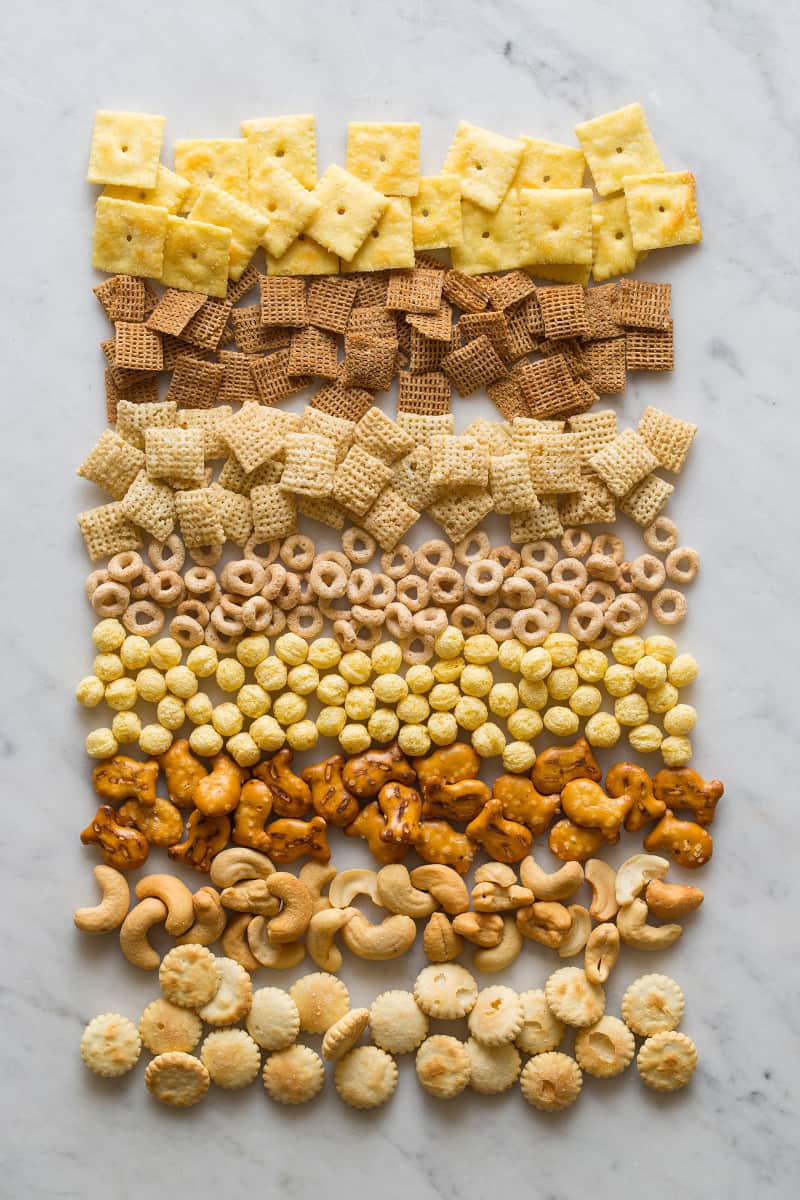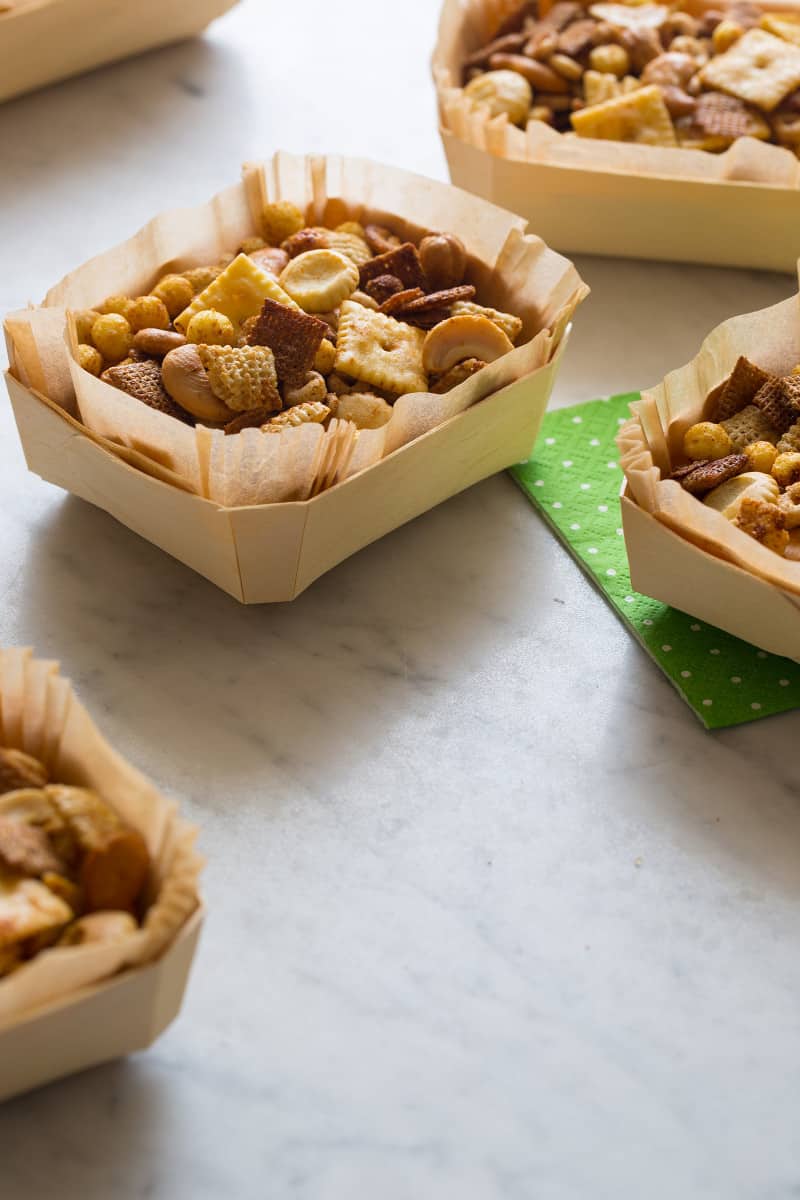 Chocking warning for you on this one. I seriously can inhale this stuff like it's nobody's business. When I eat junk food I totally go for the munchies mix. I assume everyone else will agree that the pretzels are stupid, and just ruin the mix. The pretzels are filler and we all know it. Yet, I still kind of like them. So in our version, our pretzels are goldfish so it's not as much of a filler in this situation as just a different texture. This is kind of complex snack mix in that we have a lot of ingredients, but I think sometimes you just have to go for it knowing the results are worth it. I recommend justifying it by just making more and more snack mix and then eating it. This is seriously our best ever snack mix, and it's just as wonderful as you can imagine. Just be careful, as I have learned it's called "snack" mix for a reason, and you should still attempt to eat real food.
♥ Teri
Our Best Ever Snack Mix
Makes 8 cups
Ingredients:
1 1/2 cups checkered squares rice cereal (such as rice Chex cereal)
1 1/2 cups checkered squares wheat cereal (such as wheat Chex cereal)
1 1/2 cups puffed corn cereal (such as Kix cereal)
1 1/2 cups white cheddar cheese square crackers (such as white cheddar Cheez-It)
1 cup oyster crackers
1 cup lightly salted and roasted cashews
1 cup whole grain O's cereal (such as Cheerios)
1 cup pretzel sticks or fish (such as pretzel Goldfish)
2 teaspoons garlic powder
1 1/2 teaspoons onion powder
1 teaspoon salt
3/4 teaspoons dry mustard
1/2 teaspoon ground white pepper
1/4 teaspoon ground ginger (optional)
1/4 teaspoon chili powder (optional)
1/2 cup (1 stick) unsalted butter, melted and cooled
2 tablespoons Worcestershire sauce
1 tablespoon soy sauce (optional)
Directions:
1. Preheat oven to 250˚F.
2. Place first 8 ingredients into a large mixing bowl and gently toss together.
3. In a small mixing bowl whisk together remaining ingredients.
4. Pour butter mixture over snack mixture and fold together until fully incorporated.
5. Divide and spread mixture between two sheet pans, into a single layer and bake for 1 hour and 10 minutes to 1 hr and 20 minutes, stirring each pan every 20 minutes.
6. Remove sheet pans from oven and allow mixture to cool completely. Serve or store in airtight containers and keep in a cool, dry place. Snack mix will stay fresh for about 2 weeks.