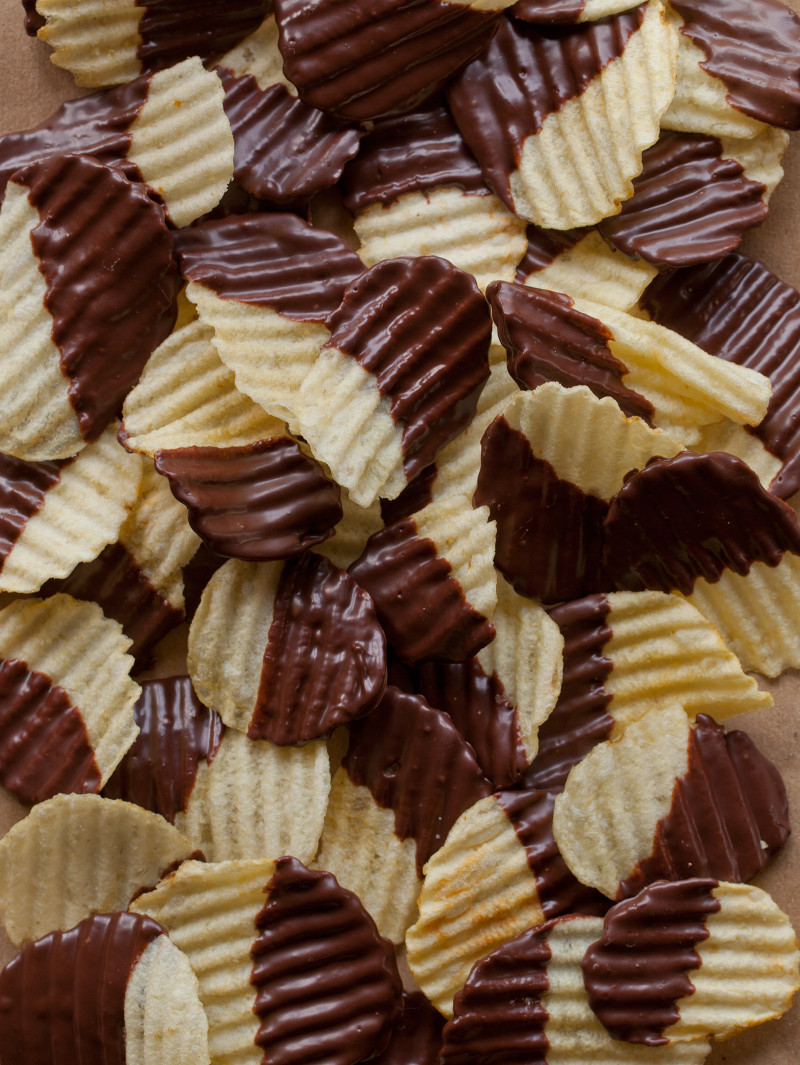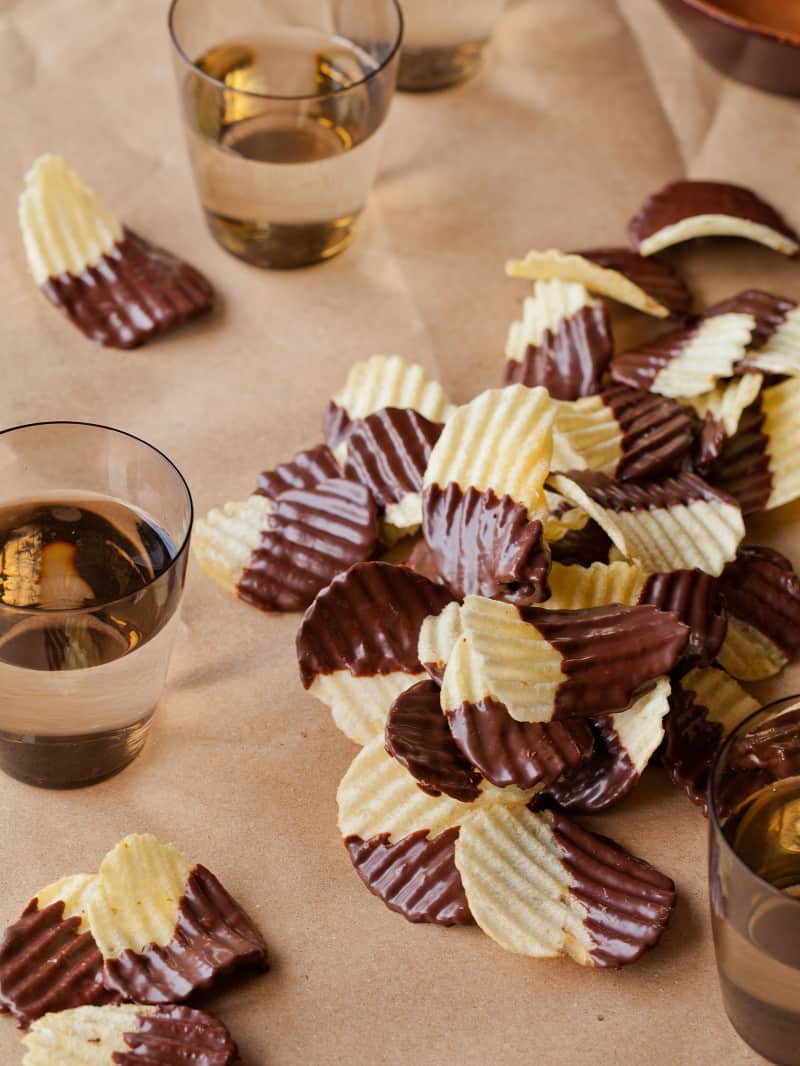 Happy Halloween! Since I'm not too into sweets, but know that Halloween is one of the biggest candy holidays of the year I thought I'd compromise and present you guys with this awesomeness. Yes. Chocolate.Dipped.Potato.Chips. Okay, so maybe we're cheating a little because this isn't really a full "recipe" per-say….but the fact that it's Chocolate.Dipped.Potato.Chips. makes everything okay, right? You'll forgive us, won't you?! I think the only way this could possibly get any better would be to sprinkle a generous amount of  crumbled bacon over the chocolate before it hardens…but that's just me. A good thing to note:the thicker the chips the better (i.e. ridge chips, kettle chips). Using thin potato chips sort of makes them a little soggy after awhile and I also feel like you kind of lose the saltiness and crunch from the chips, which is one of my favorite parts. Anyways, I hope everyone has a great and safe Halloween, whether it be sitting at home watching horror movies, pretending to not be home because you forgot to get Halloween candy, or dressing up as Whorey Potter and partying it up…..hey, no judgement here!
xx Jenny
---
Chocolate Covered Potato Chips
Ingredients
1 ½

cups

chocolate chips

milk, semi-sweet, dark is your choice

1

(15.25 ounce bag) bag ridge-cut potato chips
Instructions
Place chocolate chips in a heat resistant bowl and place over a pot of simmering water. (make sure the water doesn't touch the bottom of the bowl)

Completely melt chocolate until smooth and begin dipping the chips, about ½ way.

Shake off any excess chocolate and place chips onto a baking sheet lined with wax paper.

Allow chocolate covered chips to dry completely before serving.

Store in an airtight container for up to 1 week.
Calories:
616
kcal
Carbohydrates:
67
g
Protein:
7
g
Fat:
37
g
Saturated Fat:
9
g
Cholesterol:
7
mg
Sodium:
376
mg
Potassium:
1183
mg
Fiber:
4
g
Sugar:
28
g
Vitamin A:
101
IU
Vitamin C:
14
mg
Calcium:
69
mg
Iron:
2
mg