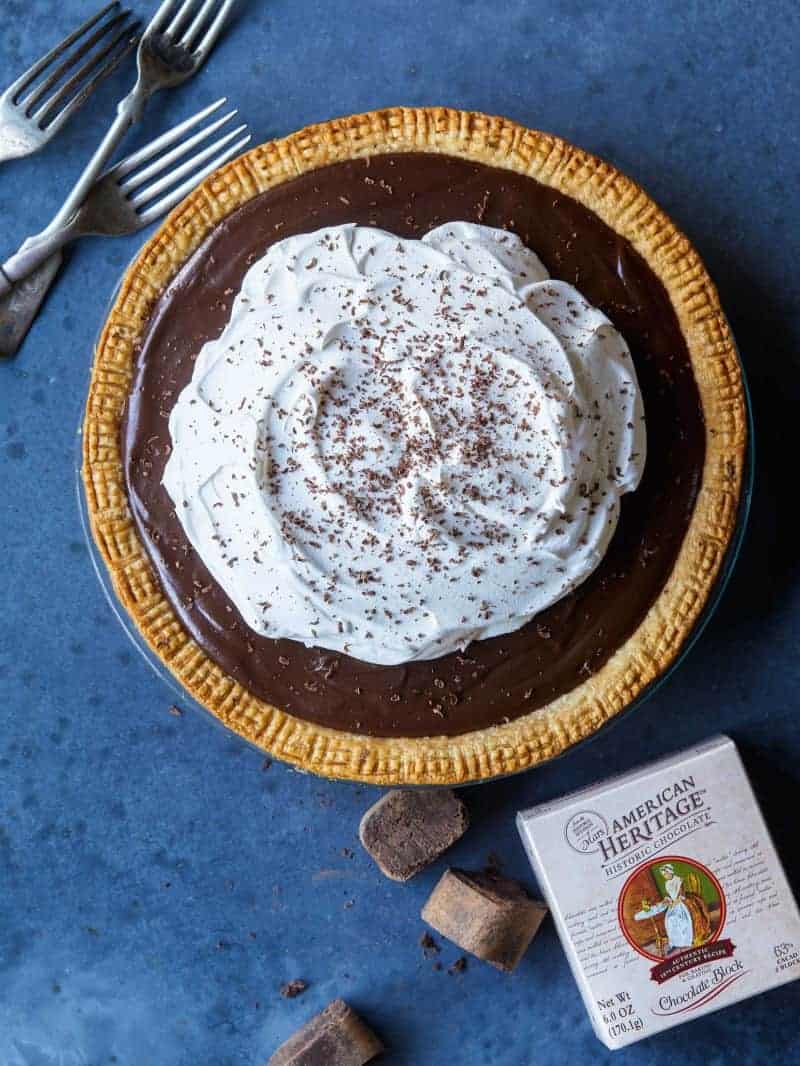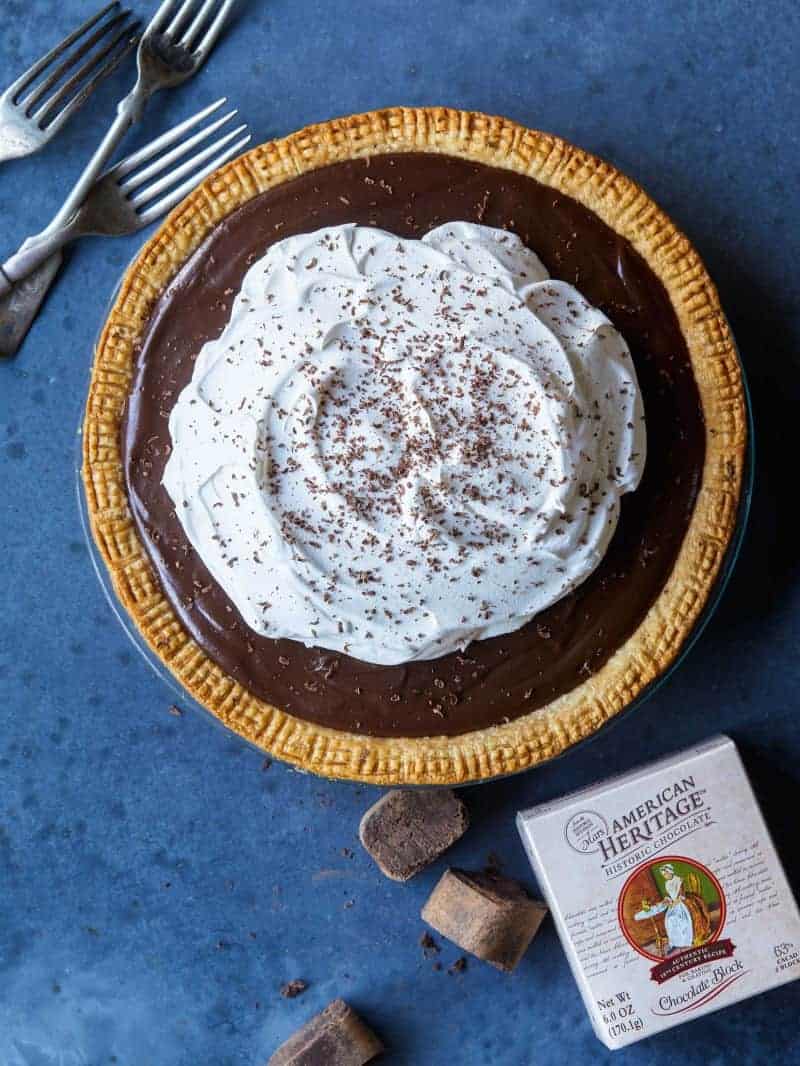 I was recently on an amazing trip to Washington D.C. with AMERICAN HERITAGE® Chocolate to learn more about our nation's history on the eve of our birthday, July 4th. Washington D.C. was a really cool city, with lots of great food and lots of interesting history, I cannot wait to go back. The city really decorates for the 4th, and lots of buildings had American flag bunting or American flag fans hanging from everywhere. On our first day we went to the National Archives where I was able to see the actual real life constitution. They are totally encased in layers of protection and glass in heavy frames, and are hidden at night, where only four people in the world even know where they go. It was really amazing to be able to see the real documents our nation was founded on.
In the National Archives there was also a chocolate demonstration by AMERICAN HERITAGE® Chocolate, which is where I learned that their chocolate is based upon recipes from the 1700's, which means the chocolate tastes much different than the typical chocolate you might find at the grocery store. It has many more spices in the chocolate, which gives the chocolate a fuller flavor, which is why it is perfect to bake with. It takes your typical chocolate recipes and effortlessly upgrades them. We were also able to have a taste of AMERICAN HERITAGE® Chocolate new iced chocolate drink which is my new favorite thing for hot days. You can find the mix right here!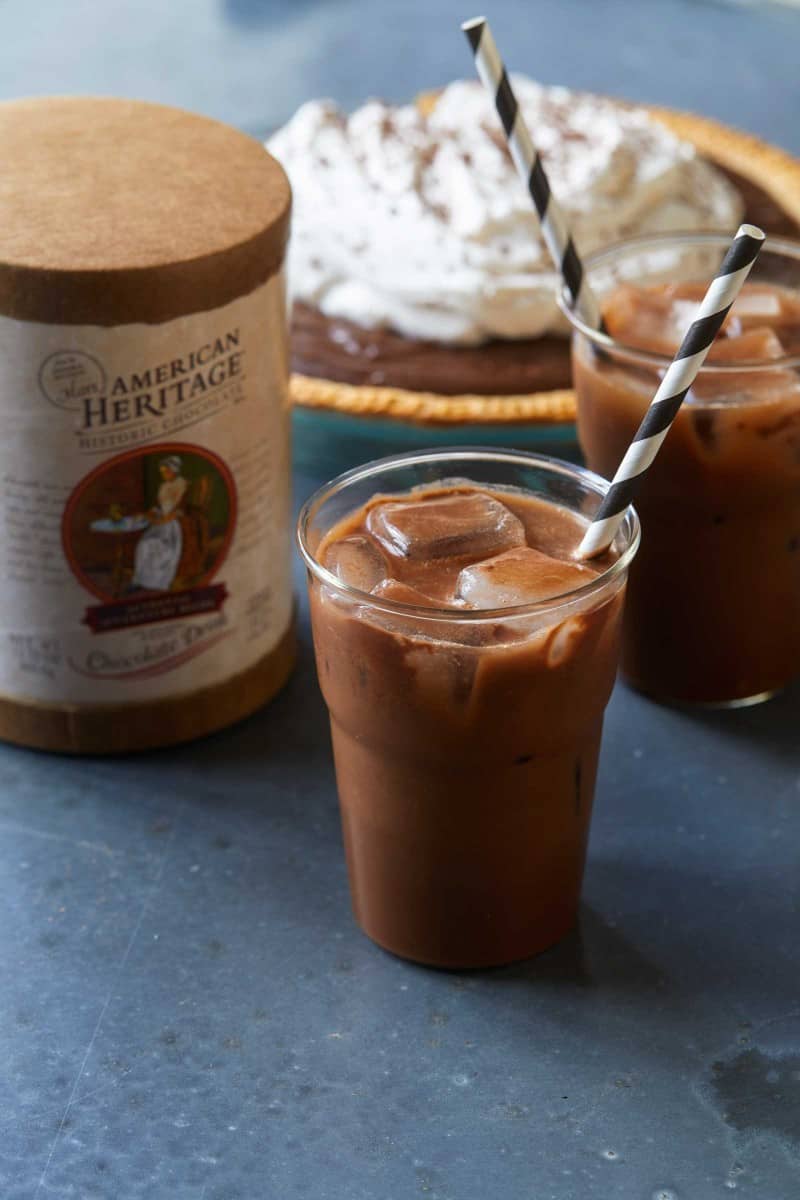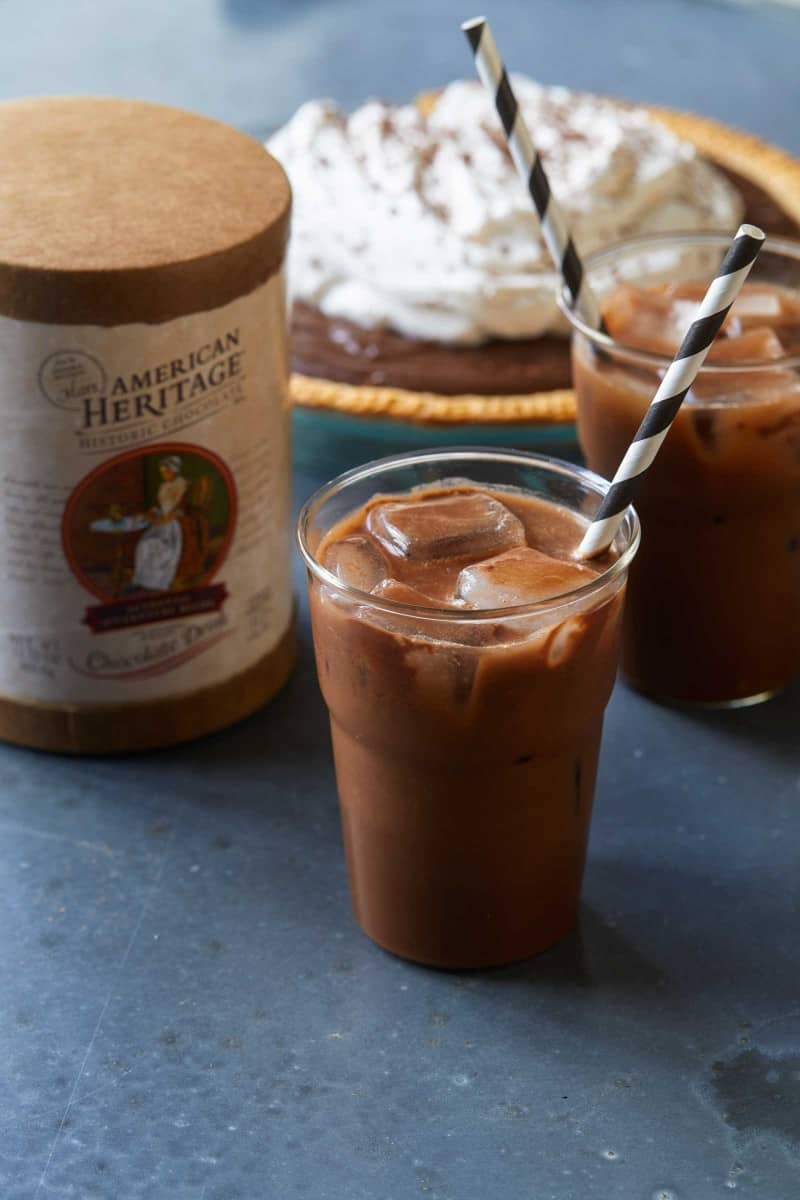 The following day we moved on to the Smithsonian Institution to check out their on-going food exhibition called Transforming the American Table. They also have Julia Childs home kitchen, complete with all of her cookbooks, appliances, and tools. We only spent an afternoon at the museum but there were so many floors and so much to see that you could easily spend days there. They just opened a whole new wing of the museum, which has an entire section dedicated to American democracy. It was particularly neat to see the evolution of the parties throughout history.
Pro tip for those of you planning to visit the Smithsonian is that they have delicious and fudgy AMERICAN HERITAGE® Chocolate brownies for sale in the cafeteria and they are amazing.
AMERICAN HERITAGE® Chocolate has a deep connection with American History which was interesting to see in Washington D.C. They have a chocolate historian on the team who used the research the brand conducted with the University of California at Davis to uncover a lot of history about chocolate specifically pertaining to its origins in the Americas. The result of that research makes for a really unique tasting chocolate, which is why I decided to use it to make a staple chocolate recipe, which is this Chocolate Cream Pie. The chocolate is the star in this recipe, and the unique spiced taste of AMERICAN HERITAGE® Chocolate really shines through and makes this recipe so much more flavorful. Grab all the details of the recipe below. You can find out where to purchase AMERICAN HERITAGE® Chocolate right here.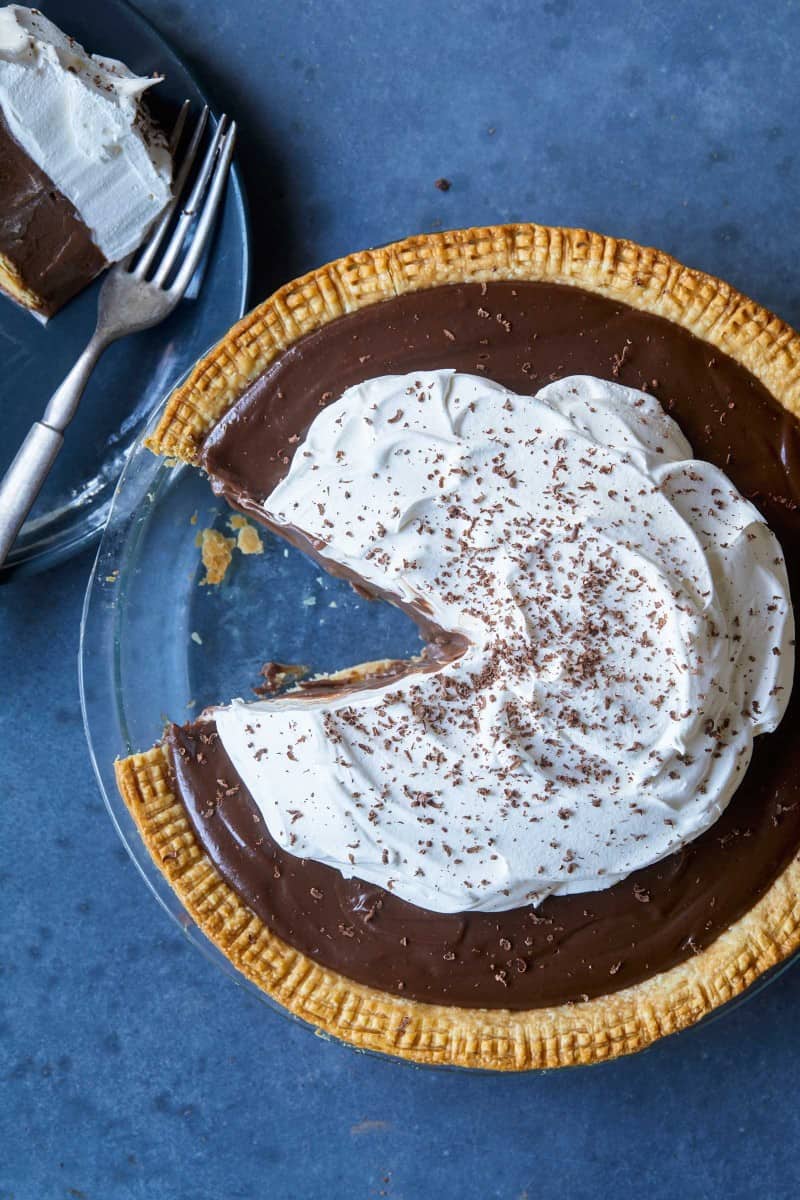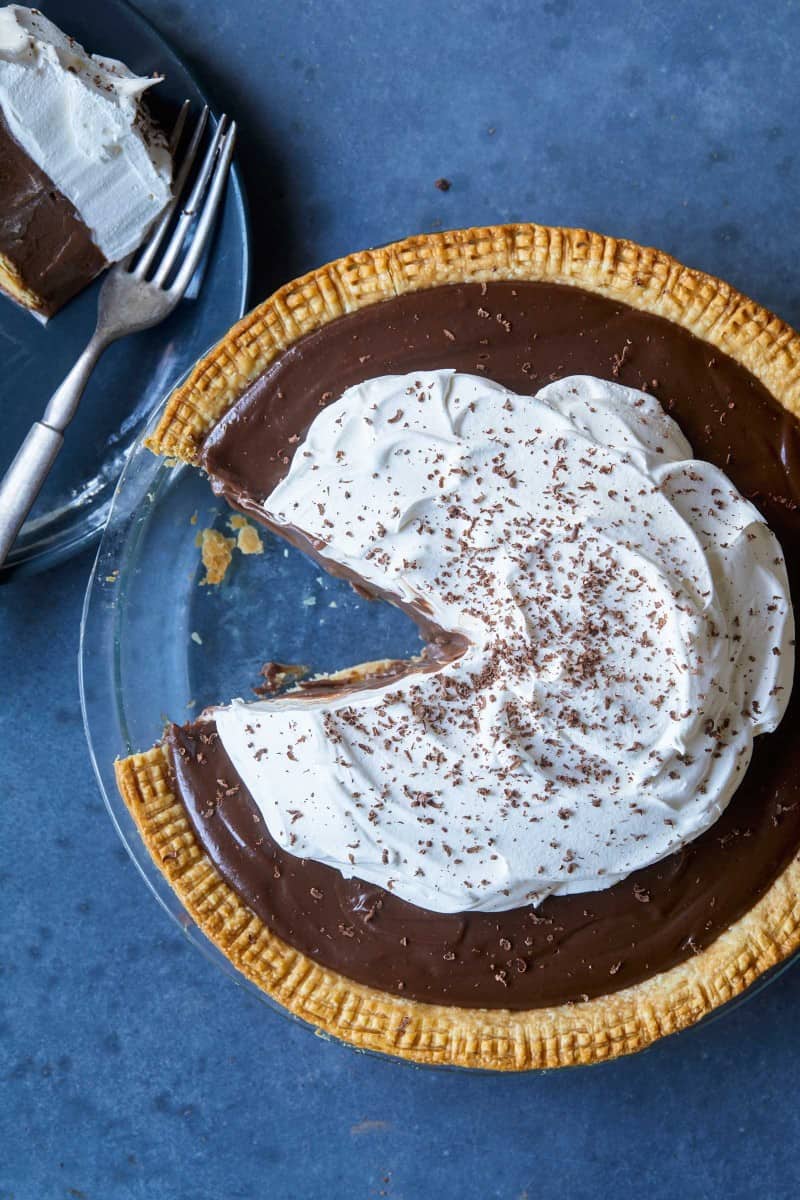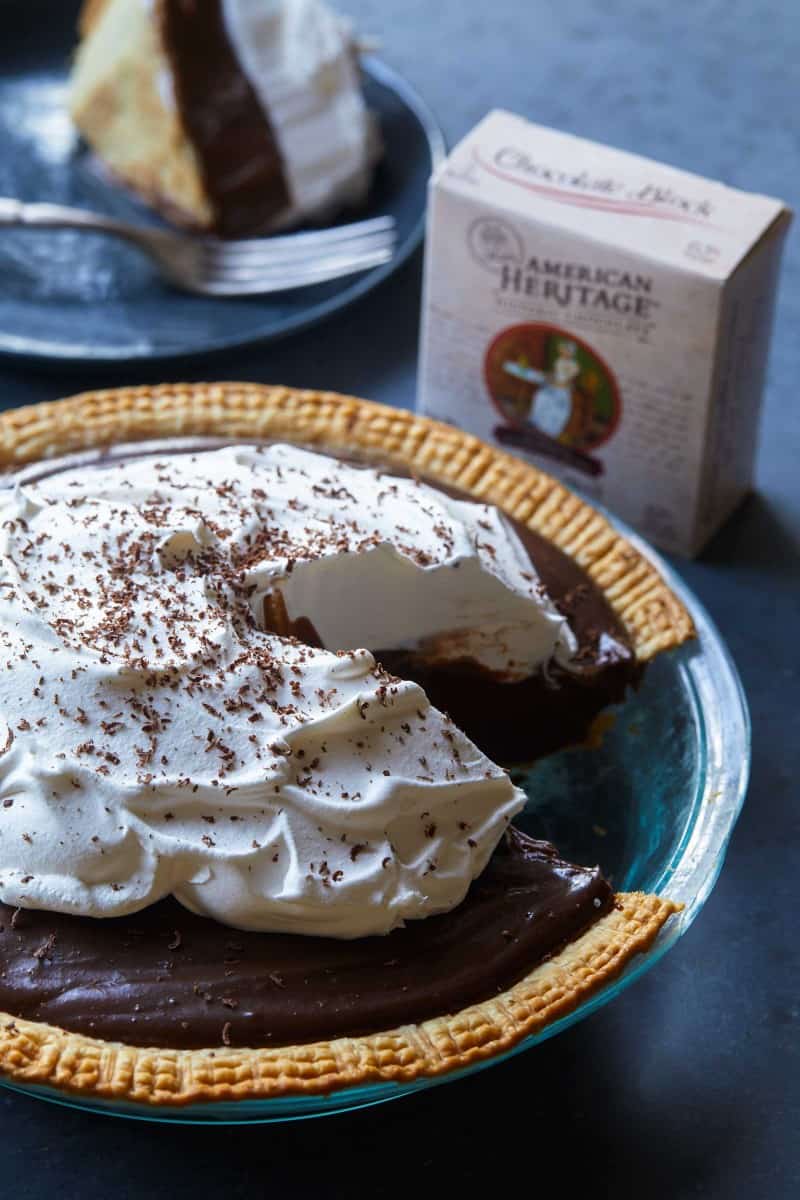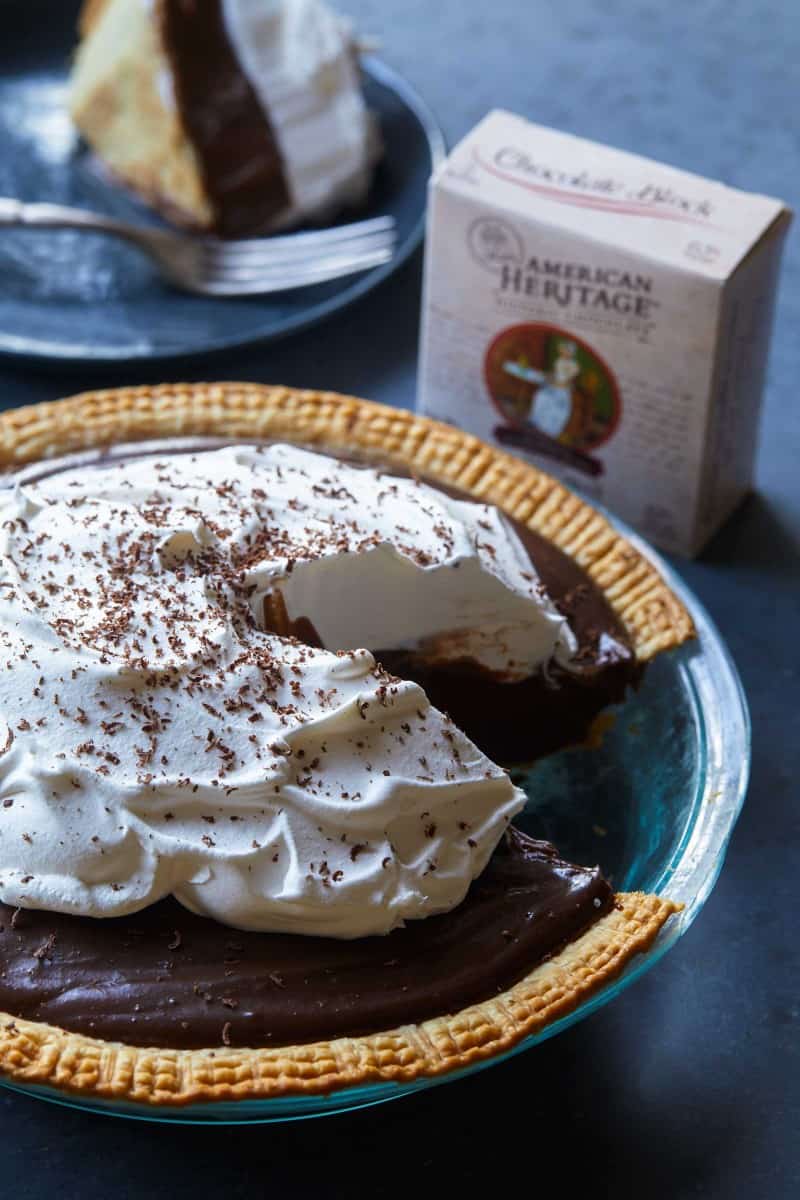 Hungry for more?
Subscribe to never miss a recipe.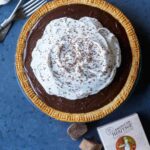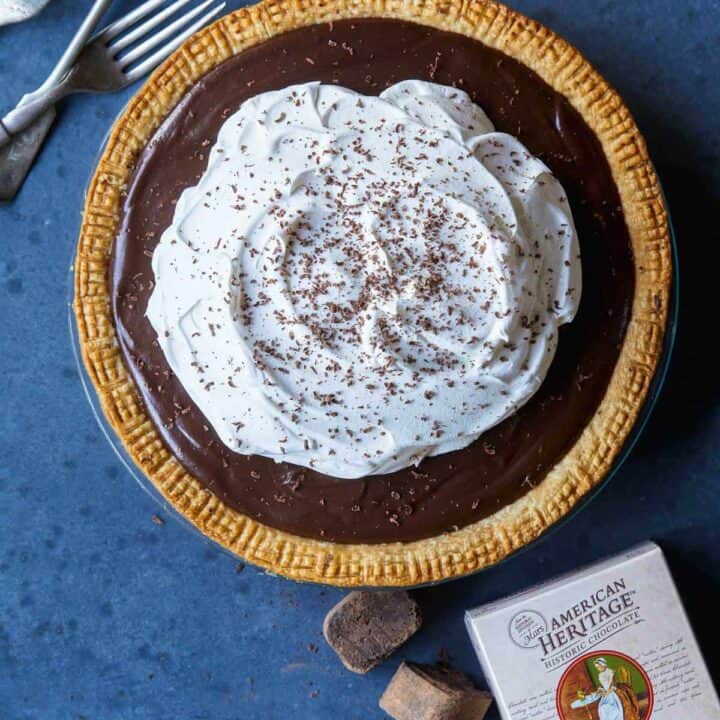 ---
Chocolate Cream Pie
INGREDIENTS
cream cheese pie dough
1

cup

all purpose flour

¼

teaspoon

salt

⅛

teaspoon

baking powder

6

tablespoons

unsalted butter, cold and cut into small cubes

¼

cup

(2 ounces) cream cheese, cold and cut into small cubes

2

teaspoons

apple cider vinegar

1 to 2

teaspoons

ice cold water
filling
1 ½

cups

sugar

3 ½

tablespoons

cornstarch

3

egg yolks

5 ½

ounces

American Heritage Chocolate Block, chopped , melted and cooled

(plus more for garnish)

½

teaspoon

vanilla extract

2 ½

cups

whole milk

1

tablespoon

unsalted butter, softened
topping
½

cup

heavy cream

2

tablespoons

sugar
INSTRUCTIONS
Crust: Place flour, salt, baking powder, butter, and cream cheese in a food processor and pulse until a fine meal forms. While pulsing, add water and vinegar and continue to pulse until dough forms. Dump dough onto a clean surface and form into a disc. Tightly cover in plastic wrap and refrigerate for 30 minutes.

Lightly flour a clean surface and roll dough out into a 14" circle, about ¼ inch thick. Place dough into a 9 inch pie dish, trimming off the excess dough.

Using the back of a fork, crimp the edge of the pie and prick the bottom of the pie crust with the fork as well, all over.

Place a sheet of parchment in the unbaked pie crust and fill with dry beans or dry rice. Place pie crust onto a baking sheet and blind-bake for 10 to 15 minutes or until the edges just begin to brown.

Remove crust from the oven and carefully remove the beans/rice and parchment. Place the partially baked crust back into the oven and continue to bake until the edge is golden brown and the crust has baked through, an additional 10 to 15 minutes. Remove from the oven and allow crust to cool completely.

Filling: Pour all filling ingredients, except the butter into a saucepan and whisk together until smooth. Place over medium-low heat and cook until the mixture thickens enough to sit on itself, constantly whisking to ensure the mixture doesn't curdle, about 12 minutes.

Stir butter into the chocolate cream mixture and place saucepan directly into an ice bath, stirring the mixture every now and then to make sure a skin doesn't form on top.

Once the mixture has cooled completely, pour it into the cooled pie shell, smoothing down the top. Refrigerate for at least 6 hours (and for up to 3 days).

Place the cream and sugar in a mixing bowl and whisk together until soft to medium peaks form. Top the pie with the soft whipped cream and finish with some freshly grated American Heritage Chocolate Block. Slice and serve.
Calories:
558
kcal
Carbohydrates:
72
g
Protein:
7
g
Fat:
29
g
Saturated Fat:
17
g
Cholesterol:
135
mg
Sodium:
149
mg
Potassium:
202
mg
Fiber:
2
g
Sugar:
55
g
Vitamin A:
841
IU
Calcium:
125
mg
Iron:
1
mg