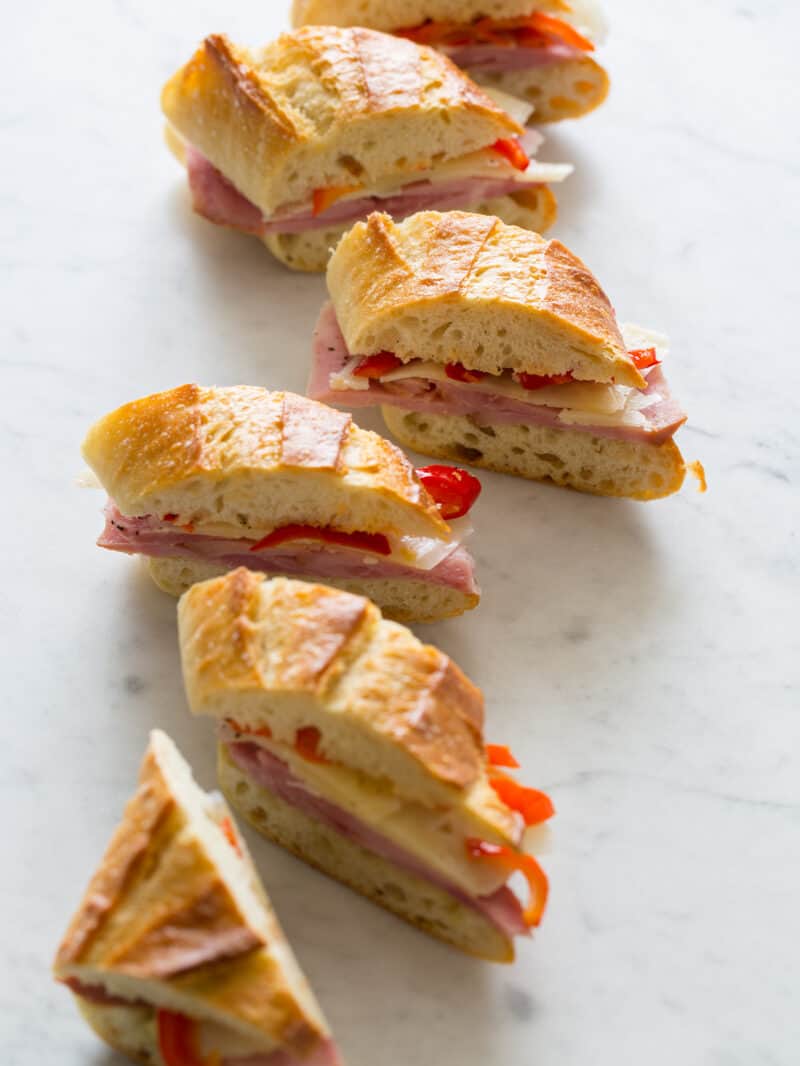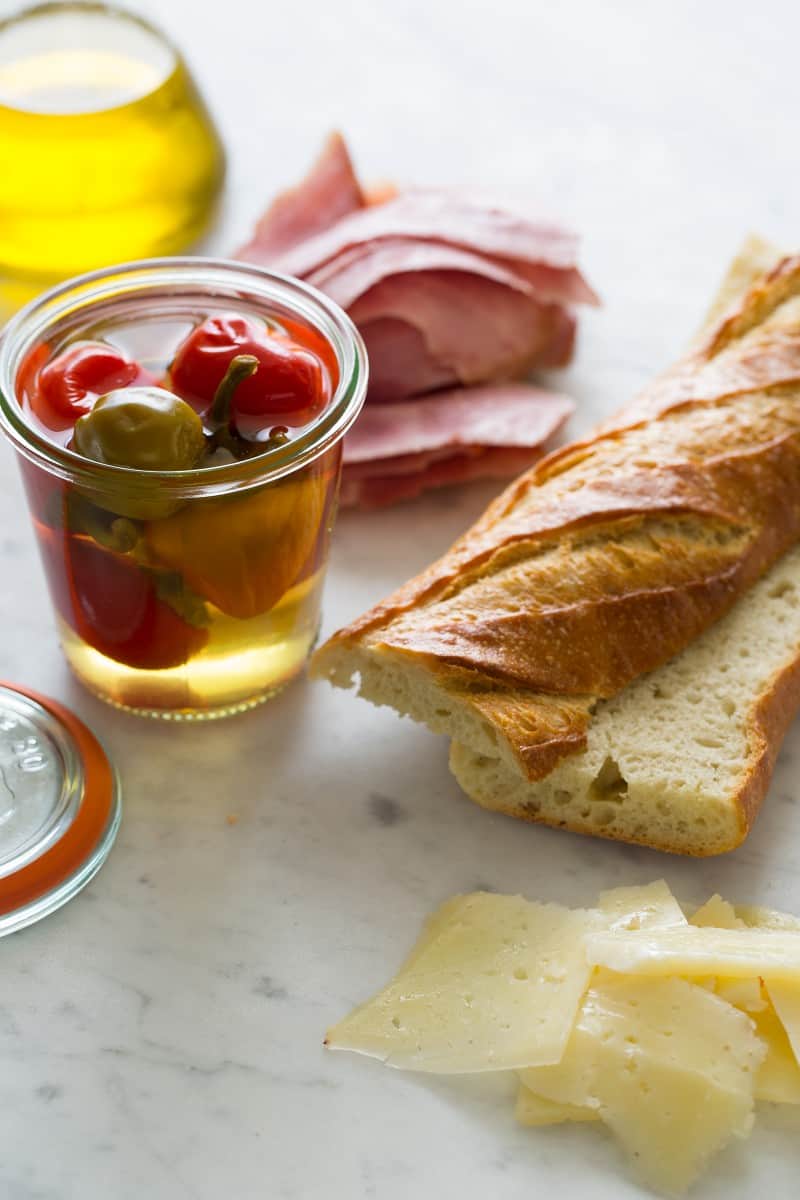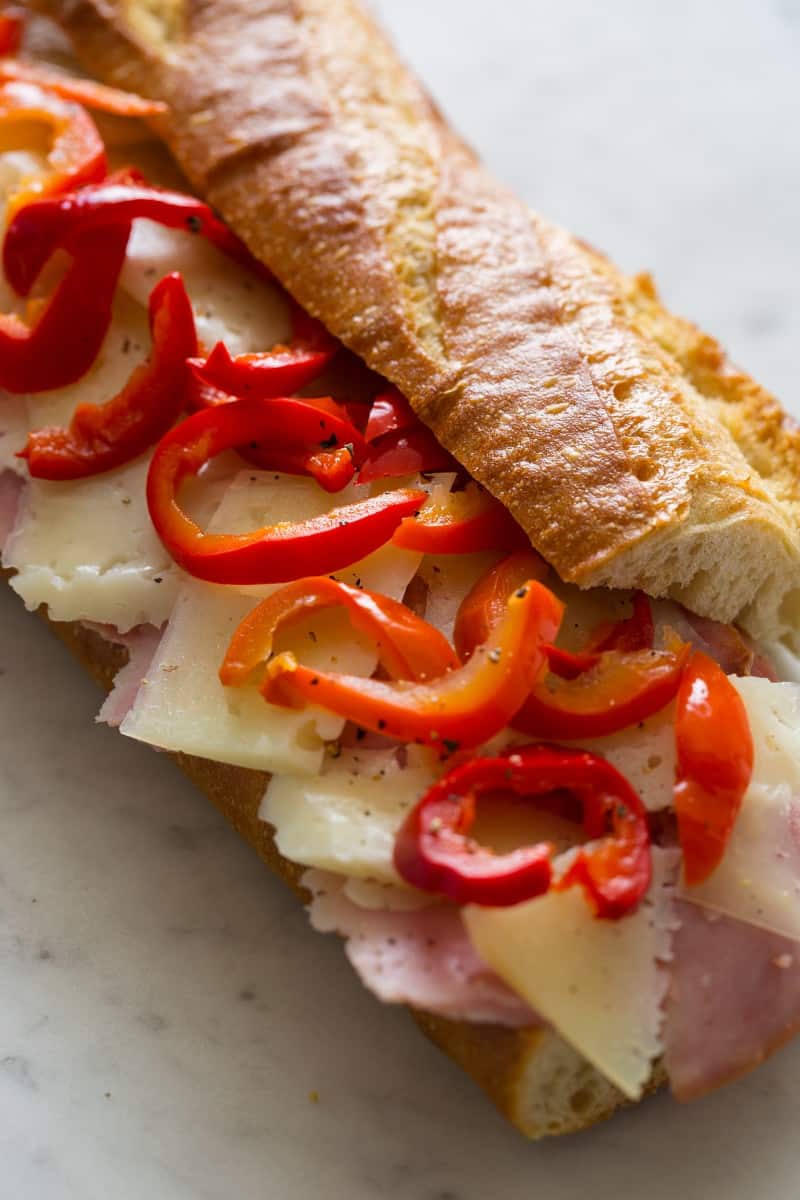 Hey Guys! Today we have another great picnic sandwich for you, Bocadillo Bites! Bocadillo are Spanish style sandwiches served on a crusty baguette. They're usually pretty basic sandwiches that can be filled with anything from omelets to cold cuts to sweets.
I had this particular type of Bocadillo in Spain years ago although I think the peppers were different. I remember looking at the sandwich with lack luster thoughts, wishing I had some mustard and mayonnaise to slather between layers of what seemed to be a dry and sad looking sandwich. I was so wrong and pleasantly surprised! The uber simple sandwich was delicious, full of flavor and perfectly filling. For something so simple it was perfectly balanced.
I was pleasantly surprised to see it on the menu of one of my favorite, local (Southbay) restaurants, Abigaile. If you like Manhattan Beach Post I highly recommend Abigaile. The food is wonderful; from their hamachi sashimi to their roasted bone marrow, and even bocadillo bites. :) I also love that they brew their own craft beer and serve super delicious scratch cocktails. When I ordered the bocadillo bites it took me right back to a hot August afternoon in Barcelona, at the beach with my family playing games and munching on this tasty treat.
Our version is super simple and doesn't really require a proper recipe, but we've given you one anyway just as a reference. This sandwich packs up and holds extremely well, making it perfect for picnics or on the go lunches. Enjoy! xx, Jenny
More sandwiches you might like: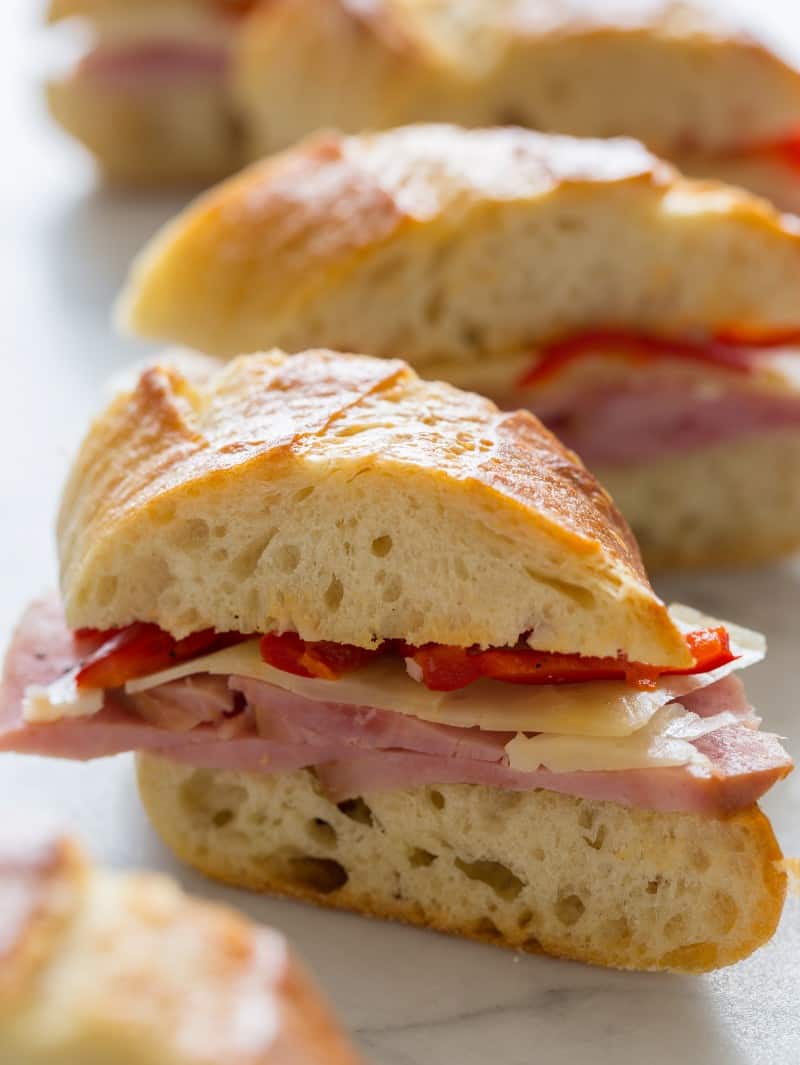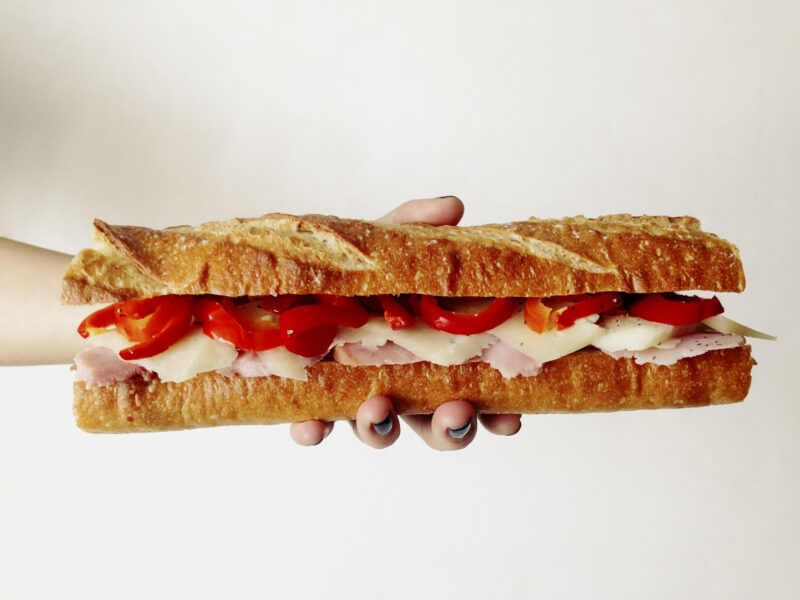 Hungry for more?
Subscribe to never miss a recipe.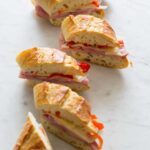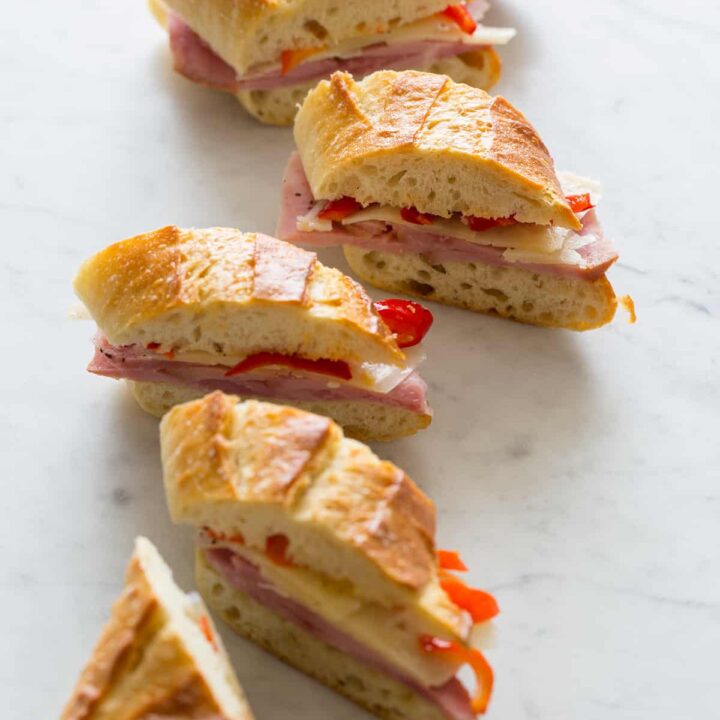 ---
Bocadillo Bites
INGREDIENTS
1

Spanish style baguette, sliced in half

sourdough baguette is fine

3 ½

tablespoons

extra virgin olive oil

12 to 14

ounces

smoked ham, thinly sliced

4 to 5

ounces

Manchego cheese, thinly sliced

6 to 8

pickled cherry peppers, seeded and sliced

salt and pepper to taste
INSTRUCTIONS
Brush cut sides of baguette with oil and season with salt and pepper.

Top bottom half of baguette with ham followed by cheese and finish with the sliced pickled peppers.

Gently press top half of baguette over bocadillo and cut into 1 ½"-2" pieces. Serve or wrap in parchment until ready to eat.