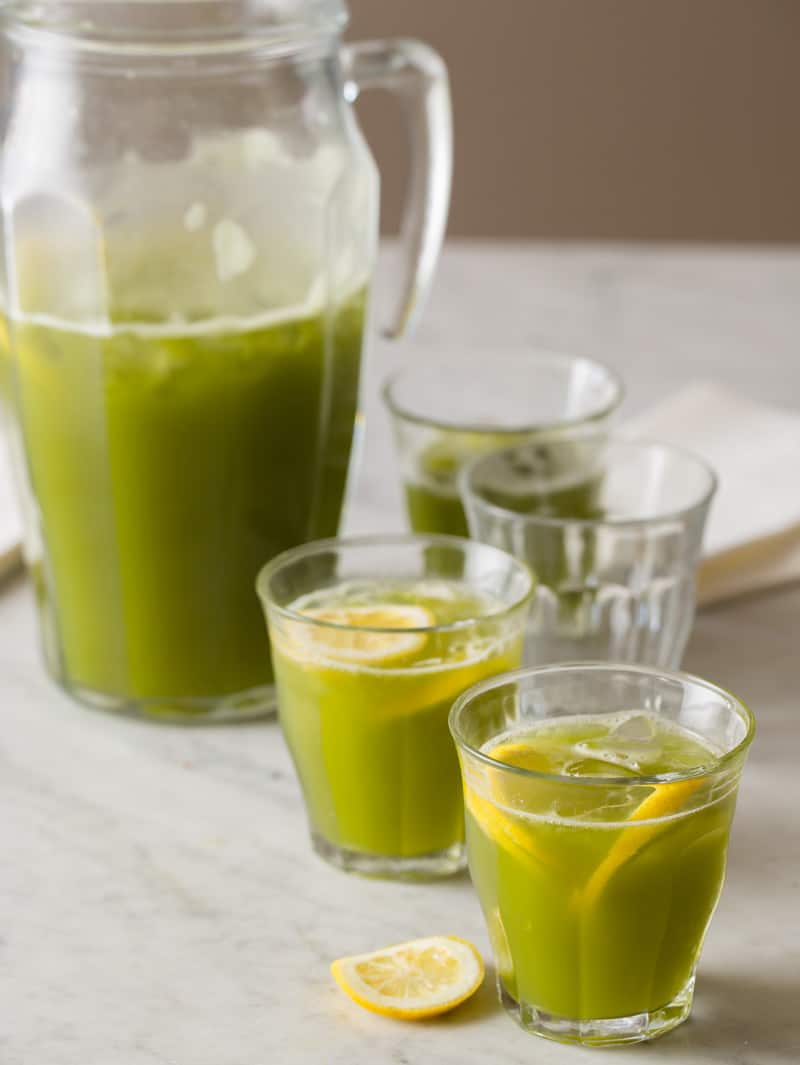 I had a really long love affair with matcha years and years ago. I went to this little matcha seminar at a very fancy tea shop in LA, and learned all about it. I learned the matcha they use at Starbucks sucks (unfortunately), but that the matcha at Starbucks in Japan is quite good. I learned to buy good quality for drinking, and ok quality for baking, and how to properly prepare it. Matcha is good stuff. I made everything from cheesecake to cupcakes with matcha. Matcha is magical and I still love it so much. The thing that I really love about matcha is the caffeine. It has A LOT of caffeine in it, and so it really does make a good substitute for coffee. So during these hot spells we keep having in LA (whoever is in charge of the weather, please stop it), it is really nice to have a nice cold refreshing beverage in the fridge. This Matcha Lemonade is kind of the perfect cure to being grumpy and hot, nice and refreshing, but still a good and smooth caffeine kick. Obviously this recipe is super simple, but you can totally get crazy and add something like mint (or booze), which would be delicious. If you have never purchased matcha before, just make sure what you're buying is actually pure matcha and that it isn't cut with sugar and other crap. Most nice tea places will have it, and if not I suggest a Google. Happy hot summer!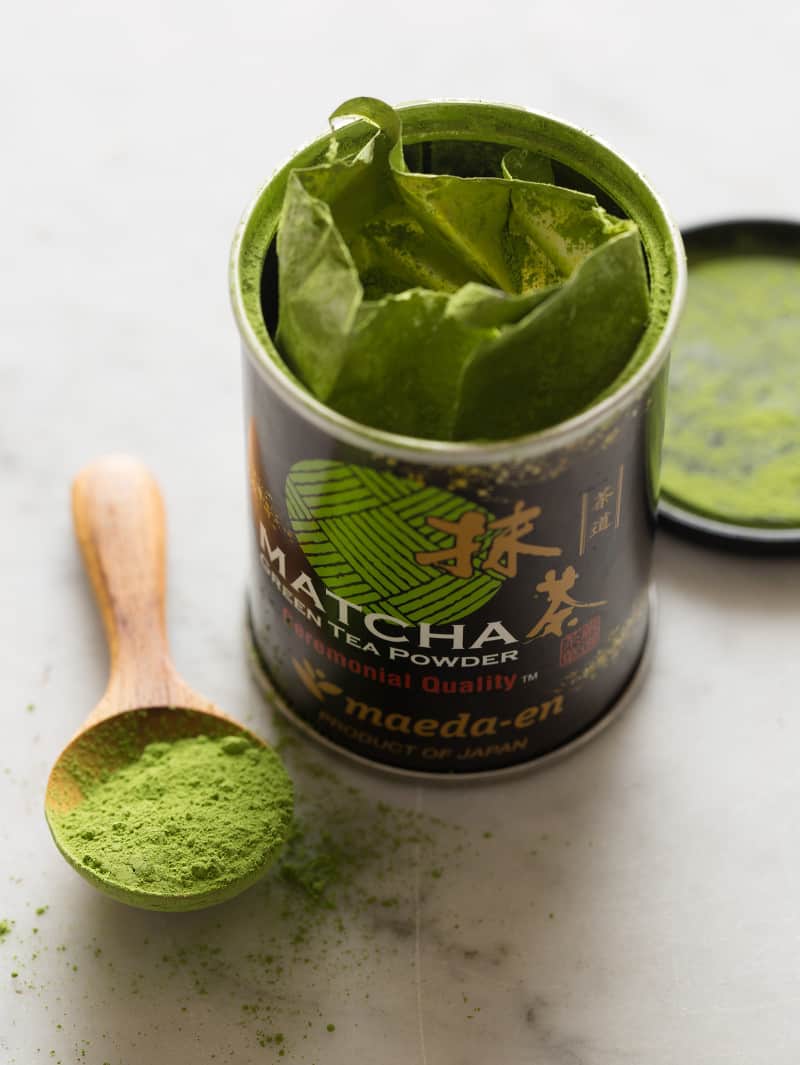 More Drink Recipes you will Love
Hungry for more?
Subscribe to never miss a recipe.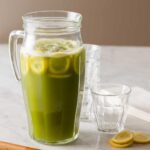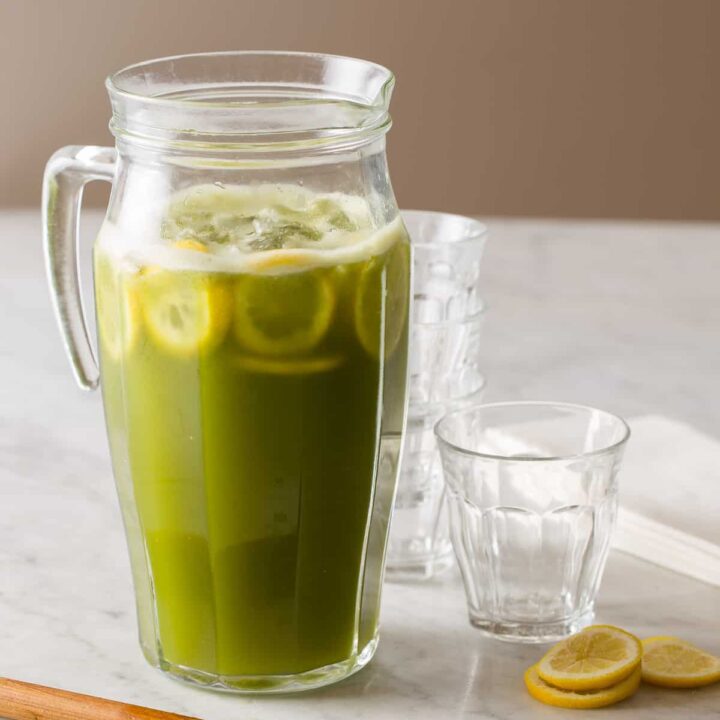 ---
Matcha Lemonade
INGREDIENTS
1

cup

hot water

2

cups

pure cane sugar

2

cups

fresh lemon juice

1 ½

tablespoons

matcha

3 ½

cups

ice water
INSTRUCTIONS
Pour sugar and hot water into a large mixing bowl and stir together until sugar dissolves. Stir in lemon juice and matcha.

Pour mixture into the well of a blender and blender until no matcha granules remain and mixture is smooth.

Transfer mixture into a large pitcher and stir in ice water. Allow mixture to sit for 5 minutes. Stir once again and serve.
Calories:
222
kcal
Carbohydrates:
56
g
Protein:
2
g
Fat:
1
g
Saturated Fat:
1
g
Sodium:
7
mg
Potassium:
94
mg
Fiber:
1
g
Sugar:
52
g
Vitamin A:
141
IU
Vitamin C:
35
mg
Calcium:
9
mg
Iron:
1
mg