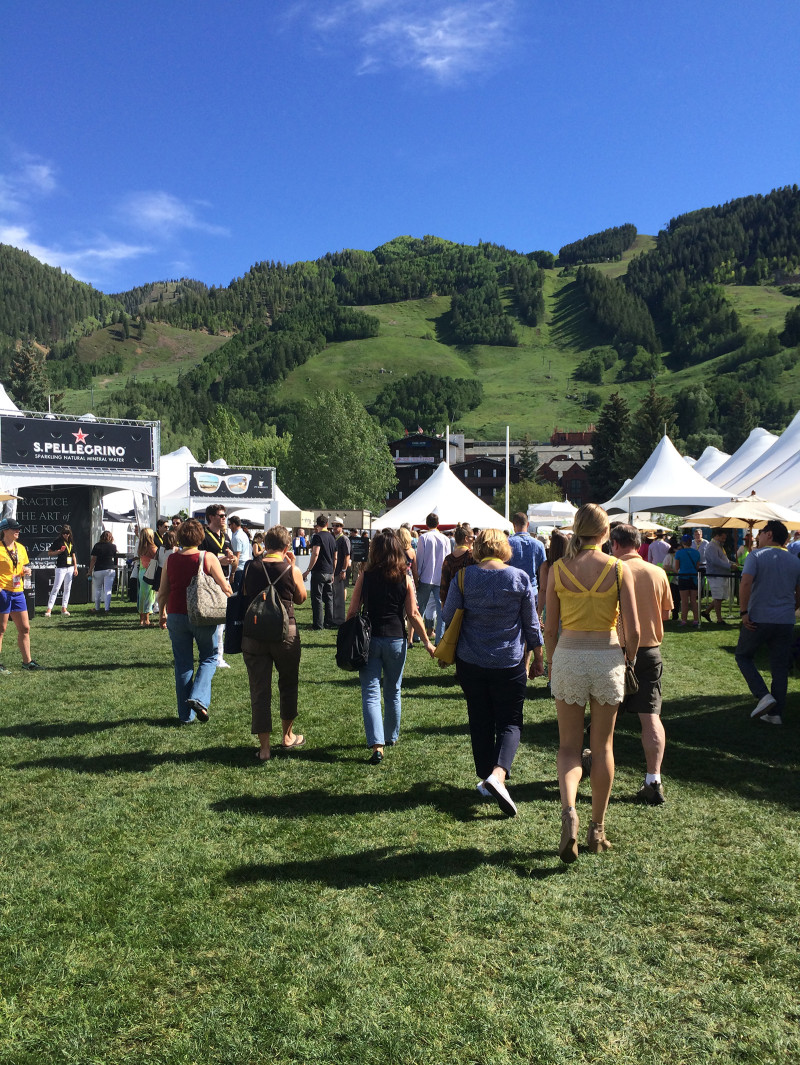 If you follow us on Instagram, you may have noticed we recently took a trip to Aspen for the Food & Wine Classic. We were so excited to go with Chobani, and some new and old friends. What a trip. And when we say "what a trip" we really mean it. Things quickly went from a quick plane ride to Aspen into an all-night road trip.
We should have known because our first flight was rather dramatic. We were initially sitting together, and across the aisle were distraught children who were crying because they were not able to sit next to their mother. So Jenny swapped seats with the mother so they could be near each other. That was all good, until the mother was approaching her new seat assignment dropped to her knees, in the aisle, in tears. She was totally distraught at what we assumed was dishelved travel plans. She seemed to have it together initially, but for the duration of the flight, it was tears upon tears upon tears. So sad! We spoke a little, and I felt horrible, but also was never able to understand her level of emotion over squabbled travel plans. There must have been more to that story than what I heard. This however, would prove to be the foreshadowing for the rest of our trip. Minus all the tears.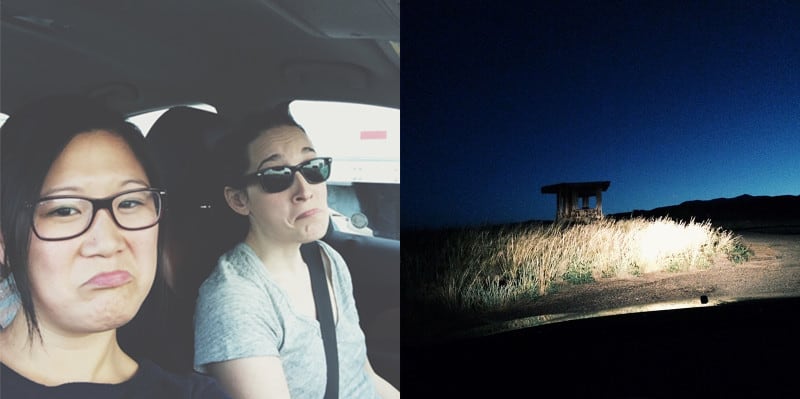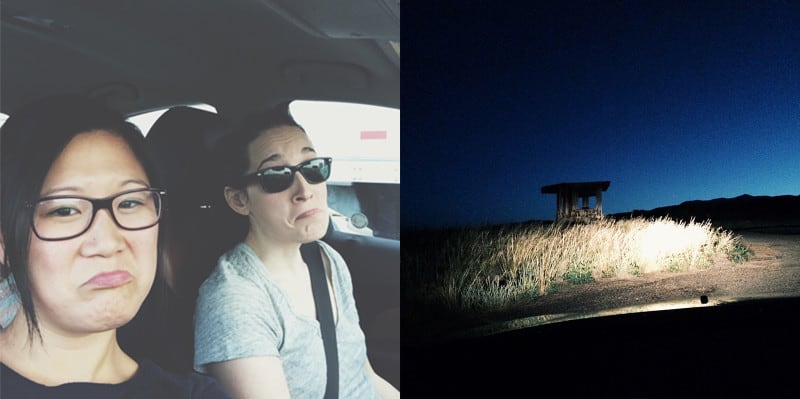 Our flight into Dallas was delayed and we ended up missing our connecting flight to Aspen. Since so many people were trying to get into Aspen before the Classic our options for another flight were essentially nonexistent and would put us into Aspen the next day in the evening missing a whole day of glorious food and wine. We decided to then drive from Dallas to Aspen. Yep.. from DALLAS to ASPEN. We frantically skipped over to the rental car department, rented a car and got on the road towards Aspen. Our road trip took us up through the boonies of Texas, into the corner of New Mexico and then into Colorado As we drove through Texas, day became night and we were greeted with spontaneous thunder storms in the distance coupled with random downpour. We took turns driving on and off, and dreamed about what kind of food would be enjoying once we reached our destination. We got pulled over for speeding in Texas by a nice policeman, looking mighty fine in his cowboy hat a la The Walking Dead. He asked us where we were heading. We followed up on his question with a bizarre story of missing our flight and driving from Dallas to Aspen…no suitcases with us…Teri handing over her Idaho license….me waving our Food & Wine itinerary in his face…looking tired, desperate and filthy. Totally perplexed and confused by our story he let us off with a warning. What a nice guy. We drove away feeling like things were finally starting to go our way!
We knew we had hit Colorado once we started seeing warning signs for wildlife. We saw the typical ones, for deer and elk. Then the bizarre ones for things like black bears. After a couple of hours of driving in the most darkest of darkness you can imagine, driving became exponentially more difficult.
As the light started to fade into our surroundings we were presented with the most beautiful scenery ever. Colorado is beautiful. Breathtakingly so. We saw baby deer grazing in the near distance, little families frolicking next to the road. As we made our way up to Aspen, we went through a myriad of little towns that were so adorable and quaint. We wish we had more time so that we could stop in and enjoy them. Once we had finally made it to our hotel, we both took the longest and most amazing showers in our lives. Then it was quickly off to the festival. No time to sleep, not yet at least!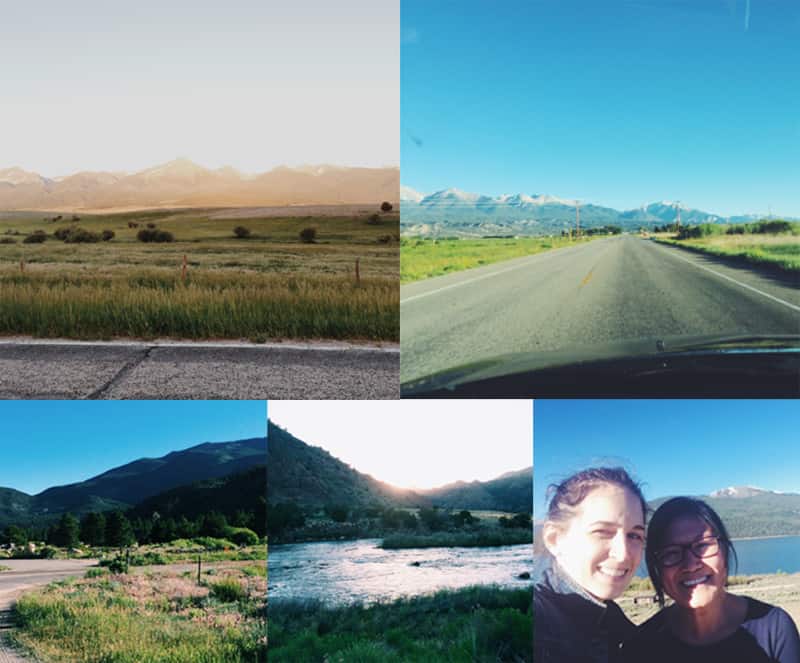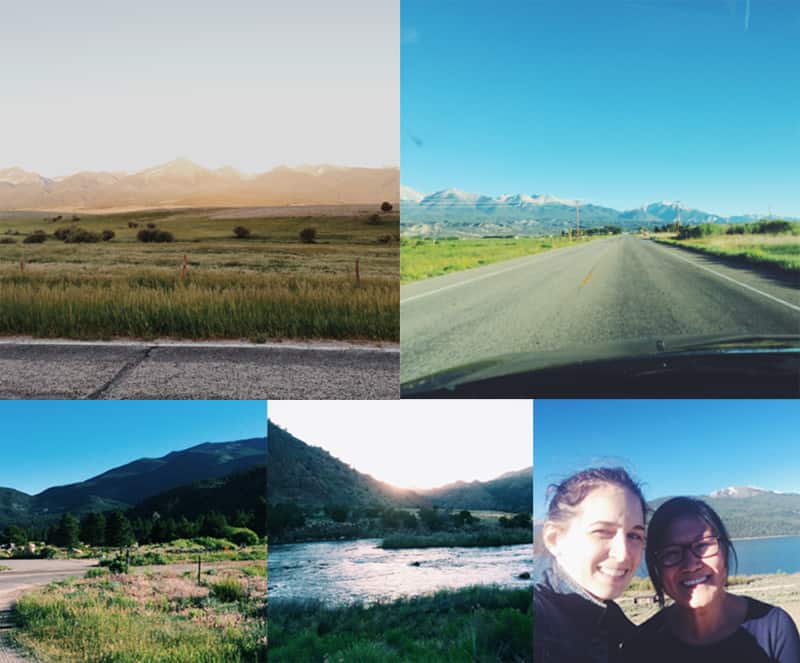 Don't we both look so gorgeous in the photo above?! J/K..we both look like total poop…sad poop….but give us a break, we were creeping on 11 hours of driving at this point. Aspen is nestled in between mountains on all sides. So the 360 degree view is of beautiful stunning green mountains. We entered into the festival which was comprised of various tents. All of which contained little nibbles of food and wine for the grand tasting!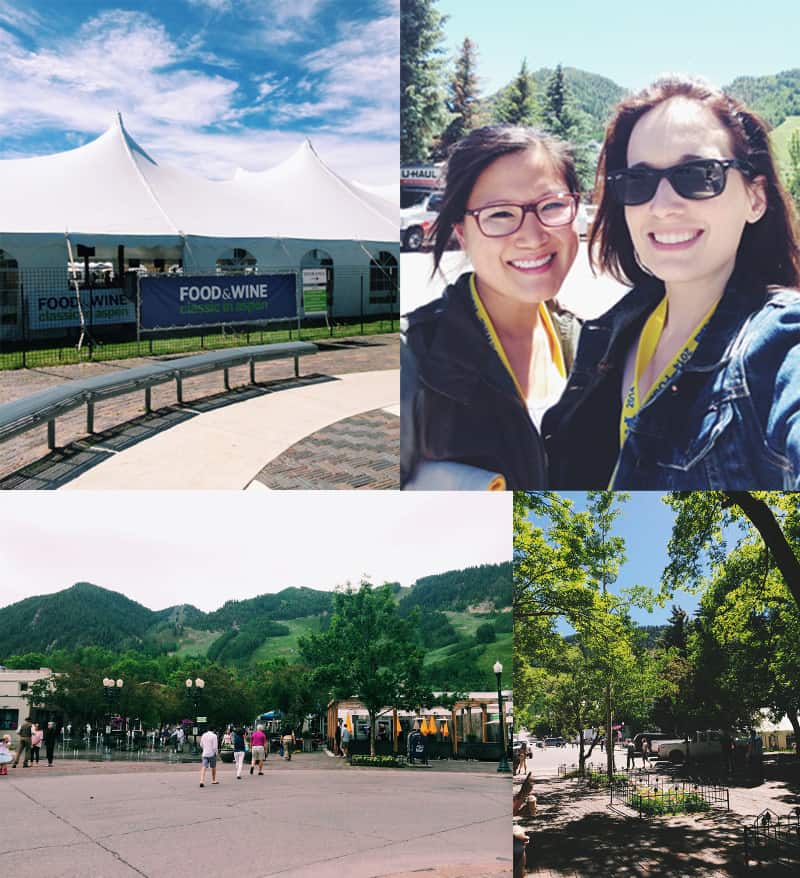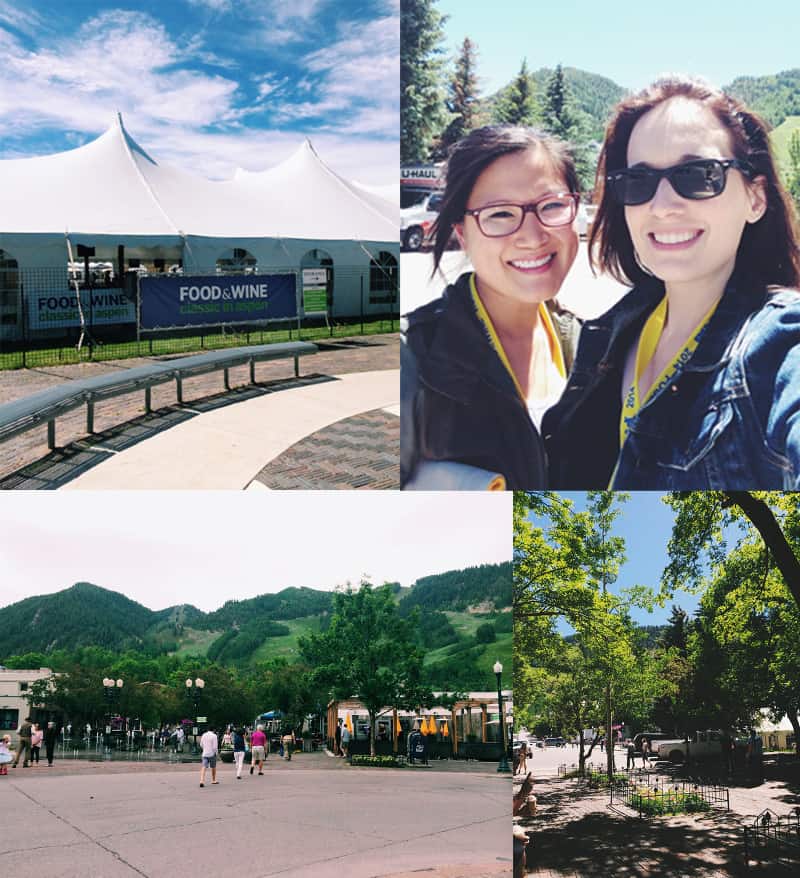 We made our way around the tents grabbing up everything. We ate everything. EVERYTHING. Our conquering the Classic technique was to load up on as much stuff as we could carry then find a place to sit and eat. Oddly, we were really the only ones doing this. Maybe the nifty little trays everyone was carrying around, with a cup holder attachment would've come in handy, but we didn't want to waste our time finding them. On to more food!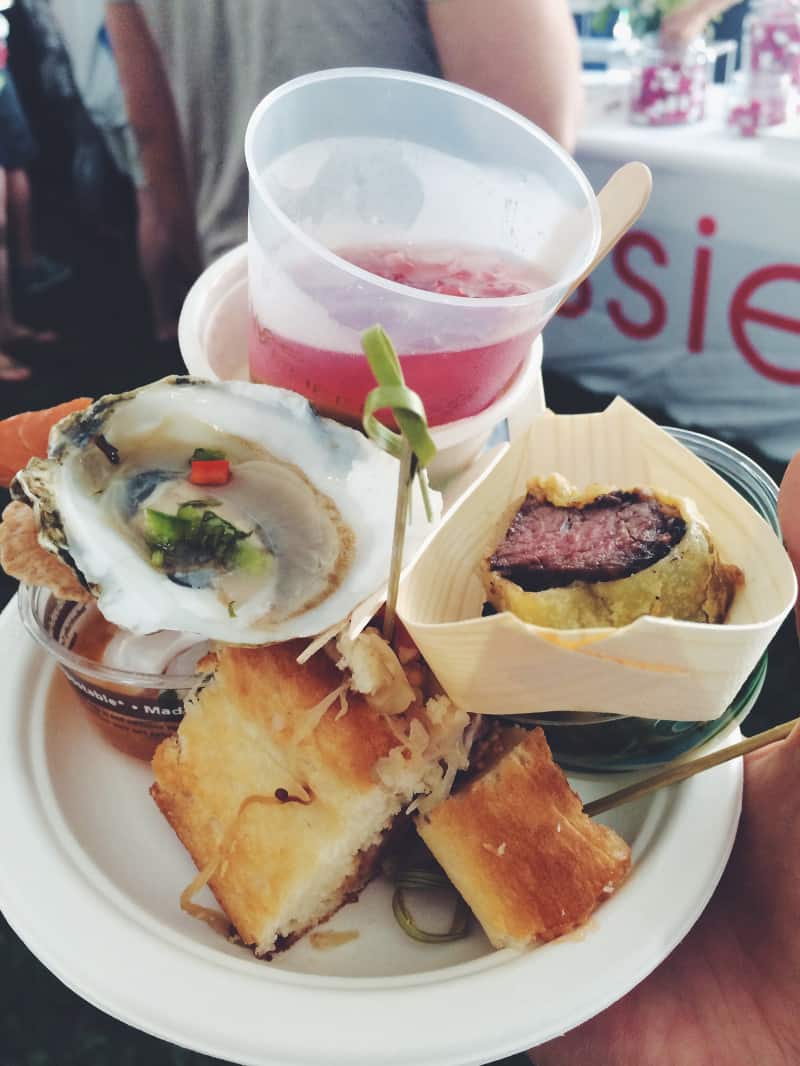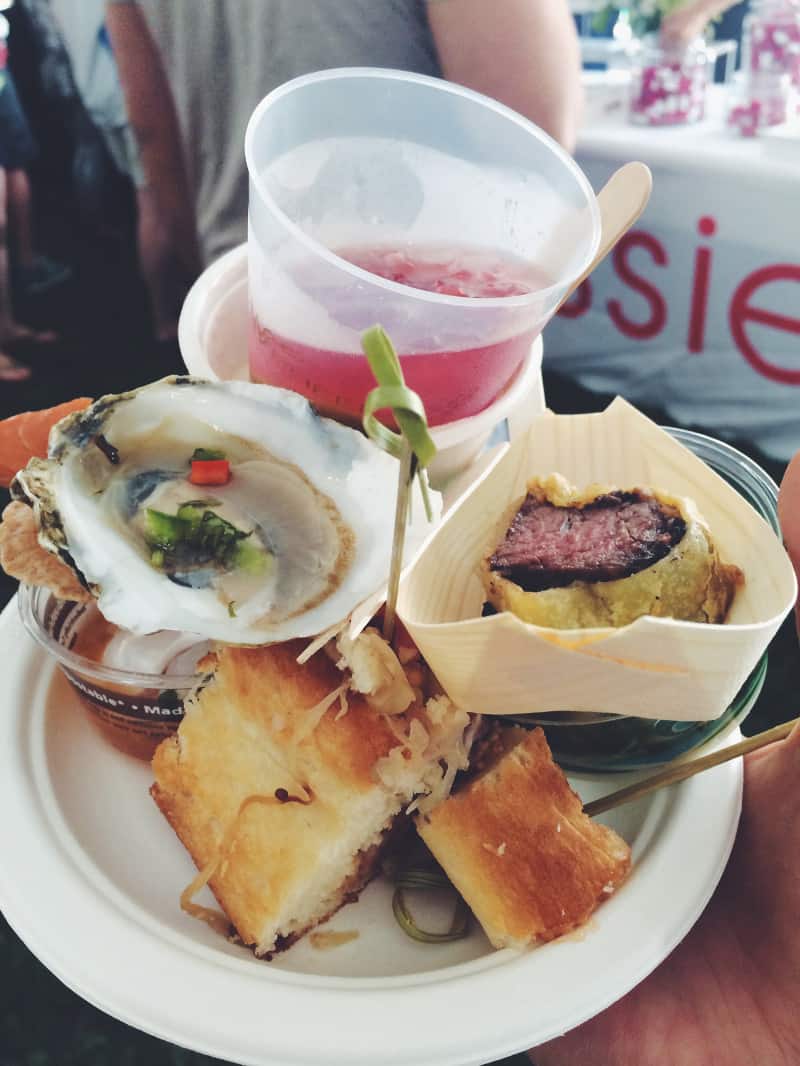 A lot of the food was very protein heavy. Lots of smoked meats and lots of homemade sausages. We were in heaven, there were so many unique flavor combinations happening! We had housemade boudin blanc and morcilla from The Publican (in Chicago), and vegan sausage which had an incredible texture.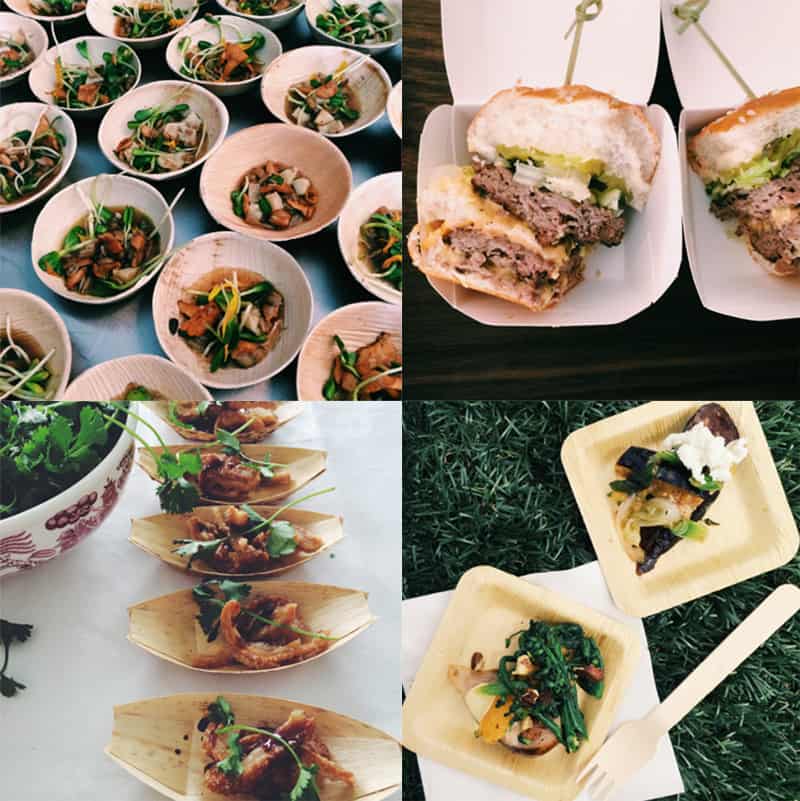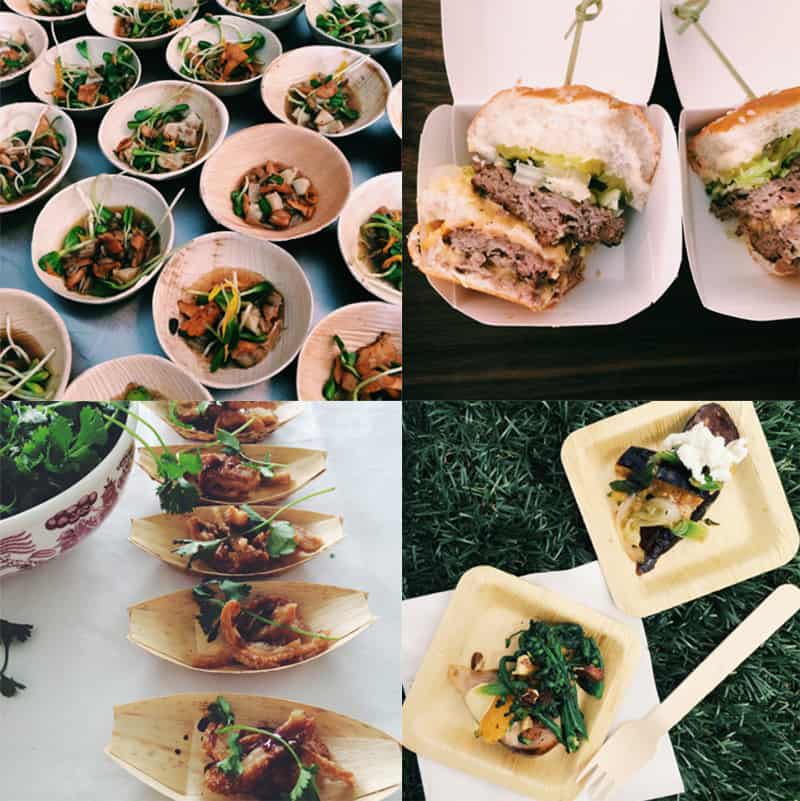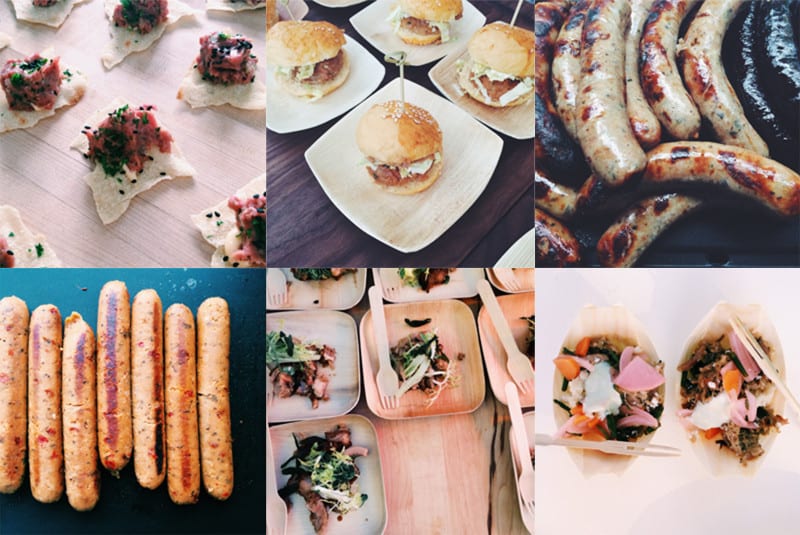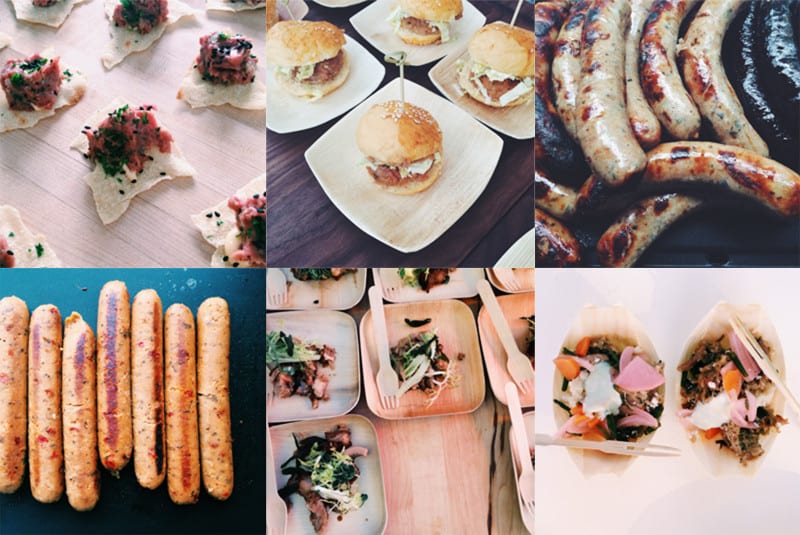 On the other hand, there were a lot very unique lighter dishes too. Lot's of plays on sweet and savory, and some flavor combinations that are what dreams are made of. One of our favorites was the salmon below, which was very simply prepared, but was wrapped around a piece of watermelon… it was like a delicious surprise nugget inside! A burst of juicy freshness!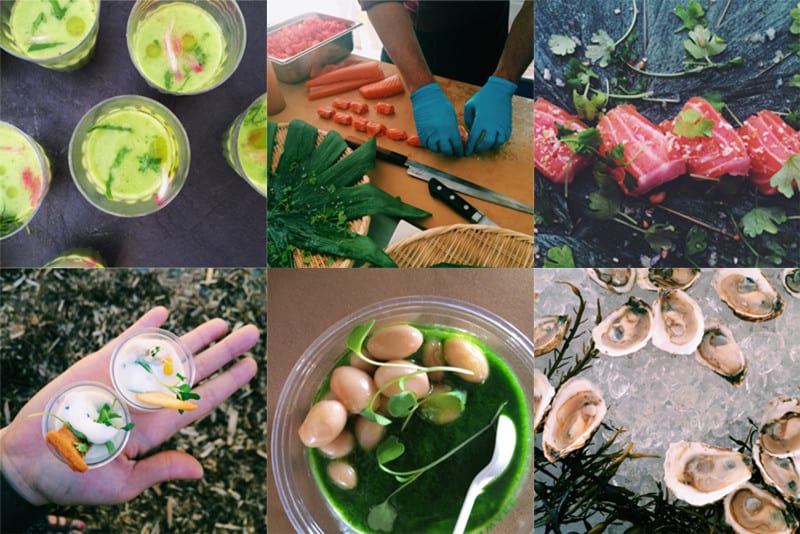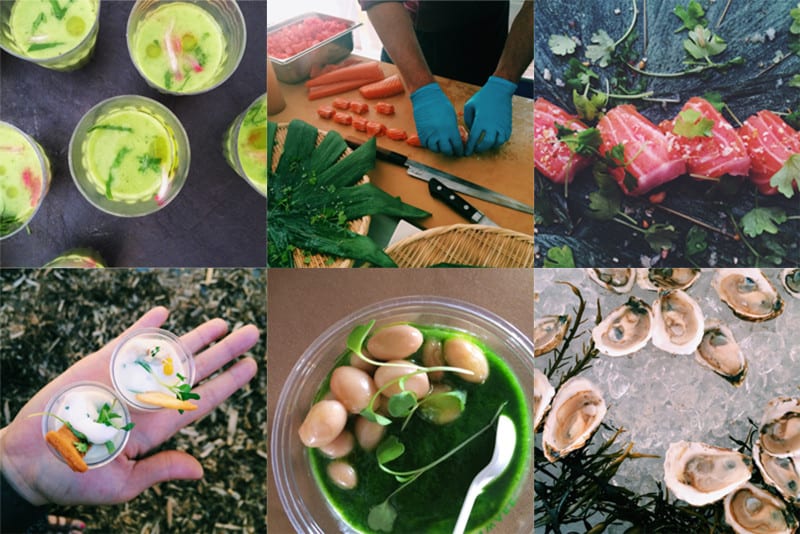 Some of our favorite bites included an onion panna cotta topped with an arugula puree and finished with marrow glazed white beans. Savory panna cotta! WHAT! A close second would be a simple chilled corn soup topped with a crab salad, it was unbelievably refreshing. We attended a cooking demo with Chefs Jon Shook and Vinny Dotolo from Son of Gun and Animal, which are some of our favorite restaurants in Los Angeles. The day we attended, they demoed and served dishes from Son of Gun (their seafood spot). We were both really excited to be eating their lobster roll and smoked mahi dip. Some of the restaurants best dishes! They also had a booth at the festival, which had some of the best food of the event. They really did an amazing job… but no surprises there!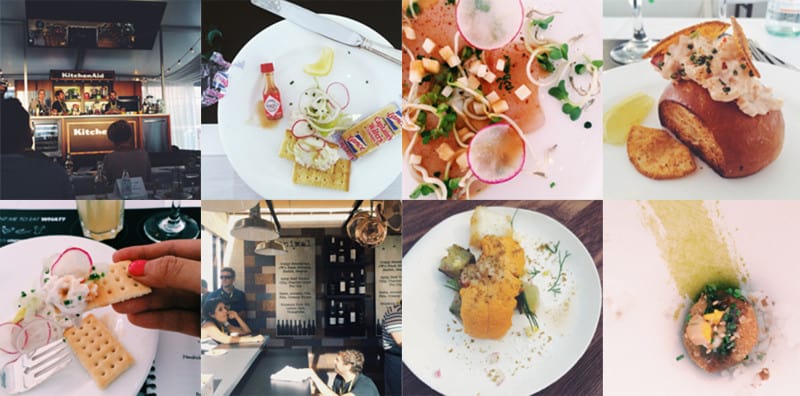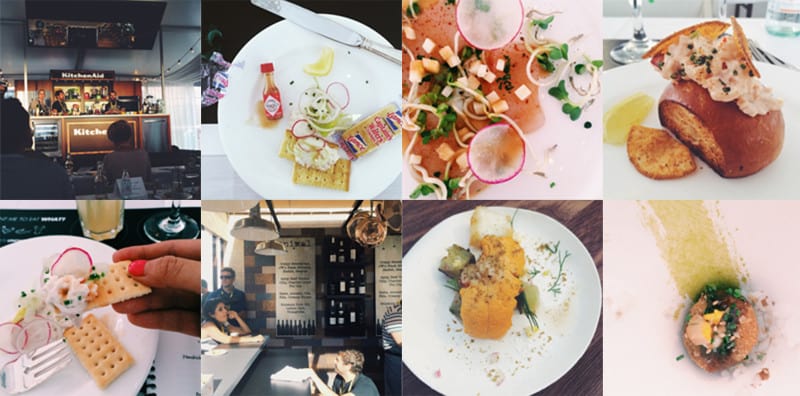 We were surprised to see that there weren't a ton of desserts at the festival, but some of our favorites include a salted cantaloupe and ginger ice cream, soft serve made with buffalo milk (unreal!) drizzled with sweet olive oil and finished with sea salt flakes, and popsicles infused with Tequila.


We also drank lots and lots of cocktails….probably more than wine. Whoops. Our favorite was the one below on the right, rum, mango, and passion fruit with a dragon fruit sphere. So cute and super tasty!


Like we mentioned in the beginning of this post, we went on behalf of Chobani. At the Chobani booth (which was one of the most bas ass booths might we add!) they had so many really awesome recipes they created that showcased their Greek yogurt, particularly their new Plain Whole Milk Greek yogurt flavor. One of our favorites was their rice pudding made with their Chobani 4% Plain Greek Yogurt. It was so creamy and full of flavor. YUM! We also loved their spicy duck meatball sliders a recipe by Chef Harold Dieterle (who we are both love!) They were so good and the chili jam made with Chobani really balanced out the heat from the meatballs. We were lucky to even get to try one, as they were disappearing like CRAZY, all day long. Everyday Chobani offered a variety of nibbles to suit both your sweet and savory cravings. We were lucky enough to go on this trip and see a few familiar faces as well as meet new friends. While it's awesome to attend these events, it's even more awesome to share the experience with other like-minded, enthusiastic folks!


All in all, despite our rough and hilariously strange start, we had such a crazy-good time taking in all the beautiful scenery, meeting such lovely and interesting people and leaving with very full bellies and happy faces. A huge thanks to Chobani for this unforgettable opportunity!!