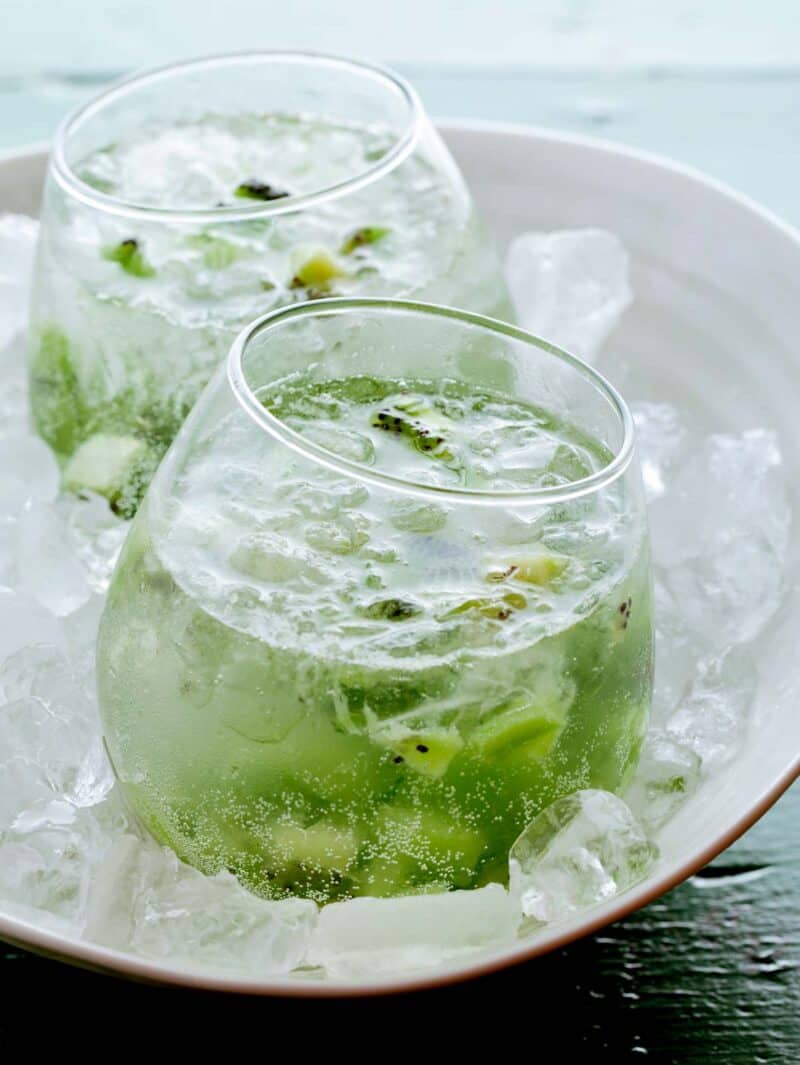 I had this drink for the first time 7 years ago in Salvador, Brazil. A capiroska is pretty much caipirinha's less popular little sister. They're practically the same drink except a caipirinha is made with cachaca and a capiroska is made with vodka. Now normally even the idea of vodka would make me want to vom (just not a fan), but you can make this drink quite strong without the usual "rubbing alcohol" throat burn. When I ordered the drink I had no idea what I was ordering since the entire menu was in Portuguese, a language I sadly do not speak except for the word "kiwi". I thought to myself, "Eh, I like kiwi's, why not." Little did I know I was about to discover my drink of choice for the remainder of my month stay in Brazil. I was a little bummed when my drink didn't come in a big, shiny coconut like every other persons drink at my table….just a tall, clear glass filled with clear liquid and muddled kiwis. I took one sip and my coconut envy disappeared immediately! Not only could I not taste the abrasive flavor of vodka (sorry vodka fans!), but it was also only subtly sweet and not overly syrupy. I was pretty much in heaven! Not to mention I was munching on spicy shrimp filled acaraje (black-eyed pea fritters), and surrounded by a diverse group of fascinating people, so I really couldn't be happier! I've since made my own version a number of times, altering amounts of this and that along the way, and this recipe is the closest I could get to bring me back to my amazing stay in the beautiful and culturally thriving country of Brazil. This drink is so wonderful year round, light and refreshing! Enjoy!
xx Jenny
Here are some other cocktails you might also enjoy!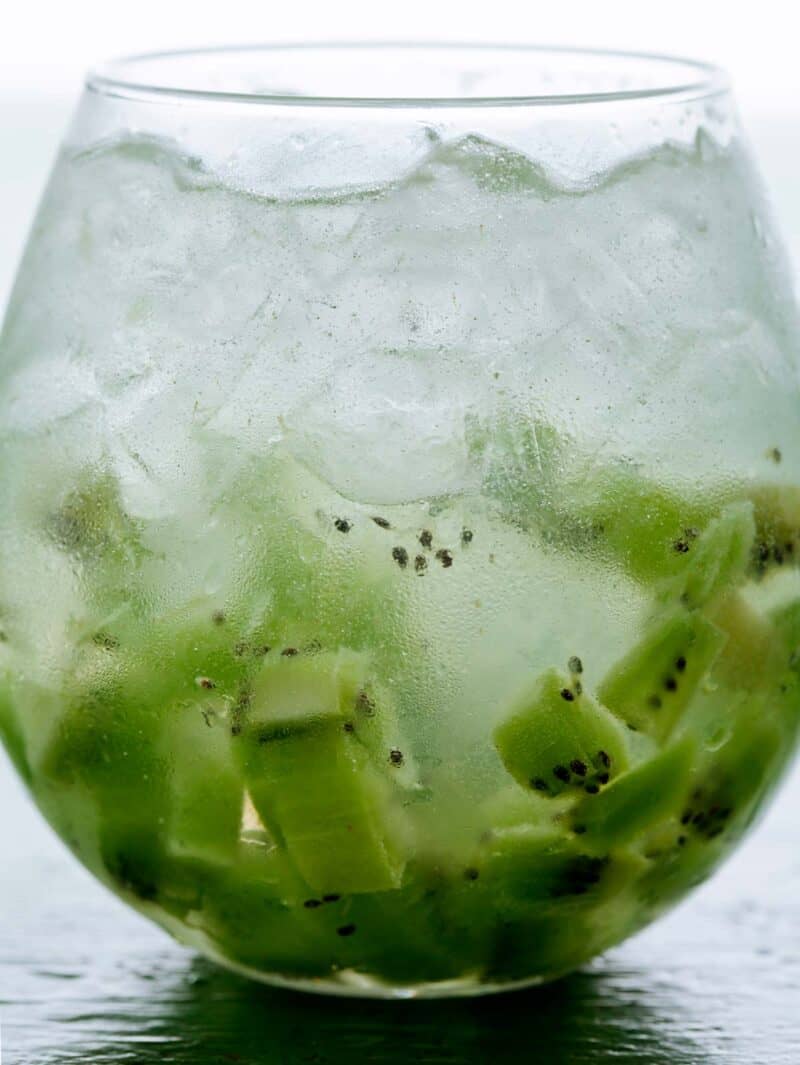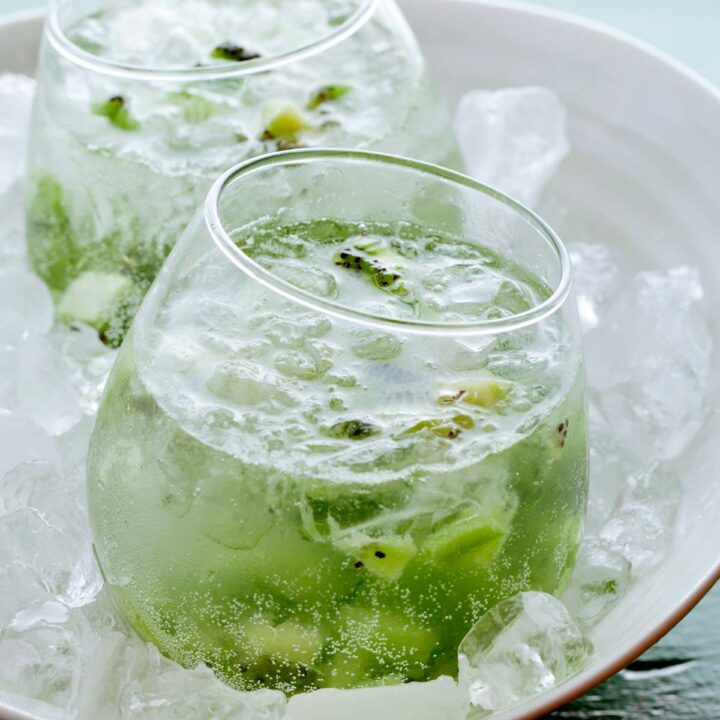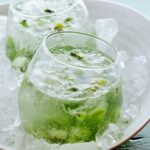 ---
Kiwi Caipiroska
INGREDIENTS
2

cups

kiwi, peeled and diced

12

mint leaves, divided

3

limes, juiced

2

cups

high quality vodka

2

cups

tonic water

or coconut flavored sparkling water

ice cubes
garnish
1

kiwi, peeled and thinly sliced
INSTRUCTIONS
Line six glasses up and fill each with ⅓ cup of diced kiwis, 2 mint leaves, 1 teaspoon sugar, and ½ lime juiced.

Muddle together the contents of each glass until fully combined.

Fill each glass with ice and top off with ⅓ cup vodka and ⅓ cup tonic water.

Stir, finish each with a kiwi garnish and serve.