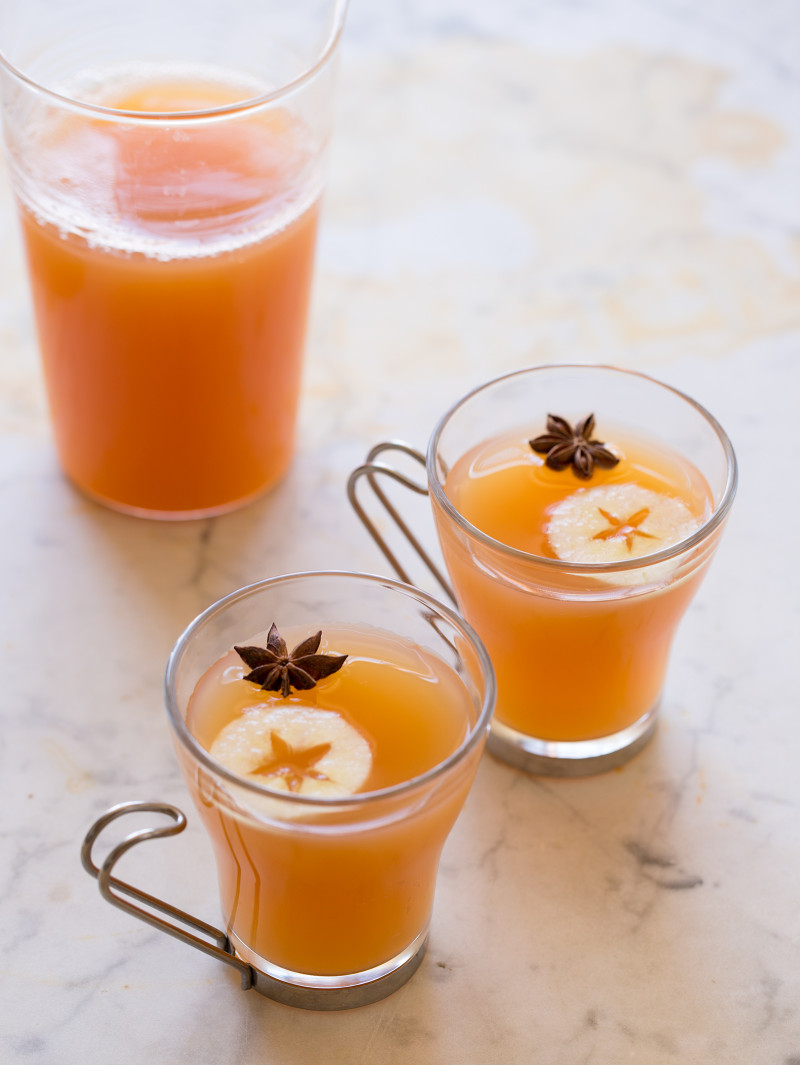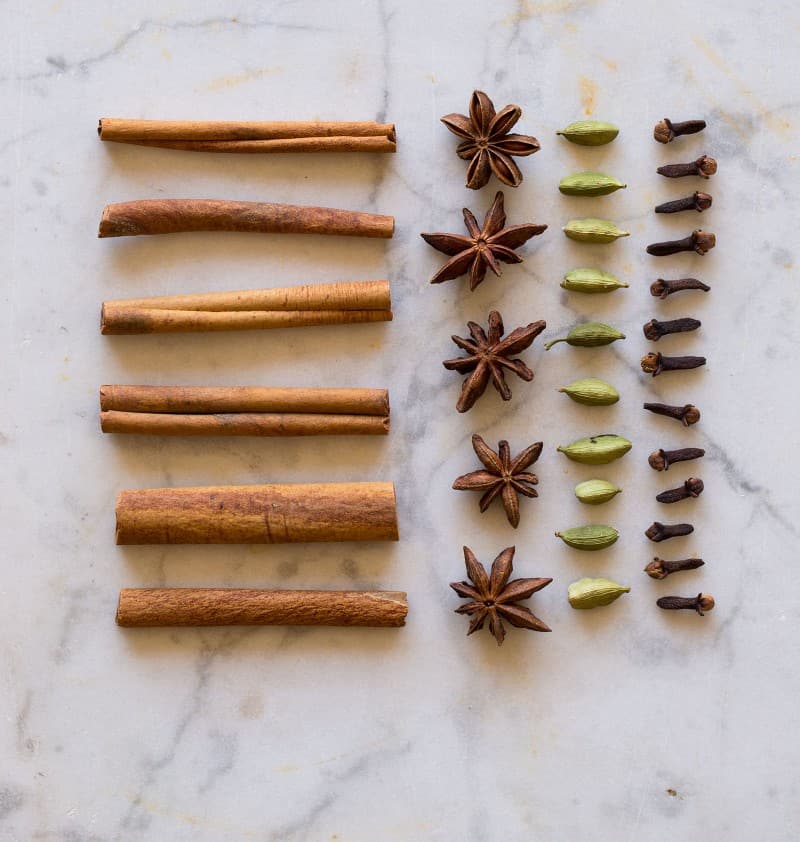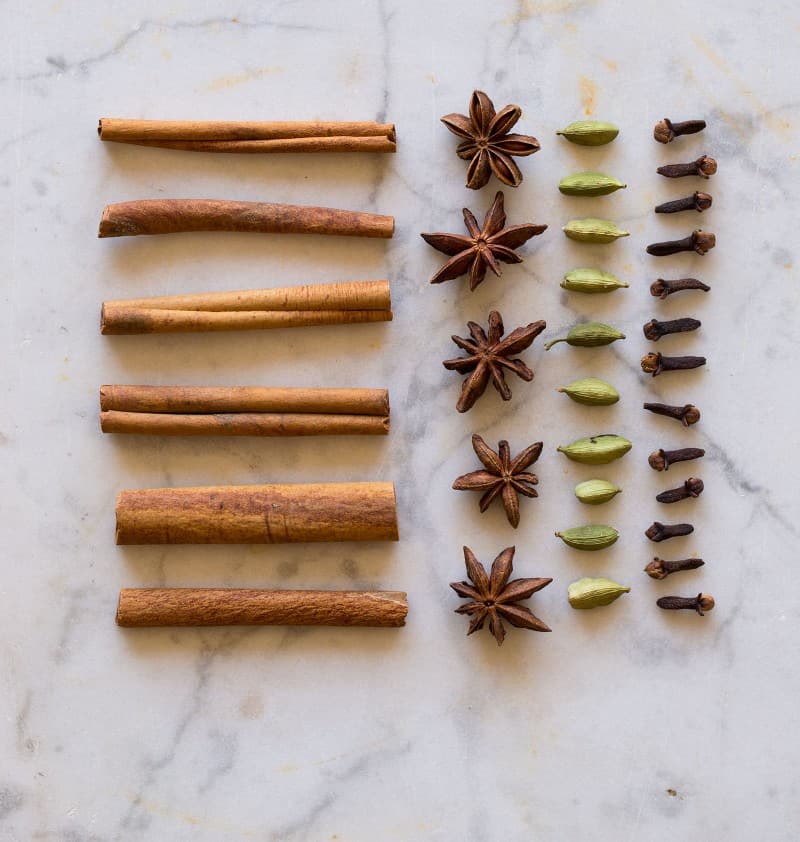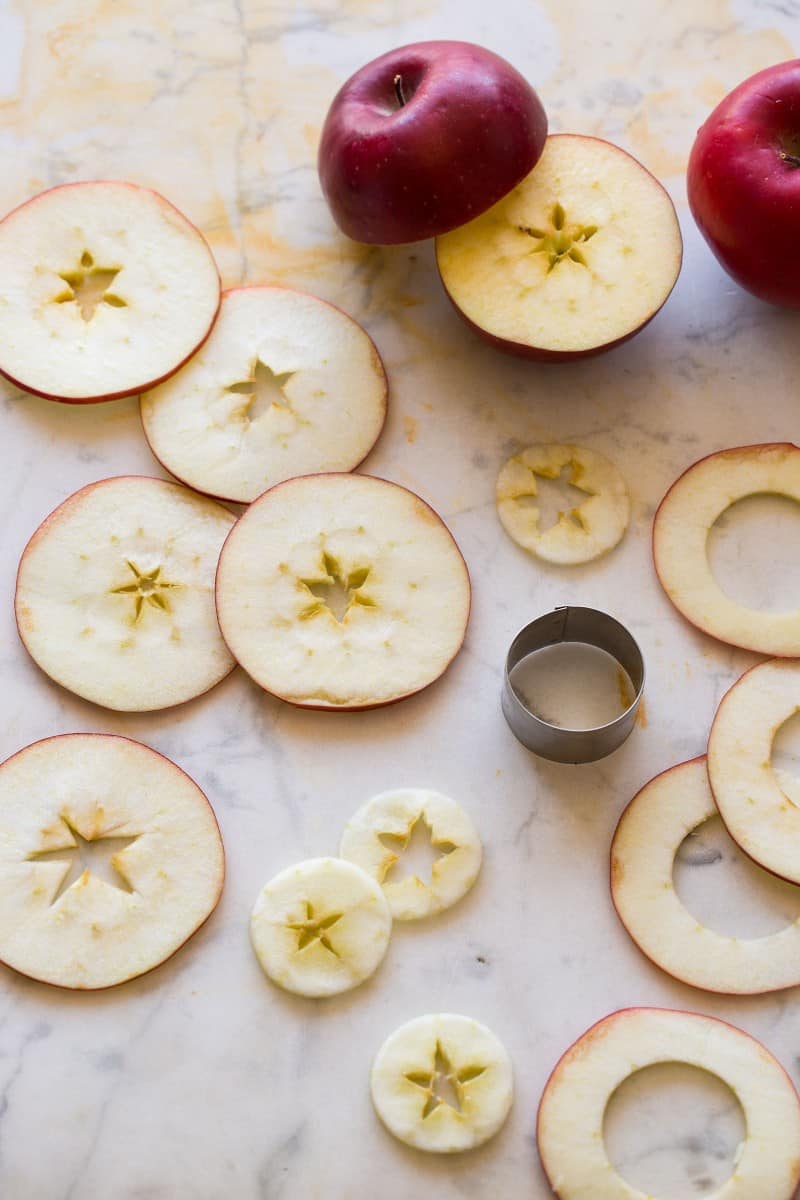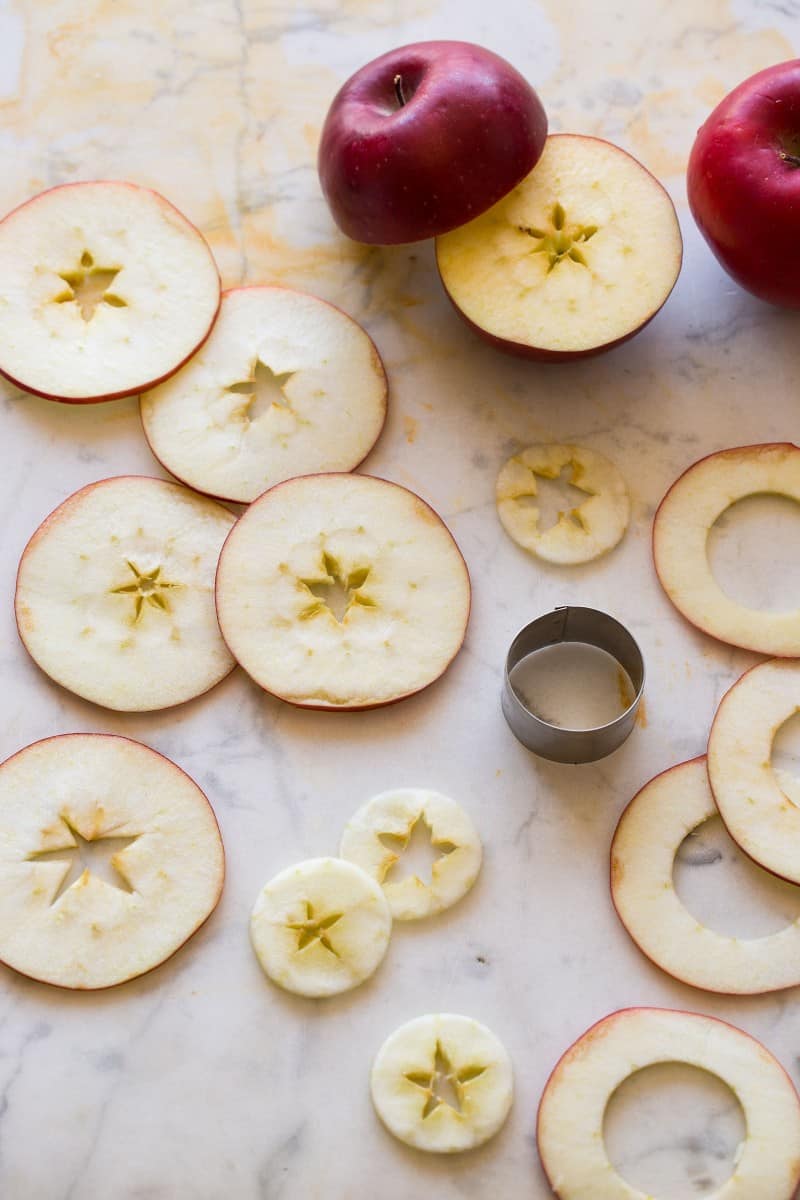 I know the elections and over, and no one wants to hear about it anymore, but I'm really into flag hair lady. She is the new NASA man with the mohawk. It's hilarious to me that people get so captivated by these kinds of things, and weirdly thrust these people into twitter / internet / meme fame. I love it. I just wonder at what moment when she got home did she realize she was internet famous? And why did she decide to put that flag in her hair anyway? Was her arm tired? I really hope someone does an interview so all of  my flag hair lady questions will be answered.
Onto this drink. I have always loved all things apple drink. I grew up on Martinellis Apple Juice (from costco of course), and Sparkling Apple Cider is one of my favorites. The mom and dad even had Martinellis on their first date in the move Parent Trap (the original, always) which was one of my favorite movies as a kid. I have always loved this stuff. So when we wanted to make a yummy fall cocktail the cider was the obvious choice. Not to mention we could put cute apple stars in the drink. How do you like them apples? (had to, sorry).
♥ Teri
More festive drinks you might like: 
Hungry for more?
Subscribe to never miss a recipe.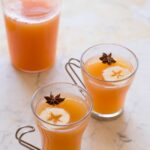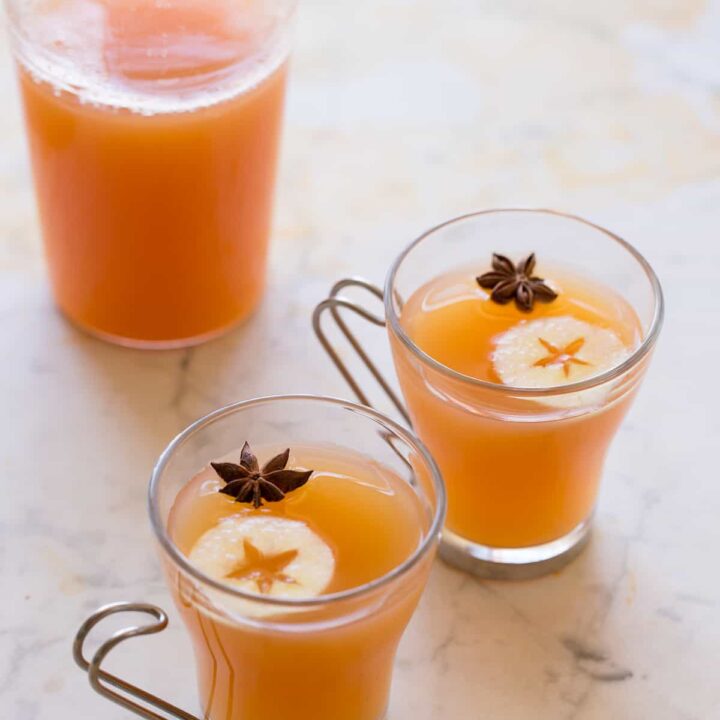 ---
Honeycrisp & Bourbon Spiced Cider
INGREDIENTS
6

cups

honeycrisp cider

or any apple cider of your choice

peel of 1 lemon (removing all the pith)

10

whole cloves

5

cardamom pods

3

star anise

2

cinnamon sticks

½

piece

of fresh ginger, peeled

1

teaspoon

light brown sugar (optional)

2

cups

bourbon
garnish
2

honeycrisp apples, thinly sliced crosswise about ¼-inch thick

or sweet apples of your choice
INSTRUCTIONS
Place cider, lemon peel, cloves, star anise, cinnamon sticks, ginger, and sugar into a medium pot and bring to a simmer.

Simmer for 10 minutes, cover, remove from heat, and steep for 1 hour. Place mixture over stove again and heat through until warmed.

Strain mixture and stir in bourbon.

To serve: Using a 1 ½ -2 inch circle cutter, cut star centers out from the thin slices of apple and remove any remaining seeds. Pour cider into individual mugs and top with "stary" apple cut outs and serve.
Calories:
333
kcal
Carbohydrates:
37
g
Protein:
1
g
Fat:
1
g
Saturated Fat:
1
g
Sodium:
12
mg
Potassium:
310
mg
Fiber:
3
g
Sugar:
30
g
Vitamin A:
33
IU
Vitamin C:
5
mg
Calcium:
40
mg
Iron:
1
mg