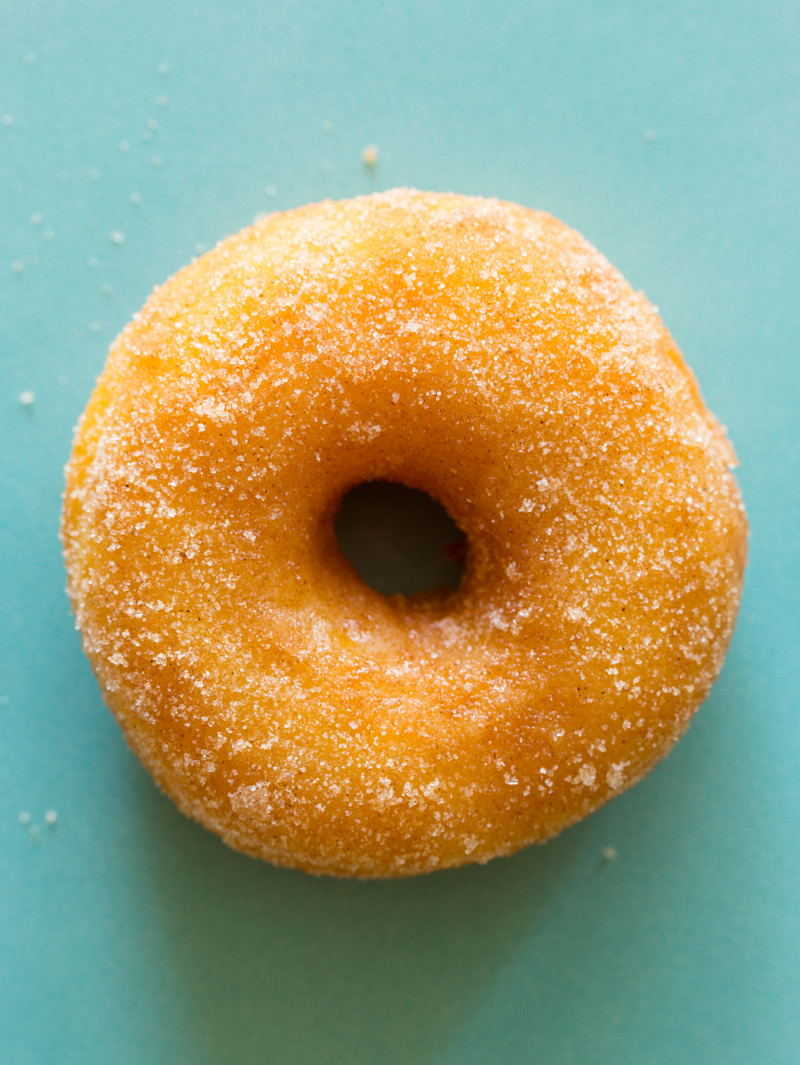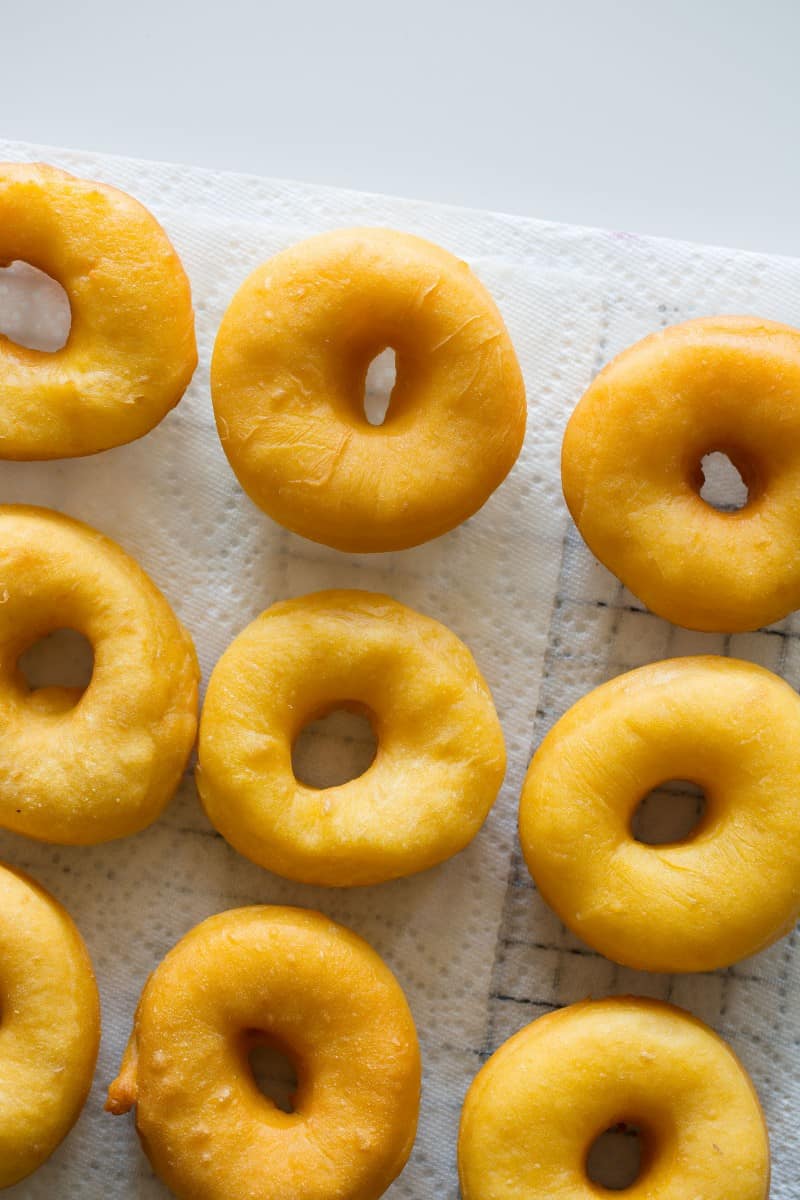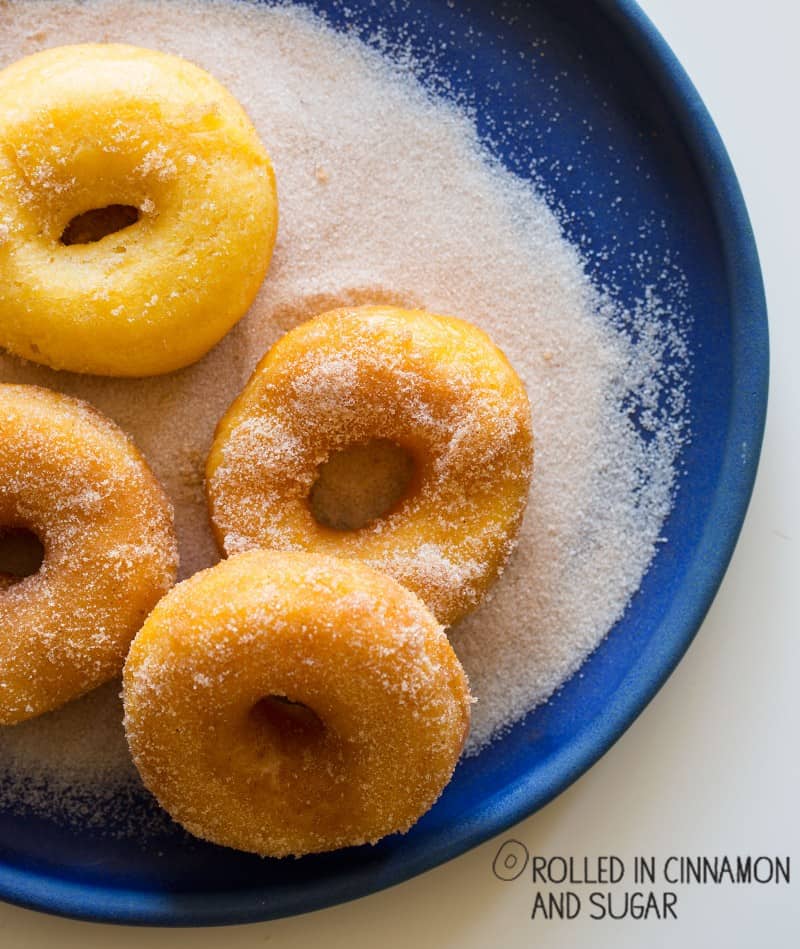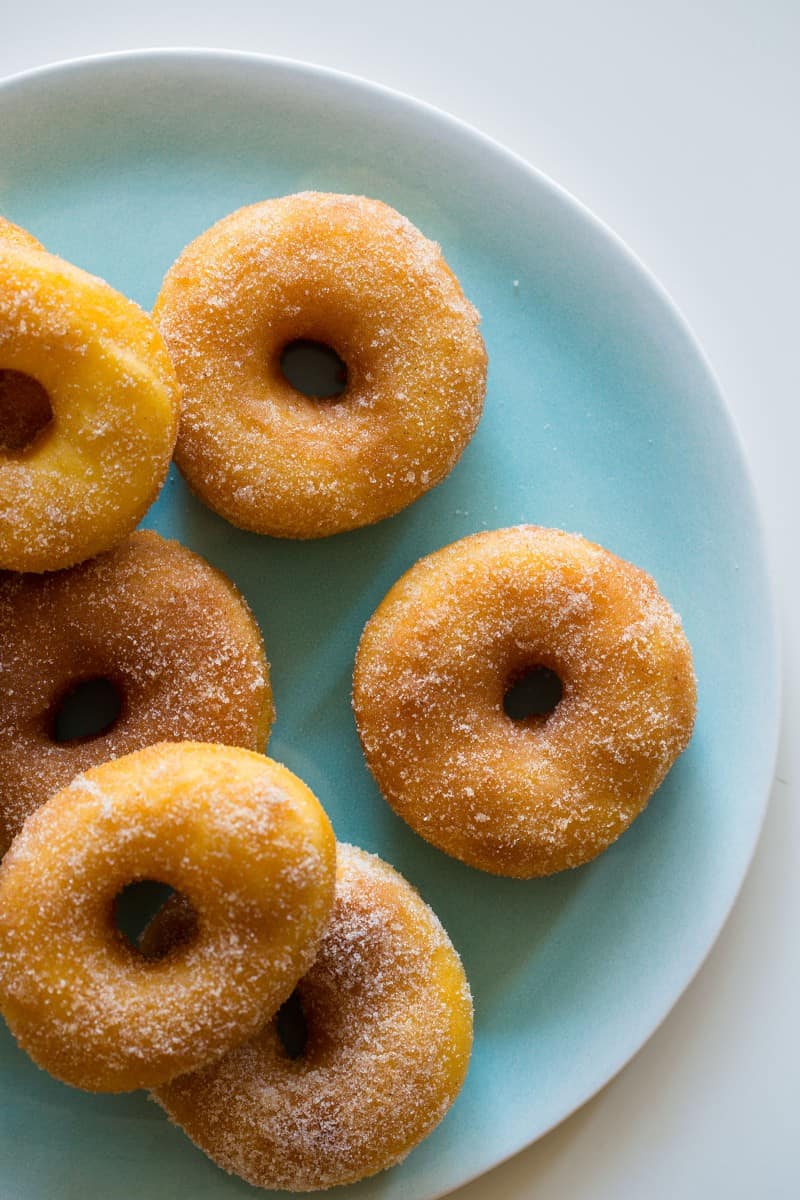 Hi All! Did everyone have a lovely thanksgiving? Is everyone as full and hungover as I am? Does everyone have mad leftovers like I do? Is anyone wondering what to do with all of it?? Well if anyone made mashed sweet potatoes last night (or even regular mashed spuds) we have a great use for the leftovers. SWEET.POTATO.SPUDNUTS. For those of you who don't know what spudnuts are they're just the lightest, fluffiest doughnuts (made from mashed potatoes) that you'll ever experience!
Can we just take a quick step back and talk about how doughnuts/spudnuts are the best sweet treat ever? I'm a total doughnut whore and I'm okay with admitting it. I usually can't walk into a doughnut shop without HAVING to try at least 4 or 5 different kinds. I'm not really a sweets person in general, but I will never, ever turn down a doughnut; they're just too freakin' good. Yum.
Okay, back to today's recipe. I know we've posted a no yeast cake doughnut recipe a couple of times, both here and here, but today we're going for full on double rise, yeast filled spudnuts! These little guys are actually quite easy to make and the dough is so nice and pliable that it's easy to handle. The dough can be a little sticky (which is great for these purposes), so just make sure to flour your surfaces and hands well while working the dough. We've coated our spudnuts in simple cinnamon-sugar mix, but feel free to glaze them if you prefer. If you've never made or eaten spudnuts before, you're in for quite a treat! They're awesome.  I hope everyone had a great Turkey Day and if anyone is braving the Black Friday shopping madness….good luck and you're nuts! xx, Jenny
Sweet Potato Spudnuts
Makes 30
Ingredients:
1/2 cup milk, cold
1/2 cup milk, scaled
2 package active-dry yeast
1/4 cup luke warm water
1/2 cup superfine sugar (granulated is okay, but the superfine is preferred)
1/4 cup plus 2 tablespoons vegetable shortening
2 cups mashed sweet potatoes, cooled completely
2 eggs
2 teaspoons salt
4 cups all purpose flour, plus more for dusting
coating:
1/2 cup ( 1 stick) unsalted butter, melted
1 cup granulated sugar
3 1/2 tablespoons ground cinnamon
peanut oil for frying (vegetable oil is okay)
Directions:
1. Preheat oil to 350°F.
2. In a mixing bowl combine sugar and cinnamon until completely combined. Set aside.
3. In a small bowl combine both milk together and stir to create a luke warm milk. (doing this will prevent you from having to wait for your scalded milk to cool)
4. In a small bowl, combine the yeast and water and allow to sit for 5 minutes. (to activate the yeast).
5. Place sugar and shortening into a mixing bowl (or in a stand mixer, fitted with a paddle attachment) and cream together. Add sweet potatoes and continue to cream until fully incorporated.
6. Add eggs, milk, yeast water, and salt and continue to mix until well combined. Gradually add flour, 1 cup at a time and continue to mix until dough forms.
7. Dump dough into a lightly floured surface and knead until smooth but sticky dough forms, about 5 minutes. Place dough into a lightly greased bowl and cover with a damp towel or plastic wrap and set in a warm area until doubled in size, about 1 hour.
8. Punch the dough down and dump onto a lightly floured surface once again. Roll dough into a 1/2 inch thick slab.
9. Using a 3 inch circle cutter cut spudnuts from the slab and poke a hole in the center of each with your fingers (handle gently to ensure you don't deform your spudnuts) place onto a baking sheet with lightly greased parchment.
10. Cover with plastic wrap and place in a warm area until spudnuts double in size.
11. Carefully remove spudnuts from parchment and slide into the oil, 2 to 3 at a time. Fry each spudnut for about 3 minutes on each side or until a light orange-golden color.
12. Drain spudnuts onto paper towels and while still warm, lightly brush each with melted butter on both sides, and toss in cinnamon-sugar mixture until fully coated. Serve immediately or store in an airtight container for up to three days.